It was worth it, Missy worked it. She put her game down, flipped it, and reversed it.
---
Missy Elliott recently showed up looking Supa Dupa Fly for the Gram and revealed that she is now in the best shape of her life after cutting bread and soda out of her diet.
"Proudly to say it's been 4 months I have only drank water no other juices or soda & I cut out bread & Lord knows that's been the hardest for me!"
Missy is out here looking like a whole snack, but her health journey hasn't come without some challenges.
She first opened up about her fitness journey in 2002, when she lost 70 pounds before the release of her highly anticipated Under Construction album when she was told by doctors that she could suffer a stroke if she didn't make a change in her lifestyle.
In 2011, the artist revealed in an interview with People that she had been diagnosed with Graves Disease, an autoimmune illness that affects the thyroid, in 2008. Symptoms of the life-long disease include dizziness, heart palpitations, hair loss, and bulging eyes, which she has since learned to manage with diet and exercise.

The Queen checked in with her fans on Instagram a few days ago to reveal that she's back and better than ever. She said that her latest change in diet increased her energy and helped the 46-year-old legend get her glow back. Despite her immense progress, Missy admitted: we all have our kryptonite.
"NOW the other thing if I can only cut out JUNK FOOD shit that's my weakness #Facts," she said. "But if I can give up those other things I'll fight that too!"
We got your back girl, you got this.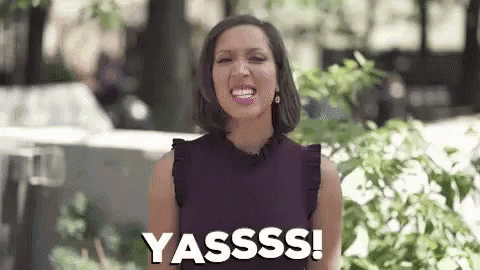 It's clear that Missy is at a place in her life where she understands that she deserves the best in everything that life has to offer, including her health and the preservation of her legacy. Last year, she covered Elle Magazine and discussed how her refusal to conform helped her to inspire generations of listeners.

"One thing I won't do is compromise. I will never do something based on what everybody else is telling me to do. And I have to kick myself in the a** every night. Nah. I have to make sure that it's right. I've been through so many stumbling blocks to build a legacy, so I wouldn't want to do something just to fit in. Because I never fit in."
Missy's eccentricities make us love her even more, and have proven to make her one of the most iconic artists in history. In the interview, she also talked about the legendary plastic suit that she wore in her classic hit, "Supa Dupa Fly," and what that image meant to her as a woman.

"To me, the outfit was a way to mask my shyness behind all the chaos of the look. Although I am shy, I was never afraid to be a provocative woman. The outfit was a symbol of power."
Both Missy's power and influence are undeniable and we wish her love and light along her fitness journey. Gone! Get Your Freak On, girl.

Featured image via Missy Elliott/Instagram