La La Anthony made a big decision that unfortunately many people make in their lifetime. Should I stay in my relationship or should I go? The BMF actress ultimately decided to go with the latter and filed for divorce from NBA star Carmelo Anthony after a little over a decade of marriage.
---
While the reason for the divorce cited irreconcilable differences, the filing comes after Carmelo reportedly fathered a child outside of their marriage. However, his alleged infidelity didn't make it any easier for the actress, who shares a son with the L.A. Laker, to leave.
"Stepping away from that marriage was such an incredibly hard decision to make but it made me realize there's nothing I can't do," La La told TV and radio host Charlamagne Tha God for The Hollywood Reporter.
"Staying is easier... Walking away is harder. Staying in your comfort zone– what you know, your house … your kid is happy 'cause their parents are together; that's easier. Walking away on your own and trying to rebuild a life by yourself … I was with him when he was 19 years old like that's all I've known.
"To step away from that and try to build my own life and still keep my sanity and keep things normal for my son, who only knew his mom and his dad together, that wasn't the easier decision, but I had to make a decision for myself. So now it's like, wow if I could do that, I could do anything."
La La explained what it's like co-parenting their 15-year-old son Kiyan. The young basketball player currently lives with the actress in New York.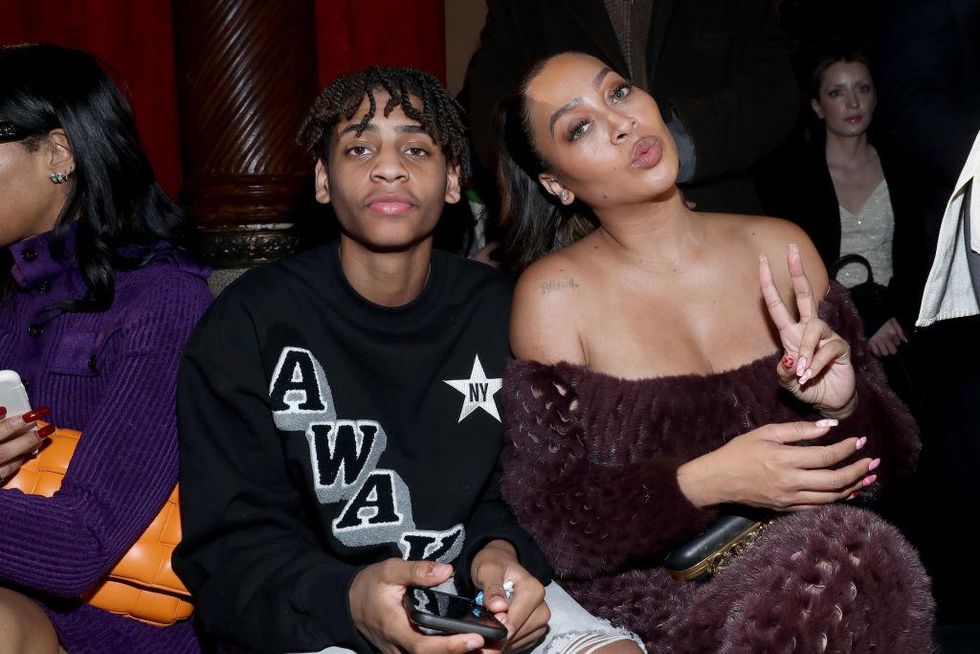 Bennett Raglin/Getty Images
"We want to be a great example to our son. We have open conversations with him. We tell him, 'You were made from love.' We're still a family, and we do things together. We go to his games together. We try to keep it as normal as possible," she said.
"I don't want my son to look at his parents like they didn't get along. He's looking at us as an example. I don't want him to have dysfunctional relationships. I want him to be better when it comes to that."
While divorce can be hard and can result in a lot of drama especially when children are involved, there are some families who get along and have become shining examples of how to co-parent.
Here are a few other celebrities who opened up about their healthy co-parenting.
Will Smith and Sheree Zampino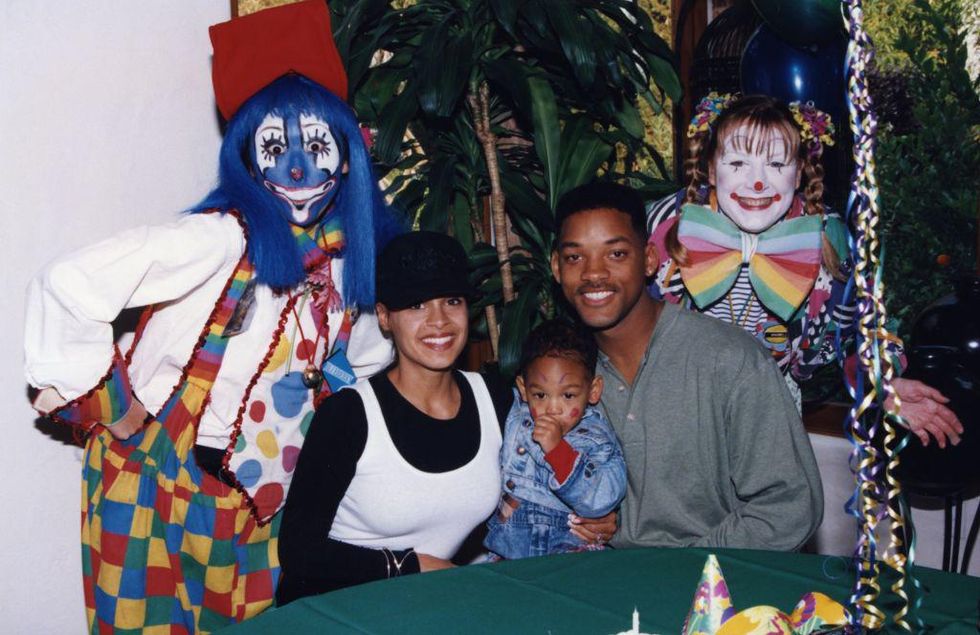 Ron Eisenberg/Michael Ochs Archives/Getty Images
"I'm not saying it was problem-free and we didn't encounter any bumps. But I think that in terms of co-parenting, we're more successful, a lot more successful actually, than in a marriage dynamic. We were put on this Earth to be co-parents. That's what we did and that's what we're doing," Sheree Fletcher toldFox News.
Amber Rose and Wiz Khalifa 
"We've always been really good at co-parenting. Even if you technically still have feelings for that person maybe right after the breakup, it's not about your feelings, it's not about what they're doing in their personal life, it's about the kids. Wiz and I, we talked about that very early on," Amber Rose toldUs Weekly.
Shaunie O'Neal and Shaquille O'Neal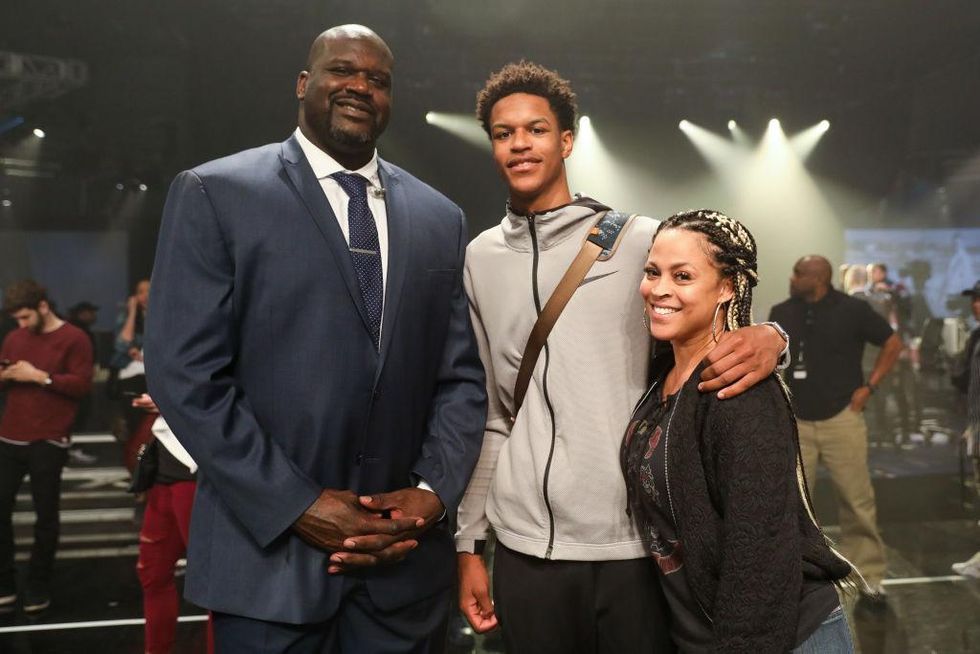 Cassy Athena/Getty Images
"We have a great co-parenting relationship, seriously. It took us a long time to get there — don't get me wrong, it was not an easy journey — but once we got there, I think we felt comfortable being honest with each other and just sharing what was going on in our personal lives ... to a certain extent," Shaunie O'Neal shared on Tamron Hall.
Mariah Carey and Nick Cannon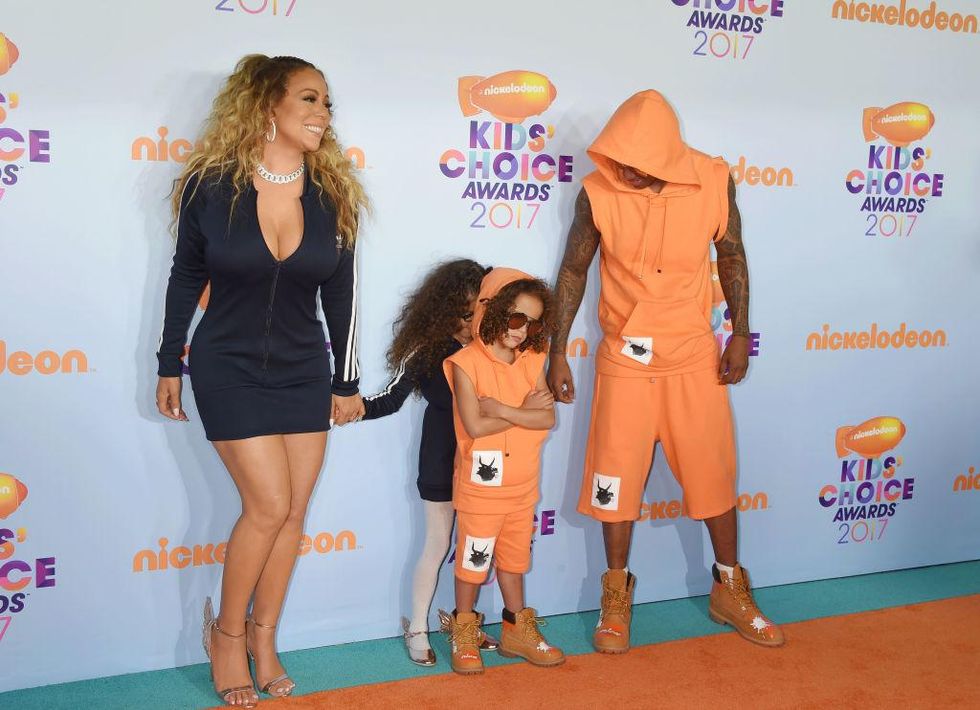 Jeffrey Mayer/WireImage
"Luckily I've been blessed to share this experience with someone I really admire and have so much respect for. And I think the feeling is mutual. At the end of the day, you've got to be a little selfless. You have to say 'It's not about us. This didn't work out quite how we wanted it to but look at the amazing blessing that we have in these wonderful children.' So you kinda put everything else to the side and really focus," Nick Cannon toldPeople.
Featured image by Cindy Ord/MG22/Getty Images for The Met Museum/Vogue