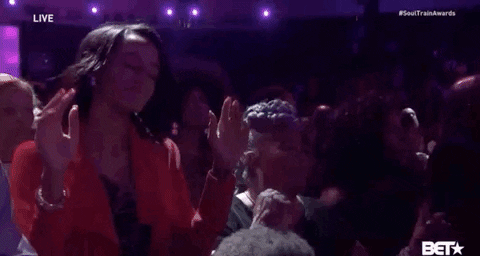 Inspiration
Pandemic Keeping You From Church? Get Your Praise On Regardless.
---
I'm willing to bet some pretty good money that, when a lot of y'all attended watch night service at your church on New Year's Eve of 2019, you had absolutely no idea that it would be months before you would step foot back into your church again. And yet, here we are. COVID-19 threw us all for a loop and church is one of the casualties of it. At least for now.
As you wait until you can meet with your pastor and the members of your church of choice again, there are some things that you can do to keep the devil from stealing your joy. As we're all navigating through how to live in a pandemic, I've got a few tips on how you can get your praise on, even if you can't currently do it in the church (and pew) that you're used to doing it in every weekend.
First, Refer Back to Acts 2 in the Bible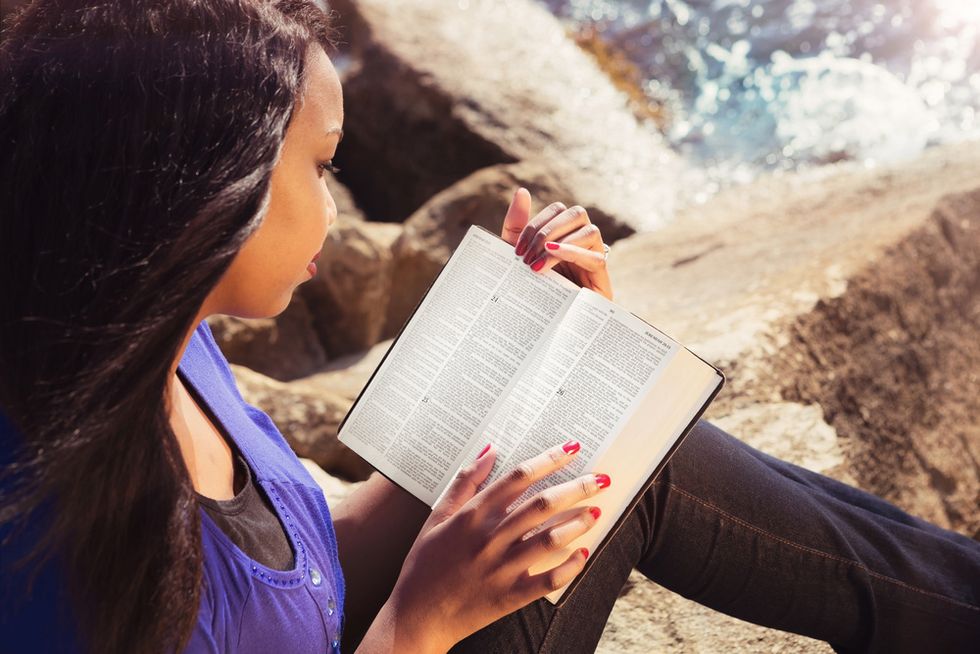 When I first transitioned out of regular church attendance (check out " What's The Difference Between Being 'Religious' And Being 'Spiritual', Anyway? "), a Scripture that some people literally kept throwing in my face was "not forsaking the assembling of ourselves together". If you read all of Hebrews 10:19-25, that is not in reference to church going, just fellowship. And since the Word also says, " For where two or three are gathered together in My name, I am there in the midst of them " (Matthew 18:20--NKJV), I'm a firm believer of (and am at perfect peace with) the fact that you don't need a huge congregation in order to get into the presence of the Most High or worship and fellowship with others.
Matter of fact, Acts 2:40-47 speaks of believers not only meeting at the temple but—catch it—also going from house to house. Both of these fall under the title of "A Vital Church Grows" (in the New King James Version of the Bible). So, if there happens to be some part of you who feels really guilty about not attending church or you're avoiding putting your own health (and the health of others) at risk by going, during a pandemic, cut yourself some slack. Worshiping in your home isn't a bad thing. Some would even say it's quite biblical.
Be Thankful This Is Happening When There's Online Church
I've got a friend who struggles, basically every Sunday, with which church they want to go to. It's because they are super fond of three of 'em. "Thanks" to the pandemic, though, now they are at home. The silver lining to that is now they can attend all three, simultaneously, because they literally keep three different browsers open so that they can watch all of the services at the same time. Yeeeeeah , personally, that would wear me all the way out. But something about what they are doing does bring up a really good point. If your church isn't currently open (or you'd prefer not to attend right now), technology does make it possible to watch church online. You can either Google your favorite church/pastor to see if they've got an online streaming service that's available. Or, you can check out a site like Christian World Media that literally has a list of streaming services all around the world, including the church, date, time and what kind of services are taking place. You can check that out here .
Hold a Zoom Service with Long-Distant Family Members and Friends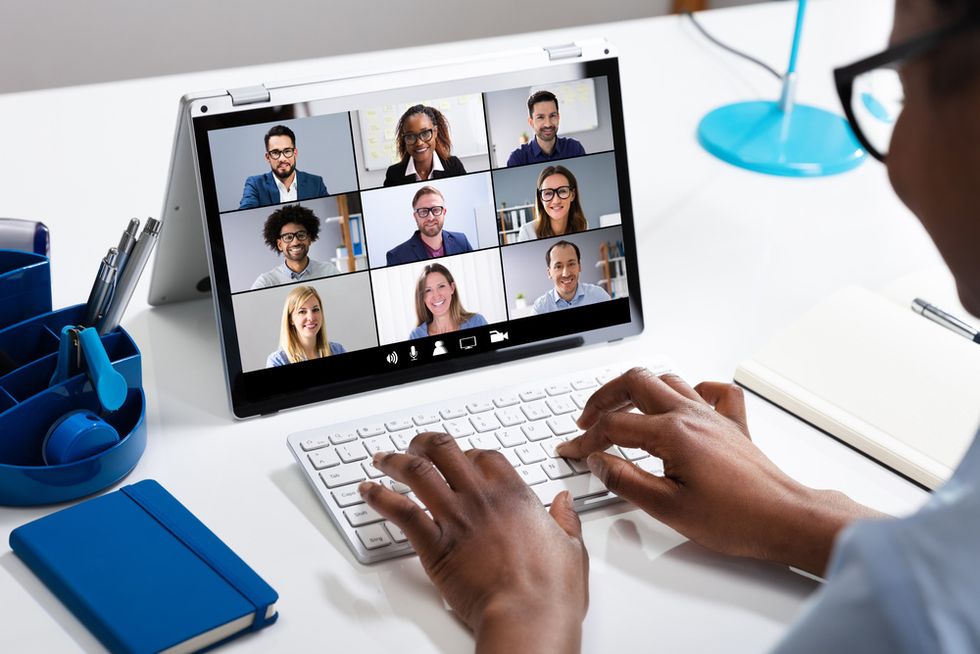 Lawd. If anyone didn't foresee their stock rising crazy high in 2020, it would have to be Zoom. I mean, who hasn't had a Zoom meeting, of some sort, this year, right? Well, an alternative to online church is to hold your own church service with some of your loved ones via a Zoom conference call. Each of you can lead a particular part of the service and, while it won't be just like being at your home church, the cool thing about this option is you can worship with people from all over the globe; folks you may not have connected with in a while. If this is an option that piques your interest, the article, " 9 Key Tips for Planning an Online Worship Service " can help you to organize your Zoom service in a way that can feel like you're holding an actual service—just from the comfort and convenience of your own home. Oh, and if you somehow have gotten away with never using Zoom before, you can get instructions on how to set it up here .
Create Your Own Praise and Worship Playlist
As far as church music goes, you could give me some old school Winans, The Imperials and Andre Crouch and The Disciples (yep, I took it way back) and I'd be all good on that front. And while I know that a lot of people go to church, in part, for the good music that might be awaiting them there, remember that being at home means that you are literally your own praise and worship DJ. You can think about all of the songs that you like, create a playlist and jam to them all day long, if you'd like. If you don't feel like making your own, you can always go to your favorite search engine and put "praise and worship playlist" or "gospel music playlist" into the search field; it'll automatically pull up several options for you to easily choose from.
Make Your Own Communion Bread. Serve Your Own Wine.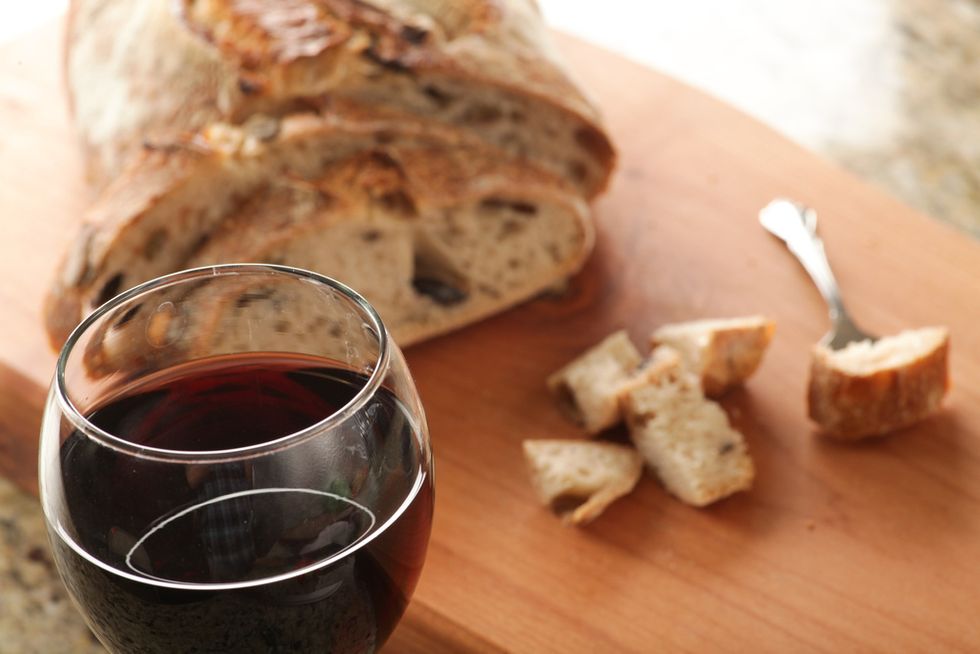 I'm a pretty literal person. So, while I know that communion is a traditional part of most church services (due to the context of what the Apostle Paul spoke of in I Corinthians 11:17-34), I also know that when Christ instructed his disciples to eat bread and wine in honor of his sacrifice, when he said, "do this in remembrance of me" (Luke 22:14-23), he didn't say it in a temple/church. That said, just because your church may not be collectively meeting right now (or you may be personally choosing not to go for health reasons), that doesn't mean you can't partake of communion. I know a few married couples who do this together every week. Even before COVID-19, I did it. You can simply reference Luke 22 and/or I Corinthians 11 and then partake of grape juice (or red wine). Shoot, you can even go all out and make your own unleavened bread if you want to. I found a really easy recipe here . (If you want to wash feet as well, all you need is a basin of water and you're all set.—John 13:1-7)
Lots of Folks Are in Need. Give to Some.
Tithing comes from Malachi 3. While I do find it fascinating that so many churches profess that the Old Testament has "passed away" yet somehow the exception is made when it comes to collecting coins, that's another article for another time. For now, what I will say is, according to 2 Timothy 3:16-17, all of the Bible is relevant and applicable. Still, different people interpret tithing different ways. I get that.
What I will say is, what's not up for debate is Christ once saying that, "It is more blessed to give than to receive." (Acts 20:35—NKJV). Whether it's sending money to your church, supporting an online ministry that you've been checking out since the pandemic or simply giving to someone in need, make sure that you sow into someone else's life.
Two things that I've been giving to, as of late, is The Black Chef Movement (it consists of two Black female chefs who feed protestors and people in need, free of charge) and the needs of Navajo Nation (check out The Navajo Water Project ). Anyway, tithe literally means "10 percent" and the Bible says that we reap what we sow (Galatians 6:7-9). In a nutshell, this means that we've got to actually sow something. Being out of church should never hinder that. Please make sure that you do it.
If You're in "Phase 2" or Up, Hold a Small "Praise Brunch" at Home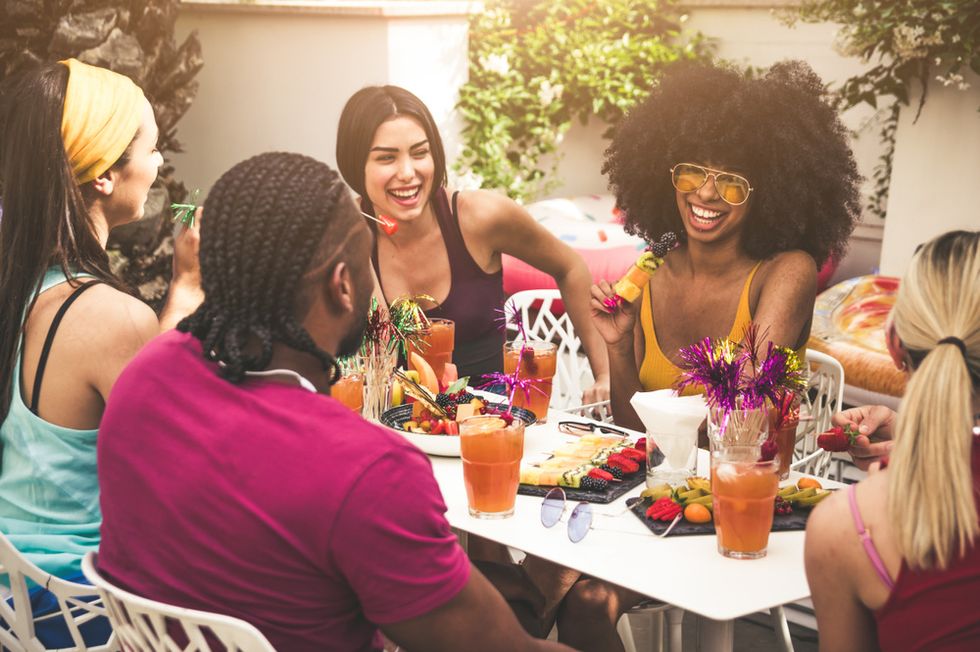 Now, I'm mentioning this one, mostly for the extroverts out here. While I am more of an ambivert myself, I do personally know extroverts and it's pretty legit how this pandemic is taking a toll on their spirit, due to the constant lack of social interaction. That said, I live in Nashville. We have a different health department than Tennessee, so we kinda do our own thing. Anyway, at the time that I'm writing this (because 2020 really has been all over the place), we had to rollback to Phase Two which consists of being allowed to have private gatherings of 25 or less people. If your city is in the same phase (you can always Google to find out or contact your mayor's office to confirm), while I wouldn't advise 20-something folks being all up in your crib, this does make it possible for you to have a few family members and friends over for a brunch on the day that you observe whether it's Saturday or Sunday.
I don't know about y'all, but I grew up in a church where, it was common practice for there to be a potluck dinner, immediately following church service. It was a cool way to catch-up with people you hadn't seen all week and enjoy a meal while you're at it. And in times like these, brunching/potlucking is a good reminder that, even though church may not be going the way that you're accustomed to, there are alternatives that can make Saturday or Sunday pretty sacred, special and enjoyable—in spite of.
Remember God Is Everywhere. And Is for Responsible Living and Good Health.
Yeah. I'm not gonna even link all of the stories I've read of church leaders and congregants who defied their city's mandates and either met up at church when they shouldn't have or went without a mask on. All I'll say is, for every person who claims that it's their God-given right to go to church, even in a pandemic that could put them and others in harm's way, the Bible that they are toting on their way there says this:
"And here's why: God gives out Wisdom free, is plainspoken in Knowledge and Understanding. He's a rich mine of Common Sense for those who live well, a personal bodyguard to the candid and sincere. He keeps his eye on all who live honestly, and pays special attention to his loyally committed ones."—Proverbs 2:6-8(Message)
Seeking out knowledge and understanding about what's going on right now and then applying common sense to it? The Bible itself says that it can help to protect you. Let them.
I know that 2020 has been on some 2.0 stuff when it comes to creating and adjusting to a new normal. But that doesn't mean that a different way of living can't still be good. As far as church goes, I'm literally praying that these options can make living in the time of COVID-19, just a bit more bearable. Until you can attend your home church, once again.
Join our xoTribe , an exclusive community dedicated to YOU and your stories and all things xoNecole. Be a part of a growing community of women from all over the world who come together to uplift, inspire, and inform each other on all things related to the glow up.
Featured image by Giphy
Shellie R. Warren PCC
Different puzzle pieces are creating bigger pictures these days. 2024 will mark a milestone on a few different levels, including the release of my third book next June (yay!).
I am also a Professional Certified Coach. My main mission for attaining that particular goal is to use my formal credentials to help people navigate through the sometimes tumultuous waters, both on and offline, when it comes to information about marriage, sex and relationships that is oftentimes misinformation (because "coach" is a word that gets thrown around a lot, oftentimes quite poorly).
I am also still super devoted to helping to bring life into this world as a doula, marriage life coaching will always be my first love (next to writing, of course), a platform that advocates for good Black men is currently in the works and my keystrokes continue to be devoted to HEALTHY over HAPPY in the areas of holistic intimacy, spiritual evolution, purpose manifestation and self-love...because maturity teaches that it's impossible to be happy all of the time when it comes to reaching goals yet healthy is a choice that can be made on a daily basis (amen?).
If you have any PERSONAL QUESTIONS (please do not contact me with any story pitches; that is an *editorial* need), feel free to reach out at missnosipho@gmail.com. A sistah will certainly do what she can. ;)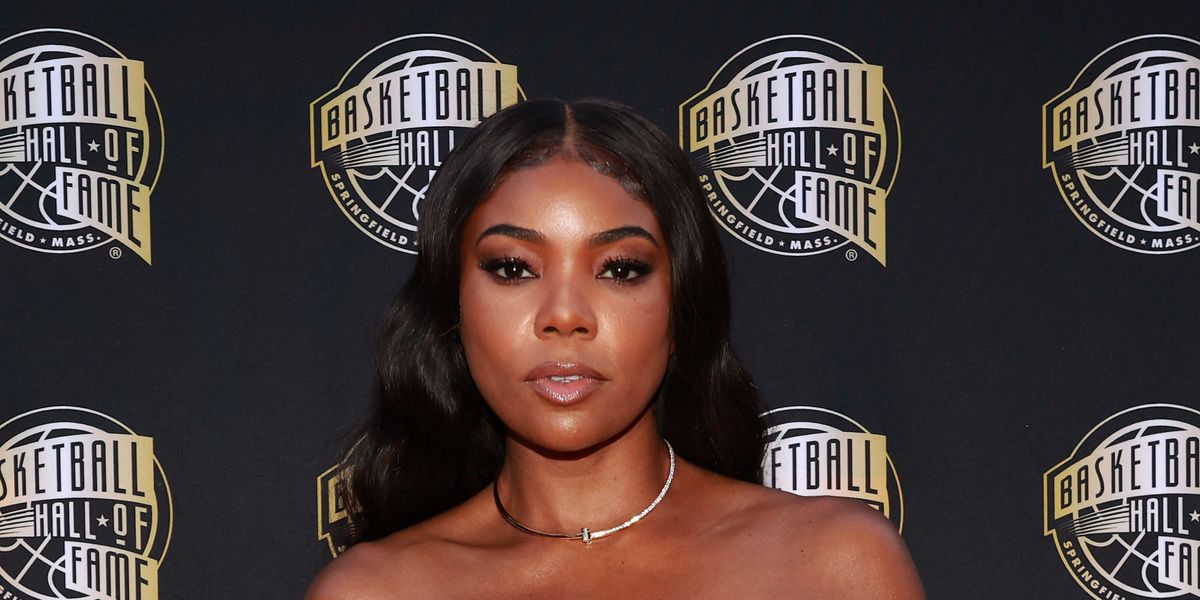 Whenever Gabrielle Union graces the movie screen, she immediately commands attention. From her unforgettable scenes in films like Bring It On and Two Can Play That Game to her most recent film, in which she stars and produces Netflix's The Perfect Find , there's no denying that she is that girl.
Off-screen, she uses that power for good by sharing her trials and tribulations with other women in hopes of helping those who may be going through the same things or preventing them from experiencing them altogether. Recently, the Flawless by Gabrielle Union founder partnered with Clearblue to speak at the launch of their Menopause Stage Indicator, where she also shared her experience with being perimenopausal.
In a xoNecole exclusive, the iconic actress opens up about embracing this season of her life, new projects, and overall being a "bad motherfucker." Gabrielle reveals that she was 37 years old when she was diagnosed with perimenopause and is still going through it at 51 years old. Mayo Clinic says perimenopause "refers to the time during which your body makes the natural transition to menopause , marking the end of the reproductive years."
"I haven't crossed over the next phase just yet, but I think part of it is when you hear any form of menopause, you automatically think of your mother or grandmother. It feels like an old-person thing, but for me, I was 37 and like not understanding what that really meant for me. And I don't think we focus so much on the word menopause without understanding that perimenopause is just the time before menopause," she tells us.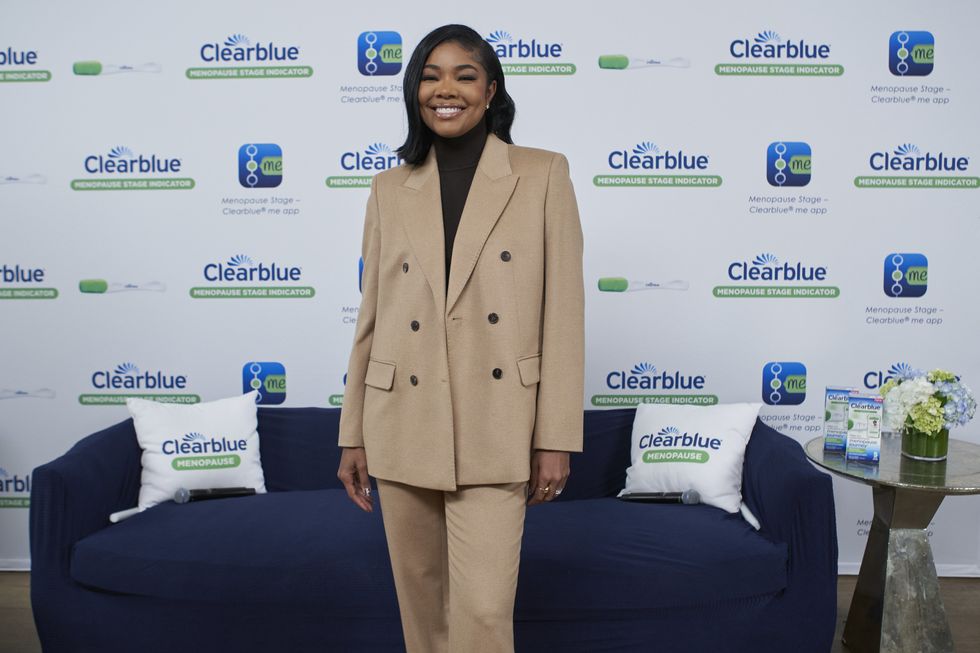 Gabrielle Union
Photo by Brian Thomas
"But you can experience a lot of the same things during that period that people talk about, that they experienced during menopause. So you could get a hot flash, you could get the weight gain, the hair loss, depression , anxiety , like all of it, mental health challenges , all of that can come, you know, at any stage of the menopausal journey and like for me, I've been in perimenopause like 13, 14 years. When you know, most doctors are like, 'Oh, but it's usually about ten years, and I'm like, 'Uhh, I'm still going (laughs).'"
Conversations about perimenopause, fibroids, and all the things that are associated with women's bodies have often been considered taboo and thus not discussed publicly. However, times are changing, and thanks to the Gabrielle's and the Tia Mowry 's, more women are having an authentic discourse about women's health. These open discussions lead to the creation of more safe spaces and support for one another.
"I want to be in community with folks. I don't ever want to feel like I'm on an island about anything. So, if I can help create community where we are lacking, I want to be a part of that," she says. "So, it's like there's no harm in talking about it. You know what I mean? Like, I was a bad motherfucker before perimenopause. I'm a bad motherfucker now, and I'll be a bad motherfucker after menopause. Know what I'm saying? None of that has to change. How I'm a bad motherfucker, I welcome that part of the change. I'm just getting better and stronger and more intelligent, more wise, more patient, more compassionate, more empathetic. All of that is very, very welcomed, and none of it should be scary."
The Being Mary Jane star hasn't been shy about her stance on therapy . If you don't know, here's a hint: she's all for it, and she encourages others to try it as well. She likens therapy to dating by suggesting that you keep looking for the right therapist to match your needs. Two other essential keys to her growth are radical transparency and radical acceptance (though she admits she is still working on the latter).
"I was a bad motherfucker before perimenopause. I'm a bad motherfucker now, and I'll be a bad motherfucker after menopause. Know what I'm saying? None of that has to change. How I'm a bad motherfucker, I welcome that part of the change."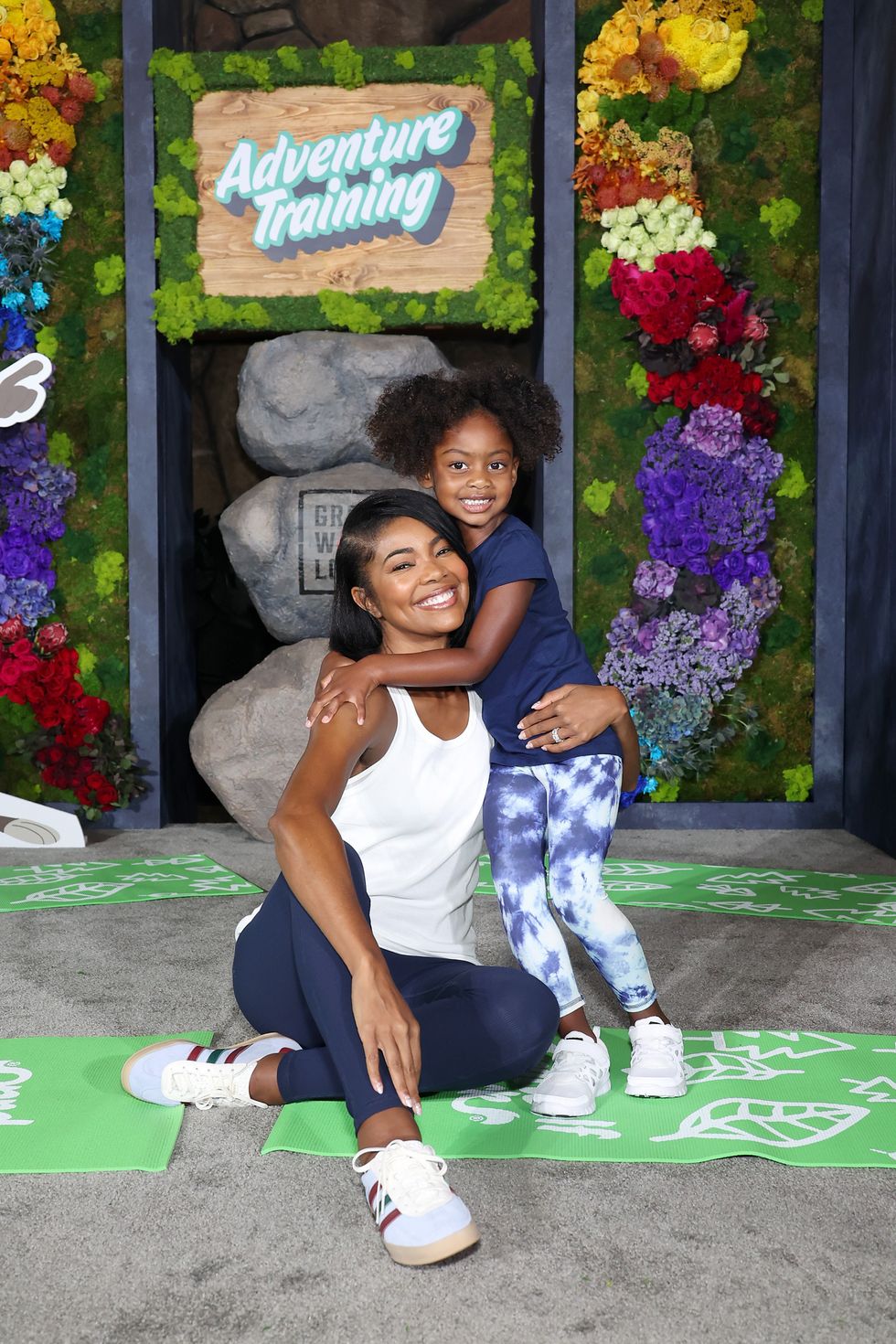 Gabrielle Union and Kaavia Union-Wade
Photo by Monica Schipper/Getty Images
"I hope that a.) you recognize that you're not alone. Seek out help and know that it's okay to be honest about what the hell is happening in your life. That's the only way that you know you can get help, and that's also the only other way that people know that you are in need if there's something going on," she says, "because we have all these big, very wild, high expectations of people, but if they don't know what they're actually dealing with, they're always going to be failing, and you will always be disappointed. So how about just tell the truth, be transparent, and let people know where you are. So they can be of service, they can be compassionate."
Gabrielle's transparency is what makes her so relatable, and has so many people root for her. Whether through her TV and film projects, her memoirs, or her social media, the actress has a knack for making you feel like she's your homegirl. Scrolling through her Instagram, you see the special moments with her family, exciting new business ventures , and jaw-dropping fashion moments. Throughout her life and career, we've seen her evolve in a multitude of ways. From producing films to starting a haircare line to marriage and motherhood , her journey is a story of courage and triumph. And right now, in this season, she's asking, "What's next?"
"This is a season of discovery and change. In a billion ways," says the NAACP Image Award winner. "The notion of like, 'Oh, so and so changed. They got brand new.' I want you to be brand new. I want me to be brand new. I want us to be always constantly growing, evolving. Having more clarity, moving with different purpose, like, and all of that is for me very, very welcomed."

"I want you to be brand new. I want me to be brand new. I want us to be always constantly growing, evolving. Having more clarity, moving with different purpose, like, and all of that is for me very, very welcomed."
She continues, "So I'm just trying to figure out what's next. You know what I mean? I'm jumping into what's next. I'm excited going into what's next and new. I'm just sort of embracing all of what life has to offer."
Look out for Gabrielle in the upcoming indie film Riff Raff , which is a crime comedy starring her and Jennifer Coolidge, and she will also produce The Idea of You , which stars Anne Hathaway.
Feature image by Mike Lawrie/Getty Images

Jordyn Woods is pulling back the layers to her relationship with NBA player Karl-Anthony Towns .
The 26-year-old model and socialite shared with PEOPLE at the Femme It Forward's 2nd Annual Give Her FlowHERS Gala that she believes the key to a lasting relationship is establishing a strong connection before entering into a romantic relationship.
During the event, the socialite spoke to the outlet about the importance of "friendship and trust" in her three-year relationship that started in the midst of the pandemic.
"We were really good friends before we started dating, and COVID gave us that free time in our life to really get to know each other," Jordyn said. "Because a lot of people don't really get to know each other and they go into this relationship."
She continues, "So, we've been through a lot together. We've seen each other at all different ways, times, phases, so I think we have a very strong foundation."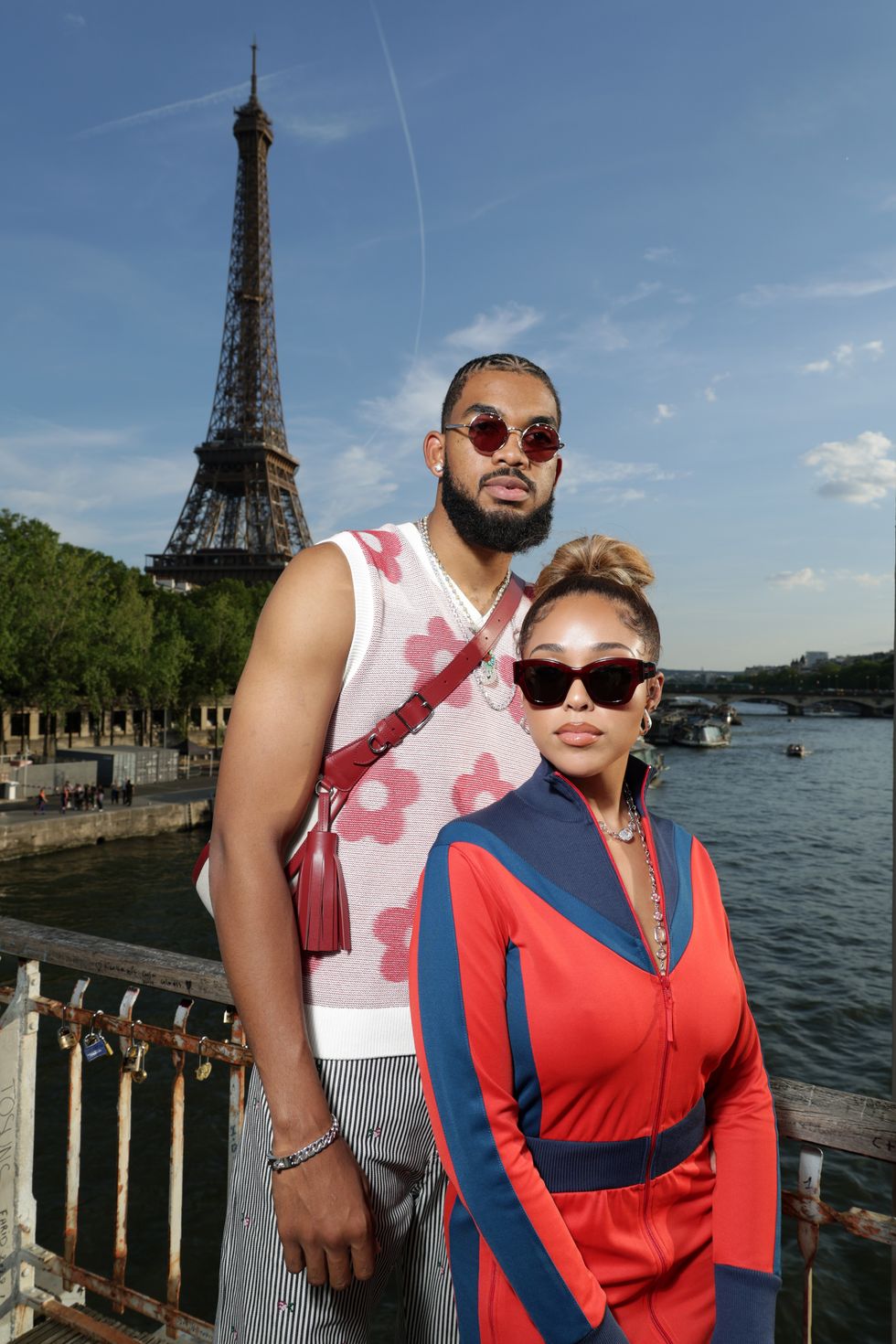 Jordyn also notes that " quality time " has been a means to bond and keep their relationship thriving. Despite the NBA star's demanding schedule, she expressed her desire to attend as many of KAT's games as possible, including his upcoming birthday game with the Minnesota Timberwolves. "It's his birthday in a few days, so I'm going to go to that game," she says.
Quality time isn't the only love language that the couple speaks."We love gift giving and... What is it? The love language? The love language is quality time. We love everything," she says.
The couple was introduced by mutual friends many years ago, and in May 2020 decided to move forward from a close friendship to a romantic relationship. Jordyn and KAT went public with their relationship in September of that same year and have since become young Hollywood's discreet "IT" couple.
"I'm excited. Every holiday, we like to really go large for each other," she explained. "He does so much for me. I do what I can for him. I want to say it's a lot. So when it's time to show that appreciation, we like to go all out."
Let's make things inbox official! Sign up for the xoNecole newsletter for daily love, wellness, career, and exclusive content delivered straight to your inbox.
Featured image by Pascal Le Segretain/Getty Images