---
Everybody reaches a point in life when they discover their purpose.
There are a lucky few who know exactly what they want to be when they grow up from the moment they start grade school. Others find out in college after taking classes and joining clubs that help narrow down their interests. Then there are people who discovered their calling years later in the midst of seeking a solution to a problem. For Ade Hassan, it was the frustration of not finding lingerie and hosiery that matched her complexion that helped her discover that there was more to life than a poor selection of stockings.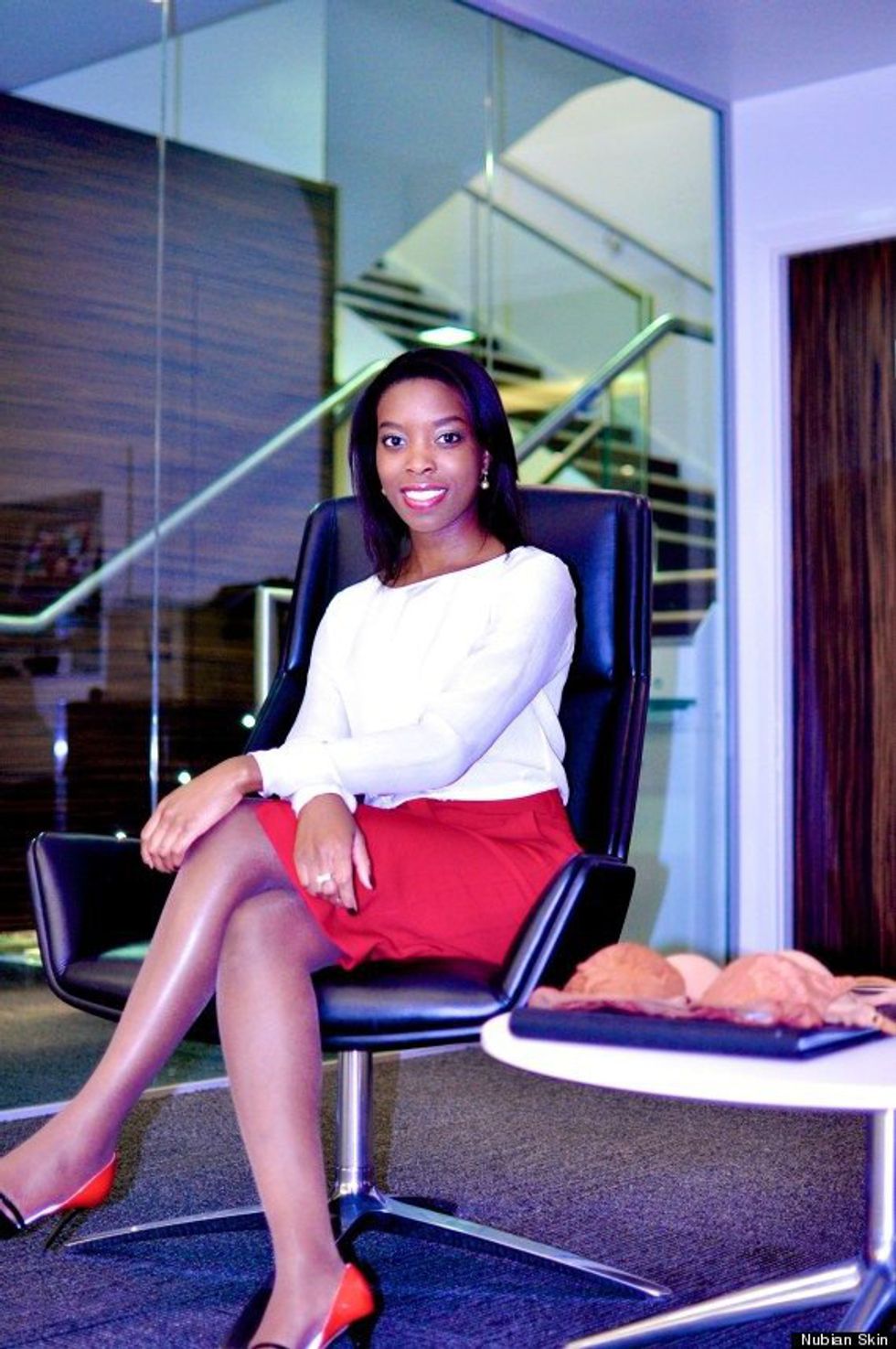 Through her frustrations Nubian Skin was created, and Hassan began her mission of empowering women of color to embrace their skin tones through their hosiery. Having undergarments that are flattering to your skin tone is very important, and as women we love to feel sexy and confident through our clothing.
As Ade told xoNecole:
"Lingerie is the foundation of every woman's wardrobe. Being able to have something that matches your skin tone helps you express yourself, and it makes you feel more comfortable in your skin - which is something that every woman should be able to feel."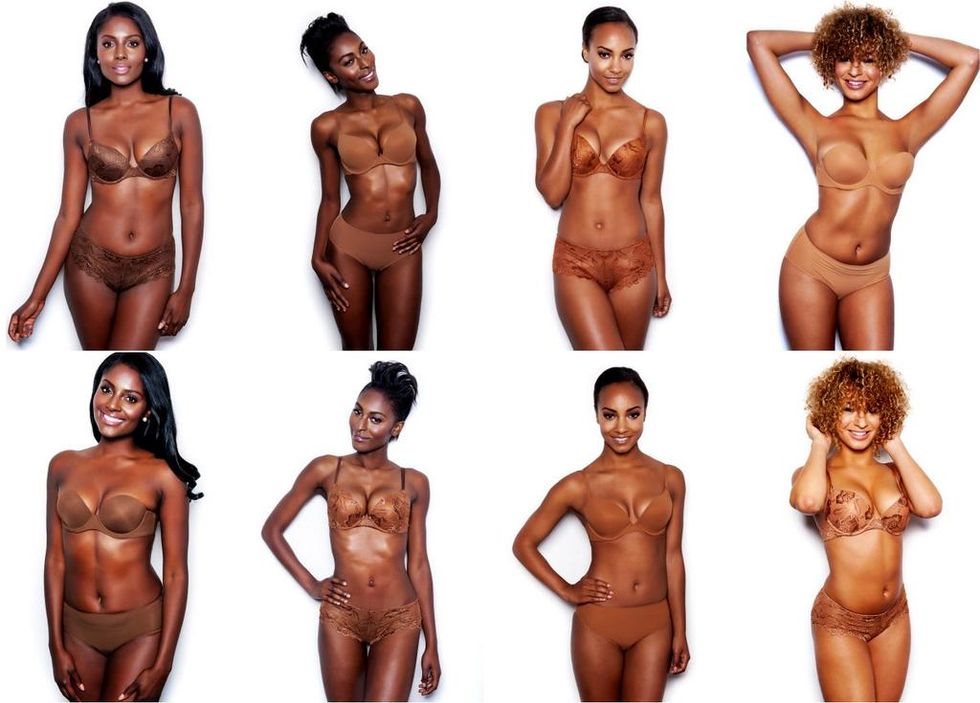 With over 100,000 followers on Instagram and support from celebrities like Kerry Washington, Nubian Skin is on the rise to becoming the go-to brand for everything lingerie and hosiery for women of color.
Talking to Ade, I was most inspired by her miraculous, yet successful, launch of her company. "I've always wanted to be an entrepreneur and I've always wanted to be in fashion - although that's not something that I've studied," says Ade. "I was working in a very corporate environment before Nubian Skin and there was always frustrations of either not finding panty hose that's my color or wearing shirts that were quite sheer, but not wanting to always wear a black camisole underneath. Or when you are in a business meeting and your strap is showing or you can tell that you have red bra under a white top; I didn't want that, I wanted nude. When I went into a shop and asked for that, they didn't have my color. I remember sitting at a desk and the idea just popped into my head, and I said 'why don't you just make it?' So I sent a text to my friend and told her I knew what I wanted to be when I grew up and that was the beginning of my journey."
After discovering her calling in 2011, Ade didn't actively start working on her business until 2013. She finally launched Nubian Skin in October of last year, and since then she has done pretty well for herself. Nubian Skin has products in five stores in the UK, two in Portugal, 21 stores in the U.S., and can be sold through nine websites online. In the U.S., Nubian Skin can be found in various Nordstrom stores in New York, Detroit, and DC just to name a few.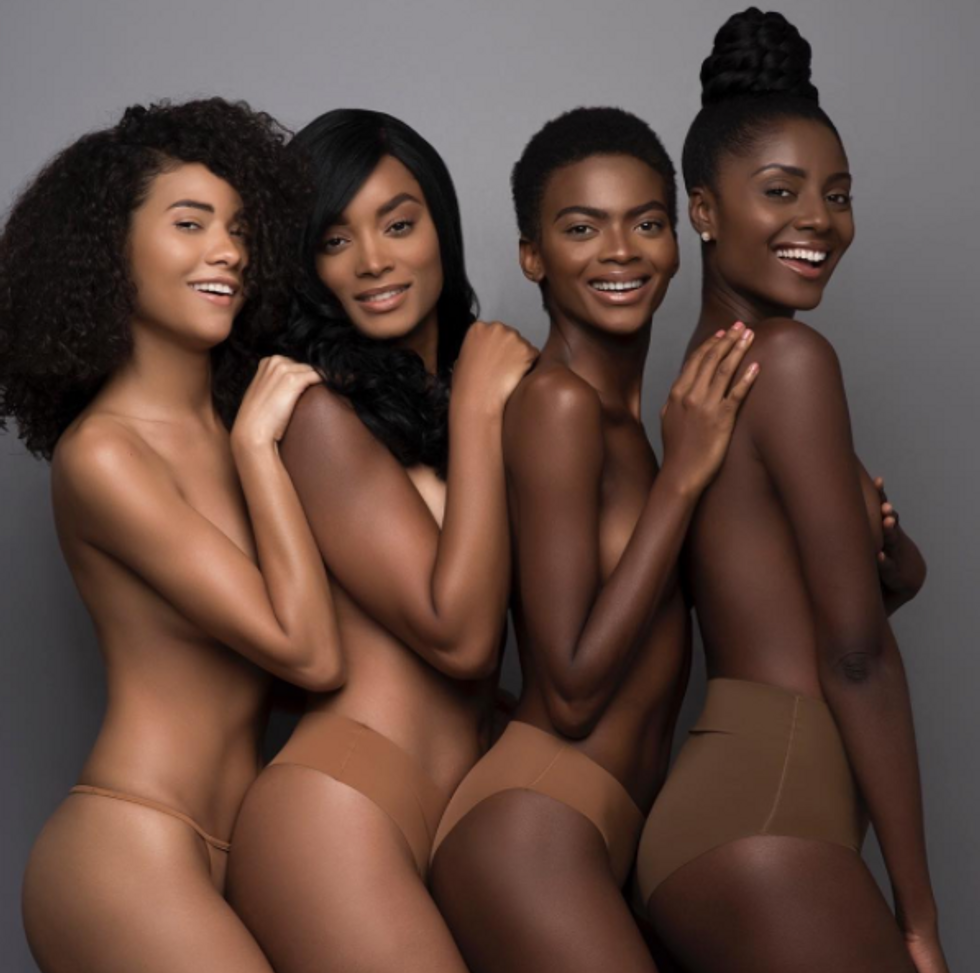 Although Ade and Nubian Skin have done well, the road to success hasn't always been sexy. Launching a business in the fashion industry can be quite difficult between selling your brand, to finding manufacturers, designers, and materials for your clothing. For Ade, she faced many challenges, but the biggest was at the beginning of her business journey.
"I think the biggest hurdle for me at the beginning was finding manufactures. I was super excited once I started - I sent out emails to different manufacturer companies, and I wanted to make samples, but nobody got back to me," says Ade. "When you are so excited about something but no one seems to be responding, that's really hard, but luckily I figured out quickly that I needed some expert advice. I found a consultant and she said 'you need to go trade shows, that's where you will meet manufactures,' so that's what I did. From then, it went onwards and upwards."
Getting expert advice from consultants and mentors is something that she recommends to young entrepreneurs. In addition, Ade recommends that aspiring bosses should hustle hard and avoid getting money from outside sources if possible when starting a business. Nubian Skin is self-funded, and between Ade's savings and help from her family and friends, she was able to start a company that she was passionate about. By not depending on outside sources to get her business started, she was able to dominate so much of her business.

"I do think it's good to keep as much control as you can in the beginning, especially if you have a specific vision for what you want to do, and then at the right time bring in outside money."
So what happens after you are able to launch the business. How do you manage one of the most important objects like your people?
As we all know, being a manager is not always easy, especially at times when you are a young manager. It doesn't matter if you have a large staff or small staff, having good managerial skills is crucial. Ade has a small staff, but still has significant advice for young managers that she lives by herself.
"It's definitely important to surround yourself with people who are passionate--I think you can just tell the difference. Working with people that actually care is invaluable, and making sure you surround yourself with people that are intelligent, and who are go-getters is important," Ade tells us. "It's really important to let people do what they are good at. I think when this is your business you're sort of quite keen to micromanage everything, but a lot of times when people are good and competent you can just should sort of let them go. You will be amazed at the wonderful things that they can come up with."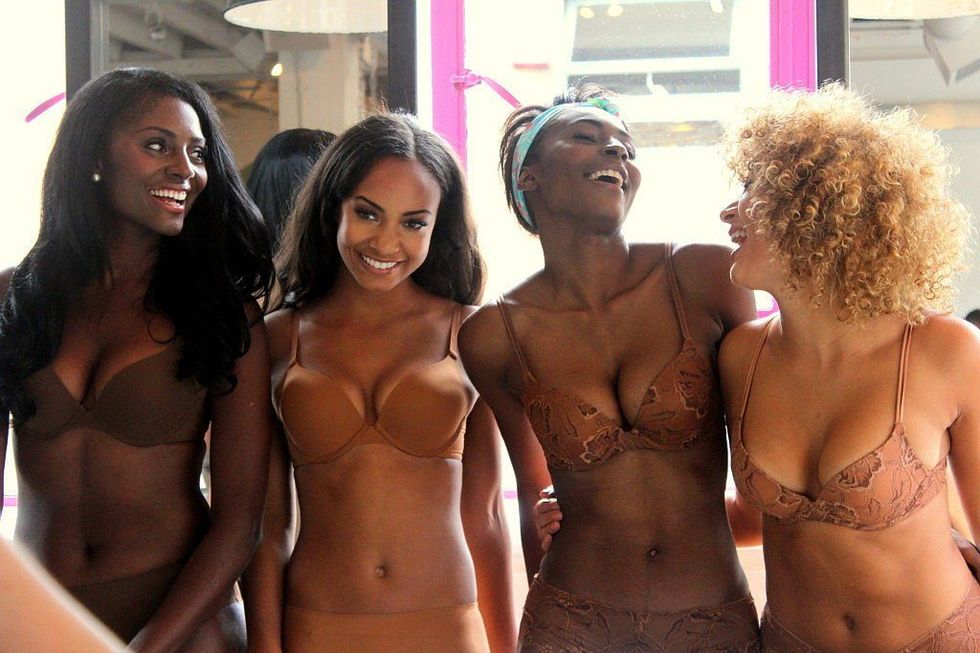 Learning how to be a manager isn't something that we believe can be taught in school - it's either something that you were born with or that you learn over time through experiences. When Ade was in college at Duke University, she focused on doing things that interested her and that she was passionate about. When she was in school, she always felt it was important to do things that would enable her to progress in the future from a career perspective.
By never losing sight of her passion and partaking in activities that would eventually help her evolve into the savvy, business woman that she is today, Ade is living out her dream. She told us that eventually she would like to have her own Nubian Skin flagship store, but she also understands the value of be patient and knowing how to please the consumer.
"One of the things that we are very conscious of is growing at a healthy pace and not running before we can walk. Ideally, yes, in several years I would love, love, love to have a Nubian Skin flagship shop, but for the time being I want to really make sure we get the product right, and that we are getting what people want."
When Nubian Skin first launched, some of the biggest feedback Ade received was that they needed more sizes. Within six months, they launched bigger sizes, and in the very near future they are planning to launch a larger range of hosiery. For women with varying skin tones and sizes this is very important, and will answer the prayers for many women of color that just cannot find what they need from the typical lingerie and hosiery companies.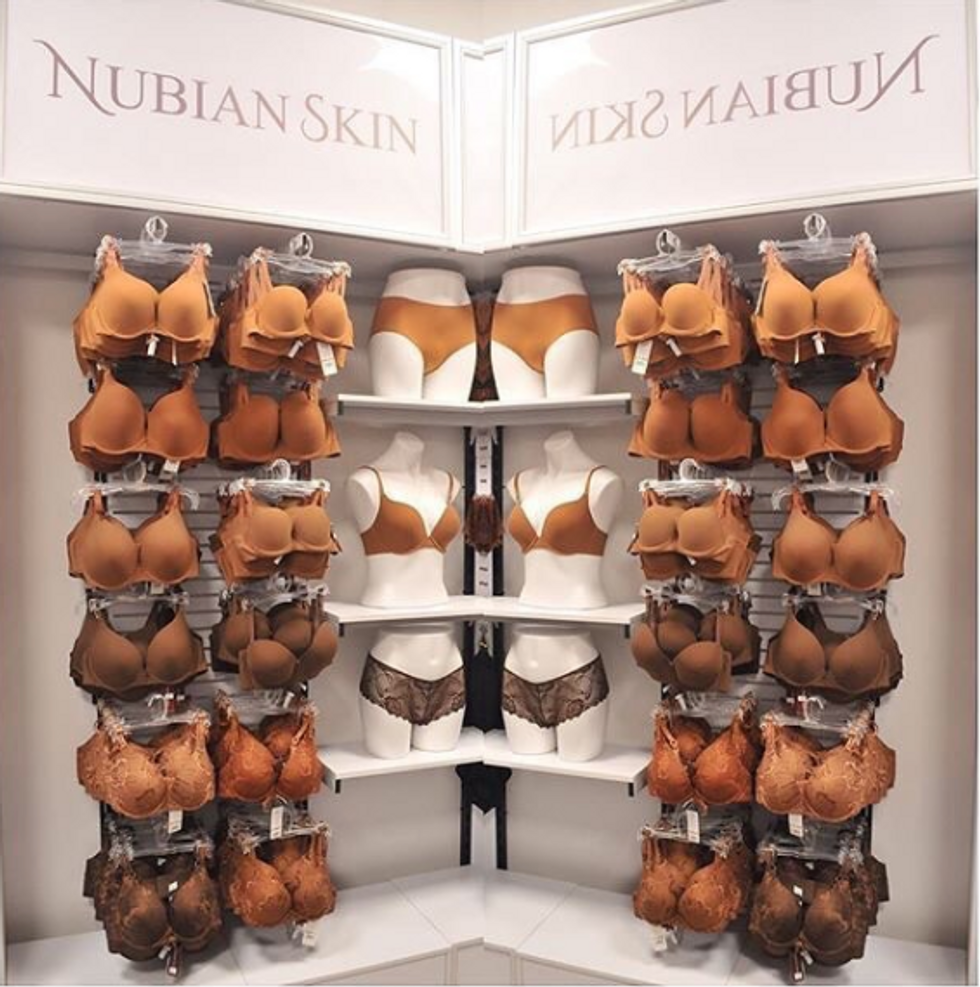 When Ade is not working hard, she is doing what every young woman likes to do - she loves to go out with friends, dance, and shop. Ade believes in the value of having balance and having "me" time.
At the young age of 31, the booming entrepreneur has proven to the world that if you have a vision, do not let it slip away. Ade fully believes in working hard and not giving up on your dreams. Through her story and through her business, Ade is impacting our world, one bra and panty hose at a time.