---
Now that the new year is here and it is setting the tone for the decade ahead, we have the chance to use this sturdy and supportive energy to get us where we're trying to go; especially in love. We talk about wanting to change our relationship status from single to coupled, committed, or married but many are not sure what to do to help that process along.
Willing or not, you've probably tried online dating, blind dates, the friend of a friend referral and the tried and true, meeting someone out in these streets. For some, nothing seems to land them with that "stay bae". You know - that person who you meet, hang out with and when the date is coming to a close, you look at each other and say, "You wanna stay here and get another drink?" That's a stay-bae.
We all want that and yet many of us struggle to make that kind of connection. But, there's hope. Often the energy we carry out into the world has an impact on how we relate to others. We cultivate our love energy at home, and if your home energy isn't inviting companionship and romance, it could be a real struggle to land love at your doorstep.
Here is how you can help the year deliver the romantic connections you long for. Assess your home for the following feng shui no-no's and use these feng shui tips to make sure you are dripping in romance sauce every time you step out the house.
Evaluate What Your Bed Is Saying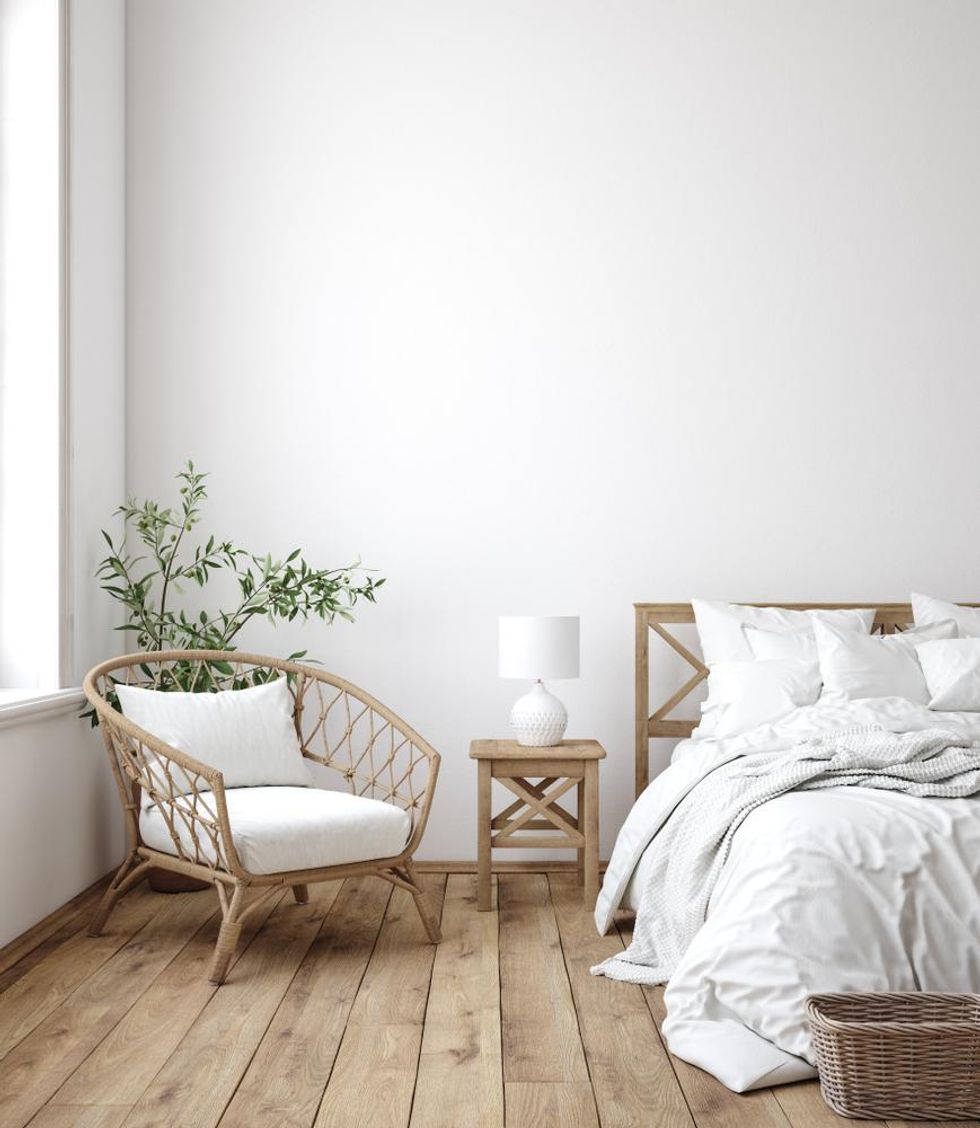 Shutterstock
Our bed is critical when it comes to attracting romance and love. As you know, couples use the bed for many things - sex, pillow talk, Netflix and even protest. Your bed must set the tone for the life you want to enjoy in that bed. In feng shui, furniture placement is vital. Is either side of your bed up against a wall? If it is, move it. Both sides of your bed need to be accessible.

If you have your bed up against a wall like a bunk bed, stop right now and move it. How can your love partner or "Mr. Right for Tonight" feel welcomed if he has to climb over you like a six-year-old cousin who is spending the night? Both sides of your bed need equal access. Only headboards should be up against the wall.
Dress Your Bed Invitingly
Now that your bed is appropriately positioned, is it dressed? Do you have a well-dressed bed or do you leave the covers twisted, and the pillows tossed when you start the day? Having a bed that is appealing with comfortable pillows sends you out of the house with a romance confidence that is attractive to others.
Just think about that moment when hottie at the gym is giving you the eye from the treadmill, and you remember you got your granny panties on. Your energy shuts down because there is no way you will let gym-bae see those raggedy yet comfortable drawers on you. So your vibe shuts him down before you even get to say a word. It's the same principle with the bed linens and placement.
Add Some Tables To The Mix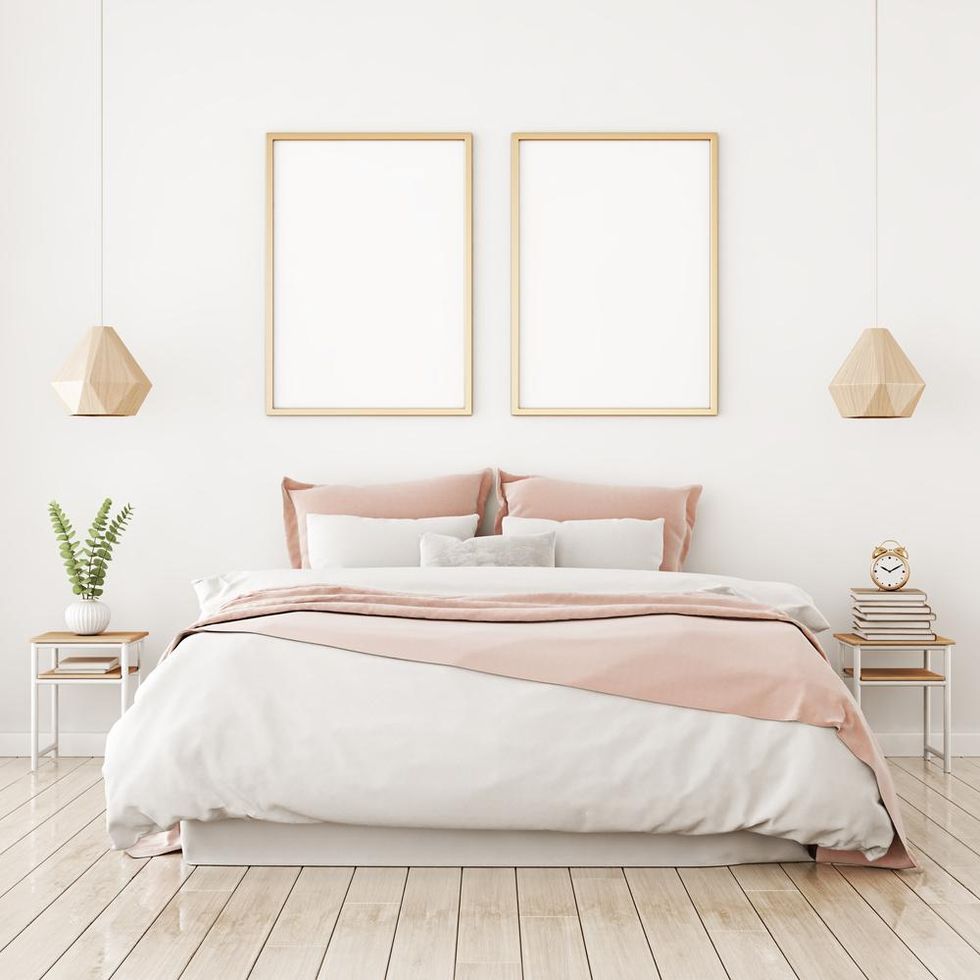 Shutterstock
And while we are in the bedroom, do you have nightstands or end tables by your bed? You should. They frame the energy. Not having nightstands is like going out without earrings. You should decorate the nightstands with warm lighting, something fragrant and of course, keep them clutter-free. There should be no photos of family, children, or ex-mates on your nightstand. The ex-mate picture is a given, but family and children photos are one concept that many people miss.

No romantic partner wants to be looking at a photo of your father as he is trying to romance this man's daughter. Is this making sense? It's a romance killer. Save the family photos for the living room or other non-romance parts of the house.
Match Your Knicks With Knacks
The other feng shui tip you can use to invite couple-hood into your home and life is to have things in doubles in your home. If you have artwork on the walls, have prints that represent doubles. For example, instead of one boat on the lake, choose a piece that has two boats. If you have a cookie jar in the kitchen, get a matching jar for your tea bags. Instead of one big lamp for the living room, get two lamps that can light the whole room together. If you are a knick-knack person, be sure that your knick has a knack to match. We need to create the energy of coupling and pairs in our home, so the message is subtly clear to stay-bae when you invite him over.
And finally, make sure the entrance to your home is clear, bright and smelling sweet when you open the door. Now that your home has you ready to attract love; be sure not to let a cluttered, dark entryway ruin all of your hard work when you invite potential-bae for a visit.
Give these feng shui tips a try, sooner than later. Here's to this year granting love to everyone who can show that they are ready to receive.
Featured image by Shutterstock
Originally published on January 12, 2018