I purchased my first vibrator from Amazon a few months ago but barely touched it. I was still a little leery about having one despite receiving a couple "welcome to the club, girl" texts from my close girlfriends. I felt that this purchase ushered me into a new level of adulthood: self-pleasure.

---
I used it a few times here and there, but never fully got into it – not until this fifth time. I decided to set a mood; I poured a glass of red wine and turned on my favorite sex playlist. I dimmed the lights and started slow. To spare you the details, not only was it magical (finally), but making myself orgasm changed the way I approached sex going forward.
So many of us are conditioned to believe that sex is only for the enjoyment of men, not women. We're told that if we actually enjoy sex, and choose to have it to please ourselves, we're either selfish or whores – or selfish whores. We're implicitly taught that we are merely to be of sexual service to our sexual partners.
I carried this ideology with me for most of my sexual life, feeling that my body — and ultimately, my good-good — was for the explicit purpose of birthing babies and pleasing men. So, I did just that: had sex for the explicit benefit of my sexual partner. I did what they most desired (within reason) to make them orgasm. Whatever position they wanted, they got, regardless of if it felt good to me or not. Most times, I encouraged them to climax before I even thought about getting mine.
Even my moans were manufactured to make them feel like they were doing something they weren't.
It's not that I didn't enjoy sex – some of my partners were top notch – but sex felt more like a chore than a source of pleasure. My boyfriend wanted some, so I would give it to him despite me not actually being in the mood. Even as I got older and set my own sexual boundaries, I still did so with the man as a priority. I had the p*ssy power, but was still participating for him not me.
Masturbating was different. It was the one moment that pleasure was a priority for me and not anyone else. I was doing this to make myself feel better independent of a man. I wanted to be pleased without feeling like I had to please someone else in return. I wanted to feel good, even if it meant doing so myself.
Masturbation allowed me to do what I wanted, how I wanted, when I wanted.
It was liberating!
But not only was this new level of self-care extremely satisfying and freeing, it also changed the way I showed up for myself sexually, which helped improve my sex life. Here's how:
I learned my body.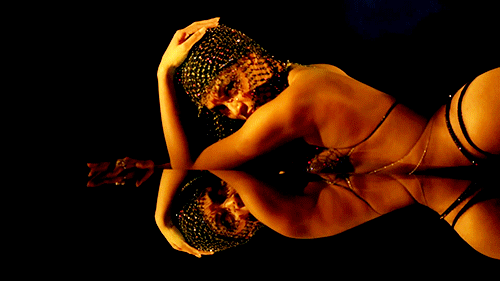 This is a major key. Sex videos and karma sutra books offer great tips for spicing things up in the bedroom, but the most effective way to do so is to learn your own body. Giving myself the time and opportunity to explore myself, helped me identify what truly feels good to me without being swayed by the look of pleasure on my partner's face. This helped me identify what to ask for during intercourse. While many women may despise having to "teach" their partner how to please them, masturbating gave me comfort in doing so.
Men aren't afraid to do what makes them feel good during sex, even when the position is uncomfortable for women. They know what they like and they go for it.
Having finally learned what made me feel good, I started to do the same. Before this new exploration of self, I knew what felt good to me, but I didn't know what would make me climax. I left it completely up to the guy, who didn't know himself because he was too busy trying to get his (I can't blame him for that). Learning what made me climax helped me whip out the moves my body adored. I now knew what worked for me and I would stop at nothing to get it.
I became more comfortable with my sexuality.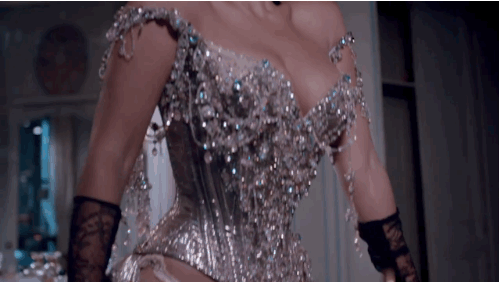 I was a sexual person, and was generally okay with that, but the root of my sexuality was to benefit my sexual partner – not myself. I spent countless nights reading the face of my boyfriend to see what sex move was his favorite. I committed myself to pulling out his favorite moves, but not nearly enough time trying to master mine. Part of it was because I didn't even know what mine were (see #1), but the other part was because of the common narrative that women ought to serve and please men. Exploring masturbation helped me reject those notions and settle into me, sexually.
The more I did it, the more comfortable I became with the idea of being pleased. And that idea helped me become more confident with enforcing my own sexual demands. I wasn't afraid to ask my partner to do things that I knew would please me. I grew more comfortable with trying new things to see what worked for me. I became less worried about not doing his favorite things, and more focused on creating collective pleasure.
I didn't need a man for sex anymore.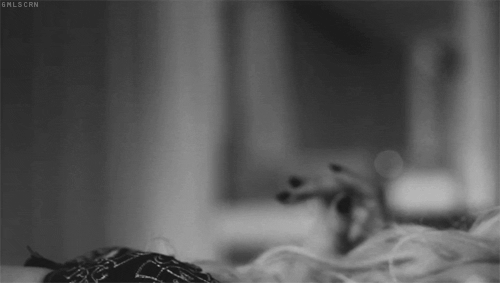 There's nothing quite like skin-to-skin intimacy, I must admit. But learning to masturbate and please myself made it incredibly easy to cancel any man that couldn't rise to the occasion. I didn't feel the need to fake-like someone or to massage anyone's ego anymore. If all I wanted was sex, I didn't feel the need to placate to appease anyone – I could just go home and let my rabbit do its thing. I had a new sexual expectation, and if it wasn't met then it wouldn't happen again.
This gave me a level of confidence and control that allowed me to dictate when, where, and (most importantly) how sex happened.
Sex got better overall.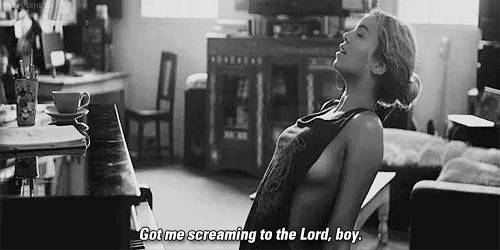 Knowing what I like and being able to communicate it to my partner helped improve our sexual performance drastically. It no longer felt like an item on my to-do list, rather, it was something I actually wanted to do knowing that greatness was on the other end. This not only enticed me to want to do it more frequently, but it also allowed us to be more spontaneous with what we were willing to try. I stopped settling for sex that I knew pleased him, and started encouraging my partner to rise to the occasion of pleasing me too.
Sex became so much more enjoyable and pleasurable for us both – and with us both getting ours, things got much better.
Everything I thought I knew about sex before my rabbit was disproved after I learned how to please myself. My sexual encounters post-masturbation have been heightened by self-awareness and a demand to also get what I give. I am now equally focused on being pleased as I am about doing the pleasing.
xoNecole is always looking for new voices and empowering stories to add to our platform. If you have an interesting story or personal essay that you'd love to share, we'd love to hear from you. Contact us at submissions@xonecole.com