There are several iconic black leading ladies many of us grew to love and sought to emulate in the 90s. My favorite femme fatale during that time was a lawyer by trade, called a Brooklyn brownstone home, and had three homegirls standing to her left and her right who held her down through the ups and downs of being a single, sex-positive power woman in the Big Apple.
---
Maxine Shaw's brash humor, chic box-braided undercut, love of food, and sassy confidence drew audiences closer and closer to the TV every week, providing a unique depiction of femininity and ambition that held its own in an ensemble cast of entertainment powerhouses.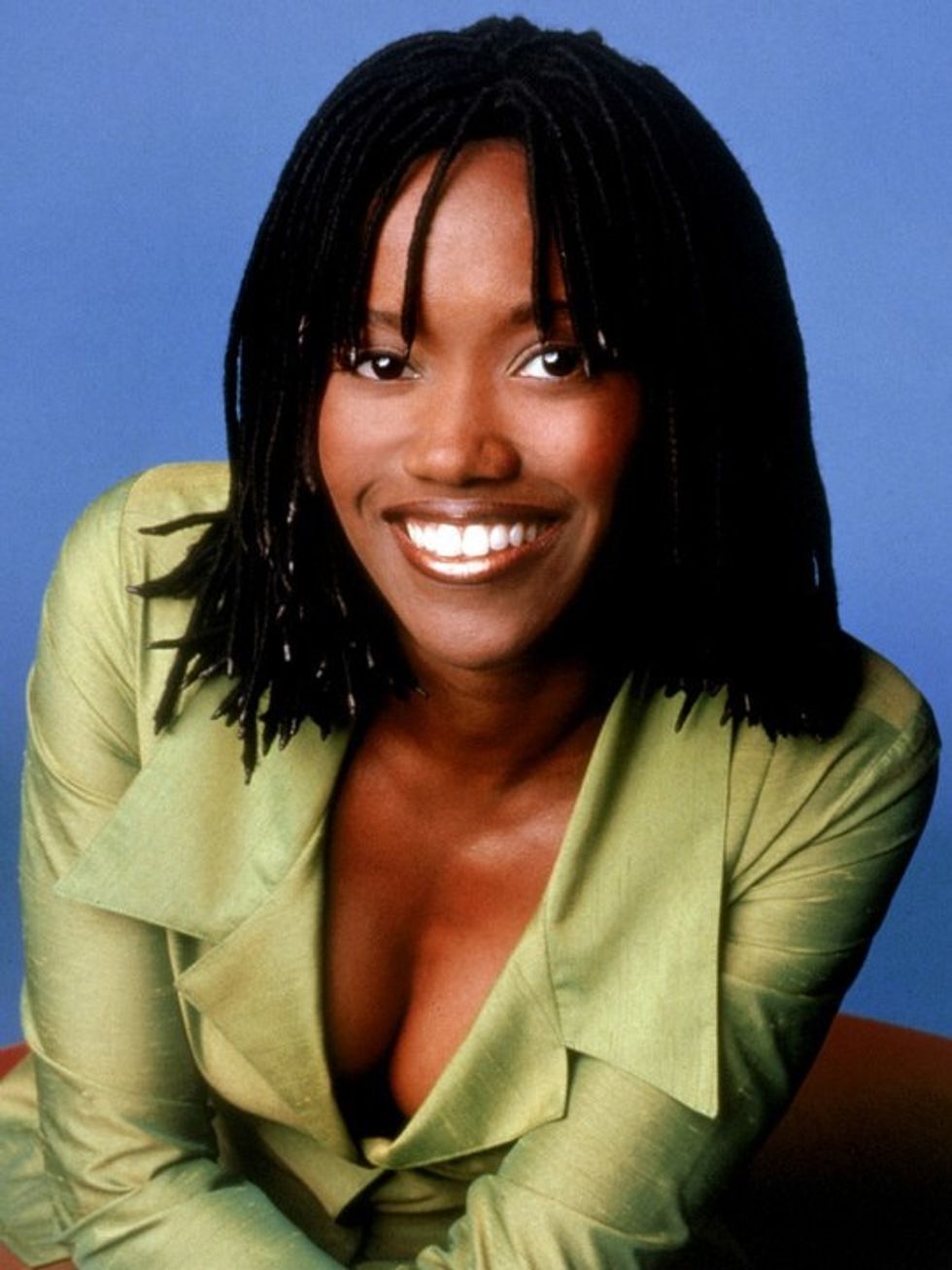 IMDB
Erika Alexander is the woman behind giving life to Maxine, lending her acting ingenuity and experience from working on sets of shows, including The Cosby Show and Law & Order, to the role. Since those days, she has continued to hold her own in Hollywood, acting in the Oscar-winning film Get Out, the HBO hit Insecure, and the hit OWN drama Queen Sugar. She's even taken her talents beyond the small screen, walking the presidential campaign trail with Hillary Clinton and producing her own comic book series.
When I got the chance to interview Alexander for an xoNecole exclusive, I went into full-on stan mode and was happy to catch up with her just as she was completing a Philly stop for the Keep It Colorful initiative, a collab project with her company, Color Farm Media, crowdfunding platform Seed&Spark and Black & Sexy TV. The initiative, one Alexander is very passionate about, seeks to give filmmakers of color a platform to get their projects green-lit.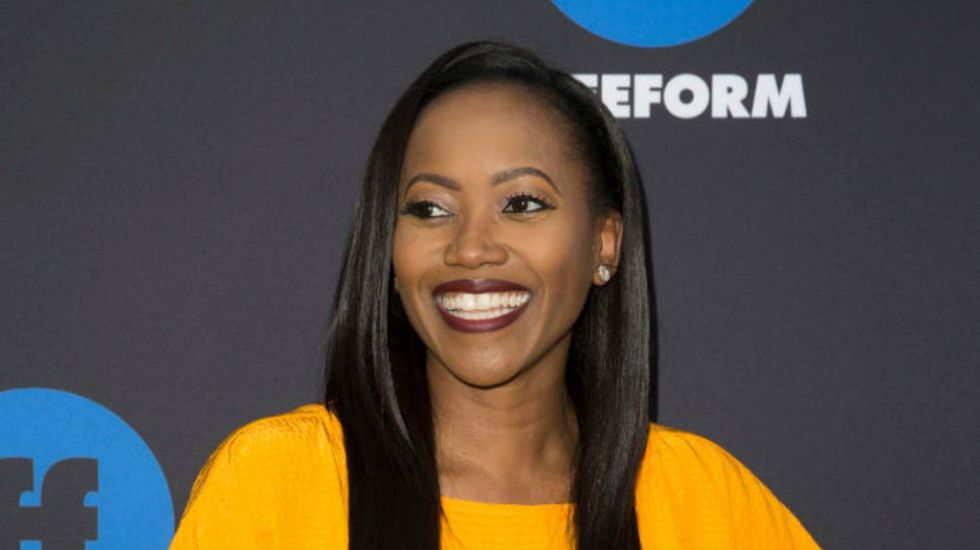 "Everyone keeps talking about this so-called 'renaissance,' but [I think] it's not a renaissance. It's a resurrection---restarting what happened at the end of the 90s where we had black casts being successful in the world," she said. "We thought we should get together to invite creators of color to---from a grassroots point of view---fund their own projects. We chose streaming series. We've gone to many cities in America---Raleigh, Philly, Compton, Chicago, Atlanta, Detroit, and Cleveland. It's been really successful."
In addition to her current endeavors, Alexander talked more about the 90s role that inspired a generation of future independent go-getters, why she chooses the roles she does, and why she rides hard for keeping Hollywood honest by working to level the playing field for creatives of color.
Women are still inspired by the Living Single narrative and I know my friends and I tried to follow the show's example after college. It was literally life imitating art. How do you feel today when people say that you're such an icon in terms of portraying a strong black professional woman back then?
I think that that's a great compliment and it's really flattering to hear. I understand it because when I was growing up, there were very few black casts and the ones that were out there we revered. I loved Good Times, The Jeffersons, Sanford and Son, 227---I loved them. But we often didn't see any young people who were engaged in careers. Living Single was after A Different World and The Cosby Show. Both did a great job, but [Living Single] was one of the first times we saw young black professionals on their own, engaged in the world, not only in their careers and their autonomy as individuals, but [they were] also sexually free to be who they were, which is a big deal. So I understand how people might look at that now and still want that. It resonates with young people because they really do want a picture of successful, youthful images, but what it also says is there still must be a dearth of them, and that's unfortunate.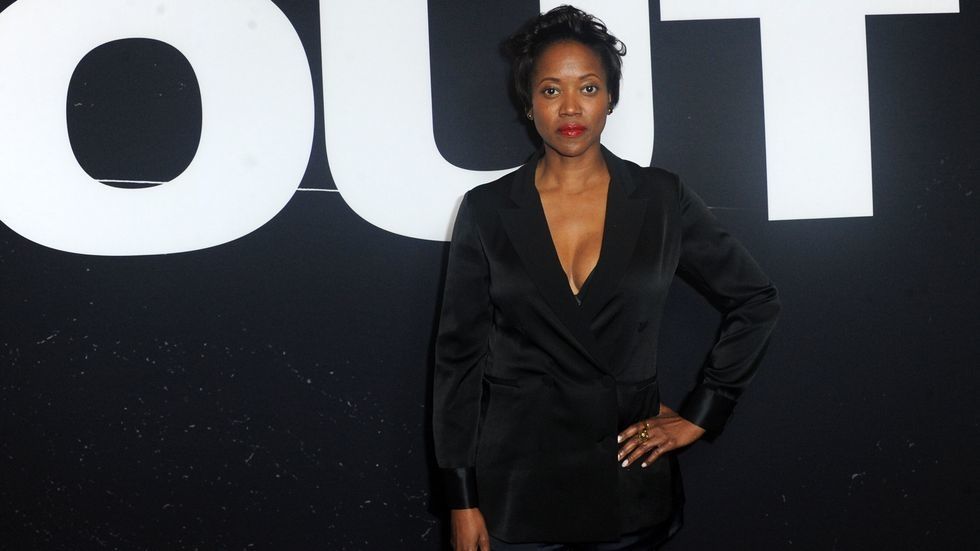 It's definitely unfortunate. But the good news is that you've since gone on to act in other projects that push the envelope and tell diverse stories, including Get Out and Queen Sugar. What factors are involved in choosing the roles that you take?
Well, you know, I wish it was just a choice. It really is what comes to you and then what you end up getting sometimes. I think that I try to choose roles that have some kind of substance or something unique about them in that the character will be fun to play.
For the most part, it's about whether they are coming to you and offering you a role that they think aligns with you. There are just too few roles for the amount of actors out there. And there are way too few roles for the amount of black women out there because you're also competing with the so-called diversity choice---which can be Latinx, Asian, or East Indian. Suddenly, that opens up a [population] of other actors and actresses who are competing for the same role.
"I try to choose roles that would be interesting, but they also have to choose me."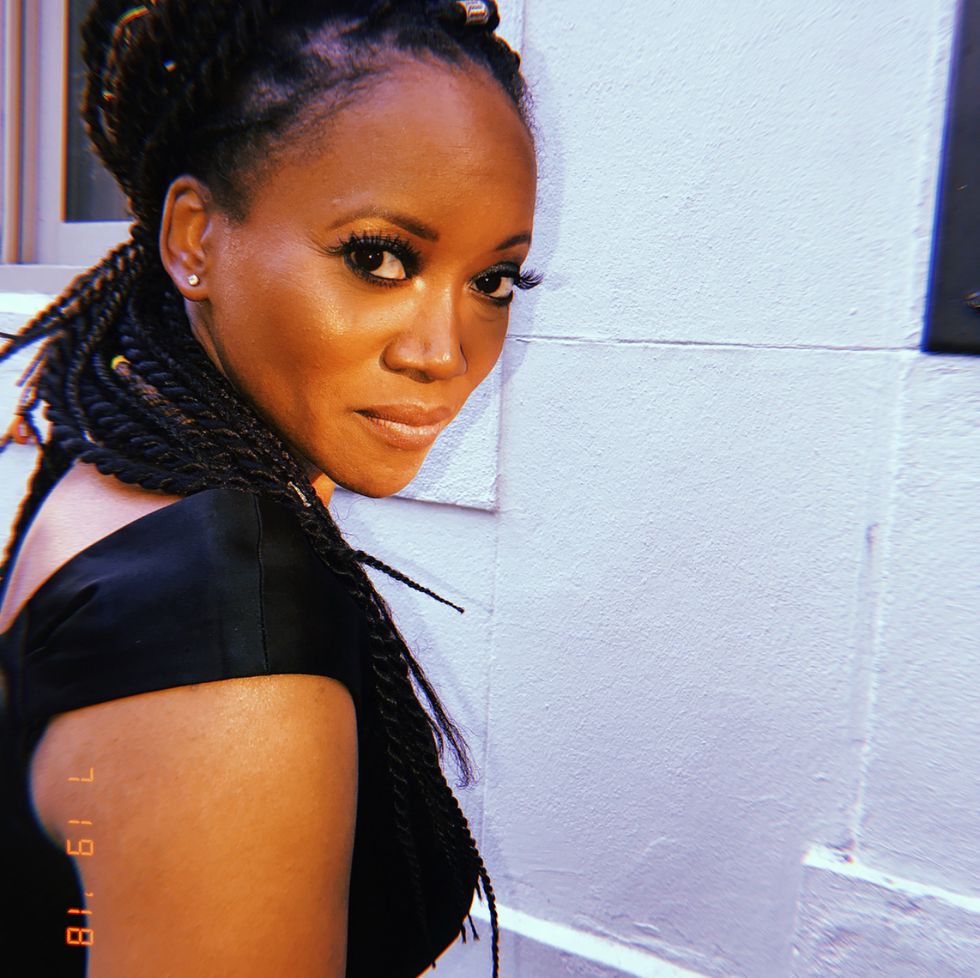 Erika's Instagram
That's an issue as well in that 'diversity' has broadened in meaning in almost all industries, especially in entertainment and media. How will your company and your own efforts address those issues of inclusion and opportunity?
With Color Farm Media, one of the reasons I created a space that I thought would promote inclusivity and diversity is because I knew that there was a lack of it. So we go around and we call ourselves the Motown of film, television, and tech.
"Our mantra is to provide a pathway of success for creators of color that is outside of the mainstream---not only in marginalized communities but also the new majority, which is made up of communities I just mentioned, as well as [LGBT.]"
There's also huge ageism in Hollywood. If you're over 45 and haven't gotten your career going, they feel like you don't exist. There are many people who are going to great lengths to get some rhythm and get their projects seen, but it's very difficult. We think that is absurd. There's nothing that should put you outside the bounds of being a powerful creative, and that's why Color Farm exists. We want to make sure that we connect with these people and create a space online where they can [be educated], have a way to promote [their projects], and be successful in entertainment careers.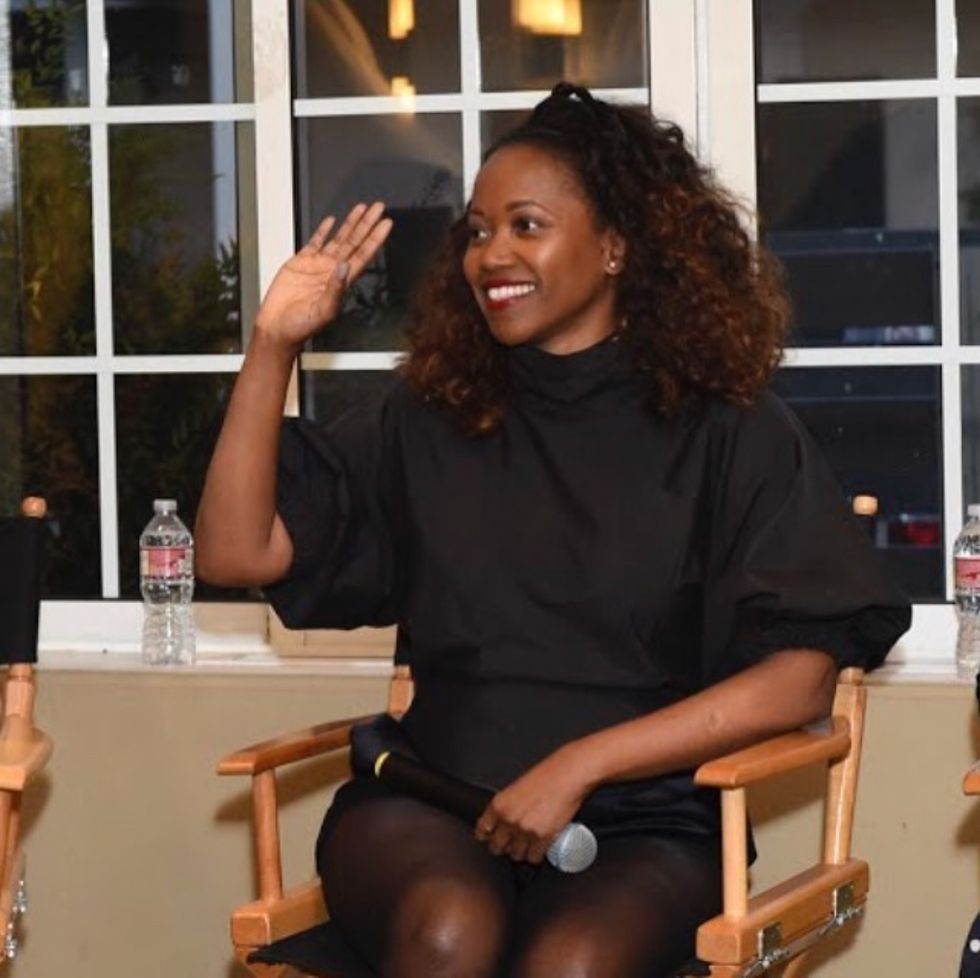 Erika's Instagram
You're a veteran in Hollywood and still making boss moves in the industry. With the challenges that exist for black creatives---in front of and behind the camera--how can young women get their foot in the door and successfully launch a career they can sustain?
I believe you have to prepare yourself, if you are a person of color or woman of color, to get those jobs. Find internships or ways to practice, whether it's in your hometown [or Hollywood]. [Build] a resume that reflects what you might want to be a [director of photography] or grip or someone who does lighting---you need that practice. And there are people who are willing to give you a shot if you approach them and say, "I need more experience," or "I'd like to shadow you or get on your set and volunteer."
"We must do the best we can with what we have---the best way we can. We can align ourselves with people who are committed to [diversity] and there are people who, if you just ask, would say, 'Sure, we can make a space for you.'"
It's a corporate culture, by the way, so just because it's Hollywood and we're on film and doing television, it's still corporate. Wherever there's a corporate structure, there's a lack and there's invisibility that's inherent and we need to break it down.
For more of Erika Alexander, follow her on Instagram.