When it comes to taking a leap of faith in love, the sky's the limit. Quinton Morris Jr., 30, and Ashley "AG" Grace, 30, proved that recently when the couple's creative indoor skydiving proposal made its rounds on social media. Thanks to iFly and an untapped bucket list goal, Quinton devised the ultimate master plan to propose to the woman of his dreams and take their love to new heights while doing it.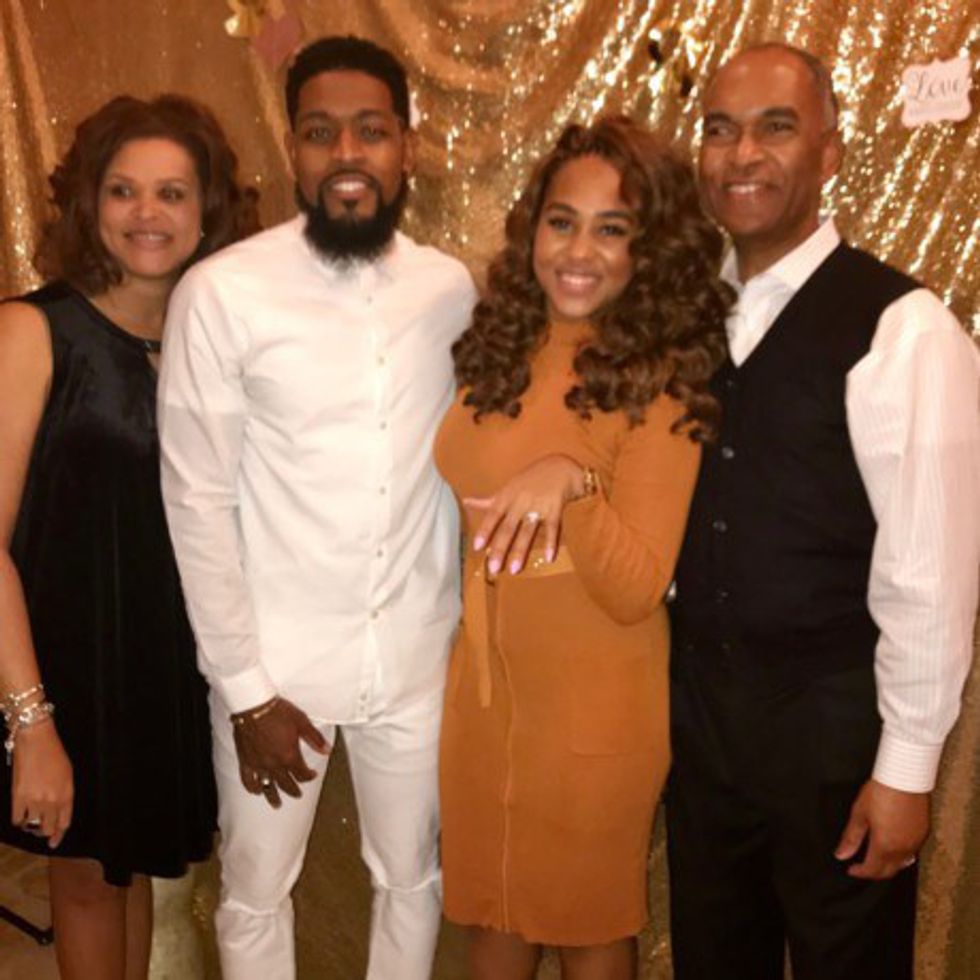 The two's love story began years ago when they attended the same college at Sam Houston State University. But it didn't take flight until this year, when they reconnected via Instagram after playing a game of "a like for a like" on each other's pictures. AG went after what was hers in their game of cat and mouse and slid in his DMs after her girlfriends encouraged her to do so.
From there it was love at first sight, but according to the bride-to-be, love wasn't too far behind for either her or Quinton. And after 10 months together, AG had a slight feeling that a proposal was coming, she just didn't know the how or when.
On the morning of November 18, the couple had breakfast at her favorite brunch restaurant, went to the mall to buy a new outfit for him, and by 3:30, they arrived for their standing appointment to go to iFly. IFly holds sentimental value to AG because it was included on her list of 30 things to do before she turned 30. She missed the opportunity to do it twice before, so Quinton making up for it spoke volumes.
Little did she know, what he would choose to do next would make November 18 one of the most memorable days of her life.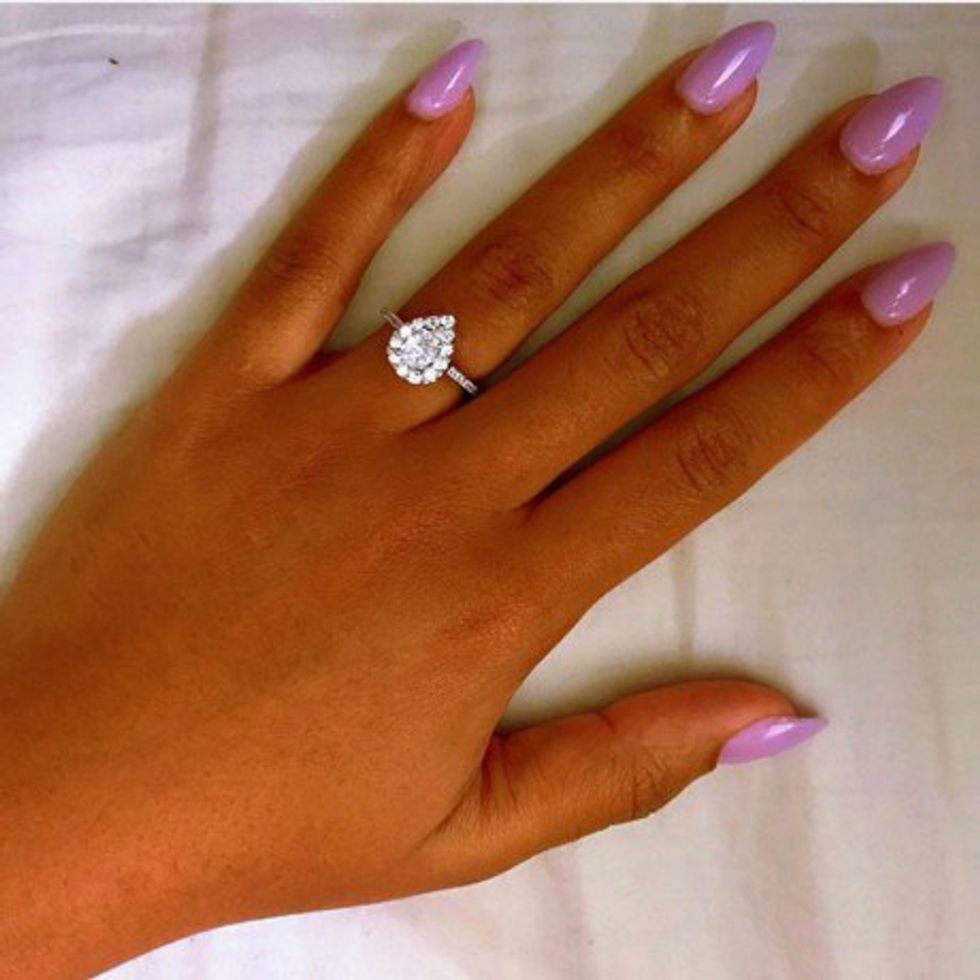 "We began the process of the indoor skydiving experience. We geared up to head into the chamber and the instructor oddly separated us. He had Q go first and me go last. I did think it was strange, but I still followed instructions," she said. "We each took a turn for the first round of the skydiving experience and everything went smoothly. The second round started and again, Q went first. After his turn, he left the chamber. I thought he left to grab his cell phone to record me when it was my turn to skydive."
But Quinton had other plans up his sleeves. While AG was waiting her turn again to skydive, Quinton was setting up her proposal surprise outside of the chamber with her friends, including her best friend who traveled from out of town to be there. As the instructor took her up in the chamber and then back down, she saw all of her friends entering in single file line holding signs that read, "AG Will You Marry Me?"
"I was so overjoyed, I started to kick and mess up my form because I was ready to get down. When my minute was over, I left the chamber and walked to him in awe as everyone watched. I don't remember what he said word for word, it all happened so fast," AG recalled. "I just saw him get down on his knee and open that Helzberg Diamonds ring box that held my dream engagement ring and yelled, 'Yessssss.' It was just awesome."
Afterwards, Quinton took AG to dinner reservations he made for the two of them to celebrate their engagement. They went home to change their clothes and he suggested that they drop by her parents' house to share the videos and photos that were captured during the proposal with her parents and her son. "As we turned on my parents' street, I see tons of cars. Q had also thrown me a surprise engagement party with all of our family and friends. The best day ever! I've never had someone so loving and thoughtful as him."
What's next for the newly engaged couple?
"Wedding! We are in the early stages of planning a wedding, setting a date, choosing a venue, and choosing family and friends to be a part of our big day."
Congrats AG and Q!