---
We know that just because the calendar says it's fall doesn't mean the the weather will actually reflect that energy.
With that being said, depending on where you live, the temperatures are still hot and/or the weather gods are highly confused. It's the confusing time of year where you throw on a jacket because it's cool in the morning and then have to take it off by noon because you're hot. What we don't want is for you to have to do the same for your makeup. There are ways to stay beat with the baffling weather. From priming your face to using less makeup, we want to make sure you are equipped for whatever the degrees may be.
We got to chat with a few beauty gurus about how they maintain a good beat and this is what they had to share: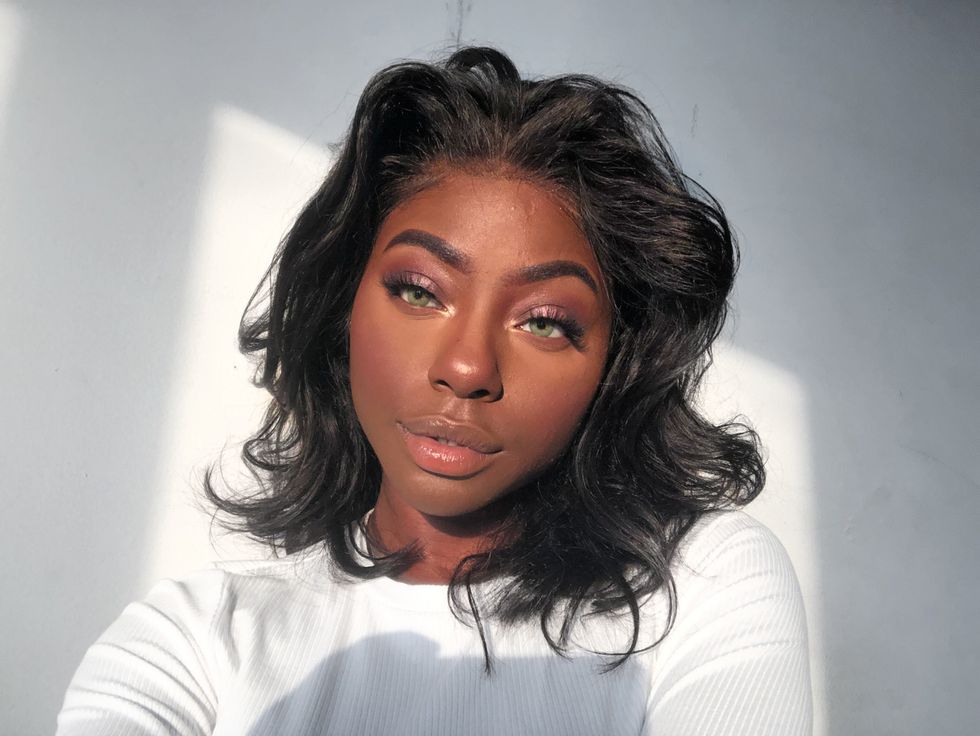 @kxtbonifacio
Kat's Tips
1. Hydrate and radiate. "Living in Toronto, keeping a beat all day can be...a challenge. Two things that really help, especially if you're combination skin like myself, hydration and using less setting powder. I use a liquid primer as a base and water as a setting spray and it keeps my skin looking dewy and hydrated."
2. Less is more. "As for setting powders, I try to decrease how much I bake because oftentimes I'll sweat under the heat and crease! I'll use a VERY small amount on a fluffy brush and pat it under the eyes for that bright, fresh look but without the potential for cracking."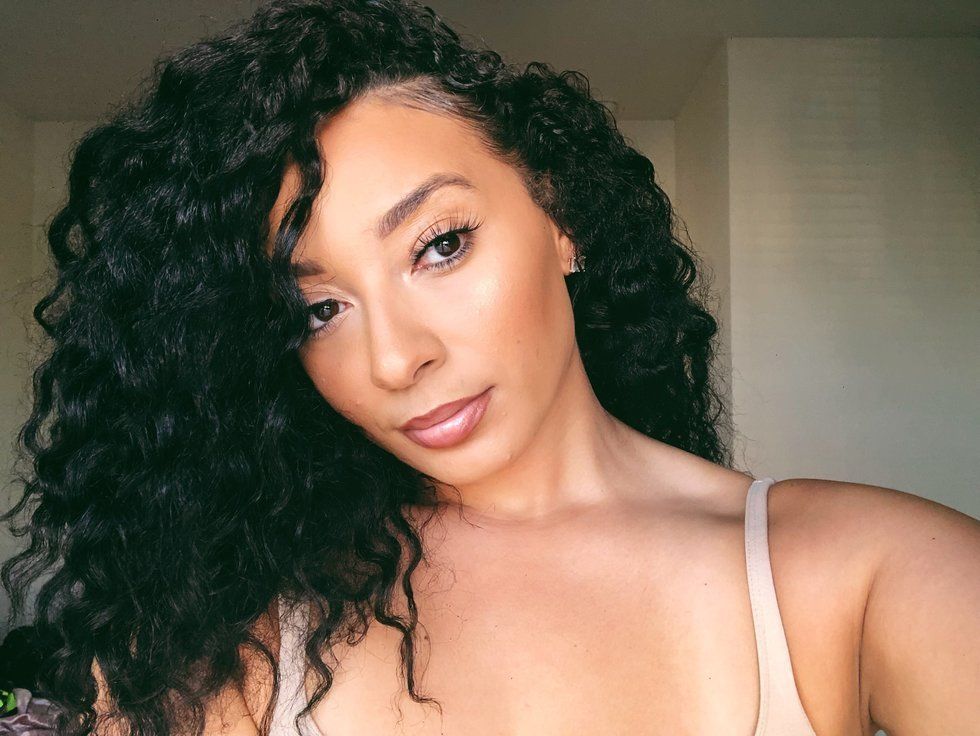 @tayamarinbeauty
Taya's Tips

1. Opt for a cream or stick foundation, instead of liquid. "My favorite go-to for lightweight, yet full coverage, is the Fenty Beauty Match Stix. It has great coverage but doesn't feel like you are wearing heavy makeup."
2. Set and prime. "Priming your face to prepare for makeup is always key to getting long wear. Always set your foundation and highlight with a translucent powder. When you're finished, always use setting spray. My faves are: Benefit Porefessional Primer, Too Faced Born This Way Translucent Powder, NYX Stay Matte Setting Spray, or Urban Decay All Nighter Setting Spray."
3. Try a bomb "no makeup" makeup look. "If you've gotten your summer tan poppin, embrace your natural glow with a 'no makeup' look. Just lightly fill in your brows, add some bronzer/highlight, a light lash, and some gloss. Throw on a hoop for a little razzle dazzle. My favorite highlighter right now is the Too Faced, "How Many F***s Do I GIve" paired with the iPanema Sunset Glow Body Oil that I use on my face and body."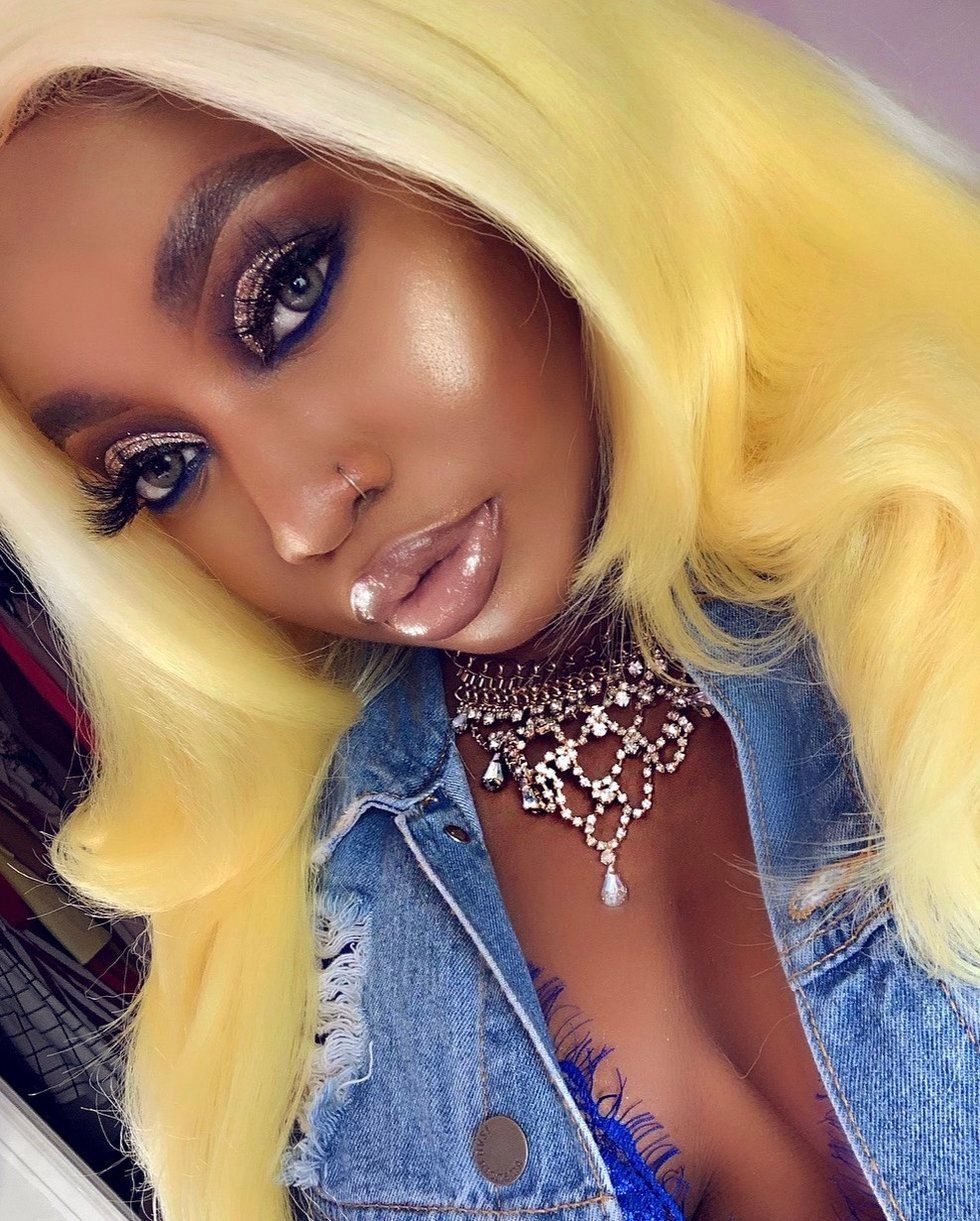 @rhema.mona
Rhema's Tips
1. Use primer or moisturizer that has SPF in it. "There is this misconception the world of melanin girls has and it's sunscreen isn't something that should be in our skincare arsenal, which couldn't be further from the truth. Currently I'm using the UrbanSkinRX Dermshield Ultra matte primer and pairing it with OLEHENRIKSEN Banana Bright primer/moisturizer."
2. Use a powder foundation instead of liquid foundation to get the effects of a full beat but lightweight and less likely to melt. "Tinted moisturizers, may also work but I prefer the coverage that powder foundations provide. Currently I'm using MAC Studio Fix Powder Foundation in NW43. Too Faced also just dropped a powder foundation line I recommend as well. If you want a tinted moisturizer I recommend NARS as the my go-to brand."
3. Blot before you start sweating. "Blotting papers are your friend. Going back in with powder or more product to cover up the sweat or accumulating oil, starts to just add more makeup to your skin to melt more. Blotting papers remove the oil/sweat and keep your face as is. Not removing or adding more product. Overall, the theory is less is more but you can make less look like a full beat without the work or the melt, by just switching up a few things in your routine."
Want more stories like this? Sign up for our newsletter here and check out the related reads below:
Jhene Aiko Puts Us On How To Avoid Makeup-Related Breakouts For Good
Rico Nasty On Shaving Her Eyebrows & Other Beauty Hacks That Will Electrify Your Routine
Winnie Harlow Gives Us The Details On How She Attained The Perfect Beat For Fashion Week
6 Releases To Add To Your Beauty Collection This Month
Featured image courtesy of Katiana/Instagram