As people, and especially black women, we navigate through very uniquely painful and isolating experiences on a daily basis. And as a result, we are told to get over it and let that ish go, but does anyone really tell us how?
---
The reality of getting over your baggage is that there is no way to truly get over it, instead, we have to sort through it. The process is not easy, and some of us go our whole lives avoiding the cleansing process. But I'm here to tell you, that doesn't have to be you. Channel your inner warrior and fight for your happiness!
Here are four ways that you can work towards clearing some of your blocked energy today.
1. Recognize that whatever pain you are holding onto is probably not your fault, but it is your responsibility to heal.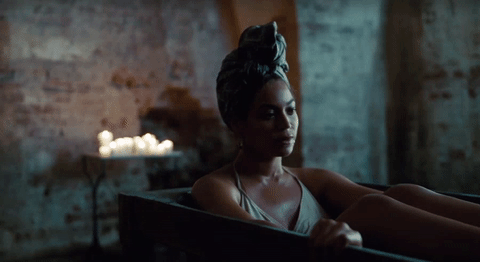 We all feel pain, and in the moment, we all make a very important decision: whether or not to take our pain out on others. The baggage that we lug around on a daily basis is often stemmed from feelings of being victimized, which are very real and valid feelings to have. Understand that whatever negative experiences you've had with others most likely stems from another person projecting their pain, shortcomings, and confusion onto you.
But if you are walking around in pain waiting on someone to fix you, you are wasting your time and doing yourself a disservice. Healing is hard work, and often we get so stuck in the stage of venting where we want to express our pain and disappointment, without realizing that we have the power to heal ourselves. You can go the gym, drink your water, and take your vitamins but if you don't deal with the ish going on in your heart and head, you're still going to be unhealthy. Do you work!
2. Learn how to accept apologies that you did not receive.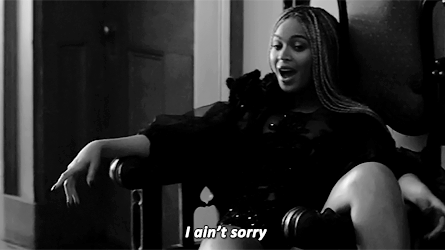 Often we hold on to past hurt simply because we did not get the apology that we yearn for. In our heads, we imagine that if a person just would say, "I'm sorry" and give you some type of explanation as to why things happen the way they did, we would be able to move on. Though that would be lovely, with that mindset, you are putting your happiness in another person's hands and that is giving away too much of your power.
Instead, shift your attention to validating yourself.
Apologize to yourself for holding onto negative energy, ask for forgiveness (internally) for any pain you may have caused yourself and others while you were in pain. Thank that past hurt for making you stronger and wiser than you were before and then say, "I love you." "I love you" is such a loaded statement that pertains to the love that you have for yourself and others. If you are holding onto any resentment or negative feeling towards another person, understand it is because deep down you have feelings of love for them and they may have disappointed you, but we all have moments when we fail to meet the expectations of the people we love. "I'm sorry, I forgive you, thank you, I love you" is an affirmation that will help you vibrate at a more positive frequency, have compassion for yourself and others, and move forward.
3. Purge those negative emotions into a creative outlet.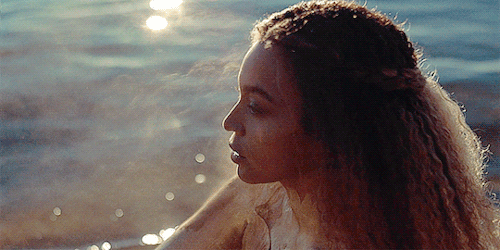 If writing your feelings down is cathartic for you, perhaps write a letter to your perceived source of pain and get it all out. Sing a song dedicated to it, choreograph a dance, create a spoken word piece, paint about it, it does not matter just make sure that it is a healthy outlet. Right now, we are in an epidemic of drug and alcohol abuse because we are trying to mask the pain with substances. We are in debt disguing our pain in the form of "living our best life" by buying material things that we cannot afford and taking trips to places we cannot be mentally present during because we are so preoccupied with the hurt deep inside.
We get degrees to prove to that ugly feeling of inadequacy inside "I am good enough." But until you run towards your pain, instead of away from it, will you not heal it. These outlets can be something you keep to yourself, or you share with others. You can write a letter, read it, cry, and burn it. Or you could share it with the person you want to address. It's up to you, just make sure whichever method you are using is coming from a place of empowerment and self-validation, instead of looking for a reaction to others.
4. Pull the curtains back and let the light of love heal your darkness.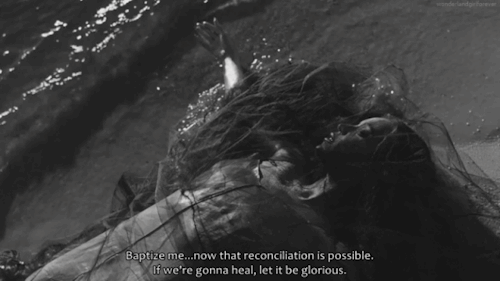 Shame grows in the dark and the moment you bring your struggles out into the light, they don't seem as big and bad as they did before. Speak your pain to someone that you know loves you and will try their best to understand (perhaps a friend or family member), and expose it to a person that has the tools to help you: a therapist. You will be pleasantly surprised how many of your loved ones are going through or have gone through similar painful events as you.
Allow the universe to show you that you are not alone.
Remember that you've already gotten through the some of the most hardest moments of your life and you are still here. Write your way through it, sing your way through it, dance your way through it, build your way through it, cry your way through it, paint your way through it, draw your way through it, love your way through it, smile your way through it - just make sure you are breathing your way through it, and you will get through it.
Featured image by Getty Images