---
We all have those moments. You have an interview, business lunch, or potential opportunity that requires a powerful outfit, but when you look at your closet, there's nothing to inspire you. No matter what combinations of power skirts and statement blouses you try, it still feels lacking. You need something bold, strong, and powerful; that's where a business suit comes in.
The suit has a colorful history for women, coming to full fruition doing the Suffragette movement in the 1910s and inspired by icons like Coco Chanel. As women moved through the world and wearing pants became decriminalized (you read that right), suits became the symbol of the trailblazer, the woman with a mission.
Styled with sneakers, over-the-top blouses, and all sorts of hues, and tints, the beauty of this trend lies in its versatility. The approachable nature of the silhouette lends itself in and out of the office. If the runways taught us one thing in 2019, it's that slouchy is the new skinny. Loose and relaxed suits appeared on a plethora of fall runways, including Oscar De La Renta, The Row, and Alexander Wang.
This year is all about bossing up and finding the journey meant for you. There are a few ways to achieve this look, all with the business suit in mind.

For powerful, choose monochromatic.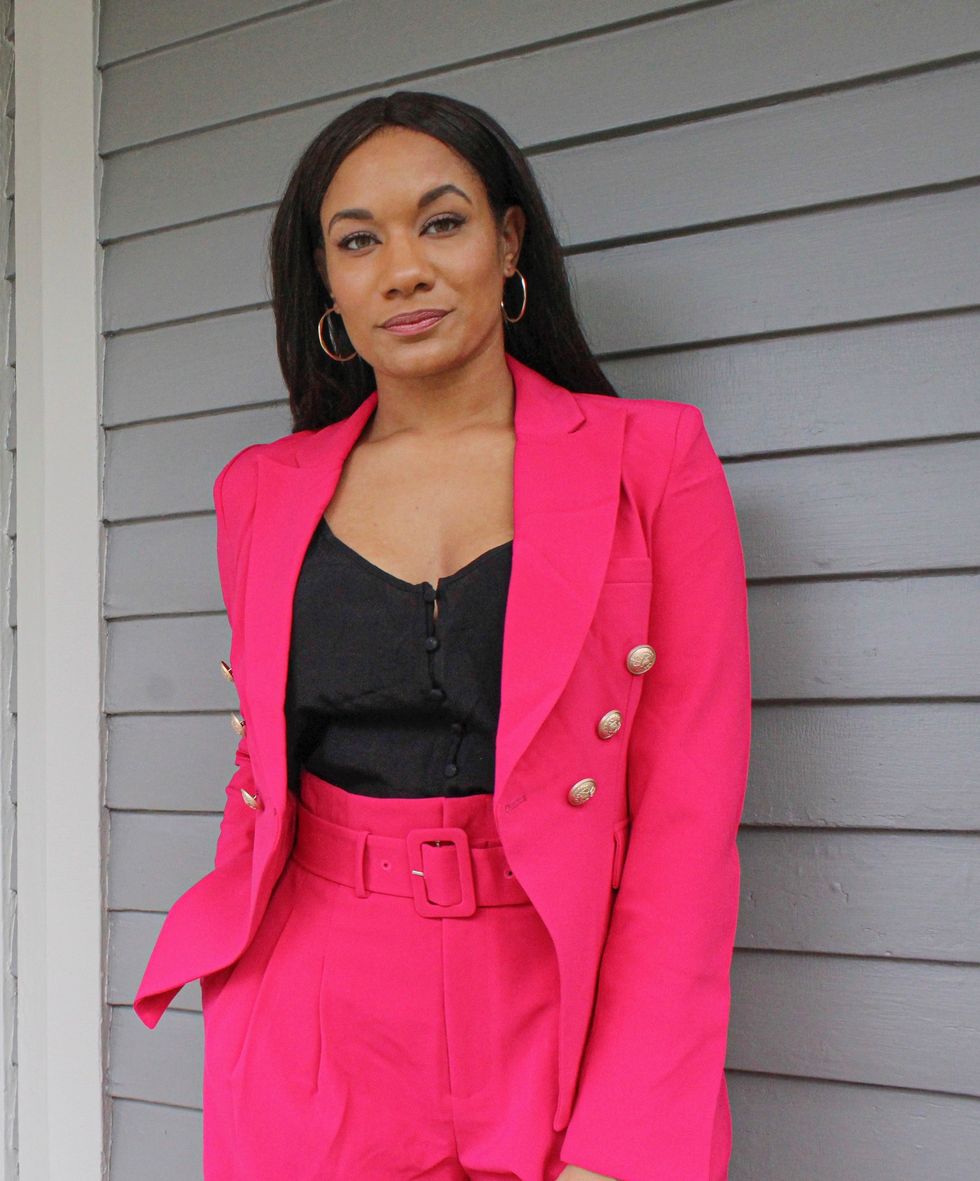 Writer Courtney Simpson
This denotes a sense of order and adds depth to your outfit. Monochromatic dressing means styling separate pieces in the small color but of various hues and textures. For suits, you want to stick to one color and accessorize with pieces of a different hue. A blouse, a pointy-toed shoe, one of those tiny bags; you can play with a lot.
For fun, choose patterns.
Patterns are the universal sign for a good time. Patterned or printed suits can add levity to any stuffy boardroom while maintaining the proper sense of professionalism. While it's not my style to invest in a suit quite so loud, for those who love personality in their clothing - this would be a perfect balance for any work situation.
For trendy, choose slouchy.
Slouchy is the new skinny. A more-fitted silhouette circulated around style circles last year; this is a welcome change for most (hi, me). 2020 is showing a more relaxed fit through the calf and ankle. You can see this on all your favorite street style icons, but it's worn the most by Rihnanna. She's built a bevy of looks from the relaxed suit pant, and you can too. This works perfectly with a closed-toe shoe and oversized blazer. You can also pair this down with crisp sneakers.
Did you know that xoNecole has a podcast? Subscribe on Apple Podcasts or Spotify to join us for weekly convos over cocktails (without the early morning hangover.)
Featured image by Tom Foltz