---
Picture it: You have reached the end of your job interview, and you think you nailed it.
You answered all of the questions confidently, and you had amazing answers for the two big ones: "Tell me about yourself" and "Why should we hire you?" Right before the interviewer ends the conversation and walks you out, they ask, "Do you have any questions for me?" Your response is, "No, I think we covered everything in our discussion. Thank you!" You leave, just knowing that you're going to get a callback. But you don't, and you're left to wonder why. The truth is, even though you may have initially wowed the interviewer, if you leave without asking them any questions, that can be your deal-breaker.
Asking questions at the end of your job interview can make the difference between scoring the job offer and receiving the automated "Thanks for your interest, but…" email.
Keep the Same Energy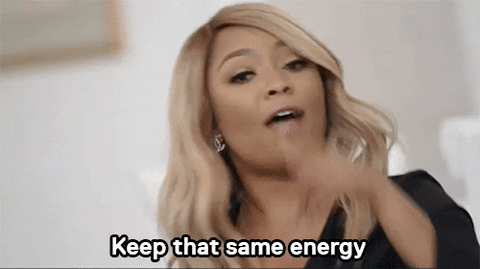 You may be asking why asking questions is important. Remember that an interview is essentially a professional first date. Two (or more) people come together to get to know each other, and they evaluate whether or not they are a fit for one another. If you go on a date, and you are the only one showing genuine interest, asking questions, showing that you've done your research, you may not be inclined to pursue the relationship any further. This is especially true if the person initially showed their curiosity about you before the date. The same applies for a job interview.
If you submitted a compelling application for a position at this company, and you've been selected for the interview, the company is expecting you to bring the same level of enthusiasm they saw on paper INTO the interview room. If the conversation ends up being one-sided, it indicates that you are not truly interested and you are not eager to learn more about them. It also gives the impression that you haven't taken the time to do more research to learn about them, reiterating the apparent lack of interest. At that point, they may no longer seek to bring you into the role as they are not only looking for skills, but also excitement about the opportunity.
Tailor the Interview Questions Accordingly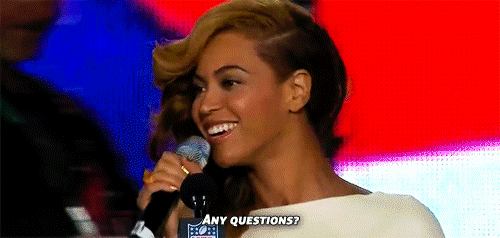 But I want to make sure that we're clear here: This does not mean you should just ask ANY questions of your interviewer. There are certain questions that should be addressed once you actually receive an offer, and then other questions that should wait until after you start the job. For example, the interview is not the place to ask detailed questions about the pay structure or the benefits package options. Those questions are best left until AFTER you have secured the position. The interview is where you can ask thoughtful questions about the role, the team, and the company. Back to our first date example: If the person is already asking about when you can move in together and when they can meet your parents and you haven't even decided to become a couple, it would be a huge turn-off, right? If the company has not yet agreed to offer you a job, and already you want a breakdown of what you can get out of them, it can rub them the wrong way.
However, if you need some ideas as to what kind of questions to ask, I have got you covered! You can check out another one of my other articles where I provide some of my favorite questions to ask in an interview. Below are a few more:

What are the skills/traits that your ideal candidate would have?
What are the most pressing/immediate tasks or projects to be addressed in this role?
What are some of the biggest challenges that someone in this position would face?
In your opinion, what sets XYZ Company apart from its competition in the marketplace?
Where do you see the company heading in the next five years?
What is the biggest change that you have seen at the company since you got hired?
It is imperative for you to deliver in the interview, providing outstanding answers to the interviewer's questions, and building rapport and highlighting your expertise. This is the reason advance preparation is critically important. But be sure to plan out your own questions to ask. This not only demonstrates your genuine excitement about the position, it also gives you one last shot to leave a memorable impression on your interviewer and give yourself an edge in the applicant pool!
Join our xoTribe, an exclusive community dedicated to YOU and your stories and all things xoNecole. Be a part of a growing community of women from all over the world who come together to uplift, inspire, and inform each other on all things related to the glow up. We drop xoNecole events and special opportunities into our Tribe first.
Featured image by Shutterstock

Article originally published on December 16, 2019.