---
So you've made it through the application process and scored the interview. Great! But now what? Are you ready for the interview?
When it comes to finding the job of your dreams, applying for the job is only half the journey. Think of the interview as your opportunity to solidify a company's decision of hiring you. The interview process is their version of saying "maybe", which isn't a "no", so it's important to maximize their interest in you. For those of you intent on securing the dream job bag, the key is in the preparation. And to help you get prepared, here are three key tips you'll need to rock the interview and get that offer!
1

.

Research, Research, RESEARCH!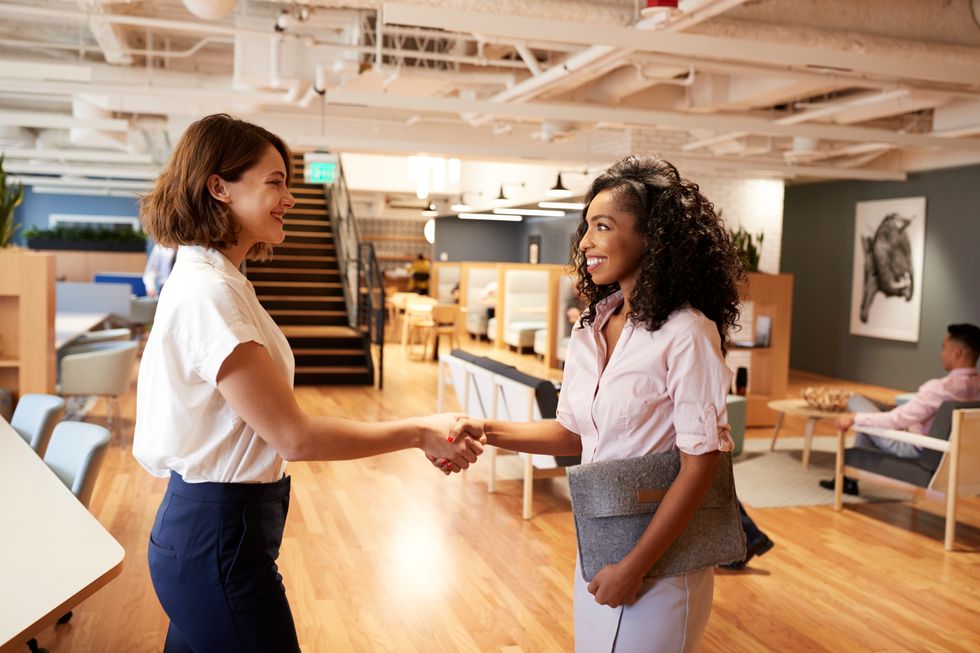 Getty Images
When you are preparing for an interview, the first major key to success is doing your homework. This doesn't mean just looking at the company website and the "About Us" section. Invest some real time into learning all that you can about the role itself, the company, and the overall industry. Read current news about the company in the press, talk to current and former employees, and gather insight from online forums and review platforms such as Glassdoor. Research industry trends and who the company's major competitors are.
If you are able to get the names of your interviewers in advance, read up on them as well! Take a look at their LinkedIn profiles to get a sense of not only their background and careers, but also any major initiatives they may currently be working on at the company.
Conducting this research will not only provide you with valuable information about the company's culture and values, i.e. "who" the company is, but also what their priorities are and what they look for in the candidates they hire. This helps you to anticipate some of the interview questions you may be asked and prepare confident answers.
In addition, as a segue to Tip #2, doing this research helps you to prepare thoughtful questions to ask your interviewer. It emphasizes that you've done your due diligence on the company and you have command of the industry subject matter.
2

.

Prepare To Ask The Right Questions
If you don't remember anything else that you read here, remember that you should never leave an interview without asking questions. EVER. Not asking questions shows a lack of preparation and interest. Not exactly the impression you want to leave on your interviewer, right?
But if you want to truly stand out from the other candidates and blow your interviewer away, you will need to ask insightful, thought-provoking questions that show you have done your research and have been diligent in learning about the company (and the interviewer). This means moving beyond the boring questions of "What's a typical day like?" or "What is the company culture?" Essentially, your questions should stimulate meaningful conversation with your interviewer.
Some good focus areas for your questions could be current changes at the company, competitive pressure and industry shifts, expectations for your role and your workgroup, and even the interviewer's career path. Here are a few of my favorite questions:
What does success look like in this role in the first 12-18 months? What are the first metrics you want to establish?
What excites you about the future of the company?
If I was to ask customers about the company, what do you think they would say?
I recently read about __________ in the news. How do you think that will impact the company's (growth/sales/expansion opportunities) in the short-term?
I saw that you have been here for __ years. What's the most important characteristic about the company that has kept your career here?
Each of these questions prompts the interviewer to think and deliver substantive answers vs. responding on autopilot.
3

.

Prepare To Communicate Your Value & Interest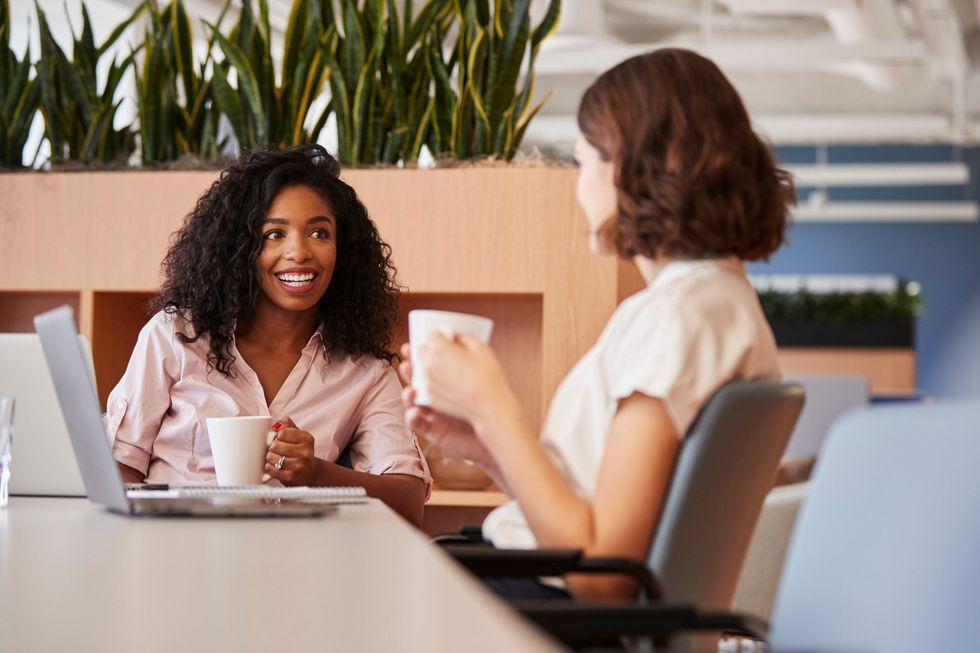 Getty Images
Not your typical interview tip, but probably one of the most important ones. The two most consequential questions that you will be asked in your interview are: 1) Why should we hire you? and 2) Why do you want to work here?
To clarify, you may not get asked those questions verbatim. But in most cases, your interviewers will find a way to ask those questions in one form or another. The reason is simple: They want to understand what you bring to the table and whether or not you truly want to work for them. So to be sure that you'll give rockstar answers to these questions, you will need to be prepared to communicate the value you deliver and the reason(s) this is your company and position of choice.
If you're wondering, "Well, how do I communicate my value?", this is honestly where you can "humble-brag" about your experience and major achievements. Applying for an Advertising Manager position? Highlight the fact that your last ad campaign increased sales by 25%. Looking to be a Finance Director? Discuss your cost optimization strategy that reduced operating expenses and improved profitability.
No matter the role you are going for, the key is to outline to the interviewer that you not only have the skills (because let's face it all the other candidates probably do too), but rather that you have translated those skills into meaningful contributions and RESULTS. This will help to set you apart from the other interviewees.
When it comes to communicating your interest in the company, you will want to have specific reasons. Vague answers such as "I am looking for a company that provides room for growth" or "I want to work for a diverse company" will not get you anywhere because they can apply to pretty much any other company in the market. The interviewer wants to know why you want to work THERE. So provide concrete, genuine examples based on your company research (there's that research again), and show how they align with your personal values and career goals.
Bonus:
Practice, and then practice even more!
You can prepare all you want, but if you don't practice, you may find yourself entering the interview room still lacking the confidence and poise you need. So take some time to rehearse the questions and answers. You can do it alone in the mirror or enlist the help of family and friends for mock interviews. The more you do something, the more natural it becomes. So the more you practice, the better your responses to the interview questions will flow. Practice will also help you to evaluate your posture and body language to ensure that your nonverbal cues are not off-putting or conveying the wrong message to the interviewer.
Preparing for an interview can feel time-consuming and potentially overwhelming. But remember that you're halfway there! They already like you, or else you wouldn't have gotten the interview. Just put these tips into action, and you'll be able to seal the deal and get the job offer!
For more information about Julia Rock, check out Rock Career Development or follow her on Instagram.
Want more stories like this? Sign up for our newsletter here and check out the related reads below:
21 Great Questions To Ask During A Job Interview
What To Ask A Potential Employer When Changing Careers
8 Tips To Update Your Résumé & Secure Your Dream Job
Originally published on July 1, 2019