---
"The space that stands between you and your dreams is called self-discipline."
It's a saying too many of us can relate to. Our minds are teeming with all these crazy big dreams that are so easy to dream. Yet, when it comes to actually putting in the work to turn them into reality, it's something that we fail to do. Including—no, mostly , me.
I often hear my circle describe me as a woman of ambition that manages to reach the top of every mountain that she decides to climb. Although I'd love for this painting of me to be real, I must admit that these are in fact misinterpreted facts. I did accomplish pretty big things, that's true. But you know, for all the dreams of mine that I managed to fulfill throughout my life, I couldn't tell you how many other perfectly planned and visualized ideas and projects I have allowed to die between the pages of my journals.
Why? Easy. The lack of self-discipline .
At the beginning, the motivation to start is 100 percent there, but as far as staying consistent and having enough patience to wait for real results to show? It's easy to get discouraged and switch my focus on a short-term goal that'll provide me with instant gratification instead. I know that I'm not the only one to feel this way. But one thing I know, sisters, is that we want to stop doing that. We want to stop giving up on our crazy ideas and desires and start pursuing them relentlessly so we can finally live a life of abundance.
Recently, I had the opportunity to have inspiring conversations with successful women of color who, to me, perfectly embody the principle of self-discipline and ask them about their learning process, what self-discipline means to them, and how they're implementing it in their lives.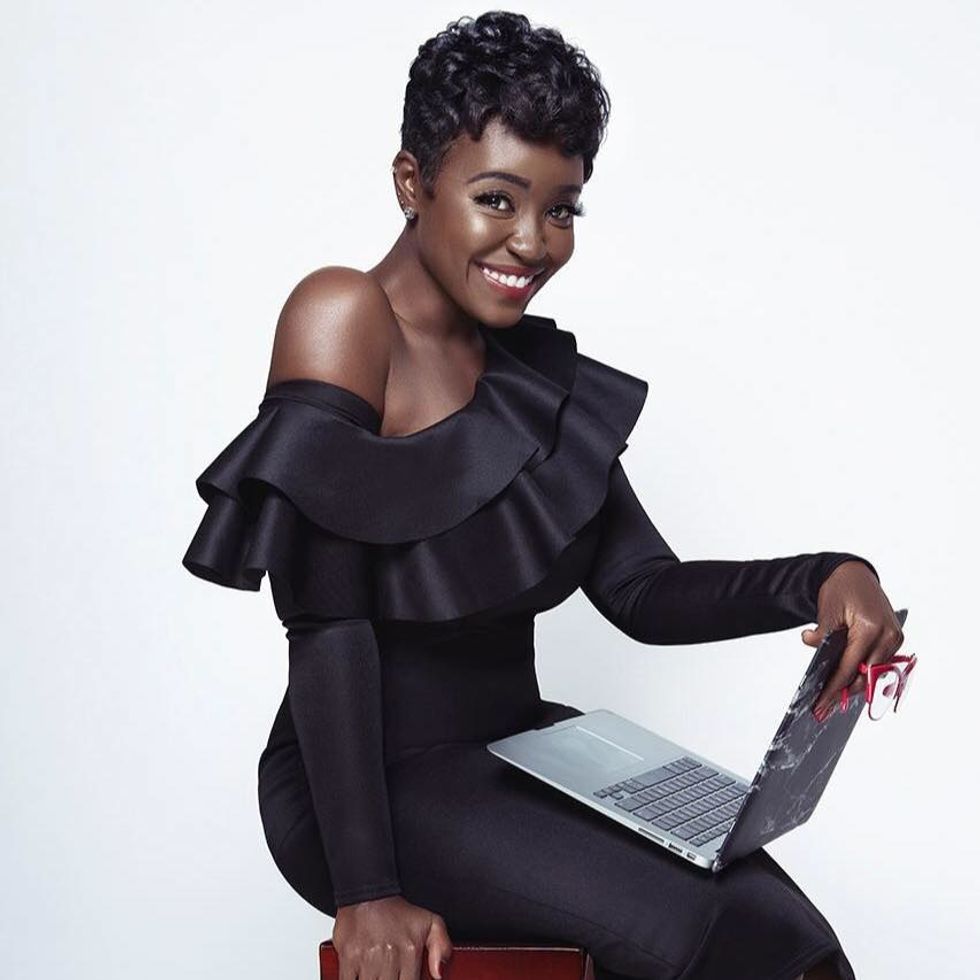 Courtesy of Ardre Orie
Founder of 13th & Joan | Ghostwriter
One thing I've learned throughout my journey through entrepreneurship is that if I don't rely on my calendar, it makes things scattered for me; my calendar is everything that my day can consist of. I believe I've come to the realization that my calendar was my most powerful ally after the third year of entrepreneurship.
I reached a point where I was just burnt out because I thought that I could replace my 9-5 within my first year of entrepreneurship—that was a very unrealistic goal.
But I was convinced that if I worked hard enough, I could make the same income in so little time. When that didn't happen, I blamed myself. I wasn't even close to it and I thought the reason why was because I didn't work hard enough. So, for the next two years, I worked around the clock and was putting in the hours.
Being in my third year of entrepreneurship now, I realize that it was unhealthy to have set myself such a goal for it made me feel unhappy. I had to face the fact that I was doing something wrong and this is when the process of me really analyzing how I'm spending my time started.
Now my rule is, during the time slots that I have parked out for specific activities, I do not allow myself to veer away from them. Even my family, friends and staff know that unless it's an emergency, they can't just pop up and call me in the middle of the day. I probably won't answer anyway because if I do, I'll want to pour into them and it means that the things I should be doing will be on pause.
To me, self-discipline really is the chemistry between your soul and your mind. In many instances, you may have an inkling of something that you want to do but self-discipline is when you have to dig down in your soul to actually make it happen. And once you operate in a space of self-discipline, you walk a little taller. You hold your head high, you have a different posture because you know what you're capable of.
To the question what does it require from me, I would say listening to my soul on a consistent basis. Listening to the things that make me happy.
Staying true to ourselves and remaining consistent in looking for the things that make us happy is important. Those are the gifts that will make room for us. I also do think that due diligence is mandatory. When you think of the things that you want to accomplish, it's necessary that you commit to them. You can't just be halfway putting in the work here and there—that is also where consistency comes in and plays a huge role.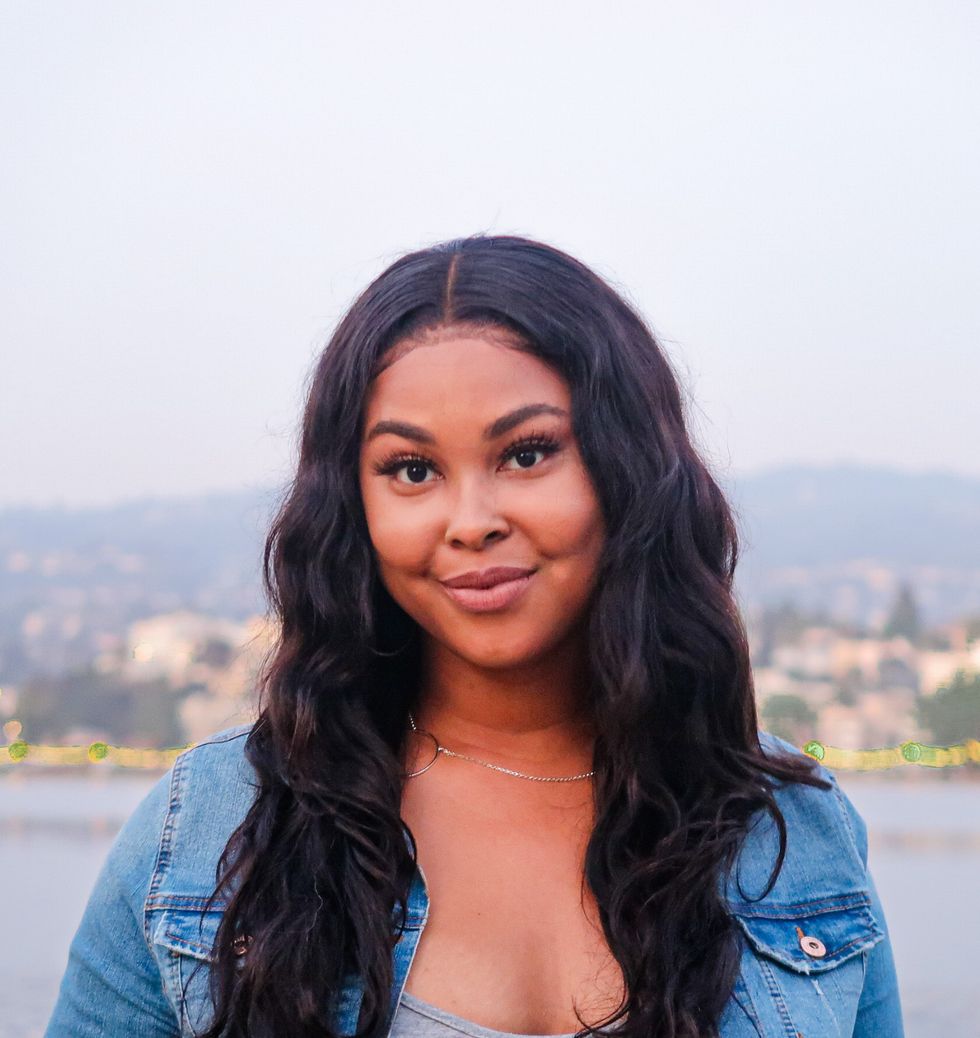 Courtesy of Imani Wade
Blogger | Author of Breaking up with the Bad Girl
I was raised by a single mom, parenting two daughters. She has three degrees and her own business. Seeing how hard my mom works has truly been impactful in my own life and I grew to understand and appreciate this trait of her personality.
My process to learning self-discipline involves three things: 1) Knowing what I want. I find it hard to be disciplined with anything if I didn't initially spend the time visualizing or understanding what my goal or desired outcome was in the first place. 2) Being my biggest fan. The hard reality of pursuing your goal is that you won't always have the support that you need. Luckily, I do have a strong core group of close friends who cheer me on. However, I don't always depend on them because I know how important it is to be my biggest fan. 3) Some serious self-awareness. Self-awareness is crucial. You have to know yourself and be willing to be real with yourself.
I am always quick to call myself out and then establish a new boundary with myself, for myself. If I had a lazy week, I have to be upfront about it. If my body and mind simply need a day to unplug, I honor that as well. Because I was once lazy, I also have to identify if it is rest or laziness approaching me. It gets easier differentiating the two over time, but ultimately you have to keep listening to your needs and be real with yourself.

Moment of transparency, it's still taking me time to adapt to this change of lifestyle but what keeps me motivated is to remember that nobody is going to do it for me. I often tell myself this when laziness tries to creep up around the corner. When writing my book Breaking up with the Bad Girl , I was able to hire an editor, but I had to muster up the self-discipline to write my book in the first place.
Even though some days I only get a quarter of the tasks on my list accomplished whereas I could've crossed off every one of them, I've learned to accept that when I'm patient and gracious with myself, it makes self-discipline more enjoyable.
Self-discipline has improved the quality of my life in many ways. One of those ways is my belief in myself. When my discipline allows me to accomplish a goal, it is proof that it can be done again for another goal. It has always enhanced the love I have for myself. I understand who I am to the core, and what I bring to the table . Moreover, as a believer, it's important to me to be self-disciplined for not only am I honoring myself, but I'm also honoring God; "Faith without works is dead" (James 2:14-26).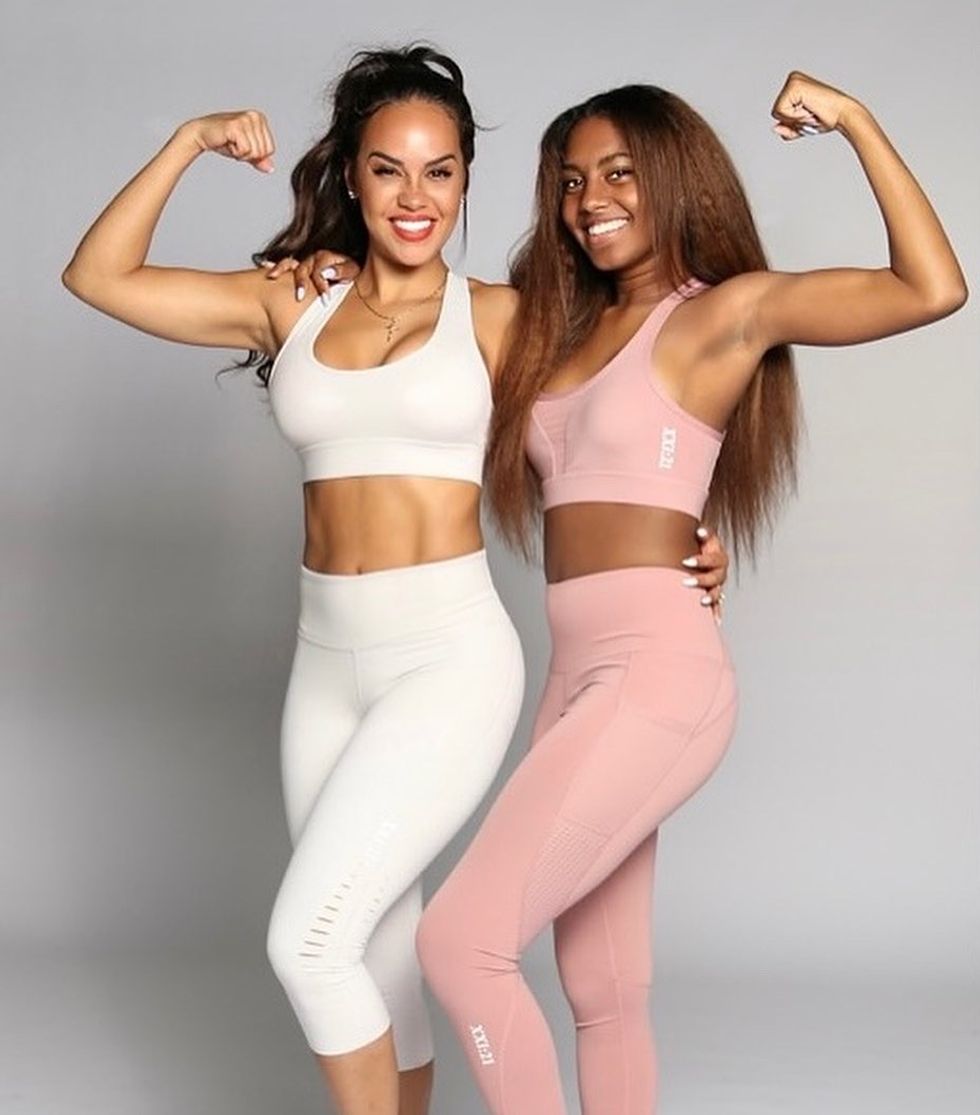 Courtesy of Leticia Marie Gardner (left) & lovely daughter (right)
Founder of Total Body 21
As a woman, wife, mother of two incredible girls, and fitness brand owner , I have a lot of things going on and there isn't a part of it all that doesn't require self-discipline. Especially when we only have 24 hours in a day. Whether it is loving my husband, looking after my daughters who are on two completely different schedules and demand two very different types of attention, working out, or managing my online boutique… it all requires focus and persistence from me.
I wouldn't be who I am today if I didn't have the willpower to be that woman.
The need to become more serious about my health and body didn't hit me before I gave birth to my youngest. I was in my early 30s and realized that everything really changes with age and gone were the days I could just eat anything. From there, it became mandatory for me to feed my body with healthy food and exercise consistently.
Now of course, I go through those days where I'm dragging; I just don't feel like it. I go through my seasons where I either just want to eat good or I don't care. I'm no different than any other girl, I go through it just like everyone else.
But although I may not be motivated all the time, the thing that keeps me going is my addiction to the results. I'm not addicted to the process, I'd rather stay home, eat fast food, and desserts every day. But the result is what I'm in love with. I love the way my body looks and feels when I treat it right.
To me, self-discipline comes from self-worth, self-love, and self-motivation. You may see women with nice bodies and deeply want yours to look similar. But if you're not willing to put in the necessary amount of work until you can actually see some results, then all you'll do is double-tap their pictures on Instagram.
It's really about mental strength, it all happens in your mind. Your body will not do what the mind doesn't tell it to do. You can be sitting comfortably on your couch and crave a snack, but if you do not command your body to get up and go get it, you're not going to eat it. You must have the willpower, you must set the goal—a realistic goal—and chase it. You must love yourself enough to treat your body like the vessel that it is which is special. We only get one body, so you must have the willpower to do what is necessary to take care of it.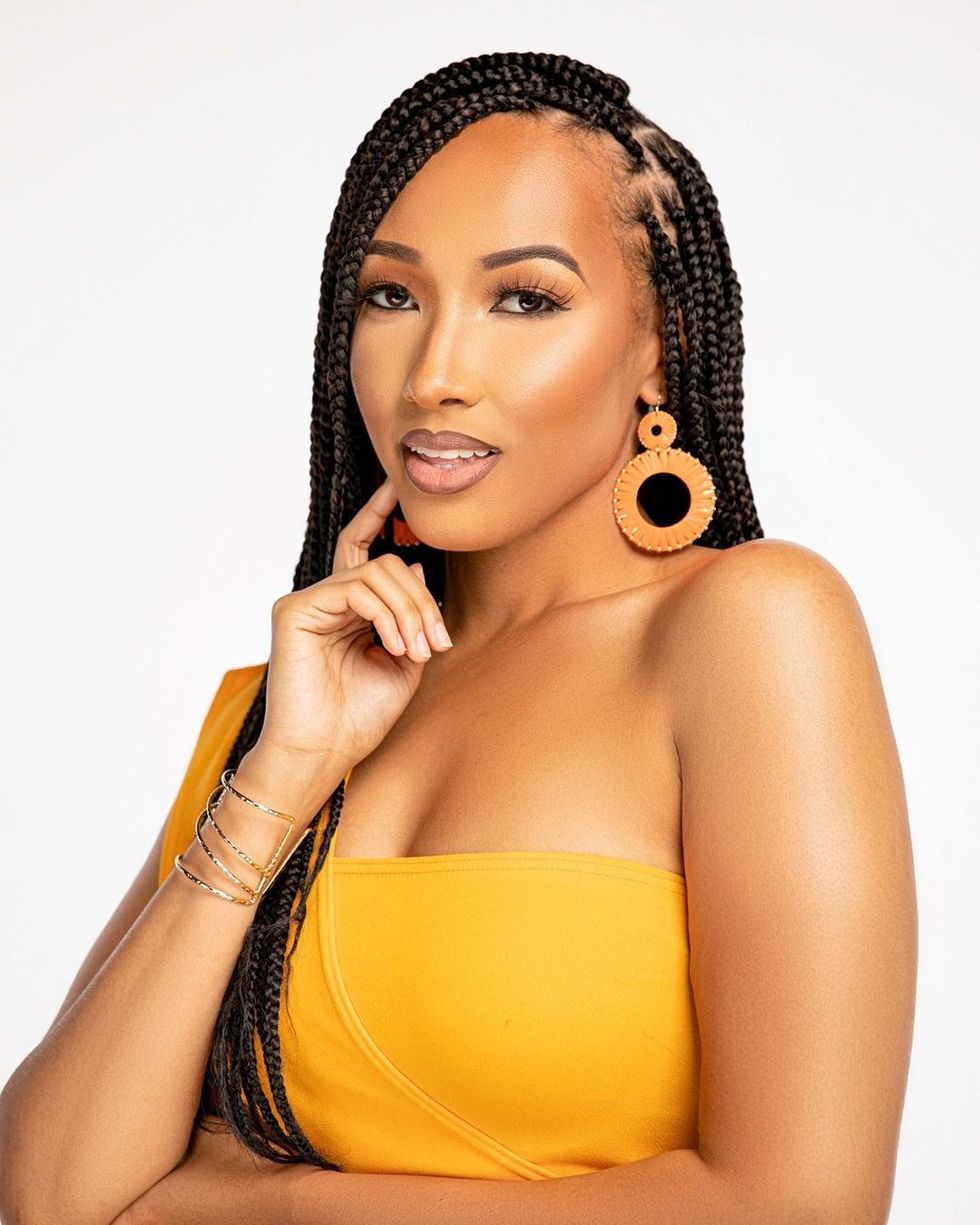 Courtesy of Danielle D. Hughes
Entrepreneur | Author of Always Make Your Bed
My process to learn self-discipline was an interesting one. I graduated high-school with a very low GPA (1.9 to be exact), I never had a routine, never had a bedtime or strict rules growing up in my household. When I got older, I knew that I wanted to change that. Once I became sick of my own BS, I started creating daily habits for myself. I started making my bed each day (hence the title of my book ) and I started to see my productivity increase substantially just by being consistent in that small task each day.
If anything, the lack of discipline of anyone around me only made me want to be further away from them. Once I made up my mind that I was going to change my lifestyle because I was destined for more, I began to lose a lot of people along the way. Unfortunately, as you become more in tune with your divine purpose, people who are no longer equally yoked will naturally fall off. I've learned to make peace with that and no longer try to hold on to something/someone that is no longer serving my highest good.
One of my favorite fall quotes says: "The trees are about to show us how lovely it is to let the dead things go." I try to live by that.
One thing that I'm working on this year is being more present with my loved ones. Surprisingly, that has required so much self-discipline because I'm used to always doing 10,000 things at once. Life has taught me that everything else is temporary but family is forever. Knowing that, it pushes me to be more intentional and disciplined during my quality time with the ones I love the most.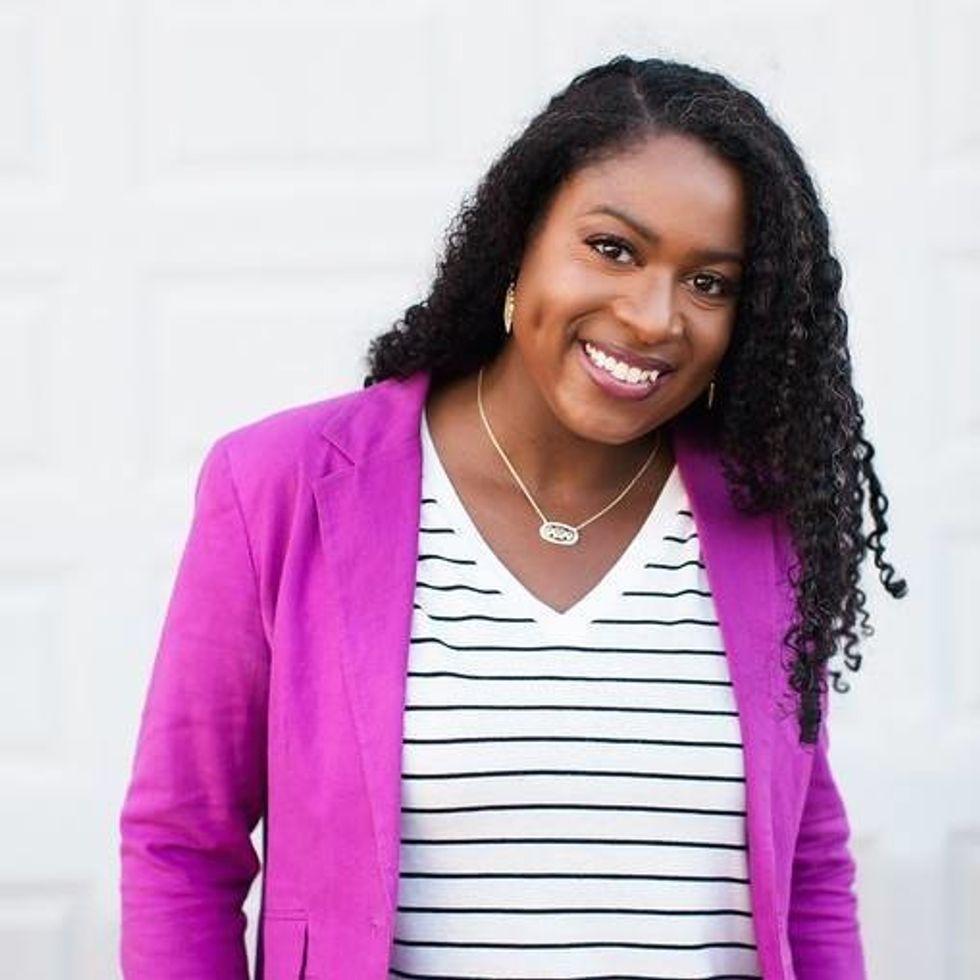 Courtesy of Javacia Harris Bowser
Former English Teacher | Writerpreneur
As a Black woman in America from a low-income family, I knew early in life that to achieve anything I'd have to work harder than everybody else and be more disciplined than everybody else. For me, self-discipline is about creating a plan and sticking to it which means that discipline requires a lot of planning.
Every Sunday I spend 30 minutes to an hour planning out my week. I make a list of all the things I want, need, and must do. Then (using my planner), I assign each item to a day of the week. Then, I look at Monday's to-do list and schedule when I will do each task. Monday night, I create Tuesday's schedule and so on... This hour-by-hour scheduling isn't for everyone, but it works well for me because I was a teacher for 10 years and thus lived my life in class periods.
Right now, every single part of my life requires self-discipline. I am currently battling breast cancer. The side effects of cancer treatments and the emotional and mental toll of a cancer diagnosis all make it very hard to feel motivated to do anything.
But thanks to my self-discipline—and God—and despite cancer plus the pandemic, 2020 has been one of my most successful years career-wise.
That said, even before the cancer diagnosis , self-discipline was essential for my career. I am what I like to call a full-time "writerpreneur". I'm a freelance writer and the founder of See Jane Write which is a website, membership community, and coaching service for women who write and blog. When you're your own boss, self-discipline is a prerequisite. Without it, I wouldn't meet deadlines for freelance writing assignments, let alone do what needs to be done to serve the community and grow my business.
To me, the main pillars of self-discipline are planning, purpose, and persistence.
You have to create a plan for what needs to be done to accomplish your goals. You have to know your purpose, know why you want to accomplish those goals in the first place, and stay focused on that. Most importantly, you have to be persistent. Persistence doesn't mean perfection. It's OK if you're killing it every day. Remember, rest is essential. Also, some days you're going to miss the mark. And that's OK.
Persistence is getting back in the game after a bad day.
Featured image courtesy of Ardre Orie

Savannah Taider
The most Gemini woman you'll ever meet. Communications & community enthusiast, I run a media platform centered around spirituality, and I'm always looking to connect with fellow creatives. Follow me on Instagram & Twitter @savannahtaider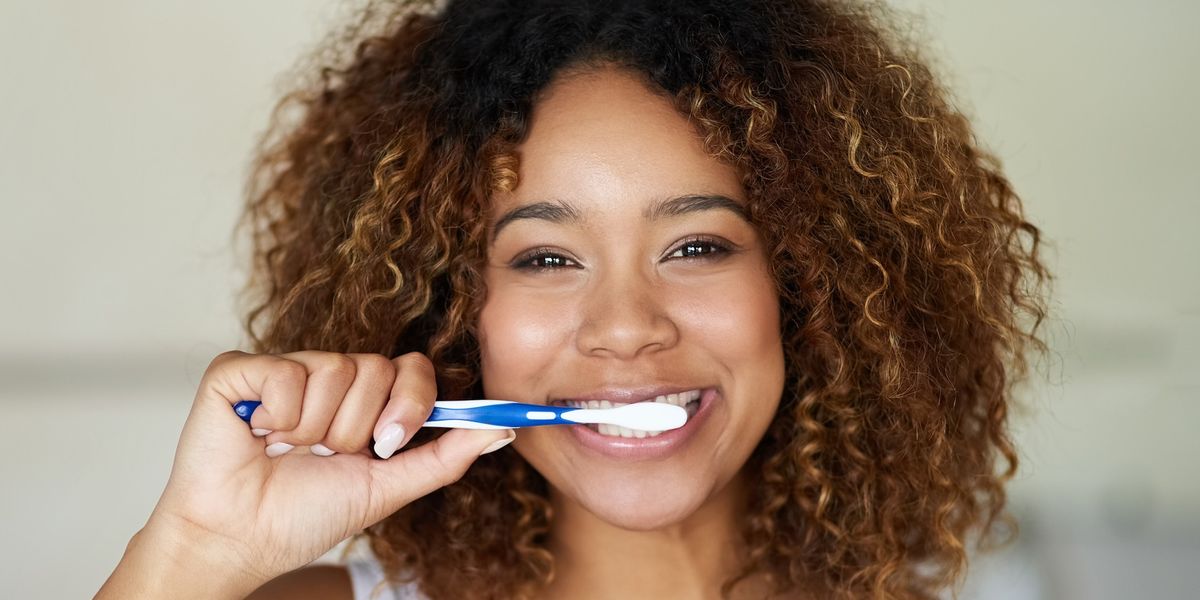 This article is in partnership with Sensodyne .
Our teeth are connected to so many things - our nutrition, our confidence, and our overall mood. We often take for granted how important healthy teeth are, until issues like tooth sensitivity or gum recession come to remind us. Like most things related to our bodies, prevention is the best medicine. Here are five things you can do immediately to improve your oral hygiene, prevent tooth sensitivity, and avoid dental issues down the road.
1) Go Easy On the Rough Brushing: Brushing your teeth is and always will be priority number one in the oral hygiene department. No surprises there! However, there is such a thing as applying too much pressure when brushing…and that can lead to problems over time. Use a toothbrush with soft bristles and brush in smooth, circular motions. It may seem counterintuitive, but a gentle approach to brushing is the most effective way to clean those pearly whites without wearing away enamel and exposing sensitive areas of the teeth.
2) Use A Desensitizing Toothpaste: As everyone knows, mouth pain can be highly uncomfortable; but tooth sensitivity is a whole different beast. Hot weather favorites like ice cream and popsicles have the ability to trigger tooth sensitivity, which might make you want to stay away from icy foods altogether. But as always, prevention is the best medicine here. Switching to a toothpaste like Sensodyne's Sensitivity & Gum toothpaste specifically designed for sensitive teeth will help build a protective layer over sensitive areas of the tooth. Over time, those sharp sensations that occur with extremely cold foods will subside, and you'll be back to treating yourself to your icy faves like this one!
3) Floss, Rinse, Brush. (And In That Order!): Have you ever heard the saying, "It's not what you do, but how you do it"? Well, the same thing applies to taking care of your teeth. Even if you are flossing and brushing religiously, you could be missing out on some of the benefits simply because you aren't doing so in the right order. Flossing is best to do before brushing because it removes food particles and plaque from places your toothbrush can't reach. After a proper flossing sesh, it is important to rinse out your mouth with water after. Finally, you can whip out your toothbrush and get to brushing. Though many of us commonly rinse with water after brushing to remove excess toothpaste, it may not be the best thing for our teeth . That's because fluoride, the active ingredient in toothpaste that protects your enamel, works best when it gets to sit on the teeth and continue working its magic. Rinsing with water after brushing doesn't let the toothpaste go to work like it really can. Changing up your order may take some getting used to, but over time, you'll see the difference.
4) Stay Hydrated: Upping your water supply is a no-fail way to level up your health overall, and your teeth are no exception to this rule. Drinking water not only helps maintain a healthy pH balance in your mouth, but it also washes away residue and acids that can cause enamel erosion. It also helps you steer clear of dry mouth, which is a gateway to bad breath. And who needs that?
5) Show Your Gums Some Love: When it comes to improving your smile, you may be laser-focused on getting your teeth whiter, straighter, and overall healthier. Rightfully so, as these are all attributes of a megawatt smile; but you certainly don't want to leave gum health out of the equation. If you neglect your gums, you'll start to notice the effects of plaque buildup, which can irritate the gums and cause gingivitis , the earliest stage of gum disease. Seeing blood while brushing and flossing is a tell-tale sign that your gums are suffering. You may also experience gum recession — a condition where the gum tissue surrounding your teeth pulls back, exposing more of your tooth. Brushing at least twice a day with a gum-protecting toothpaste like Sensodyne Sensitivity and Gum, coupled with regular dentist visits, will keep your gums shining as bright as those pearly whites.

Canadian actress Taylor Russell has quickly become an indie darling since racking up acting credits in projects like the controversial 2022 film Bones and All . There, she landed one of her first major film roles, starring alongside Dune actor Timothée Chalamet. But it's her love life off-screen that has been getting her major buzz this past summer. The 29-year-old is reportedly dating "As It Was" singer, Harry Styles . Taylor and Harry were first seen holding hands while out and about in London, and the PDA has gotten more heated with every glimpse of the rumoured couple.
---
Aside from who she is seeing romantically, Taylor was most recently spotted turning heads during Paris Fashion Week , where she was making a pantless statement. She donned a striking oversized " tin coat " over her shoulders while attending the Loewe Spring 2024 show this past Friday.
@voguemagazine

Bonjour, #TaylorRussell! The actor stepped out in style, with her own spin on the pants-free trend for #Loewe's spring 2024 show during #ParisFashionWeek. #TikTokFashion
Taylor's tendency to dabble in the experimental when it comes to fashion and stylistic expression captivates all who have witnessed her impeccably styled red carpet looks.
When she's not slaying red carpets, she is taking her acting chops to the stage. Taylor is currently starring as Connie in the stage play The Effect at the National's Lyttelton Theatre in London.
Who Is Taylor Russell?
Since deciding to take acting seriously post-high school, Taylor has landed a few supporting roles that would eventually lead to her breakout performance in the Netflix sci-fi series Lost in Space . After that success came a role alongside Kelvin Harrison Jr. in the movie Waves . Of course, those early career wins eventually paved the way for Bones and All, which really helped put her on the map.
Aside from red carpet fashion, being Harry Styles' new bae, and acting, what else is there to know about one of Hollywood's hottest new stars? Keep reading for 10 things to know about Taylor Russell.
1

.

Taylor Russell didn't grow up wealthy and recalls being on welfare at a time.
"I didn't grow up in a wealthy family. My parents struggled; we were on welfare. Things changed a lot, so there was always an opportunity for reinvention, to create something new." - via ELLE , November 2019
2

.

Taylor was born in Vancouver and moved 16 times before her 18th birthday.
@dazed

Someone please advise ⚠️ Taylor Russell at the @LOEWE SS24 show #DazedFashionTV #TikTokFashion #TaylorRussell #Loewe #SS24 #PFW #ParisFashionWeek
Perhaps her acting ambitions are in her blood because Taylor takes after her father, who was also an actor for a living. Taylor Russell was born July 18, 1994, in Vancouver, Canada, but would move a whopping 16 times before she turned 18, a demand in the pursuit of her father's acting career and what would unintentionally set the tone for her adaptability.
In a 2022 interview with Dazed , she described her mother as an artist as well, though she doesn't rep the title as readily as Taylor or her father does. She also noted her family's inherent bohemian outlook on life. She shared, "I think it's just part of their souls in some way. And it manifests in me, too."
3

.

Before acting, there was ballet. Taylor Russell did ballet her whole life.
For Taylor, although acting would become her eventual love affair, her longest love came in the form of ballet. In a 2019 interview with Coveteur , she spoke about how her love for ballet would eventually lead to her love for acting:
"I did ballet my whole life, I love dancing. I wake up every morning and dance for 15 minutes, and it's the only way I can get out of bed. I wanted to act when I was younger, but both of my parents worked full-time and couldn't really be there for me on set. So they were like, 'If you want to act, you have to wait until you're old enough to do it on your own.' After high school, I took an acting class and just knew that's what I wanted to pursue. In many ways, I'm built for it, because I don't really expect life to be a steady stream. I moved 16 times when I was a kid."
4

.

Taylor Russell on what she'd be doing if it wasn't acting:
"Hands down, I would be a kindergarten teacher. There's nothing else I'd rather do. I love kids." - Coveteur, 2019
5

.

Taylor Russell has a lightning bolt tattoo that is a replica of her hero Patti Smith's tattoo.
In her 2019 interview with ELLE , she admitted the punk singer and poet was "one of my heroes" and even has the same thin lightning bolt as Patti Smith but on her left wrist. A lightning bolt that cements the affinity she has for one of her idols. She also revealed that Patti's Just Kids is one of her favorite books, and she's read it at least 10 times.
In the Winter 2022 issues of Dazed , she spoke about her love for Patti's poetry again, "Her words are so deeply ingrained in the map of my body." She added, "I discovered her writing when I first moved here [to New York], and I felt akin to her in so many different ways, ways that have revealed themselves to me more with time and reflection."
"There's a line I'll never forget, and I think it captures how I really feel: 'No one expected me. Everything awaited me.'"
6

.

Taylor Russell on her insecurity and not wanting to be too fragile:
"I'm looking forward to the day that I'm 60, when I can have some real gusto behind the things that I'm saying. I'm working with actors right now who are a lot older than me, and everything they say is so meaningful. Because they've said it in a whole host of ways in their real lives already, one thousand times over.
"And my insecurity is always that I don't have enough soul behind me for the words to really hit. I just want to keep gathering that, and the only way to do it is by being around people who keep shit real. You have to keep it real, because if you rely on things that will fade, everything's going to shatter really quickly. And I never want to be that fragile." - via Dazed , 2022
7

.

Taylor on her dream actors and directors she wants to work with:
"I love Paul Thomas Anderson. I love Mélanie Laurent so much. Marion Cotillard. I love Léa Seydoux, all the French actresses. My favorite director is Maïwenn. She did a movie called My King with Vincent Cassel. It's like the French Blue Valentine . It's one of the best films ever." - Coveteur, 2019
8

.

Taylor on feeling shame when she was her most 'unlovable' and 'ungraceful':
"We are so ungraceful as human beings. At my most unlovable and ungraceful, I've felt so much shame. What would be so great in those times is to have someone embrace you. That's when you need it the most." - via ELLE , November 2019
9

.

Taylor Russell on her views on love amid rumors of a relationship with Harry Styles:
@daydream_delusion

It's not the same as it was. #harrystyles #taylorrussell #harrystylesvids #loveontour #couple #london #love #larrystylinson #onedirection #fyp #foryou #foryoupage
"I mean, love, a lot of the time, feels like a drug, you feel so insane. Being with the person all the time, you'd do anything for them. You're like, 'I wanna have all of this stuff with you and I wanna do everything with you.' That feels like, especially when you're not in love all the time… I have my distinct loves of my life and so I can remember the feelings of them pretty specifically and intensely. When I think about them, and being in love, it definitely feels like a drug. But honestly, I didn't experiment with drugs much when I was a teenager and in my twenties." - via The Face , August 2023
10

.

Taylor isn't big on 'volunteering' her feelings and she thinks 'it's weird.'
"I'm never going to be volunteering all of my feelings. I'm somebody who, annoyingly, complicatedly, needs things to be asked and pulled from me to talk about it. But even then I'm like, 'I'm sorry, is this too much? Is this too much?' So I need a partner who is going to do that or else it's never going to work," she expressed her reluctance to vulnerability with The Face .
"It's weird," she added. "It's like that thing when you feel vulnerable or on display for saying something, or talking too much or whatever. Saying something about yourself and then feeling like, 'Oh no, I shouldn't be talking about myself. I should be asking about you, because that's the thing I should be doing and it's not that interesting. We don't need to talk about me, don't worry. I'll handle it.'"
Let's make things inbox official! Sign up for the xoNecole newsletter for daily love, wellness, career, and exclusive content delivered straight to your inbox.
Featured image by David M. Benett/Jed Cullen/Dave Benett/Getty Images