Jaz Taihreen
is a mother, writer, yogi, Scorpio and has good hair but is NOT Becky by any means. By day, she pushes paper, but by night, she unleashes her superpower: using her words.
I'm not a religious person. I love God but am more spiritual than religious. I haven't been to church in years. I don't know when or if I'll go again, but healing has always been important to me because I have been through some things…sometimes all at once.
Coming into 2019 alone, I battled a bankruptcy, a divorce, and then lost my mother two weeks in. It was unexpected.
Even though she had stage-4 small c cell cancer, all tests had confirmed the mass in her body had shrunken and was almost undetectable. They failed to do a scan of her brain, where the cancer had decided to go straight to and move in. At 3 a.m. on a Friday morning, the police came to my door and said they'd found my mother wandering, lost and unable to find her way home. Together, we begged her to go to the hospital even though she dismissed it otherwise. Finally, she went. She would never come home.

The next couple of weeks were spent handling her affairs, cleaning out her house, etc. But there was no time to take for myself and I proceeded to go back to work, since everyone suggested it would keep my mind off things.
Spoiler alert: It didn't.
By chance, I found a Facebook page called Remember Reiki, which aimed to heal individuals of trauma stored in the body that caused other issues – aches and pains, depression, and anxiety, etc. I filled out an online form and got a call back from Sarah, the Reiki healer, and set up an appointment for the upcoming Sunday.
The last Reiki healing I had took place in 2015 while on a yoga retreat. In that session, we worked through emotions that stemmed from the death of my son. When she put her hand on me to heal me, I cried. It was like a spiritual pimple she was popping. After that, I could talk about my son without crying – which had been impossible for years.
I want to pause right here because, in order to explain the importance of this, I need to at least give you some sort of understanding as to what Reiki is, if you are not already aware.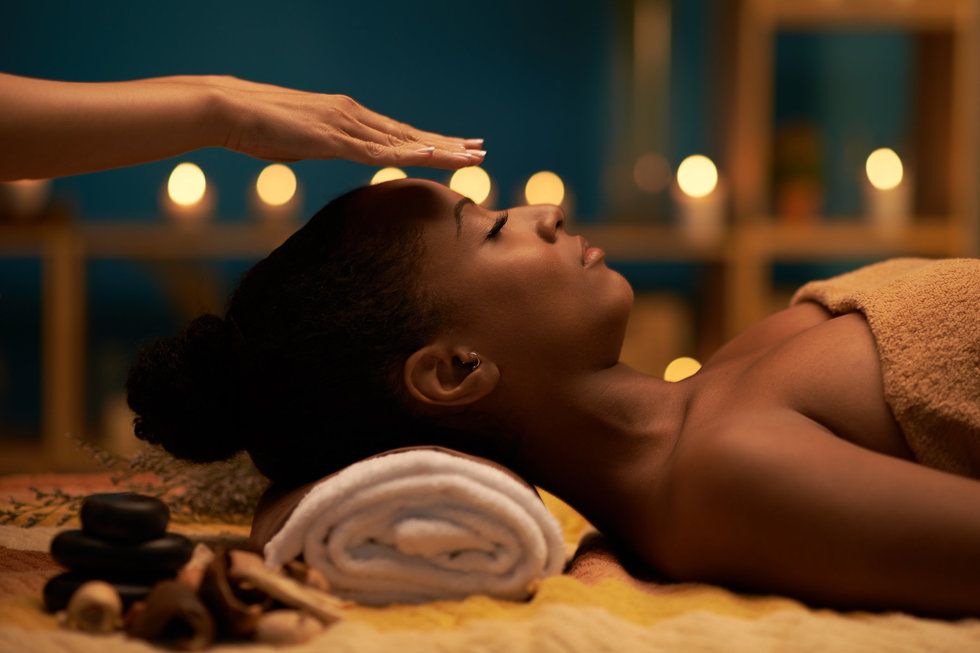 Getty Images
Reiki is a form of spiritual healing. It is a Japanese technique administered by the "laying of hands" to increase and engage the life force energy that flows through us. The idea being, if your life force is low, you are likely to have effects including stress, depression, sickness, etc, which can also manifest itself into physical pain in your body as well. The idea is to heal your spirit through a transfer of energy, or, as En Vogue said, free your mind and the rest will follow.

So off I went, on a rainy Sunday to a little office building in Scottsdale, Arizona, where a Himalayan salt lamp lit room is set up with a massage table made up like a bed and instructions to get comfortable and lay on my stomach on the table, under the blanket. My healer Sarah and I were off to a good start, so I did as instructed.
Every Reiki healer is different in terms of what services/practices they offer. At this particular place, the reiki sessions range from 60-90 minutes and include the following:
Traditional Reiki: As described above
Crystal Healing
Hot Stone treatment
Chakra balancing
Breath work
Aromatherapy
Lymphatic Massage
She explained to me that the session, essentially, would be a huge realigning and unblocking of my chakras, where aromatherapy and breathing techniques would be intertwined with the Reiki treatment and other treatments listed above to help release and heal trauma and anxiety from my body. She knew my mother had recently passed away and that I'd been through a lot at one time recently, and was confident this would be of great help to me.
As the treatment started, she began with my lower back, legs, and feet, all related to the root chakra, which is supposed to be what grounds you. If you do not have a strong root, then how can you stand? My mind immediately went to my mother, who had undoubtedly been the root of my life and kept me upright through the many times I'd stumble through this life and the tears came to my eyes almost immediately. As she rubbed my feet and legs, the tears continued to flow, and at the same time, I felt the actual tightness there begin to relax.
You have to understand, I don't like to cry. At all. But there I was, on this table, breathing and crying.

A chakra is assigned to each segment of our body, going up the spine, through the heart and throat, to the third eye and the crown of the head. A blockage of a specific chakra can cause certain negative effects, such as physical pain or negative characteristics. A closed throat chakra, for example, can cause neck pain and corresponds with an inability to speak your truth out of fear.
As she incorporated different treatments and instructed me on the different chakras, feelings, meditations, and breathing techniques, my mind continued to settle on my mother. The pain of her death was the most prevalent, moving through my body trying to escape the healing as it moved up, eventually, to the crown of my head.
At that point, I had a literal headache at the top of my head, in my crown chakra. Sarah explained how this chakra affected what we saw/how we interpreted things/our connection to the universe. I asked her if that would affect what I'd see about my mother, and she said "yes." I had replayed my mother's last moments over and over in my mind and in that moment I shut my eyes and began to sob. Not cry. SOB. I'd cried when she died but even now it was different. There was no attempt to hide the sheer pain and as I let go, I felt myself finally release what I didn't even realize I had been holding in for the days since her passing and the months of her illness.
Now, on the surface, I realize that one, this is probably tripping some of you out and two, even if it's not tripping you out, you have absolutely no idea what kind of space age foolishness I am talking about. Which is fine, I get it. But this isn't so much about the type of healing as much as it is about the need for it.
We have all heard that stress can kill us. We have all seen suicides on the rise. We don't realize how much pain and trauma we hold on to and what damage that can do.

I felt the pain move through my body to escape the healing that was going on. It wasn't just an emotion or feeling, it (the pain/trauma) was a living, breathing thing inside of me and who knows what that could manifest into? We are in the midst of a world of self-help books and lists of 247 ways to love yourself, but we don't realize that all of the books in the world won't matter if you don't take the actual time to do the work.
Maybe reiki isn't for you – and that's absolutely fine. But if you know you are holding on to that which isn't serving you, you need to find a way to let it go because if it doesn't serve you, it will soon eat you up.
I have already decided I will do another session soon, there's still a lot I have to process. And based on what I felt yesterday…I think my mother approves.
xoNecole is always looking for new voices and empowering stories to add to our platform. If you have an interesting story or personal essay that you'd love to share, we'd love to hear from you. Contact us at submissions@xonecole.com.
Featured image by Getty Images.
Originally published on March 7, 2019
On Thanksgiving Day in 2006, my son died. He was exactly 5 weeks and 6 days old.
For so long, I have lived with the feelings of shame and guilt that accompanies the death of a child. He died of SIDS, but I should have been there. I should have done something, even if there was nothing that I could have done.
On a day where I should be thankful for family, I mourned the incompleteness of mine.
Back then, I wasn't filled with gratitude, I was filled with sorrow. Even with the two daughters I would be blessed with afterwards, on those days, it was hardest to find a reason to celebrate the day that symbolized the worst day of my life.
The idea of moving forward with my life made me feel that I was somehow moving forward without my son. The guilt that attached itself to my heart is something that is hard to put into words. Although I know where he has been this whole time (in a grave in Richmond, Virginia) while I'm in Arizona, from a spiritual and emotional level, I still feel as raw as I did the day he died. The first Thanksgiving I didn't have turkey. There was nothing but 24 hours straight of crying. The idea that I was a childless mother and the emptiness that accompanied it weighed so heavy on me. All of these things I still feel, 13 years later, as if they happened yesterday.
For years, I'd treat Thanksgiving as a day off but wouldn't do anything. I'd volunteer to work. And if that wasn't an option, I'd just stay home. I wouldn't accept invitations to go to gatherings – I wouldn't leave the house at all. There were years I was basically forced to go somewhere and I'd oblige, begrudgingly, but would make a point not to enjoy myself in any way.
I felt, to celebrate in any way would be a betrayal of his memory.
How could I be happy when my only son wasn't here with me anymore? And, on the day that he left? The shame I felt was quick to anchor me to a place of darkness where light couldn't reach me. The depression would settle in like a storm and I'd inevitably break down.
Every year, friends and family would remember my pain before sitting down to eat their dinners. Some would commemorate him by would commenting on my annual tribute to him online while others would make their own. Everyone remembered the cocoa skinned baby with almond eyes and a wide smile even as young as he was. And we all wished we could have watched him grow up, an answered prayer, a dream come true…instead of a dream shattered.
It has taken me years to get to this point - where I could really feel the gratitude for this season and for this day.
Now, I can actually say I'm looking forward to spending time with my friends and family on this day. Maybe because it'll be the first Thanksgiving since this happened where my mother, who has stage 4 cancer, will be present. Maybe because this is coming up on the first year since my marriage to his father, which became exponentially worse when our son died, ended. Maybe because this is my 35th year around the sun and God has just given me the strength and wisdom to look beyond my pain and see my blessings.
The path to gratitude started with…I'm here.
Everyday is another opportunity for me to live for my son and my daughters. I believe that the pain of losing him is the fuel for the fire that I needed to be the woman I was meant to be. For them. For myself. For this world.
It is undeniable that I will feel this for the rest of my life – a hole in my heart where he resides. It is also undeniable that every year I sit down to pray and eat, I will have him on my heart and mind, wishing he was there to pass me the macaroni and cheese, or give me a hug and tell me he loves me. But I am filled with gratitude today for the time I had with him.
I am filled with gratitude for the girls I was blessed with. I am grateful for this life, in all its pain and glories, and I am here to tell my story for others who cannot.
Gratitude is not instant or easy but once it's there, that is where it will be.
xoNecole is always looking for new voices and empowering stories to add to our platform. If you have an interesting story or personal essay that you'd love to share, we'd love to hear from you. Contact us at submissons@xonecole.com.
Originally published November 22, 2018
Our forever FLOTUS recently published her memoir Becoming, following her from her childhood through the eight years she and our forever POTUS graced the White House.
Since its release, Becoming has managed to sell over a million copies in its first week and has broken the record for the longest #1 best-seller on Amazon since Fifty Shades of Grey. I just finished it and, baby, let me tell you, it was a game-changer for me. With my one-hour commute, I listened to it on Audible – she reads it herself and that only adds to the magic.
At 34, I have lived an entire life already, and not the life that I wanted to live. As it turns out, Michelle Obama could not only relate, but has been there herself.
Her courage in sharing her deepest fears and experiences makes the already down-to-earth woman even more personable and relatable. You feel more like you're listening to the story of a friend instead of one of the most powerful women in the United States. While she is aware of the gravity of her responsibility, she insists on remaining the Michelle Robinson she was growing up on the southside of Chicago, even as she slowly became the Michelle Obama that we all know and love.

I don't intend on doing a full report on the book, but wanted to share my takeaways, in the hopes that, if you haven't read the book, you now go get it in whatever version works for you, and you can perhaps feel motivated and inspired for the same reasons I do.
It is Beautifully Written.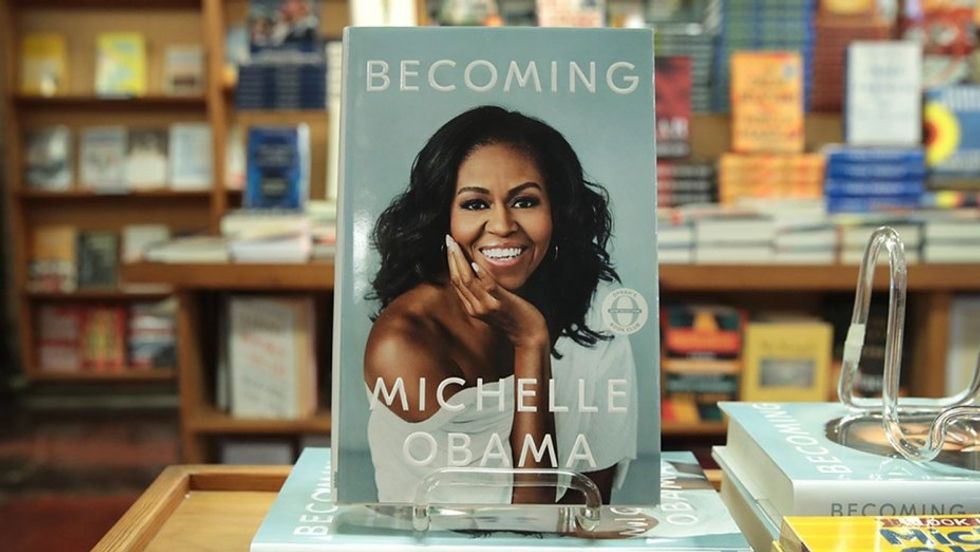 Getty Images
I don't remember reading a memoir at any point in my life that has been written in the style of Becoming. In fact, I have avoided many biographies for that very reason. But at times, this book is almost poetic in its delivery with descriptions so vivid, I sometimes felt that I was there at that time in history with her. This adds to the beauty of the work itself – as Michelle describes striving for excellence, her work is written in such a way that you have no choice but to elevate to her level and not the other way around. You will feel like a better person for reading this book.
She Understands the Power of the Tribe.
While we know it takes a village to raise a child, we also know that it takes a tribe to raise and support a woman. Over the course of the book, several times she invokes the names of her soul sisters, identifying women from her lifetime who have been a part of her tribe. From women who were working mothers like her who needed support during her time with Barack before he even went into politics, to women she became close to on the campaign trail and while in the White House. She truly celebrates and honors those women and drops life lessons about how vital a tribe is to the psyche and soul of a woman, supporting and loving each other and cheering each other on. To have that validated by Michelle truly makes this point hit home.
She Upholds Family First.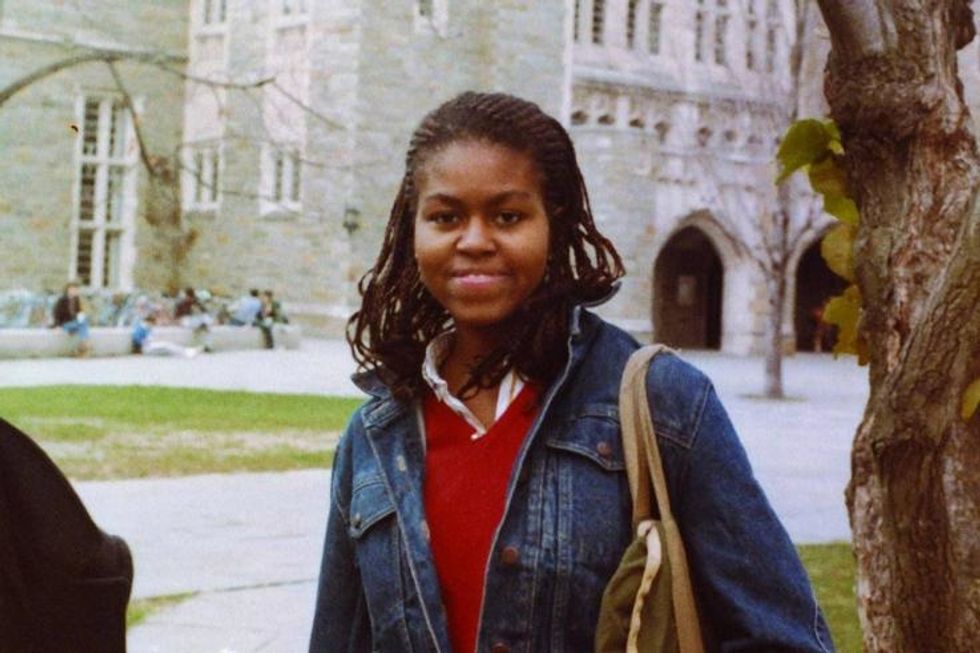 Michelle Obama at Princeton in 1984
Michelle Obama
Michelle Obama started as Michelle Robinson in a family of four that had little in terms of possessions but a lot in terms of love and life lessons. She and her brother Craig both grew up to be very successful and accomplished individuals – something she attributes almost solely to her mother and father's influence. She painfully details her father's lifelong battle with Multiple Sclerosis but with a pride that only a daughter could have for her father. He never gave up or used his circumstances as an excuse, and this was the running theme of her childhood.
As extraordinary as her children were, Michelle's mother was quick to say that her children were no better than the other children in their southside Chicago neighborhood (which she represents all throughout the book), all capable of the same type of success. It's a truth that Michelle has carried with her throughout her life in her work with the youth and the community.
She Doesn't Like the Cheeto in Chief, Either.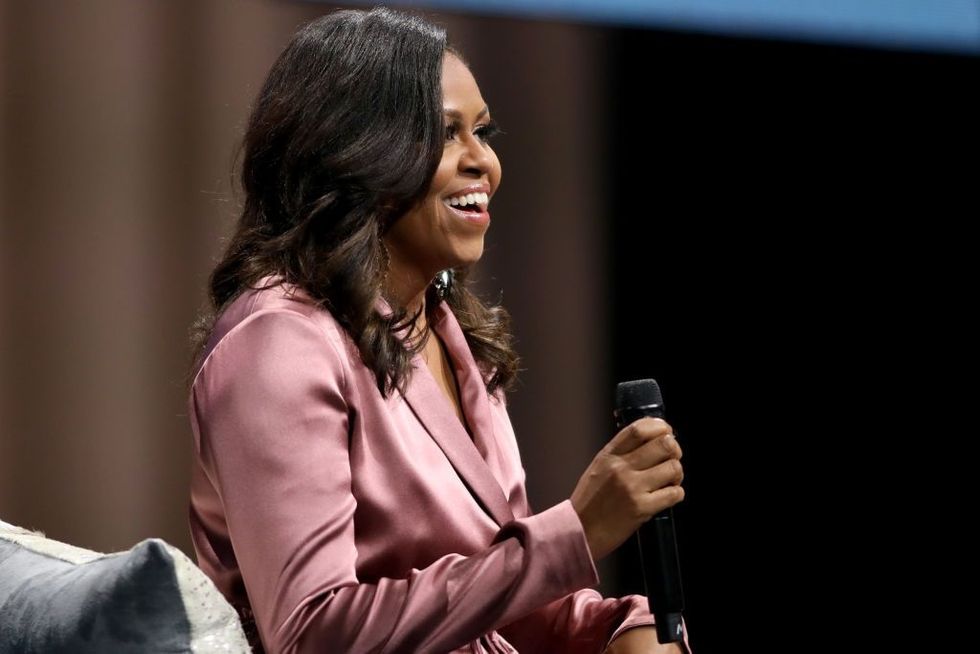 Michelle Obama "Becoming" book tour stop in San Jose
Getty Images
She keeps it all the way 100 with us in her book, and doesn't mince words when it comes to Trump. She doesn't like him, period. He's a disgrace for how he treated President Obama during his Presidency with the whole birth certificate issue and she hated everything that came out regarding his character. She spoke from the heart in the final days of his campaign, displaying her disgust with him and everything he stood for. She could hardly believe that he was voted into office and blames it solely on the Electoral College but she is quick to bounce back and remind us to have hope no matter the circumstance, or who is in office. She firmly stands by her belief that our country is greater than its worst moments and that we will get through this and come out stronger than before – just like any other tragic situation.
For me, the biggest lesson in the book was that we can become who we want to be at any time – it's never too late to do so. Michelle recounts how much she hated being an attorney, even though she was good at it and made a great salary. She ended up taking a pay cut for an opportunity that was more suited to her purpose in life – working with, and helping, other people in the community. She knew she wouldn't be able to do that in her position as an attorney. I can totally empathize, having to work in Corporate America to collect a check but wanting to eventually live my life doing what I love – writing full-time, among other things. Y'all pray for me.
Ultimately, Becoming isn't just her story.
Yes, it recounts the moments in her life, but she is quick to relate her story to any of our stories. She wants us to know that her story is no more remarkable than any of our stories, and that as we all become who we were meant to be, we do so through the lessons we learn from our experiences, education and every moment. Instead of wondering why something is happening to you, you have to ask what lesson can it teach you.
Michelle recounts all the lessons for our benefit, and makes the reader or, in my case, the listener, better for it...
Related Stories:
9 Life-Changing Books Recommended By Celebrities – Read More
These 4 Platforms Are Putting Us On To Books For Us By Us – Read More
7 Books You Should Gift Your Girlfriends, According To A Bookstagrammer – Read More
This Book Completely Changed My Outlook On Life – Read More
Featured image by Getty Images
Let me ask you a serious question: What do you want? When you think about your life, are you living the life you want to live or the life you have to live? There is a difference. The life you want to live may still hold some of the dreams of who you really want to be – who you'd be if you weren't afraid. The writer, the teacher, the activist, the lawyer, the entrepreneur, etc. The life you want usually holds more creativity, depth, and meaning and you can envision being fulfilled by it. The life you want to live, as the magazine articles love to put it, includes your "purpose" – your "reason you jump out of bed in the morning" – the "thing you'd do for free," etc etc etc.
The life you have to live is likely the one that (barely) pays your bills and leaves you mentally, emotionally, and physically depleted. It may involve people that you don't even like or want to be around, but it's the job that pays the bills, right? It keeps food in your stomach and a roof over your head. Your body is taken care of, but in all likelihood, your soul is starving. And when your soul is weary, your body will follow. Suddenly, the dream or resolution you were excited about – you'll put it off until tomorrow. You'll do it one day. Or you'll talk yourself out of your dream altogether.
Today, I am here to tell you to not talk yourself out of that dream. If another life is what you want, it is not going to magically fly to you. You're going to have to put in the work. It will take time that you may not think you have, but it will be worth the effort. Here are some lessons I'm learning by moving from ambitious to audacious in the new year:
Don't be Afraid to Put Yourself Out There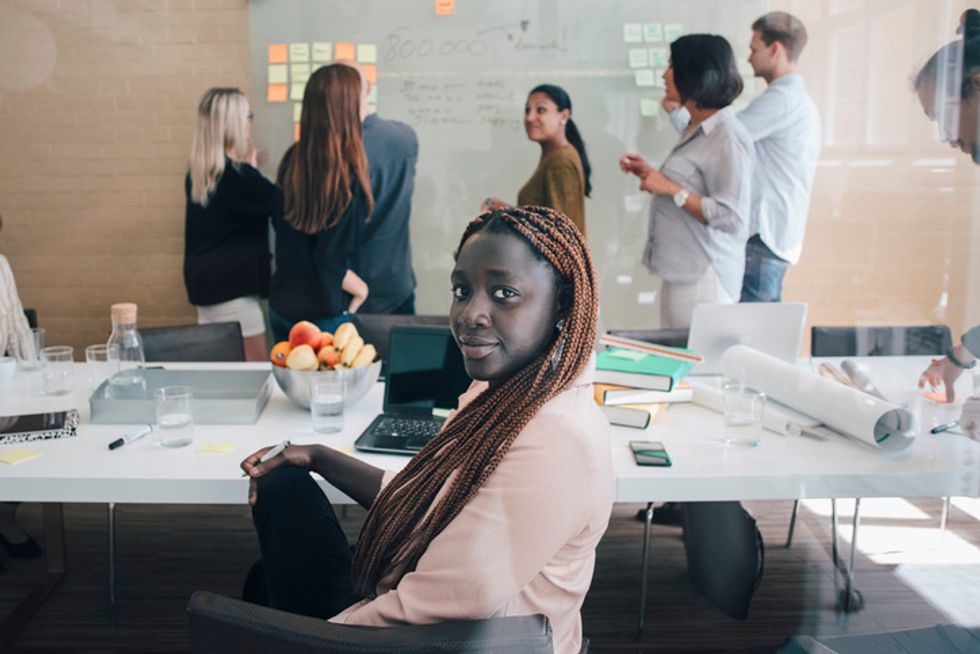 Getty Images
It's a big world out here but you would be surprised how many people are waiting to hear your voice and need to see and experience your skills in action. Freelancing puts you in the driver's seat and you get to dictate where your career goes from there – a side hustle in progress. No idea is too big and no start is too small. It may start as doing things for friends and family, coworkers, or fellow students. Word of mouth tends to be a good networking tool.
It's OK to Think Big, but Start Small
There are plenty of freelancing sites that promise to have gigs in your chosen field and for some people that works, which is great. But I found more success in doing my own research. I happened to already love xoNecole, but seeing that they had an open invitation to submit pieces was an opportunity I needed to take. I also submitted to another online journal called Thought Catalog and the Manifest-Station (the latter through a site called Submittable, which has many sites looking for freelancers of all walks of life). Thankfully, the editors liked my work enough (and still do) to publish my work, which not only builds my portfolio, but also have confidence in my writing to keep going, and has made me think about publishing a book this year as well as start a podcast. Starting is the first step, no matter where you are. I lucked out and have found really good opportunities thus far (thank you so much xoNecole!) and if I can do it, you can too.
Embrace the Hustle and it will Embrace You Back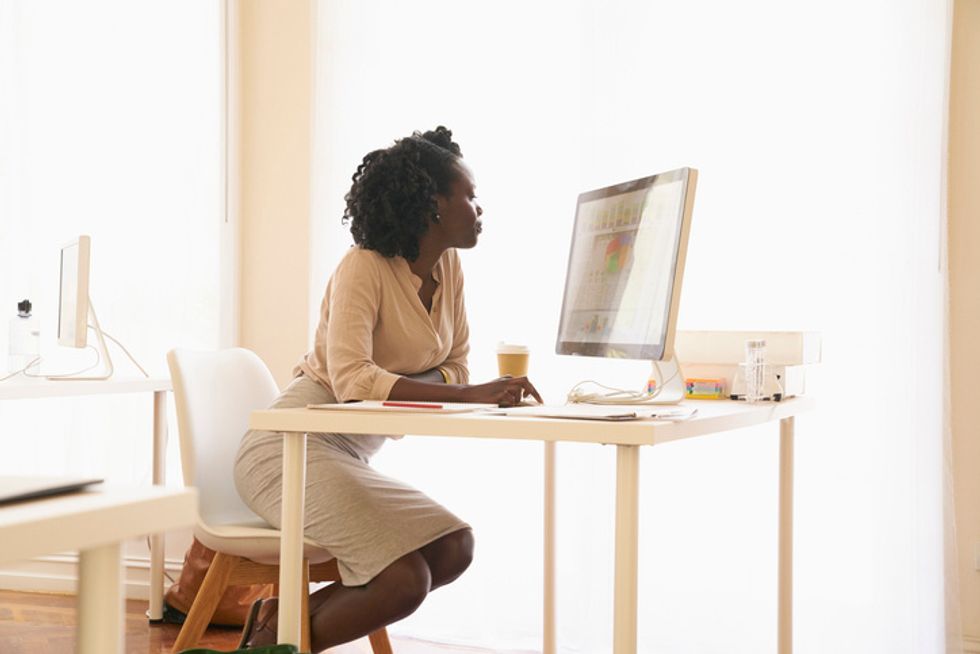 Getty Images
While we would love making money doing what we love full-time, that isn't always the case and we know the bills won't be patient while we find our way. So you may have to build your dream alongside a full-time gig that may not be as fulfilling. For me, that's working in corporate America full-time, which is physically, emotionally, and mentally draining at times. But I am trying to shift my focus in 2019 to not only being thankful for having a job right now, but also looking at it as funding my dream. As long as I can pay my bills and feed my children, then I can take the time to build the life I WANT to live and sustain our lifestyle. It is not easy by any means, but that is okay. It's called a hustle for a reason.
Which leads to my next point…
You Have to Make Time
We all have tight schedules. I myself work a full-time job with a minimum one hour commute one way, I have an older child in volleyball with two two-hour practices per week, and a one-hour game on Saturdays. During the week, I barely have time to blink. But a friend of mine recently had me complete an exercise – she had me fully write out my schedule, hour by hour, during the week and weekend, to see where my time gaps are. In starting it, I was sure I wouldn't have any time to spare; however, as it turns out, I had more time than I expected. Not much but enough that I can get some things done. So, I've started making the time in my schedule and putting the time on my calendar so that I can make time to do what I love and still make time for my other obligations. I'm not perfect, and this is still a work in progress. But my goals are important enough for me to make the time to reach them.
Move from Ambitious to Audacious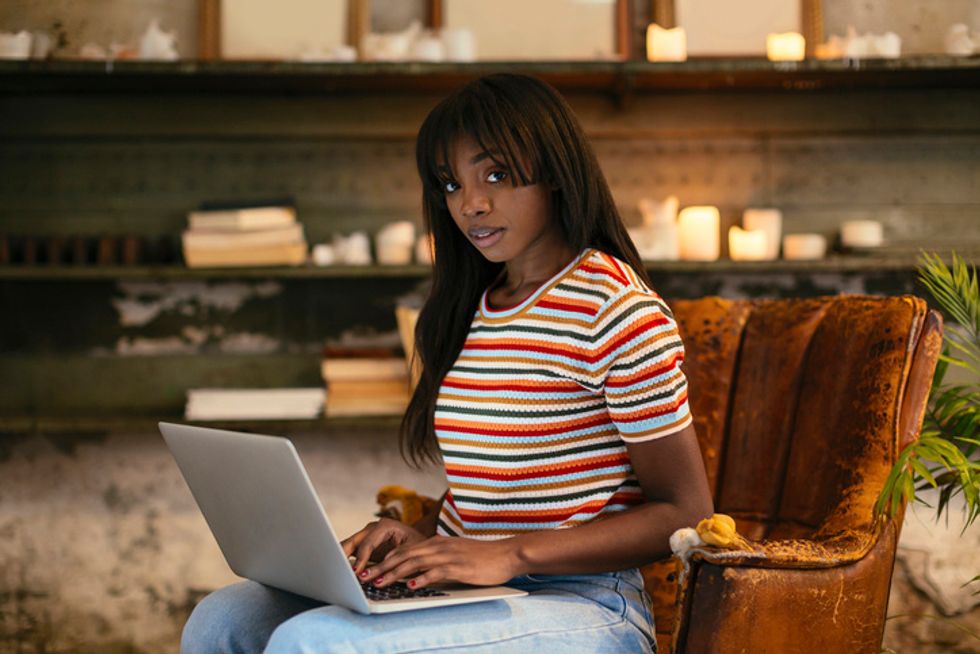 Getty Images
This is my mantra for 2019 – feel free to borrow. Let me be the big sister for a second – your dreams are not going to make themselves. You can want to do things, but wanting alone isn't enough. You have to get up and make it happen. You have to be willing to lean into your own life and put in the work necessary to be successful in your goals. You have to invest in you. That is going to take audacity – getting up and making, as Cardi B says, those money moves. You must be bold enough and believe in yourself enough to put your gifts and talents out there. Someone is looking for you, but they'll never find you unless you make yourself visible.
Nothing worth having comes easy, but believe me when I tell you, once you get started, you won't want to stop. There's nothing like realizing that you can build the life you want if you're just willing to put in the work needed to do it.
Featured image by Getty Images
I don't know about you, but for me, this year was heavy.
It was my first year as a single mother of two daughters, and the first year I had to accept and define myself outside of being a wife or in a relationship. The burdens I've had to carry – the anxiety of not knowing if I was going to be able to pay all the bills sometimes, the shame of wondering if I was being a good example for my daughters, and the depression that hangs along with it all, weighed on me to the point of exhaustion. But here I am at the end of the year – I made it. You made it. Through our darkest days, we got through – sometimes day by day, other times minute by minute. And that is something to be celebrated. Some people may say it isn't, because it's part of the process; however, I can personally say that I am celebrating my experience of succeeding at getting through this year and I hope you are doing the same.
That being said, in the new year, I don't want to just survive. I don't want to just get through the year. I want to power through it.
I want to begin to live life, and specifically the one I've dreamt about during the darkest nights I went through. I believe that I can be a better woman and mother when I can show my daughters the example of a woman who is either fulfilled, or at least on the road to fulfillment. In that spirit, I want to share with you some things that I am taking into the new year and some things I'm leaving behind.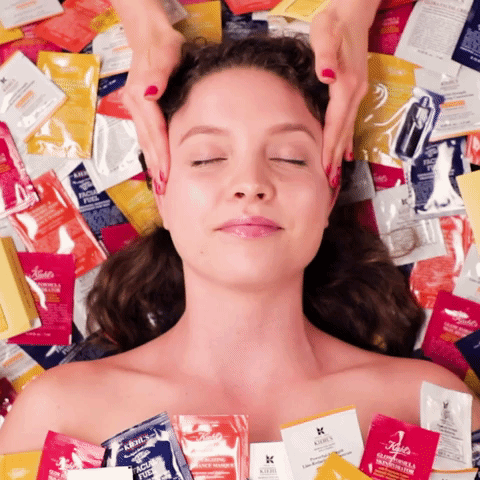 media1.giphy.com
Take: Selfishness as the new self-care.

We live in a world where women who sacrifice and suffer should be celebrated while women who chase their dreams are selfish or foolish. Ultimately, though, self-love and self-care is realizing that even if it IS selfish, sometimes it is ok to be that. I've heard women talk about being selfish when it comes to their men, not wanting to share their attention with anyone else; however, when is the last time we were selfish with ourselves? When is the last time we prioritized ourselves? If you aren't nourishing your soul, your self, your core, then you are not operating authentically – in layman's terms, you're not keeping it real. What's real is that we have to be there for ourselves before we can put on the cape and be a shero for anyone else. So be selfish. Take time for you first before you give it to anyone else.
Leave: The need for a warm body in your bed and external love to survive.
There are so many women, including myself, who have thought that their definition of completeness is wrapped up in having a partner, or a warm body in your bed. Don't get me wrong, it's definitely a nice thing to have; however, it is not the end all be all in life. This type of thought breeds codependency, which makes your happiness dependent upon somebody other than you. Like Warsan Shire wrote, "You can't make a home out of a human being."
You have to be your own home. Learn to love your solitude. Learn to wrap yourself up in the comfort of your own self – in doing so, if a worthy partner (not a convenient one) comes along, then you are complete and ready to be complemented – not completed – by them.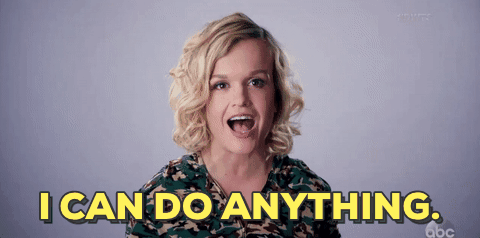 media3.giphy.com
Take: Your dreams and make at least one a reality.

As heavy as this year was for me, it opened up the opportunity for me to write again and, for the first time, be published. That has given me the confidence to acknowledge other dreams I have – a book, a blog, a podcast, etc. I'm leaning towards the podcast, just because it gives me the opportunity to reach more people on topics that are meaningful to me. But I want to implore to you – your dreams matter. Your space in this world matters. Your wants, dreams, and desires MATTER. If nobody has told you that, let me be the first. No matter what your dreams consist of, they are there for a reason. Indulge them. Allow yourself to dream about the possibilities that would come along with you living your dreams and not continuing to defer them for the sake of things that do not fulfill you.
Leave: The haters, doubters, and detractors.
You have the right to love your life. And you have the right to define what loving your life means to you. There will be people in your life who will try to redefine that for you – do not allow them. There are some people who want the best for you and are cautiously optimistic of the dreams you have. But there are also those who are naturally pessimistic and want to keep you down so they don't feel left behind. Don't allow that. They cannot live your life for you. As morbid as it sounds, when you die, you will only be with yourself. So that being said, if you don't take of yourself, what will you be left with at the end of the journey? If you take the path that others have outlined for you, you will come to the end of your journey and realize, this is what I have? This is the life I lived? Don't reach the end of your road with those regrets, love. Leave those dissenting voices back and let your voice be the one that resounds in your ears as you press forward with the life you know in your heart you should be living.
At the end of the day, allow yourself to indulge and invest in YOU before anyone else.
When you do that, you will be on the road to your spiritual recovery and rejuvenation and one day will be able to say that you lived the life you wanted to live, by your own terms, and you will have no regrets. Isn't that, ultimately, the goal? What other people think about you is not your business. What you think about you, is.
xoNecole is always looking for new voices and empowering stories to add to our platform. If you have an interesting story or personal essay that you'd love to share, we'd love to hear from you. Contact us at submissions@xonecole.com.
Featured image by Getty Images
How do you define "Blackness"? Or "being Black"? Can this truly be defined?
My mother is Italian, full-blooded. My father is Black and possibly Native American. He'll never do one of those 23andme kits and besides that we no longer speak. But his whole life he's identified as Black; therefore, for the sake of this article we will just say he's Black. I grew up identifying as Black as well – my father used to say, "you'll never be confused with your mother and you're not identifying as "other". You're Black." As a former militant for Civil Rights during the 60's and 70's, he taught me that I was Black before anything else.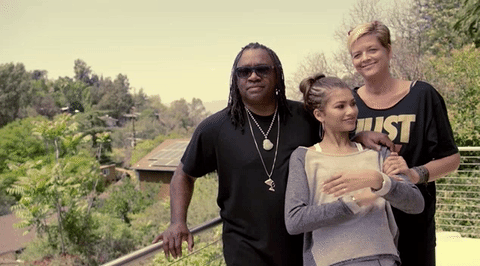 So imagine my surprise when I entered school and realized that nobody thought I was Black. With my "good" hair and reddish complexion, I was called everything BUT Black.
"Are you an Indian?"
"You look Puerto Rican."
"You can't possibly be Black."
"What ARE you?" (Yes, not who? What?)
Of all the things I was called, the worst would be a "mutt." By some stories I heard, that is probably tame; however, it didn't make it hurt less. Teachers would ask if I needed to identify as "other" because they knew my mother was White; however, my father would absolutely forbid it and tell me to identify as Black. Being called anything but Black would confuse me – how can I not possibly be what my father said I clearly was?
Most demographic choices have changed to "two or more races" and when that is a choice, I choose it. If it's not a choice, I still choose "Black" or "African-American." It has been instilled in me to never choose "other" because I'm not an alien, I'm still a human being and I want to be identified as such. There's an importance in belonging. As an adult, though, the surprise in my Blackness is still there, especially as I work in Corporate America. Among White or non-Black colleagues, there's always a disappointment that I identify as Black or at least identify that my father is, in fact, a Black man. To be fair, this has not been all of my White or non-Black colleagues; however, it has happened at every job I've been in by at least one or two of them.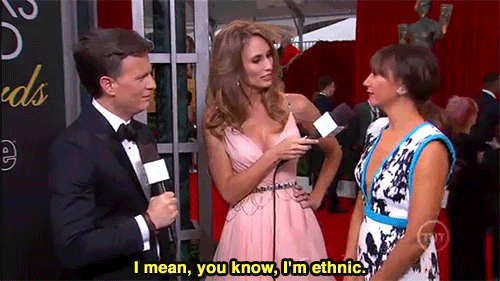 "Really? I would have never thought you were Black. You look (insert race here)."

"Your features are so exotic, though."
"You're Black? Oh. (cue side eye)"
But as an adult, I've been most surprised at the backlash from Black people themselves. Part of it, I get. For a long time, there were Black women who said they'd never have a baby with a Black man because they wanted their babies to "have good hair" or "be pretty" and didn't identify Blackness as having those qualities. Of course, this is not only false, but to be blunt, ignorant. Black IS beautiful. Flat out. Babies of all races, in my opinion, are beautiful (don't you talk about someone's kids). There's no truth to the contrary. For centuries, Black people have been told their features are ugly, unfavored and unattractive - and this has been especially true with dark-skinned Black women.
They've watched Black men themselves move towards light-skinned complected women or women of other races for the same reason their aforementioned counterparts have. They've deemed them as favorable and beautiful – leading some dark-skinned women to bleach their skin or put on makeup to make themselves lighter, so that they'd be identified as attractive enough to garner the attention of those men. To say dark-skinned women are unattractive is a damn lie. I see beautiful Black women in all shades on a daily basis and I'm proud to see them clapping back on the lies that have been said about their beauty and flipping those standards on their heads.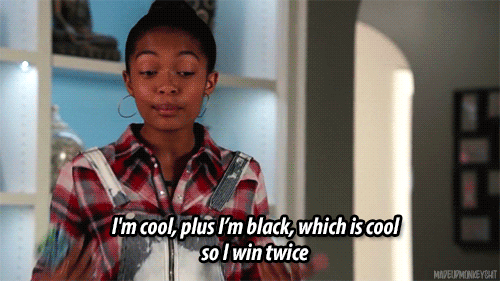 i.gifer.com
While I support that pride, what I don't support is how this pride in Blackness has turned into, a lot of times, a disdain in biracial or multiracial women, like myself.

I've been flat out told by Black women that I'm not Black and cannot identify as such because my mother is White. By proxy, my children aren't Black either, even though their father is, because they say I'm not. In saying I'm not Black, they also vastly discount my identification in the struggles of being a Black woman because they can't possibly equate to the struggles of being a "real" Black woman.
They've told me, even though I grew up in the inner city and went through public education in the school that was identified as the "ghetto" school in the area because the population was predominantly Black, that my features made it easier on me to be successful and not be judged as harshly as my darker skinned classmates. Although I am college educated, they attribute any accomplishments I've made to my "lack of Blackness." And so on and so forth.
I haven't had it any easier in life because of my mixed genetic makeup.
At one point, I encountered not being able to identify with any one race. Too "white" to be Black. Too "black" to be White – even though I never identified, or wanted to be identified, as anything other than Black or, at least mixed. I longed for acceptance and, in some way, as I grew up, I was afforded that acceptance by friends of all races. It's easier to be multiracial today, as there are more children now than ever born as such. But the fact is, I am a Black woman. My father was right – I will never be confused with my mother. I am okay with that – and why shouldn't others also be okay with that?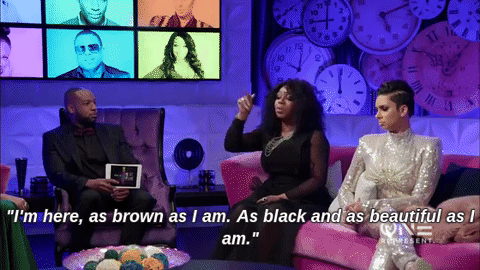 legacy.blavity.com
My Blackness isn't questioned when it comes to my salary, nor is it questioned when a non-Black woman sees me and clutches their purses. It didn't stop a White woman from calling me a "Black bitch" at a gas station last year. My mother's race hasn't made it any easier on me to be successful or stopped the struggles I've encountered at every turn in my life. Nor does my mixed race make me, by default, more beautiful, attractive, or better than any other woman who identifies as Black.

So the question, again, is who gets to define "Blackness" or "being Black"? Who gets to identify who I am and who I consider myself to be?
In my opinion, I do.
I define who I am. I always have and always will. I am proud of my Blackness. I am proud of my "mixed-ness" (new word that I just made up). I am proud that I've had the same struggles, because I can identify with and fight for my brothers and sisters to eradicate the problems and atrocities we still deal with today. I believe in justice for all and know that there are times I don't get that consideration just like any other Black woman. I don't expect, or want, or even accept, special treatment because of my genetic makeup. I will always be quick to correct anyone that doesn't believe in my Blackness, no matter who they are or what their intention, because I am proud to be who I am.
At the end of the day, we have better things to argue about right now than who is Blacker than the other, and enough to overcome than to identify standards of beauty within our community.
We are all beautiful. We are all worthy. And that's all that matters.
xoNecole is always looking for new voices and empowering stories to add to our platform. If you have an interesting story or personal essay that you'd love to share, we'd love to hear from you. Contact us at submissons@xonecole.com
Featured image by Getty Images.