Alright, y'all, I'm going to go ahead and say it: White people and Black people bathe...differently. And the conversation has been touched on for the past few years, first about, of all things, washcloths.
---
It all started when a viral clip of CBS's The Neighborhood began circulating the World Wide Web. In the clip, a Black character, played by Tichina Arnold, offers her White neighbor a washcloth during a stay.
The rest is, well, you decide:
This clip sent the internet in a frenzy as 'we' learned that the Caucasians don't use washcloths at all, and on the flip side, Caucasians learned that we always use one. I mean seriously, growing up, most of us would have had a tongue lashing from here to Timbuktu if we didn't use a washcloth.

So if it weren't obvious enough, each community has ultimately learned that we have many more differences than we thought we did—all the way down to bathing.

Now, the conversation has re-emerged with another element: bathing at all. Actors and husband and wife, Ashton Kutcher and Mila Kunis popped it off when they basically sent the internet up on the discussion. While on a guest appearance on the Armchair Expert podcast, they casually mentioned that they don't believe in bathing their kids every day. The subject came up when co-hosts Dax Shepard and Monica Padman started discussing how frequently they shower. Kunis explained:
"I didn't have hot water growing up as a child, so I didn't shower much anyway. …But when I had children, I also didn't wash them every day. I wasn't that parent that bathed my newborns — ever."
When Shepard insisted that Padman "should not be getting rid of the natural oil on your skin with a bar of soap every day" and instead only wash with water, Kunis and Kutcher agreed.
"Now, here's the thing: If you can see the dirt on them, clean them. Otherwise, there's no point."
The conversation soon encouraged other celebrities to weigh in.

Jake Gyllenhaal confessed to Vanity Fair:
"More and more, I find bathing to be less necessary, at times. I do also think that there's a whole world of not bathing that is also really helpful for skin maintenance, and we naturally clean ourselves."
During a recent interview with E! News' Daily Pop, Coco Austin shared that she also doesn't shower everyday, rather when she's "feeling icky" instead.
"Well, I don't shower every day. I do what's needed. My hair—I wash my hair every four days. Yeah, but when I'm feeling icky, I'll get in the shower. Whether that's every day, that may be, but that could be every three days. I kinda keep myself clean, though. Like, if I feel like my pits smell or something, I just take some washcloths and some soap to it. I might not have to clean my whole body."
On the other end, Dwayne "The Rock" Johnson confirmed that he is an avid shower taker, in fact confessing to three showers a day:
"Nope, I'm the opposite of a 'not washing themselves' celeb. Shower (cold) when I roll outta bed to get my day rollin'. Shower (warm) after my workout before work. Shower (hot) after I get home from work. Face wash, body wash, exfoliate and I sing (off key) in the shower."
But ultimately, the wildest thing about this entire conversation, is that Ashton and Mila are right, we aren't "supposed" to shower every day. 
In fact, not doing so has been scientifically proven as correct and confirmed from dermatologists who say you should bathe only two or three times a week. Dermatologist Dr. Michelle Henry (a Black woman) co-signs saying:
"The American Academy of Dermatology recommends that it's OK to bathe children under 6 years of age between two to three times a week."
Lawd, we're in a pandemonium, y'all!
Either way, the internet has had a LOT to say about it:
From those who are gonna grab their Lysol on sight: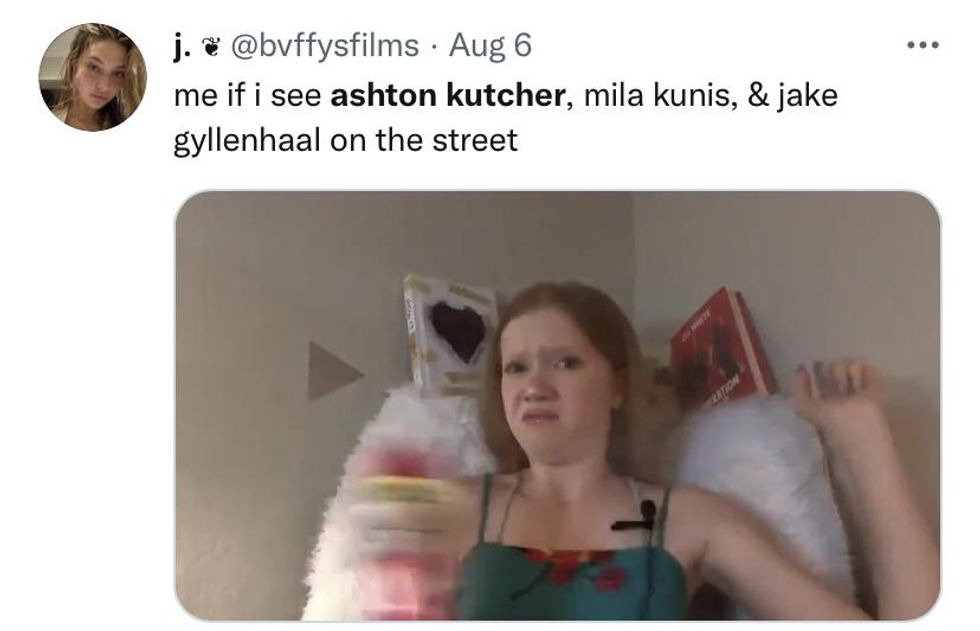 Twitter ​
To those questioning what is really going on here: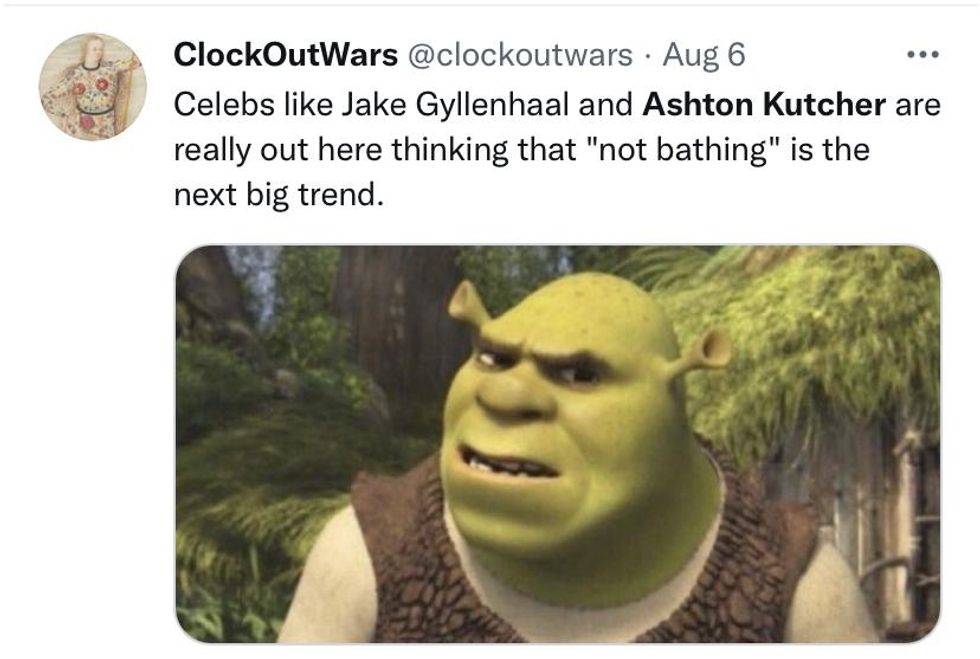 Twitter
Some were cracking a few (real) jokes: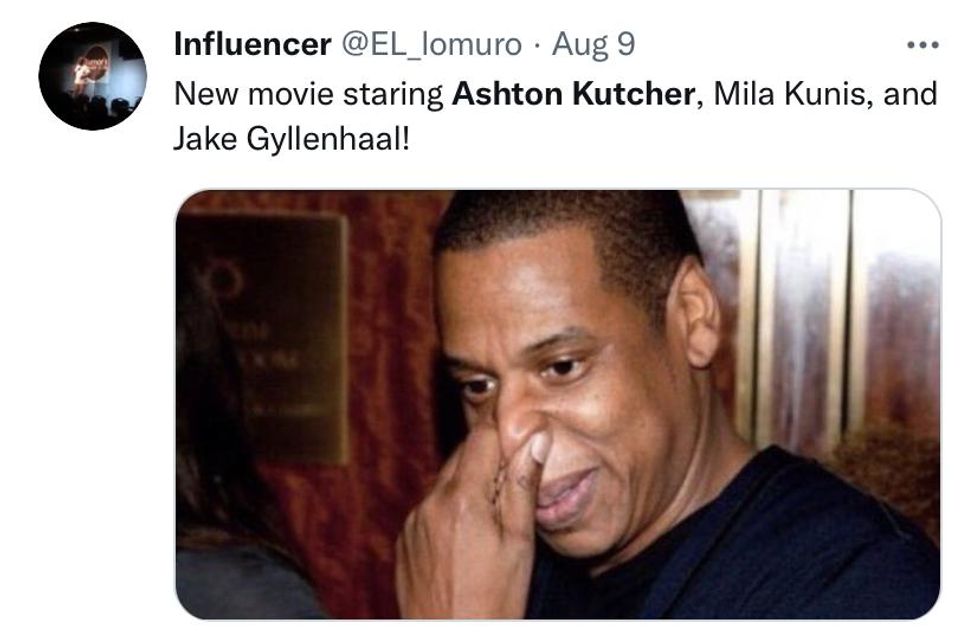 Twitter​
And others just can't fckin believe any of it: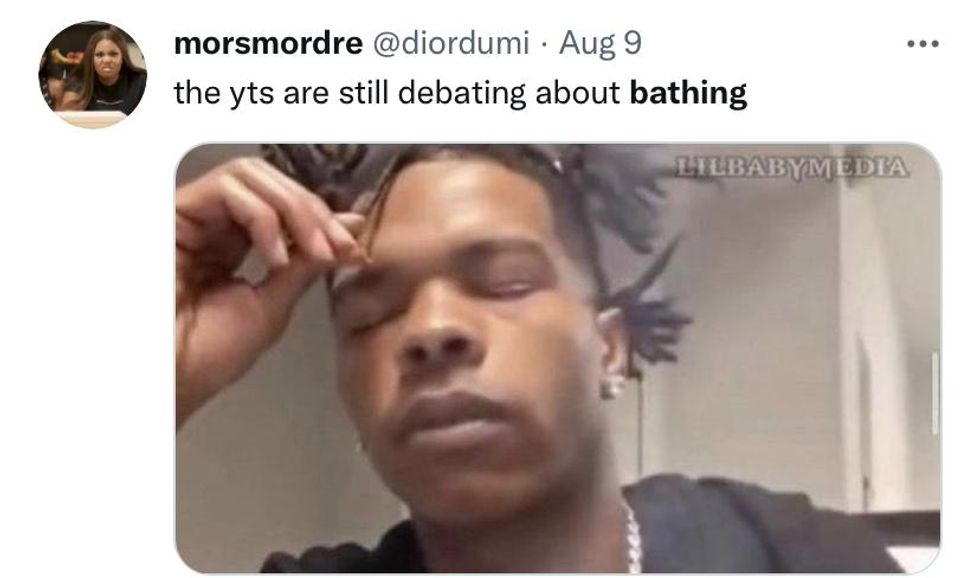 Twitter​
Like, at all: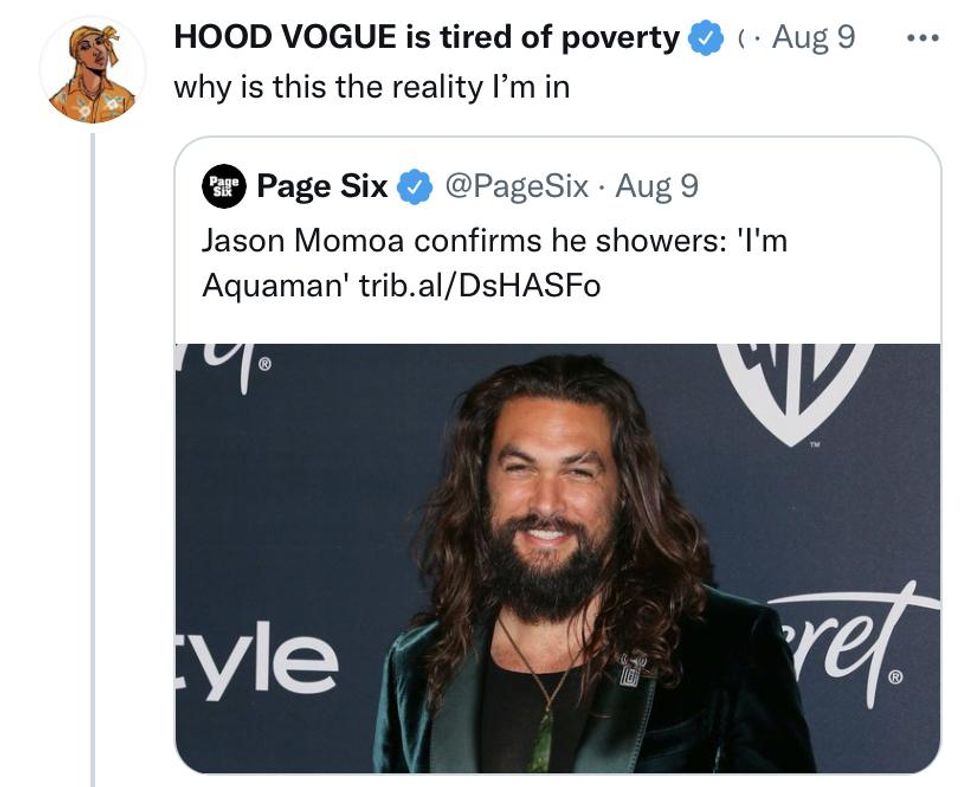 Twitter​
In the end, Mila and Ashton uploaded a video, jokingly addressing the uproar by mocking the debate and (hopefully) showing that they in fact do bathe their kids regularly.

But I'ont know, ladies, what are your thoughts? Let's chat.
Are you a member of our insiders squad? Join us in the xoTribe Members Community today!

Featured image by Getty Images