---
I have a girlfriend in her 50s who claims she doesn't recall one time when she's ever looked directly into her vagina.
Not during sex. Not when she had her kids. Never. According to her, she basically washes it and trims it from time to time and that's about it.
Meanwhile, I'm the kind of woman who feels like my va-jay-jay is like a plant; it deserves to be loved on and even talked to on occasion. It's nothing for me to take out a handheld mirror and do my own impromptu inspecting to see how things are going down there. I'll even proudly shout her out when necessary.
Most of my friends know that my vagina and I are buddies. Maybe that's why it's not uncommon for them to hit me up with random questions like, "What should I wash my vagina with?"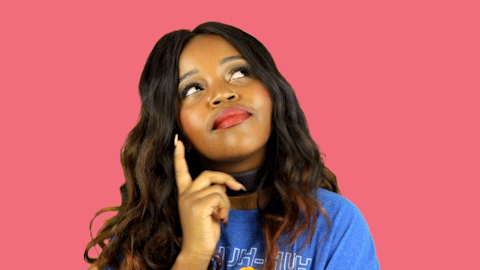 media.giphy.com
OK. The short answer is "absolutely nothing". One of the best things about our vaginas is they are self-cleaning; our bodies provide everything they need to maintain a pH balance of 3.8-4.5, which is why we shouldn't douche; it throws the balance off. But when it comes to our labia — the external folds of our vulva, which is the outer part of our vagina — that is something that we can safely pamper and love on with a few beauty products (preferably all-natural ones).

If you want to give your vagina — and by that, I mean labia — a bit of a treat, here are some all-natural homemade washes that are not only safe to use but can benefit your lady parts in so many ways.
Disclaimer: When it comes to the recipes that require water, room-temperature distilled water is best because it's the kind of water that is contamination-free and helps to detoxify your organs.
Featured image by Getty Images.