Last year, Dwayne "The Rock" Johnson and business partner Dany Garcia, announced that they have purchased The XFL for approximately $15 million. The mega-watt movie and wrestling star took to social media to announce the news as the new owner of the league. After facing bankruptcy due to the pandemic, Johnson and his business partner stepped in to rescue the struggling XFL, and ultimately add an entire football league to their portfolio.
---
The two XFL owners are also the co-founders of Seven Bucks Companies. Their production company developed the Baywatch remake, Jumanji: The Next Level, and the newly released Jungle Cruise.
But the best part of it all, is that Garcia is Dwayne's ex-wife of eleven years, and they wouldn't have it any other way.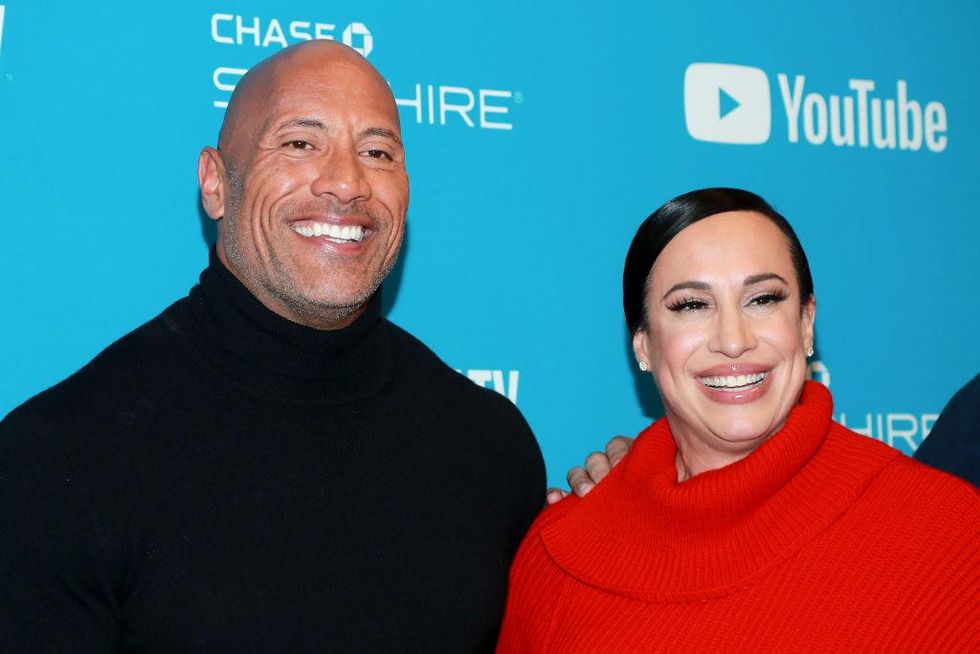 Rich Fury/Getty Images
In fact, Garcia has been his manager since 2008, a year before their divorce was finalized. And despite being divorced in 2009 after 11 years of marriage, their business relationship continues to tell a different kind of thriving love story. They are also the parents of 18-year-old daughter, Simone Garcia Johnson.
Four years ago, in an interview with Marie Claire, Garcia talked about being the manager of her super famous ex-husband, stating that although they're successful in Hollywood, their actual marriage was a dumpster fire. Eventually, they were able to put their romantic relationship away, and ignite the hugely successful business one that they have now.
"Some people go through separation and there's no conversation, and it's a dark time, and one person goes off, but that was never us. We went on this journey together. We were going to change the manner of the relationship together. We spoke every day, and multiple times a day—not only on business, but on what was happening personally."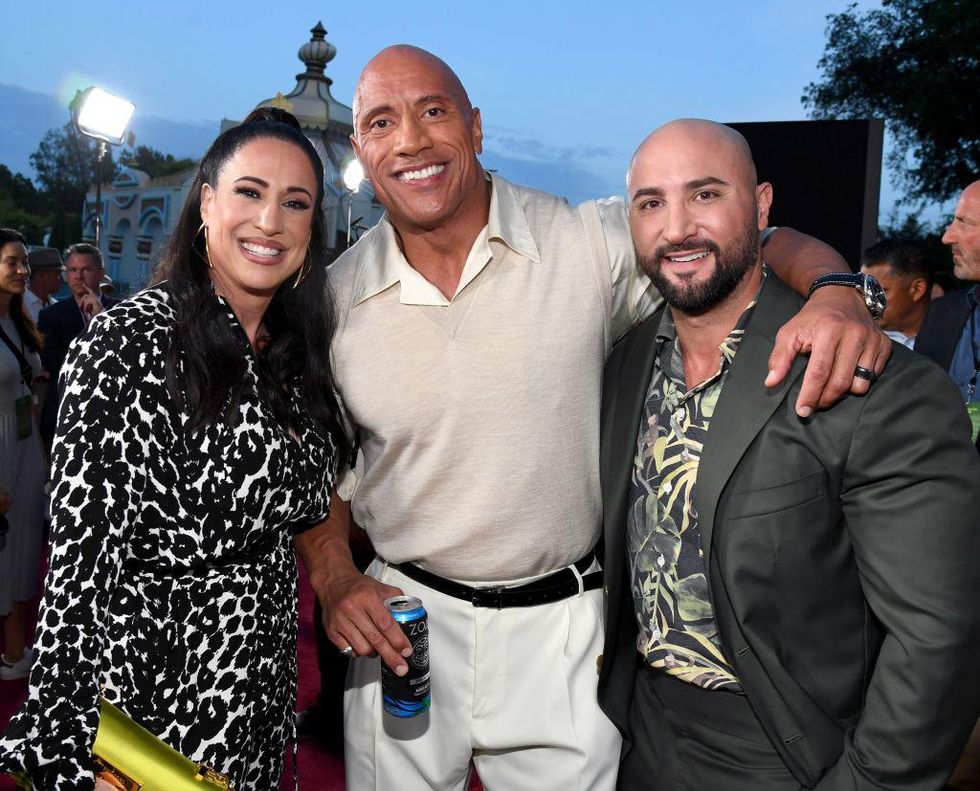 Kevin Mazur/Getty Images for Disney
She continued:
"We spent over a year looking at the things that didn't work in our marriage, the reasons why, making sure those elements had been cleared and taken care of, and that we had a real understanding of respect."
The duo ultimately decided that they're better in the professional realm and decided to forego the marriage. Prior to her interview, Johnson went on CNN and spotlighted their newfound relationship in the same way, saying:
"I made a lot of mistakes. I didn't have the ability or the capacity to stop for the moment and say, 'God, I'm really screwing up. Let's talk about this.' I can't tell you what it was then. I can tell you today that I value our relationship. When I can love you, I can really love you, whether it's my ex-wife, girlfriend, or my little girl, or my guys, my buddies. Whatever it is, I value that relationship. It's so loving and seamless what we have. The best part about it is the example we're setting for our little girl."
Other celebs have found that their relationships work better as a professional collaboration, versus romantic as well. Stars such as Jennifer Lopez and Marc Anthony, Nick Cannon and Mariah Carey, and Will Smith and Sheree Fletcher have thrived as business partners.
Garcia is now remarried and the now-trio have worked alongside each other for years, proving that hey, maybe we can put our past differences aside and ultimately choose money and family over it all. So ladies, maybe is it possible to find balance in being more than friends, but less than lovers. Maybe we can put our differences aside all for the sake of the bag, especially if we take a few notes from these two.
"From the time Dwayne was playing football at University of Miami, to wrestling in the WWE, to emerging in film, I was always in the background guiding him, giving counsel, and adding a business point of view to all the decisions. So I was always very comfortable speaking with his agents or his attorneys, any of the financial individuals, or even the studio executives because I knew every film is boxed into a business model."
"I did have to overcome judgments like, 'Wait, is his ex-wife managing him?' People are trying to put you in a category, not in a bad way, but just so they know how to relate. I had to become very comfortable, very quickly, with creating a new paradigm: 'Yes, I am his manager. Yes, we were once married. Now, let's go build sh*t together.'"
Love to see it.
Watch the clip of the two discussing their relationship below:
Are you a member of our insiders squad? Join us in the xoTribe Members Community today!

Featured image by Rich Fury/Getty Images