---
Hair styled in a long high ponytail. Lips painted in a popping shade of red that adds even more sexiness to her statement outfit. A black, see-through lace bodysuit paired with streetwear pants of the same color, along with a matching jacket, all accented by a gorgeous set of pearls and white heels. On this sunny winter day, the look of YouTube star Dulce Candy Ruiz fills the streets of her friendly Californian neighborhood with boldness and a fresh breeze of creativity. As she poses in the driveway of her home, Jesse, her husband and biggest supporter, masters her angles and captures the best portraits of her.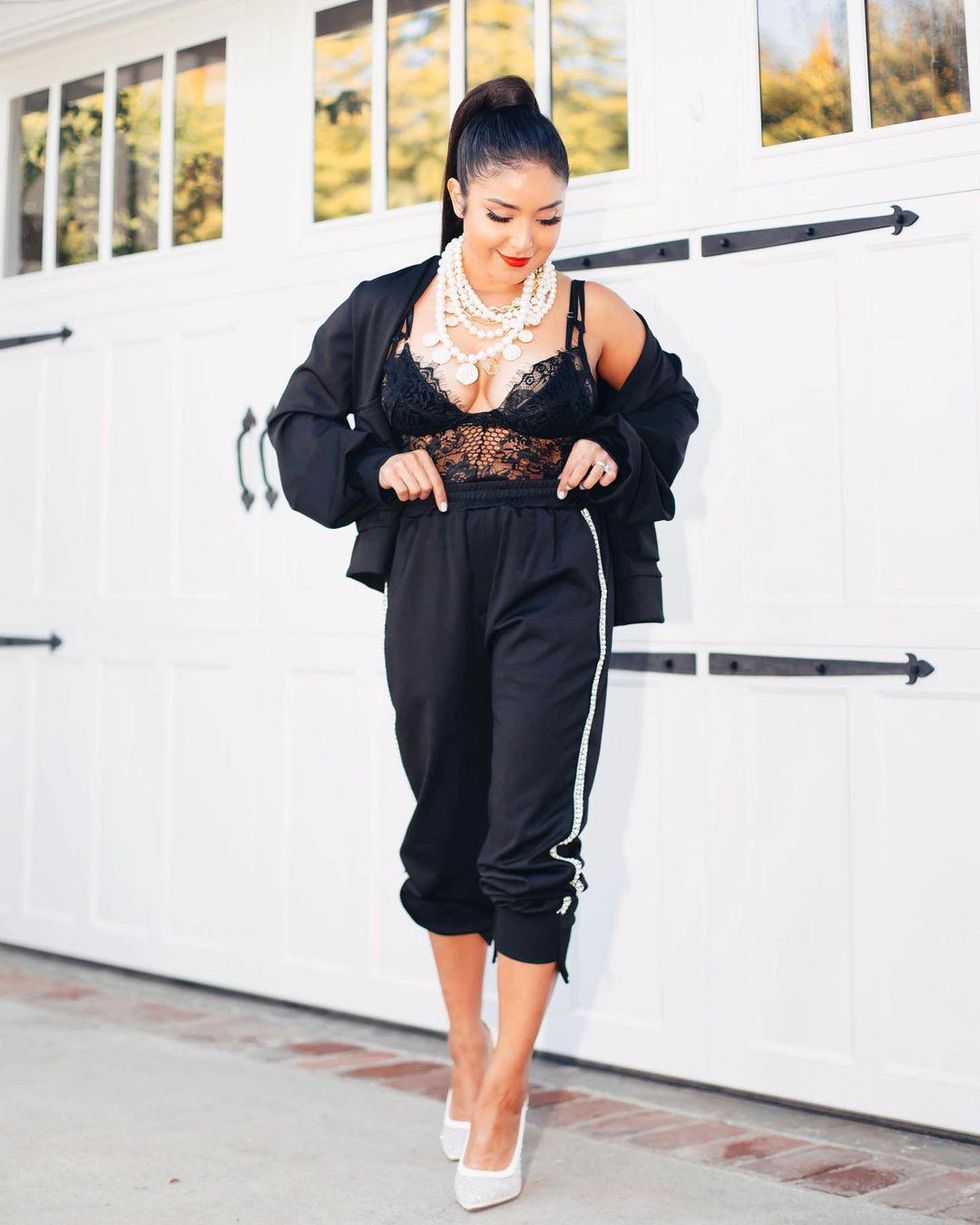 Courtesy of Dulce Candy Ruiz/Instagram
Featured image courtesy of Dulce Candy Ruiz.