In xoNecole's Finding Balance, we profile boss women making boss moves in the world and in their respective industries. We talk to them about their business, their life, and most of all, what they do to find balance in their busy lives.
Mahisha Dellinger is the epitome of a girl boss — she's a mom, a wife, a published author, an entrepreneur, and a motivational leader for women with textured hair. Where do we start? Dellinger is one of the pioneers of the natural hair market, and yes, she's the founder of CURLS, a brand MANY naturalistas know and lean on consistently for quality hair products.
---
Dellinger isn't just working on a hair company, but also lending her expertise to leading, marketing, and leveraging your business. In fact, she is the host of the business show, Mind Your Business with Mahisha on OWN, where she helps other women-led businesses reach the million-dollar mark. So yeah, you can kind of say Mahisha is a big deal.
Between her hectic schedule filled with meetings, production, and all things business, Mahisha spoke with the XO Staff in the latest installment of our Finding Balance series, where she shared the secrets to her success and the one thing she does when things get chaotic.

What is an average day or week like for you?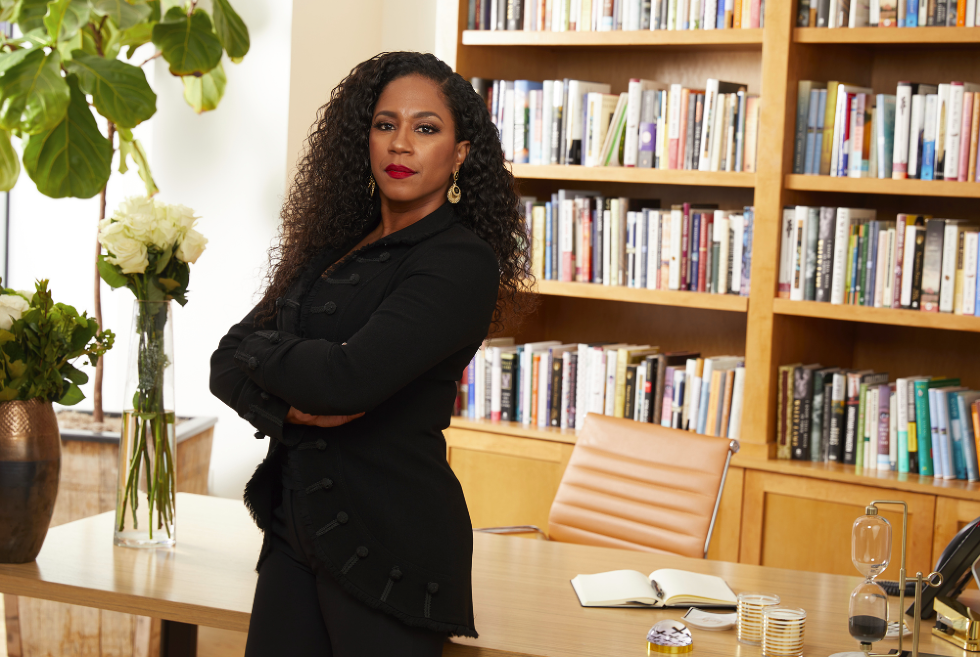 My world is full of many variables because everyone needs something from me any given moment. I control my time and my attention by only taking calls during scheduled times. If I'm working on deadlines, I will answer all of my emails first thing in the morning, focusing on any time sensitive emails first and foremost.

A typical day consists of dropping off and picking up my three kids from three different schools. My husband helps me out with one of the routes, but it's insane either way! I usually scarf down a few bites of food and get right to handle CURLS business. Usually that consists of emails, meetings, hot items, more emails, more meetings, team discussions, marketing reviews, ad reviews, and more.
What do you find to be the most hectic part of your week? How do you push through?
Mondays are hectic because everyone is playing catch up from the weekend and everyone tries giving me a call, whether scheduled or not. I am very diligent with my time, so I do not take unscheduled calls unless they are from my team or my vendors.

The mornings are also very hectic because I try to balance getting the kids up, fed, and out for school. Then trying to squeeze in a workout before attacking my inbox is stressful. I pace myself and ask for help when needed. My husband is great with supporting me.
"I pace myself and ask for help when needed."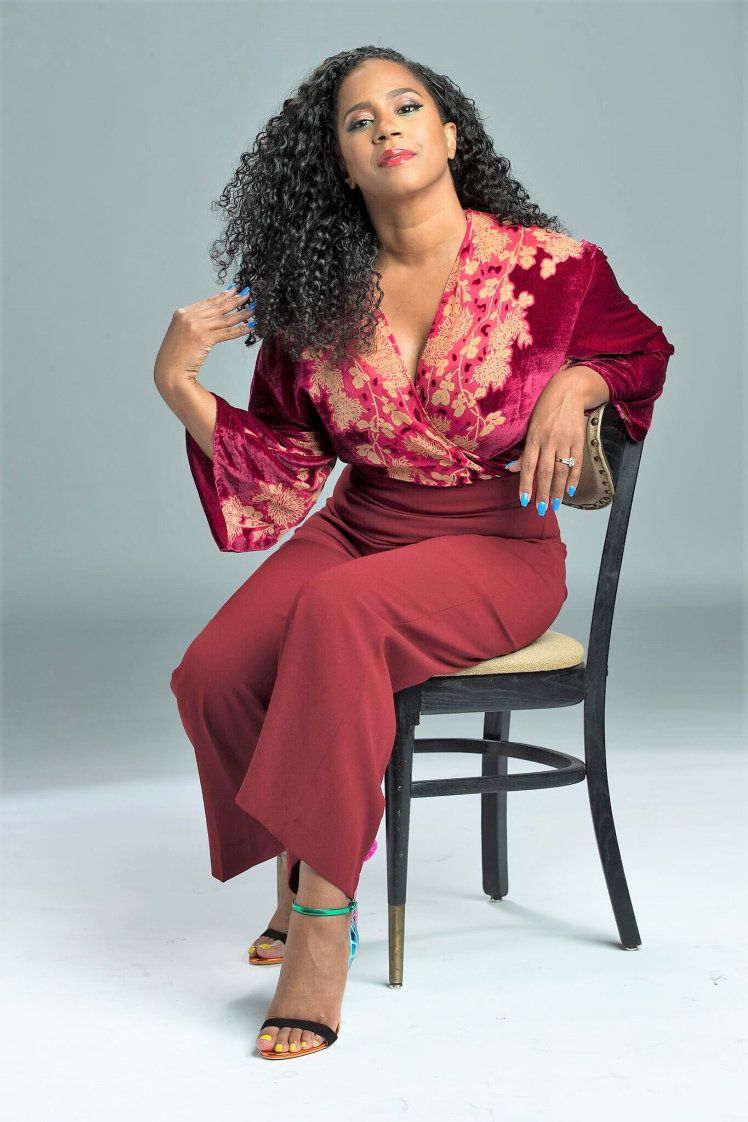 fashionbombdaily.com
How do you practice self care? What is your self care routine?

I work hard, so I play harder. I indulge in regular spa treatments, massages, amazing vacations, great skincare products, good food, and great company. A glass of rosé also helps my momentum.
How do you find balance with:
Friends?
Time is my most precious commodity because I don't have much of it. I spend most of my free time available with only my very close friends, after my family's needs. There are times I will meet with someone not in my core group, but it is rare.
Dating/Marriage/Kids?

My husband, John, and my kids are of the utmost importance to me. My priorities are: God first, family second, business third. Do I always get it right? No, but this is what I strive for.
Exercise?
I try to work out three times a week with my personal trainer. My recent travel to tape my new show, Mind Your Business with Mahisha on OWN, has made this difficult.
Health? Do you cook or find yourself eating out?

I am a fabulous cook, if I do say so myself. I like to sample and try things I like, but in moderation. I do not eat a lot of fried foods, but I do enjoy going out to dinner with my family once a week.
Do you ever detox? What does that look like for you?
Not yet, but I have been looking into the best options so I can give it a try.
When you are going through a bout of uncertainty, or feeling stuck, how do you handle it?
I do one thing and one thing only: Pray.
What does success mean to you?

Success, to me, means I am able to do whatever I want to do, whenever I want to do it. Whether that's jetting off to Europe, sleeping in for a day, or working while in bed. Freedom is success.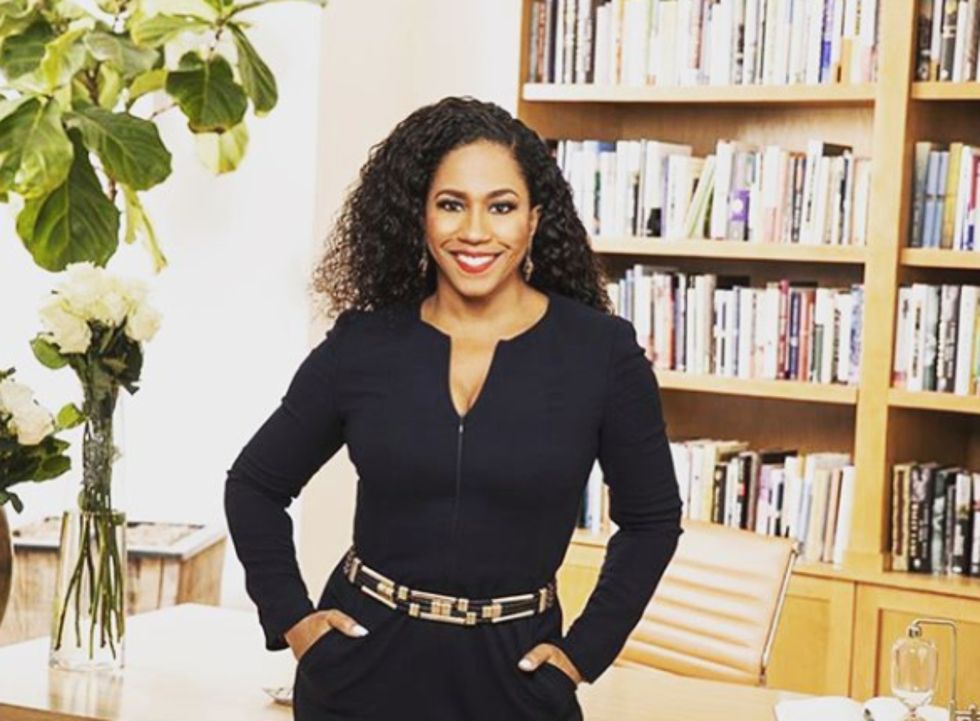 "Freedom is success."

What is something you think others forget when it comes to finding balance?
Many forget to put God first. If we put Him in the center of our lives, all of the other things will fall into place.
For more of Mahisha, follow her on Instagram. And check out past Finding Balance women we've featured by clicking here.