---
The difficulty of finding vegan food that tastes just as amazing as "regular" food is just one of the reasons some don't go all in on the plant-based lifestyle. One of the first things people think of before going vegan is having to give up traditional faves like cheese. What would life be like without classics like macaroni and grilled cheese?
As someone who has tried and failed to go vegan multiple times, I understand the importance of finding a brand that doesn't taste like, "What the heck?" but instead can compete with the real thing. Fortunately, embracing the vegan lifestyle doesn't mean you have to go without your cheesy go-tos. It's all about finding the perfect brand of cheese that still makes your taste buds dance as much as your non-vegan faves.
Below are 8 of the best vegan cheese brands that will make you a believer in vegan cheese.
1

.

Violife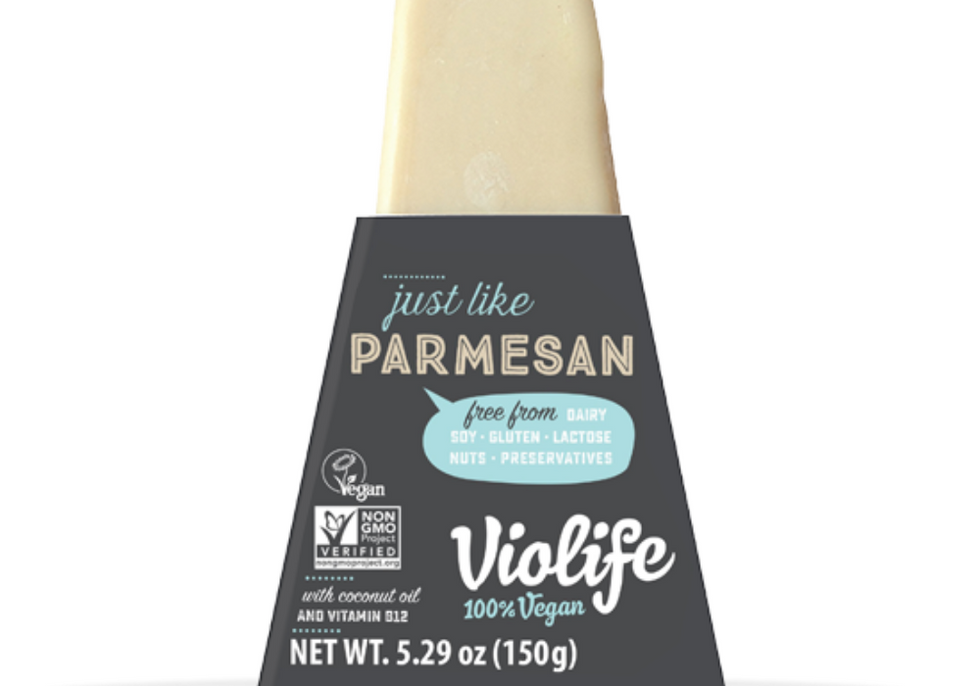 Violifefoods.com
Violife is life! It's one of those brands that is as close to the real thing as you'll get. One of the reasons it's so popular is because its texture is super close to non-vegan cheeses. The Violife lineup includes Original Flavour Slices, Original Flavour Grated, Original Flavour Creamy, and the Mediterranean Block. It prides itself on making it even easier for those who want to venture into the plant-based lifestyle to say goodbye to dairy for good and still enjoy that cheesy taste.
2

.

Field Roast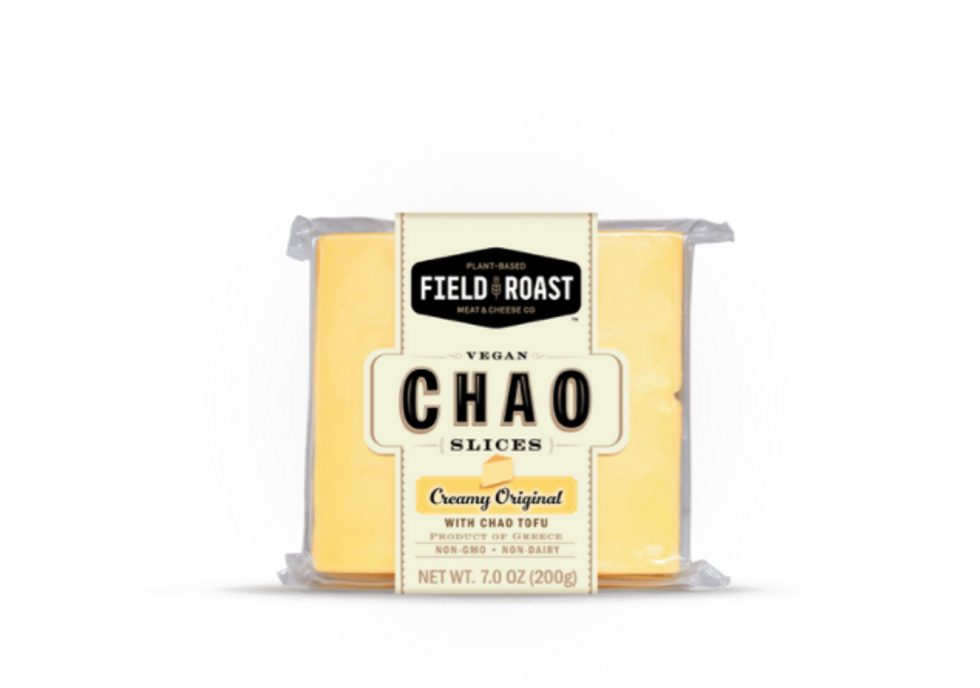 FieldRoast.com
Field Roast is another brand changing the game in vegan food and cheeses. While it's known for its substitute meat options like sausages, roasts, and burgers, Field Roast also offers a vegan coconut cheese that is all the buzz. It comes in Creamy Original with Chao Tofu, Coconut Herb with Black Pepper, and Tomato Cayenne with Spicy Pepper. Place it on your burger or grilled cheese to get your life right.
3

.

New Roots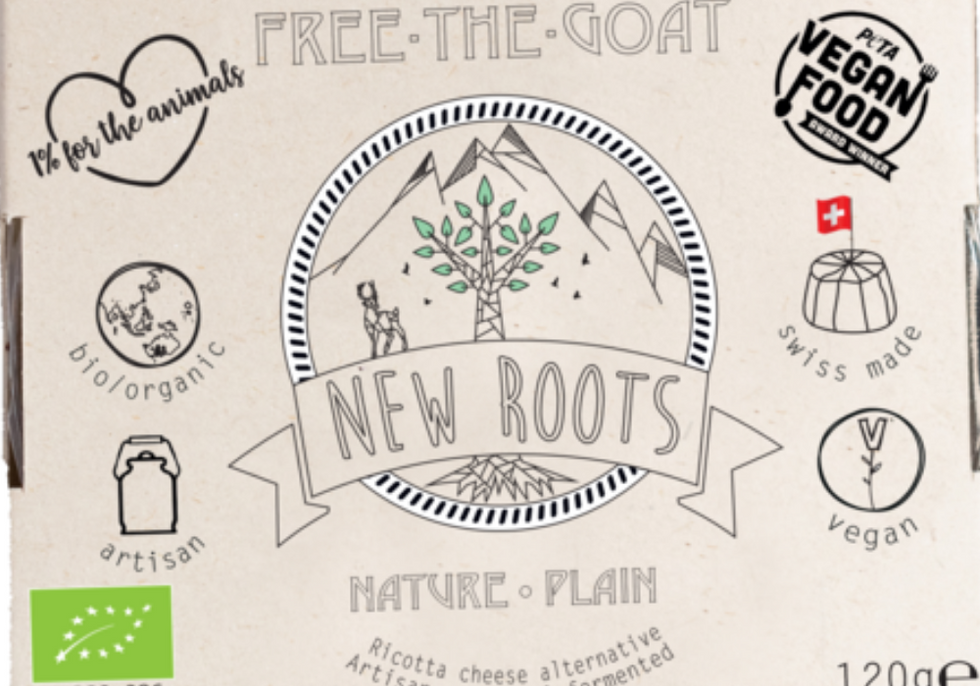 NewRoots.com
While New Roots uses old-fashioned methods to develop its products (fermentation and aging), the process obviously doesn't include using animals to do it. Instead, its ingredients consist of organic cashew milk and Himalayan salt. You won't find much more than that in New Roots' products, making it one of the cleanest in the industry.
4

.

Kinda Co.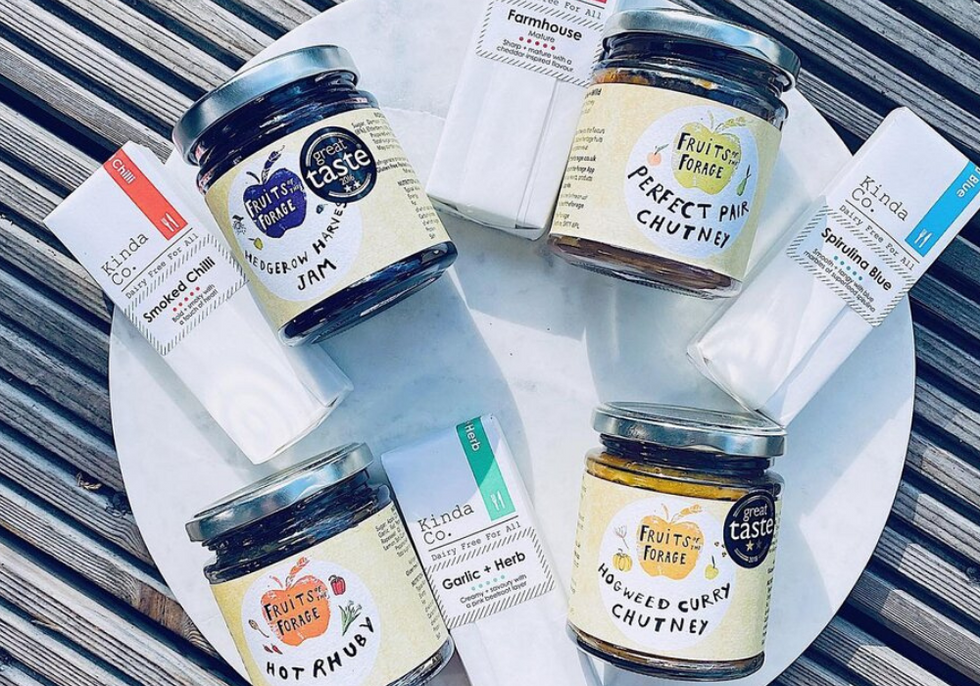 TheKindaCo.com
Ellie Brown, who discovered Kinda Co. prides herself on being a cheese addict. So you can only imagine how similar the product tastes to the real thing. From the salty Greek Style flavor to Farmhouse (which is often likened to mature cheddar) and Cranberry (known for its tangy style), Kinda Co. doesn't lack variety. The company even sells vegan spreads like the Faux Lox + Dil Creamy Spread to fulfill your taste buds.
5

.

Punk Rawk Labs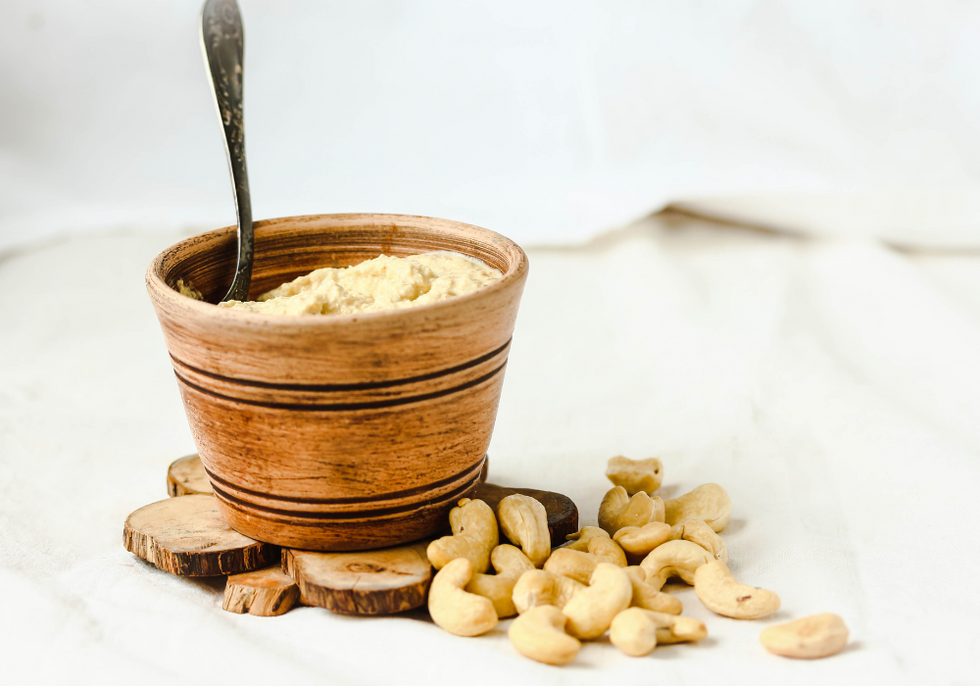 Shutterstock
It was so necessary to include this women-owned company of gourmet cheeses. Its artisanal nut cheeses are often celebrated for being so similar to the real thing. It has four flavors -- Cashew Original, Cashew Herb, Cashew Smoked (I think I can get with this one!), and nacho cheese that's created with carrot juice and peppers.
6

.

Daiya Foods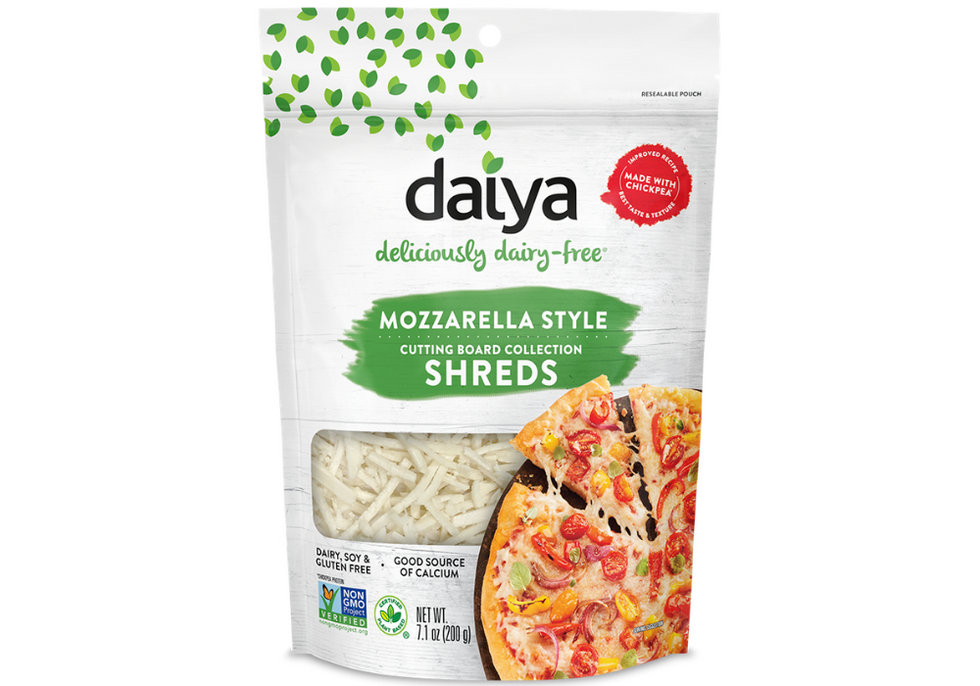 DaiyaFoods.com
​You don't have to give up your favorite comfort foods and snacks. Daiya Foods has products like Cheddar Style Deluxe Cheeze Sticks, Chive & Onion Cream Cheeze Style Bread, and Zesty Cheddar Style Deluxe Cheeze Sauce, so you'll never have to worry about having too much dip on your chip. The Daiya Cutting Board Collection Shreds come in different options packed with flavors like cheddar, pepper jack, and mozzarella. It's soy-free and can be sprinkled on pizza, lasagna, and all your Italian faves.
7

.

Follow Your Heart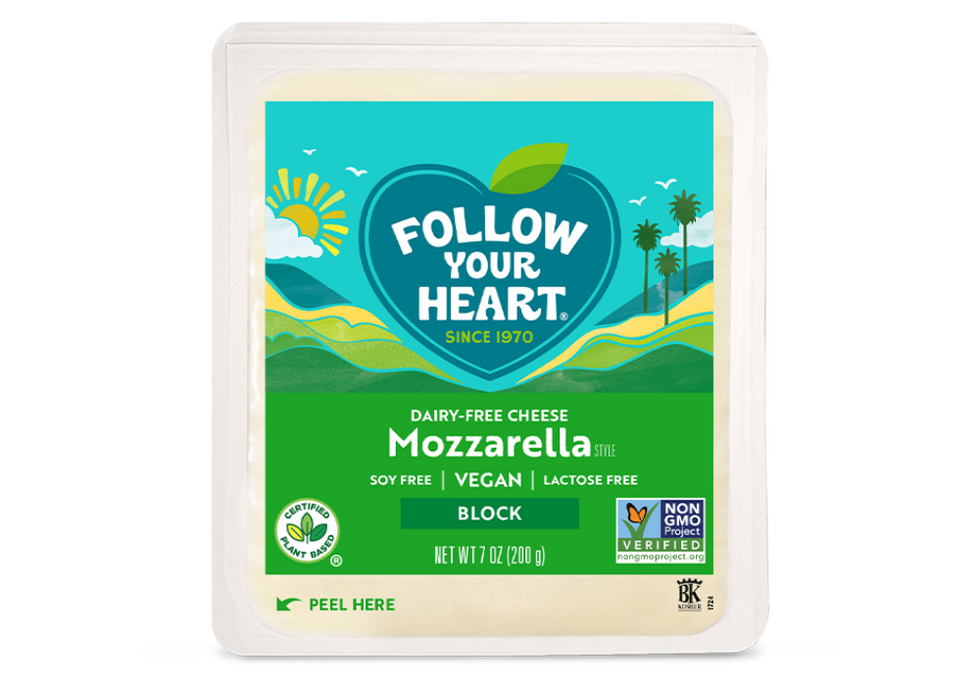 FollowYourHeart.com
Your charcuterie board just went vegan. Brought to you by makers of Veganaise, Follow Your Heart features block cheeses in Mozzarella, Cheddar, Nacho, and Monterey Jack. The brand has evolved as its newest products are free of soy and include flavors like Garlic Herb, Mozzarella, American, and fan-favorite Provolone.
8

.

Treeline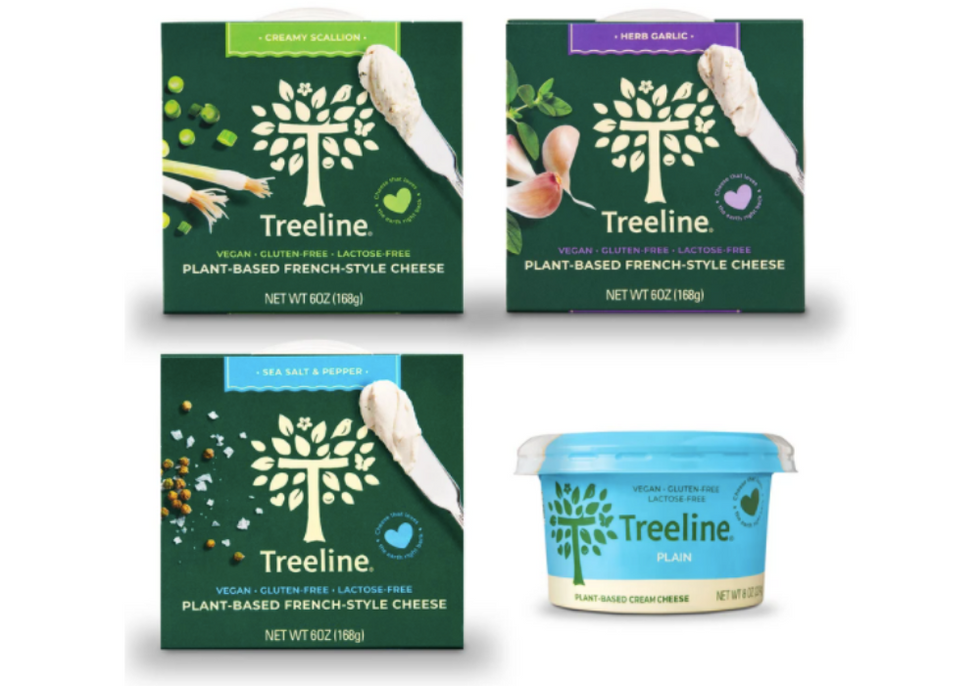 TreelineCheese.com
It's all about flavor, right? Treeline is somehow mastered creating cheeses that are packed with flavor and doesn't have the reputation of being rubbery and chewy like other vegan cheeses. Instead, Treeline has been saluted for its variety of cheeses from Herb-Garlic, Chipotle-Serrano, Scallion, and good old Sea Salt and Pepper. Plus, it just rolled out new items -- Premium New York Style Cashew Cream Cheese and Classic and Cracker Pepper.
Are you a member of our insiders' squad? Join us in the xoTribe Members Community today!
Featured image by Shutterstock