The most enjoyable part of sex for me is getting my pussy ate. It's a widely known fact that eating pussy is the most reliable way to make a person with a vulva orgasm. According to a 2017 study published in the Journal of Sex and Marital Therapy, only 18% of vulva owners can orgasm solely through penetration. To climax, the rest need clitoral stimulation, and eating pussy puts the clitoris in the spotlight.
---
But what if the person you're with doesn't know what they're doing down there? Like with any sexual act, eating pussy can be taught. From incorporating toys to trying different positions, to using your tongue in unique ways, there are many examples of how to improve your oral sex technique. However, I believe the best tips for eating pussies come from people who have them.
So I asked around for tips from real women on how to have amazing cunnilingus. This is what the women I talked to had to say.
1. "Start slowly unless I indicate otherwise."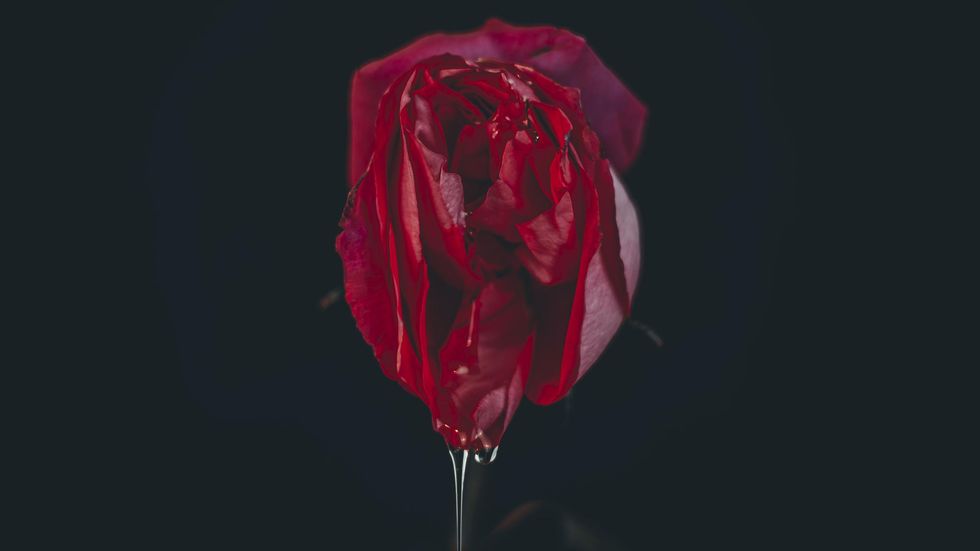 Kateryna Hushylo/ Getty Images
2. "Oral health matters. I have patients who frequently have yeast infections and bacterial vaginosis because their partners have terrible oral care."
3. "Eat it like a very ripe mango (like when it's a 'lil mushy) but more softly and only with your lips and tongue."
4. "Lift the [clitoral] hood! Start slow, don't be too aggressive. The clitoris [says] please and thank you."
5. "Don't go straight for the clitoris. Warm her up. Kiss the lips like they are on her face; lots of tongue and saliva. Suck everything; lips, clit...all the things."
6. "Circle your tongue at the opening of the vagina. Slowly, like [you're] looking for something— get lost, King."
7. "Trigger points are apparently on the mons [pubis]... I was shook and I don't know what she did, but babayyyy."
8. "If you not suffocating a little bit and gotta come up for air, you not doing it right."
9. "Never underestimate the power of slipping a finger or two inside her (thoroughly cleaned) to help with the fun."
10. "Be tf soft! Soften that tongue, them lips, that finger, all that shit. Make it soft!"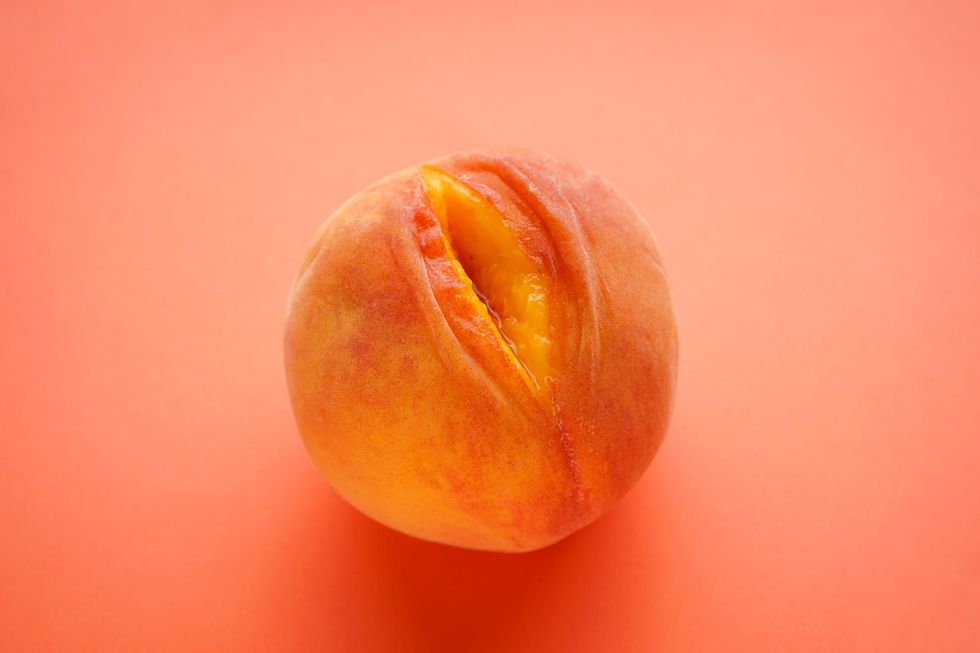 Volodymyr Bushmelov /Getty Images
11. "Every vulva you meet enjoys a different way to be a tasty treat. So ask your partner if you truly don't know which way to go. Beginner tips: suck the clit, the vagina, and lick the lips. Oh, and make it juicy. Nobody likes dry lips."
12. "Please be patient! The climax will not be instantaneous and typically will not happen expeditiously. In addition, if she says she's almost there… DO NOT change that motion/sensation/stroke/whatever…'cause then you gotta start again to build [it] up.:
13. "Build up before going down on her. Don't go all in. Slow down. Use your hands. Tell me I taste good, encourage me, grab my belly, my thighs, move what you gotta move out the way, and do it with honor. Don't stuff her like a chicken. Tell her to come hither."
14. "Listen to your partner, and pay attention to not just words but what the body responds to. Ask questions like 'What do you like?' 'What feels good?' Also, eat it like it's your last meal."
15. "For the love of everything that is good, please flatten your tongue!"
16. "When I say, 'Ooh, right there. Don't stop.' That means wherever your mouth is, don't stop licking right there."
17. "Ask. What. She. Likes. Can't fail if you ask the teacher for the answers."
18. "Wipe her off with a warm towel when she's done."
19. "The best combo is to lick and suck slightly like you would spaghetti noodles. Put the clit in your mouth, roll it around your tongue clockwise, rinse and repeat…"
20. "Enthusiasm is key!  Be aware of your partner's pleasure responses and wetness. When you hear moans—do more of that. Lick, slurp, suck, kiss. Enjoy yourself while enjoying your partner enjoy you."
Let's make things inbox official! Sign up for the xoNecole newsletter for daily love, wellness, career, and exclusive content delivered straight to your inbox.
Feature image by Harbucks/ Getty Images