The way we begin our day sets the tone for how we feel about our day. And for a lot of women, our beauty routines are how we get into formation, and how we ultimately equip ourselves to slay the day ahead.
---
As a woman about her business, I find myself constantly drawing inspiration from the processes of other like-minded phenomenal women who are doing the damn thing in their work lives and taking impressive steps in their career journeys.
Whether she's a marketing coordinator at Squarespace, the founder of her own TRIBE, or the engineer coding for herself, a boss babe is never a boss without the tools that help make her hone in on that feeling of regality and success. Read on to learn the beauty essentials of some of our favorite thriving girl bosses on the rise.
Cheyenne Adler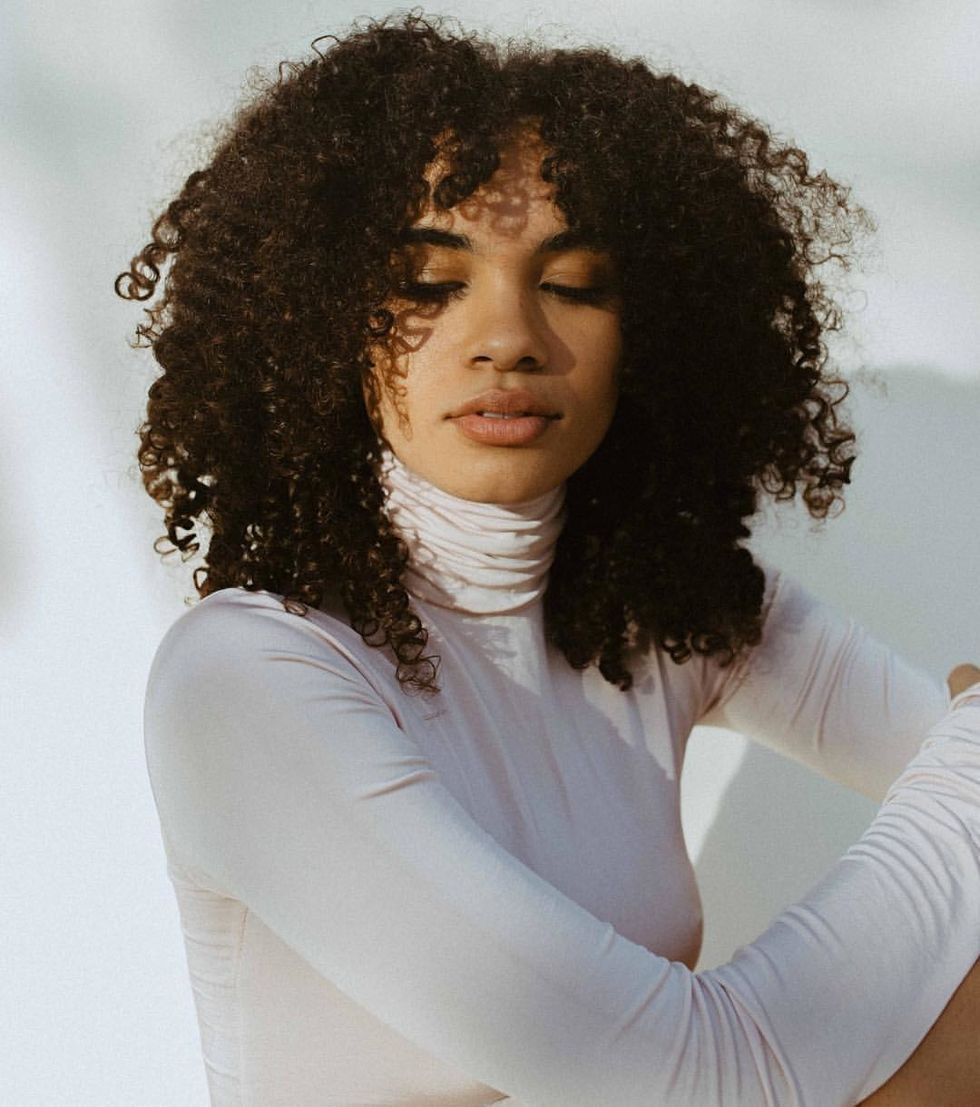 Instagram:@adamantlyadler
Location: New York, NY
Occupation: Marketing Coordinator at Squarespace
"I've always been fascinated by aromatherapy, so I picked this up and I honestly can't start a day without it. A little Wake oil behind the ears in the morning, and I'm ready to tackle anything I've got on my plate - work, photoshoots, events, anything. Not only do you feel rejuvenated, but the scent is subtle enough that it pairs nicely with any perfume, so you smell incredible too."
"You know that saying, 'Don't let anyone with bad brows tell you sh*t about life?' Yeah, well I took that to heart! I never want to be the girl with bad brows! My brows are super full (borderline bushy) and have a mind of their own so I even if I'm not wearing any makeup, a nice swipe or two of Boy Brow always keeps them in shape while I'm sprinting around the office or around the city."
"Our girl, Rihanna really does know how to make a girl GLOW. I'm not one to wear a lot of make up on the day to day so I picked up the Girl Next Door/Chic Phreak palette to add a healthy, natural glow to my cheeks. When I wear it, it's a nice little essence of RihRih motivating me to be my best and baddest self."
"WD/18 is a new fragrance I discovered, and I'm absolutely obsessed. It kind of smells like Le Labo's notorious Santal scent, but half the price -- so you can see why I love it! I believe smelling good really gives a woman a little extra confidence, commanding attention, so you can definitely catch me leaning in a little more closely in meetings knowing I'm smelling bomb af."
"I have pretty hectic days Monday – Friday, so sometimes I'm not the best about managing a well-balanced diet filled with all the nutrients and the healthy good stuff. I know, I know, so bad and I've got to be better, but until I slow down, it's nice to have a reminder every day to at least take my vitamins. Care/Of is awesome because it's 100% customized from the mix of vitamins catered to your targeted needs and they have your name on the bags - what boss woman doesn't like seeing her name on something?"


Maura Chanz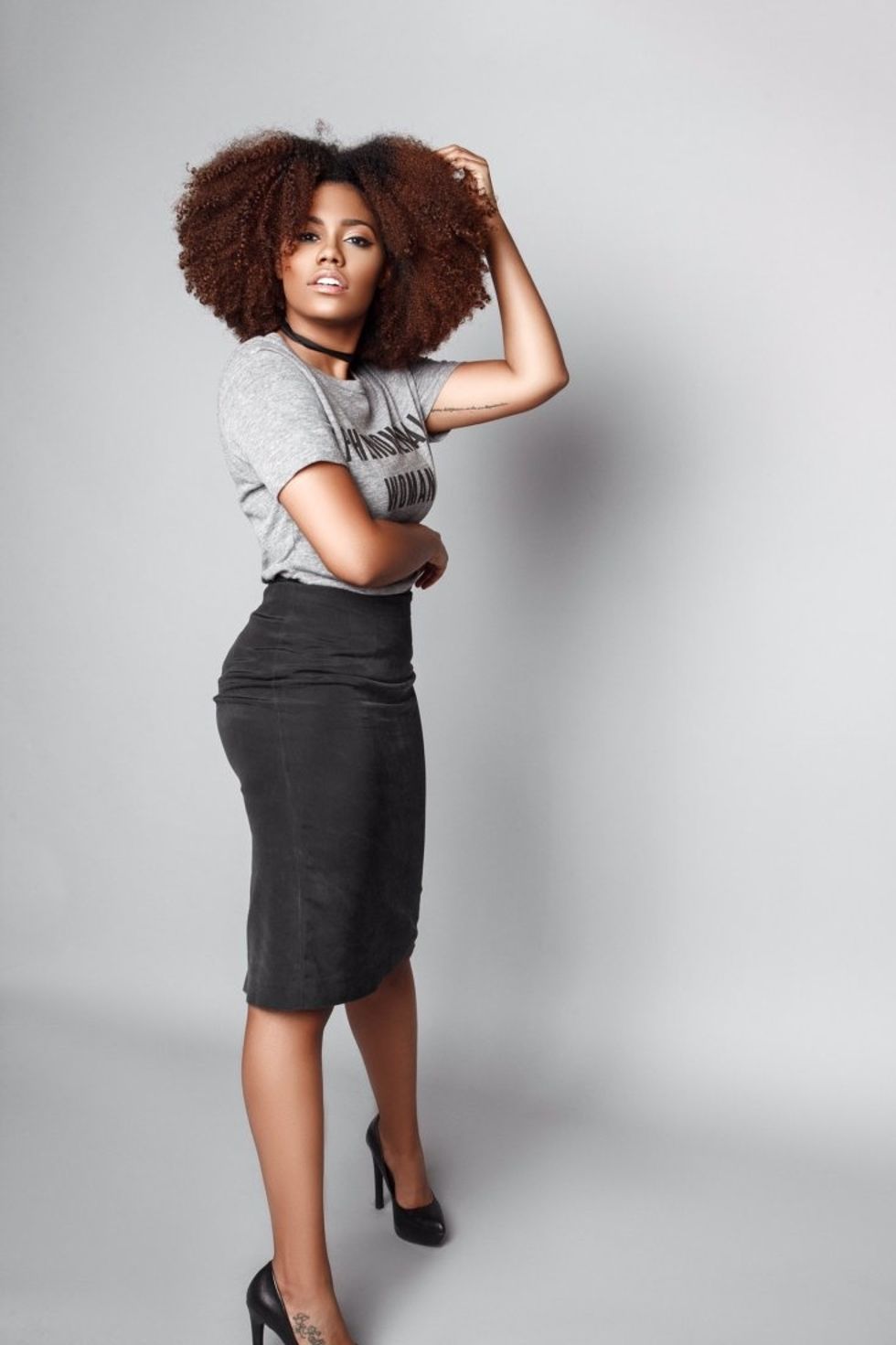 Instagram:@maurachanz
Location: Los Angeles, CA
Occupation: Assistant, Mara Brock Akil – CEO of Glitter + Hustle – Founder of You Need Tribe
"Being a boss is about working smarter not harder. Fenty Foundation allows me to do this because it gives me a flawless look with one product. This foundation allows me a lightweight full coverage that keeps me looking flawless when myself nor my day are anything but."
"A boss asserts her power. For me, this can be done with something as simple as a boom on the lip. Red lipstick, specifically Ruby Woo, has always been a staple and keeps me feeling like I'm kicking ass and taking names."
"In addition to working smarter and asserting my power, I always need something that speaks to my fun and eccentric nature. Hoop earrings are classic (to me) and always give me an edge to slay my day. I can always re-up at my local beauty store when necessary (I've picked some up en route places before)."
Amber Janae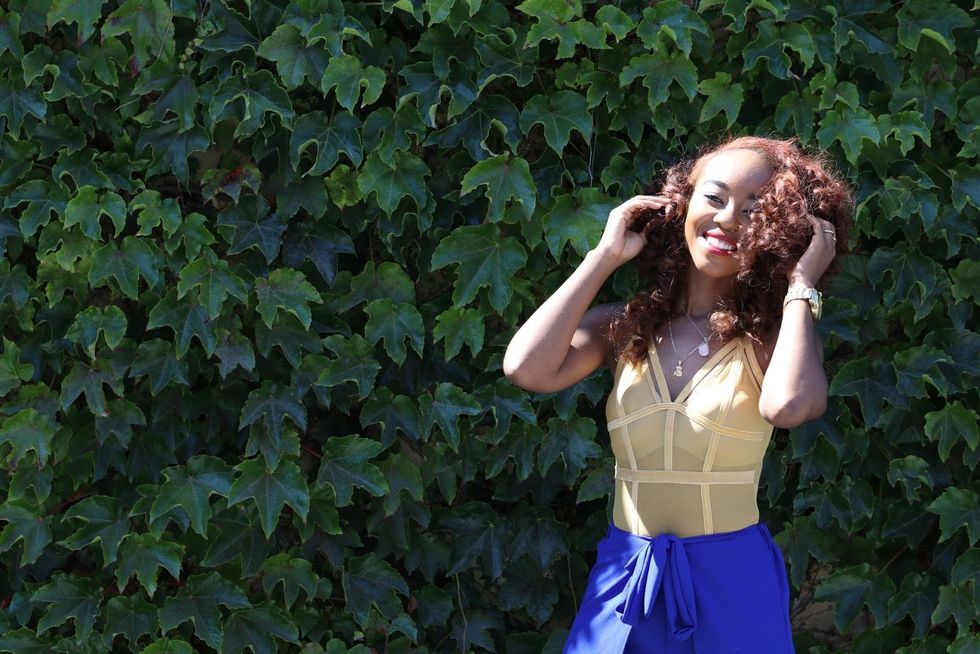 Instagram:@ajscribes
Location: Los Angeles, CA
Occupation: Founder & Editor-in-Chief of THE CORE Magazine
"Smelling good is priority on my list. I have two fragrances I love. Juicy Couture's first perfume ever, which I've been wearing since I was about 17. Also, Bonbon by Viktor and Rolf. A salesman suckered me on a trip to NY and I've been hooked since. Both fragrances are to die for. I was always taught that a woman should have a signature scent, which is why smelling good id something I always take pride in."
"I wear a rose quartz pendant around my neck daily or I'll carry one of my smaller rose quartz crystals in my pocket or purse. Rose quartz are symbolically known as the 'Love stone.' I like to wear it around my neck, close to my heart so that, that chakra remains opened and balanced. I also like it near as I reminder that I am love and am always covered in it."
"Great skin would have to be next. I love makeup, but it's so important for my skin to be clear and glowing underneath it all. My latest go-to product is the Matcha Green Tea and Activated Charcoal Mask by Beija Flor Naturals. Absolutely everything I never knew I needed. Its ingredients are all natural and literally leaves my skin feeling and looking radiant."
JavaScript is currently disabled in this browser. Reactivate it to view this content.
Dara Oke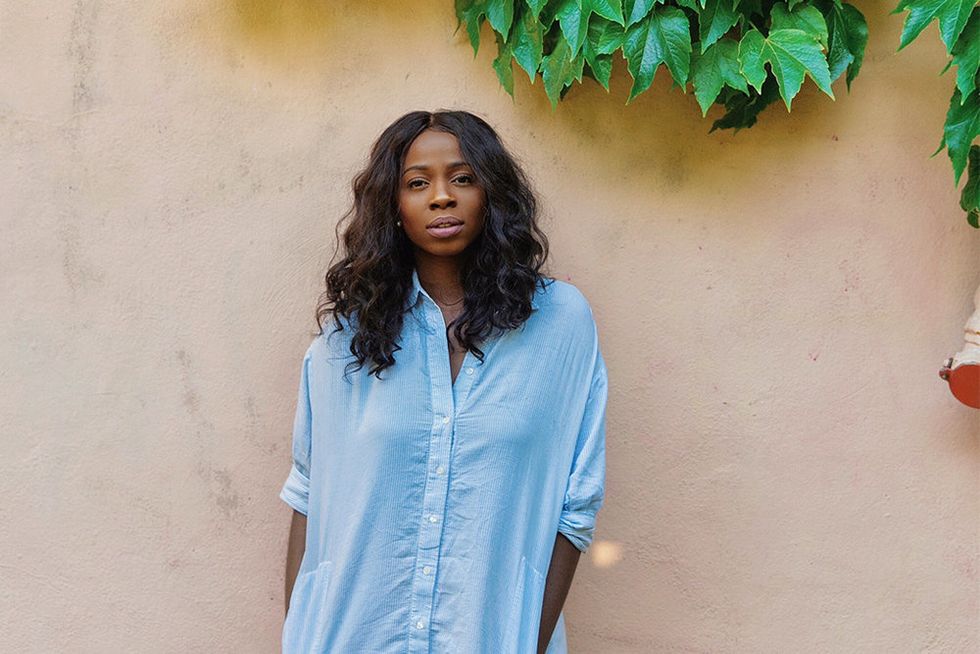 Instagram:@daraoke_
Location: Lagos, Nigeria
Occupation: Entrepreneur, Software Developer + Designer
"I have dry skin, as in - the absolute driest. Finding a facial moisturizer that understood me has been nothing short of a lifelong journey, this completely improved my skincare routine. Washing and moisturizing my face is now my favorite part of waking up and getting my mornings started."
"I was a drugstore foundation girl for a really long time (still swear by Maybelline Fit Me), but then I found foundations I loved enough to shell out the cash for. I rotate between my Nars and Lancome, neither of which are too heavy, but give me the flawless coverage and confidence to conquer my day."
"Working in tech, spending most of my days between meetings and offices always made picking my daily lip color a chore - balancing between not too bold, but still present. I love the muted colors, all day wear, and texture (probably the smoothest liquid lipstick I've tried) of these lipsticks. Plus, they're just a few dollars each. I can 100% guarantee that you'd catch me wearing this on any day."
"I was gifted a pair of these, and to this day they are the only earrings I haven't misplaced (likely because I rarely take them off, except sleep/shower). I never saw myself as a pearl person, nor had I ever purchased designer earrings, but these have become the most consistent part of my wardrobe, and make every outfit feel just a little bit elegant."
Chan-Lo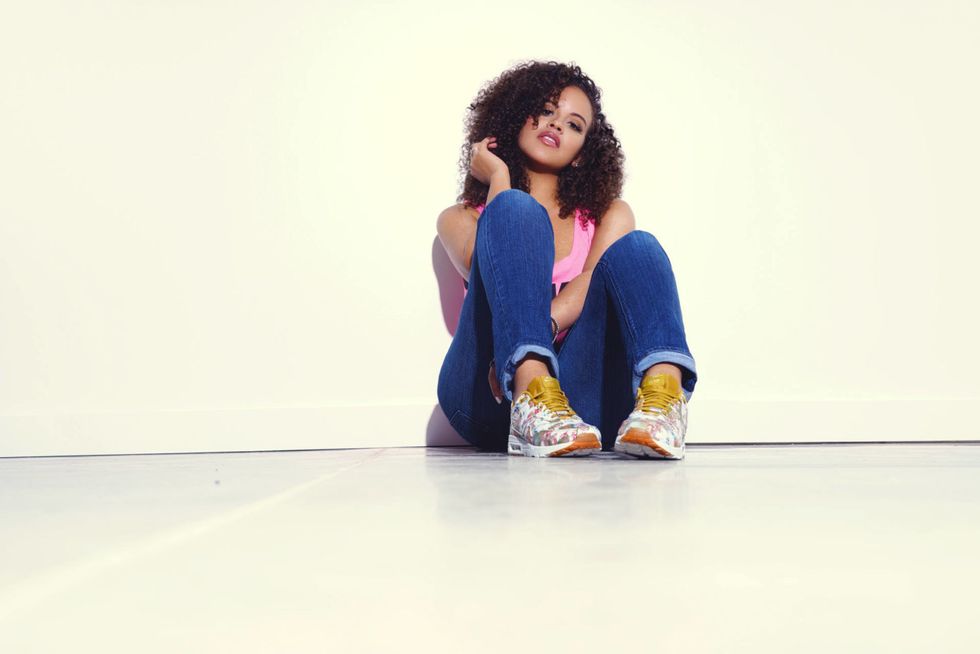 Instagram:@callherchanlo / @cnkdaily
Location: Dallas, TX
Occupation: Chief of Sneaker Chic at CNKDaily.com
"For me, hydrated lips are essential. If you're guilty of not drinking enough water (raises hand), you need a good lip balm to keep your lips hydrated, especially in extreme climates. I live for Rosebud Salve by Rosebud Perfume Co. It's about $6.00 and one pot last me about two months."
"I live in Texas so, you never know what you're going to get as far as weather goes. So, I try to make sure to protect my skin as much as possible. A good face moisturizer with SPF is always the way to go for me personally. I've been using this Neutrogena option since college (when I was battling dry skin in the frozen Tundra of Minneapolis) and I swear by it. Plus, I can always find it for under $10, which makes me super happy."
"I don't do a full face of make-up every day. It's just too time consuming and I like to give my face a chance to breathe but, after throwing on some lip balm and combing out my eyebrows I usually put on some mascara before dashing out of the house. I received this mascara by Butter London in a gift bag and I haven't used anything else since. It doesn't flake, it's easy to remove, and it definitely gives your lashes a huge POP."
"Deep conditioning my hair once a week has made it more manageable and it's easy to do. On Sundays, I usually wash with a good cleansing shampoo and add this deep conditioner post-wash. I usually put on a plastic cap and let it sit while I prep posts or plan social media for the week."
"For those boss babes who hate how time consuming some face cleanse regimens are, this has been a game changer for me personally. The lightweight oil melts away a full face of makeup or the dirt from the day easily without stripping your skin. Plus, the oil adds moisture to your skin. I usually will put this on my face before I hit the shower, rinse off, and I'm good to go."
What are some of the go-to essentials you rely on to help you feel like a boss?