Black Girl Whole
Wellness Quiz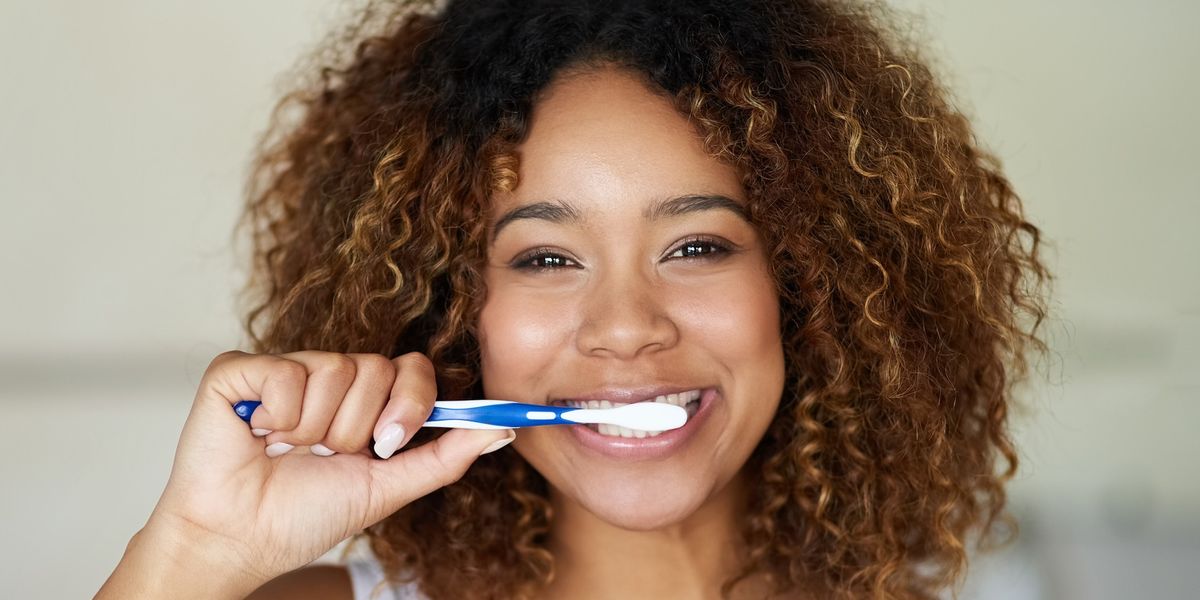 This article is in partnership with Sensodyne.
Our teeth are connected to so many things - our nutrition, our confidence, and our overall mood. We often take for granted how important healthy teeth are, until issues like tooth sensitivity or gum recession come to remind us. Like most things related to our bodies, prevention is the best medicine. Here are five things you can do immediately to improve your oral hygiene, prevent tooth sensitivity, and avoid dental issues down the road.
1) Go Easy On the Rough Brushing: Brushing your teeth is and always will be priority number one in the oral hygiene department. No surprises there! However, there is such a thing as applying too much pressure when brushing…and that can lead to problems over time. Use a toothbrush with soft bristles and brush in smooth, circular motions. It may seem counterintuitive, but a gentle approach to brushing is the most effective way to clean those pearly whites without wearing away enamel and exposing sensitive areas of the teeth.
2) Use A Desensitizing Toothpaste: As everyone knows, mouth pain can be highly uncomfortable; but tooth sensitivity is a whole different beast. Hot weather favorites like ice cream and popsicles have the ability to trigger tooth sensitivity, which might make you want to stay away from icy foods altogether. But as always, prevention is the best medicine here. Switching to a toothpaste like Sensodyne's Sensitivity & Gum toothpaste specifically designed for sensitive teeth will help build a protective layer over sensitive areas of the tooth. Over time, those sharp sensations that occur with extremely cold foods will subside, and you'll be back to treating yourself to your icy faves like this one!
3) Floss, Rinse, Brush. (And In That Order!): Have you ever heard the saying, "It's not what you do, but how you do it"? Well, the same thing applies to taking care of your teeth. Even if you are flossing and brushing religiously, you could be missing out on some of the benefits simply because you aren't doing so in the right order. Flossing is best to do before brushing because it removes food particles and plaque from places your toothbrush can't reach. After a proper flossing sesh, it is important to rinse out your mouth with water after. Finally, you can whip out your toothbrush and get to brushing. Though many of us commonly rinse with water after brushing to remove excess toothpaste, it may not be the best thing for our teeth. That's because fluoride, the active ingredient in toothpaste that protects your enamel, works best when it gets to sit on the teeth and continue working its magic. Rinsing with water after brushing doesn't let the toothpaste go to work like it really can. Changing up your order may take some getting used to, but over time, you'll see the difference.
4) Stay Hydrated: Upping your water supply is a no-fail way to level up your health overall, and your teeth are no exception to this rule. Drinking water not only helps maintain a healthy pH balance in your mouth, but it also washes away residue and acids that can cause enamel erosion. It also helps you steer clear of dry mouth, which is a gateway to bad breath. And who needs that?
5) Show Your Gums Some Love: When it comes to improving your smile, you may be laser-focused on getting your teeth whiter, straighter, and overall healthier. Rightfully so, as these are all attributes of a megawatt smile; but you certainly don't want to leave gum health out of the equation. If you neglect your gums, you'll start to notice the effects of plaque buildup, which can irritate the gums and cause gingivitis, the earliest stage of gum disease. Seeing blood while brushing and flossing is a tell-tale sign that your gums are suffering. You may also experience gum recession — a condition where the gum tissue surrounding your teeth pulls back, exposing more of your tooth. Brushing at least twice a day with a gum-protecting toothpaste like Sensodyne Sensitivity and Gum, coupled with regular dentist visits, will keep your gums shining as bright as those pearly whites.
Sex
Sep 22, 2023 16:00 PM EST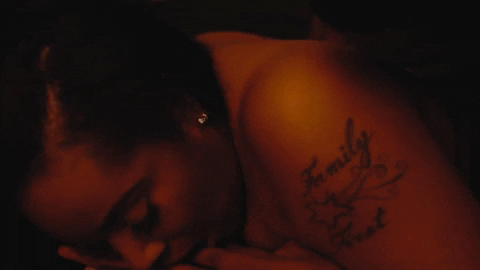 An author by the name of Alexandra Katehakis once said this about orgasms: "Great spiritual teachers throughout the ages have stated that orgasm is the closest some people come to a spiritual experience because of the momentary loss of self. Why is this true? Because with spiritual sex, you move beyond orgasm into a connection with yourself, your partner, and the divine — recognizing them all as one."
If it's counterintuitive to what you've ever thought about orgasms, believe it or not, there are even pastors who have said that climaxing is the closest comprehension of heaven on this side of it: it is an extreme kind of bliss that is indescribable and is best experienced between two people who share a sacrificial kind of love for one another.
Although this might seem like a heavy way to intro this particular topic, because the O Method is an orgasm-achieving technique that centers around housing energy, embracing the mental practice of manifestation, and the attempt to achieve the best climaxes ever — it all works together pretty well if you ask me. If you want to take your orgasms to the next level, it's important that you get out of yourself (to a certain extent), that you see the spiritual role that manifestation plays, and that you are open to trying new things. No doubt about it.
So, let's learn more about what the O Method is all about and how it very well could be just what you've been looking for…even if you didn't know it.
Featured image by Giphy