Would you hold out if your man told you you would have to wait 13 years before getting married?
---
For Zaria, 27, her relationship with her then-boyfriend Tamon was strong enough to do so. Although Tamon occasionally joked with his girlfriend that he wouldn't be ready for marriage until the year 2027, Zaria was patient and remained content within the relationship.
Little did she know, a wedding proposal would come sooner than later.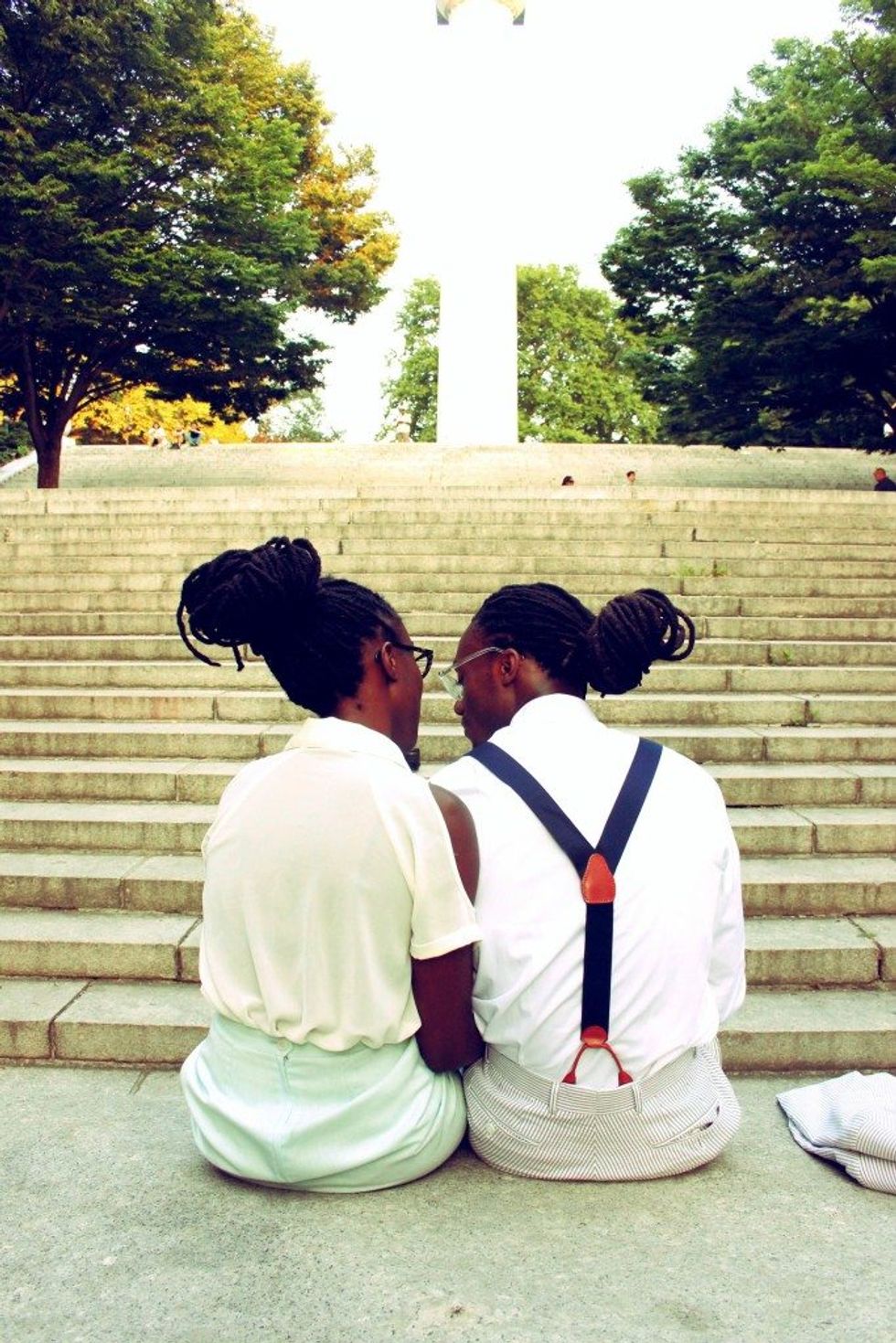 On a summer day, Tamon invited Zaria to Brooklyn, New York to do a photo shoot for a friend's 'black love project.'  But what she didn't know was that the photo shoot was actually a carefully planned engagement that would be all caught on camera:
"My fiancée took me to New York and told me we were doing a photo shoot for a friend who wanted to do a black love project on his website. We took pictures in Brooklyn in a park together, and later moved to the neighborhood where he found a beautiful set of brownstone steps for the final pictures before the sunset. Little did I know, his friend switched to video and caught the entire proposal as it happened."
And of course, Zaria said 'Yes'!
The happy couple are now set to wed March 19, 2016. Take a peek inside this gorgeous couple's proposal below:
Tell me about Zaria and your story of falling in love with her.
Tamon: I stumbled into Zaria on a Friday night while visiting a relative in Baltimore. Unfortunately for me, I wasn't from the area, and in fact I was still living in Canada (where I am from). We met March 23rd, 2012, and I returned home to Canada from my visit on only three days later.
After our serendipitous meeting, I asked to see her again before I left, and she obliged. We went on a date the day before I returned home. I didn't fully expect our friendship/relationship to continue, but for some reason, we talked everyday, for hours, even as I left the country.
When did you know it was time to put a ring on it?
Tamon: My love for Zaria wasn't gradual; it was immediate, unrelenting, and powerful. I could have married her after our first date, but I waited a few years so that people wouldn't think I was crazy.
Did you at any point feel like it was time to settle down with Tamon or were you just going with the flow in the relationship?
Zaria: After I visited Tamon in Canada for the first time, I could honestly envision us spending our lives together. I told my mom about him, and raved to my friends about him. There was just something different about Tamon that made the idea of long-term commitment and marriage feel real. We were both on the same page for so many important aspects of our relationship that it wasn't a far thought that we would get married. I just thought I would have had a clue that he was thinking about proposing!
Talk about the concept you came up with for the proposal.
Tamon: The one thing that I had to absolutely guarantee was that she would have no idea. For about six months prior to our engagement, I had been telling Zaria that I'll be ready for marriage when I turn 40 (obviously untrue). She knew that I loved her deeply, but to really catch her off guard, I constantly reminded her that 2027 sounded like a good year for a wedding.
Phase one was then complete. I knew I wanted to capture the moment on camera, and I wanted to keep her all to myself the night I proposed. Hence, I planned for us to travel to New York for the weekend from Washington, D.C.
I personally am a hobbyist photographer, so I approached a photographer friend of mine in Brooklyn to capture the moment for us. I often put Zaria in front of my lens, so it raised no suspicions to have a friend of mine take images of the two of us. I told Zaria that my friend in Brooklyn was working on a Black Love site and wanted to take some photos of us for his site–easy enough.
We shot around Fort Greene Park in Brooklyn for about an hour, and my friend Julien found a gorgeous brownstone for the backdrop.
Then it happened.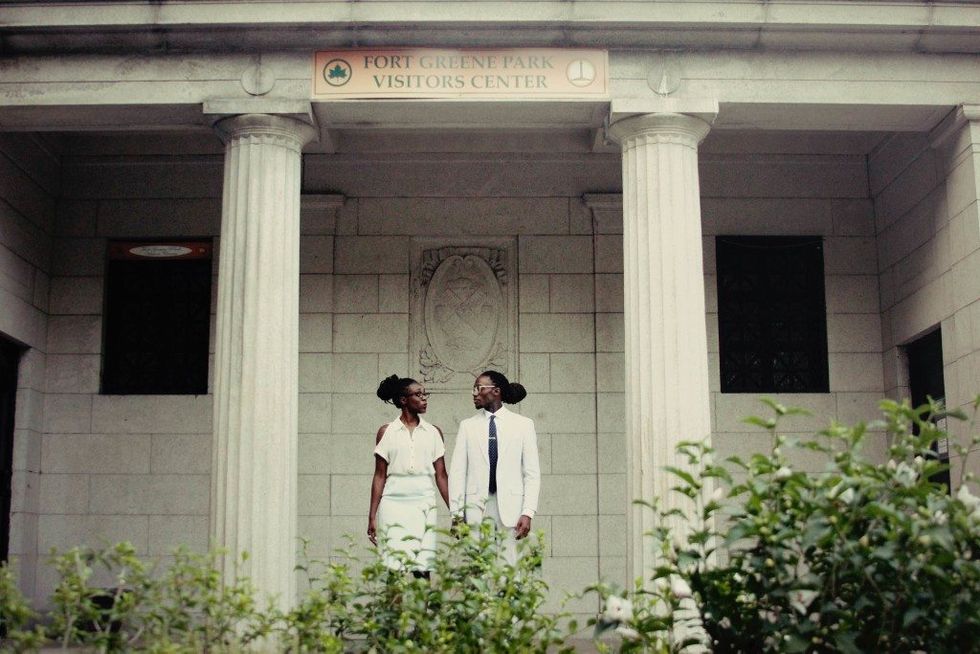 Zaria, your reaction was beautiful. What were you thinking during the photo shoot and what were thoughts when your fiancé pulled the ring out?
Zaria: I loved the concept of a Black Love project, and I was curious to see how the photos turned out in the end. There were several moments in the park when I thought, "Oh, this would be such a cute engagement shoot!" But when we were on the steps and he pulled the ring out, I was in awe that something so wonderful could happen to me. The fact that he planned for so long and was so diligent about every detail made it even more special.
What do you have planned or what are some ideas you're going for in your wedding?
Zaria: We want a classic and timeless wedding, something we can look back at in 50 years and reminisce about the day we became a family. We're getting married at a church in Washington, D.C., and since it will take place between winter and spring, we picked neutral colors that would be appropriate in either season. I'm just happy to be marrying my best friend!
Do you have a beautiful proposal story that you would like to share? Contact us at editor@xonecole.com, Subject 'Proposal Story.' Include photos and video (if possible)!