When I saw that The Lip Bar was launching a new product that was "more than lip," I took notice. I watched every Insta teaser trying to figure out what the new product would be because, like most of us, I want to know now. Since the launch was taking place at ESSENCE Fest, I was going to stop by one of their pop-ups to support. Before I could do that, I was invited to the "She's Gotta Have It" brunch.
---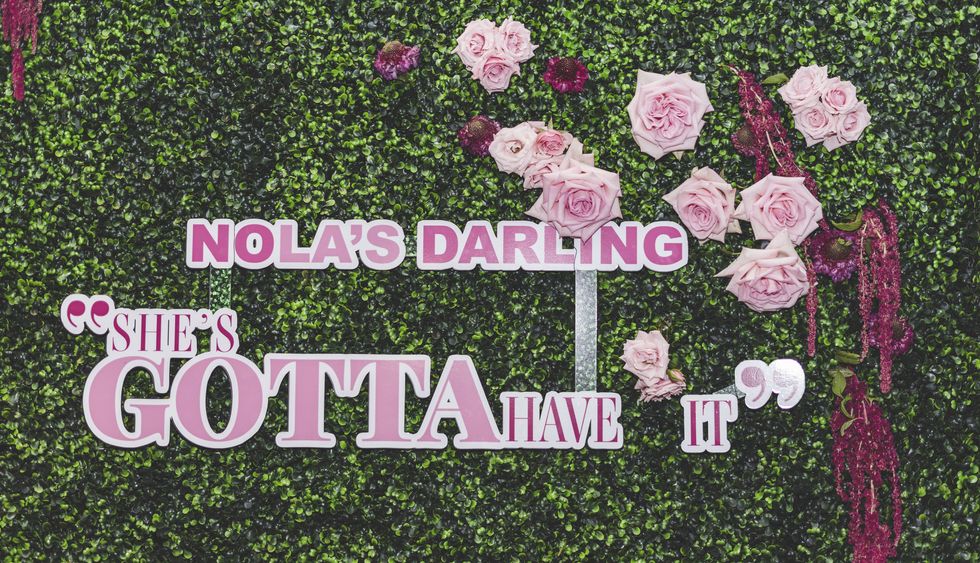 Michael Porter
The brunch was hosted by Rachel Roff (founder of Urban Skin Rx), Melissa Butler (founder of The Lip Bar), Monique Rodriguez (founder of Mielle Organics), and Ylorie Taylor (Vice-President of EDEN BodyWorks). Walking into that beautifully decorated room and meeting the women behind brands I support and admire was one of the highlights of my weekend.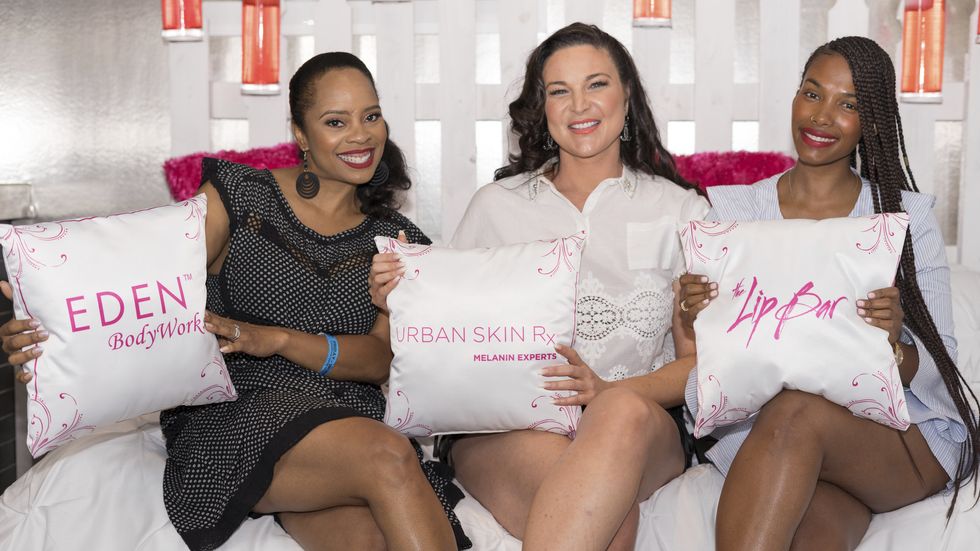 EDEN BodyWorks Vice-President Ylorie Taylor, Urban Skin Rx Founder Rachel Roff, and The Lip Bar Founder Melissa Butler on the "She's Gotta Have It" bedMichael Porter
As the brunch got started, Melissa, along with the other hostesses, welcomed us and gave us insight into their lives as businesswomen. Then they talked about "what they gotta have for the rest of the year," encouraging each of us to do the same. My "gotta haves" were patience and gratitude.

As the brunch went on, Melissa spoke about the launch of The Lip Bar's Fresh Glow.
And as Melissa spoke, something she said really jumped out at me — she was nervous about moving outside of lip products because she'd named her company "The Lip Bar". From the outside looking in, it can be hard to imagine a fearless entrepreneur being nervous about anything. But as someone that has run a business, I can see why making a pivot outside of what your customers and the industry know you for could be nerve-wracking —especially after a fifteen-month journey to bringing the Fresh Glow to market.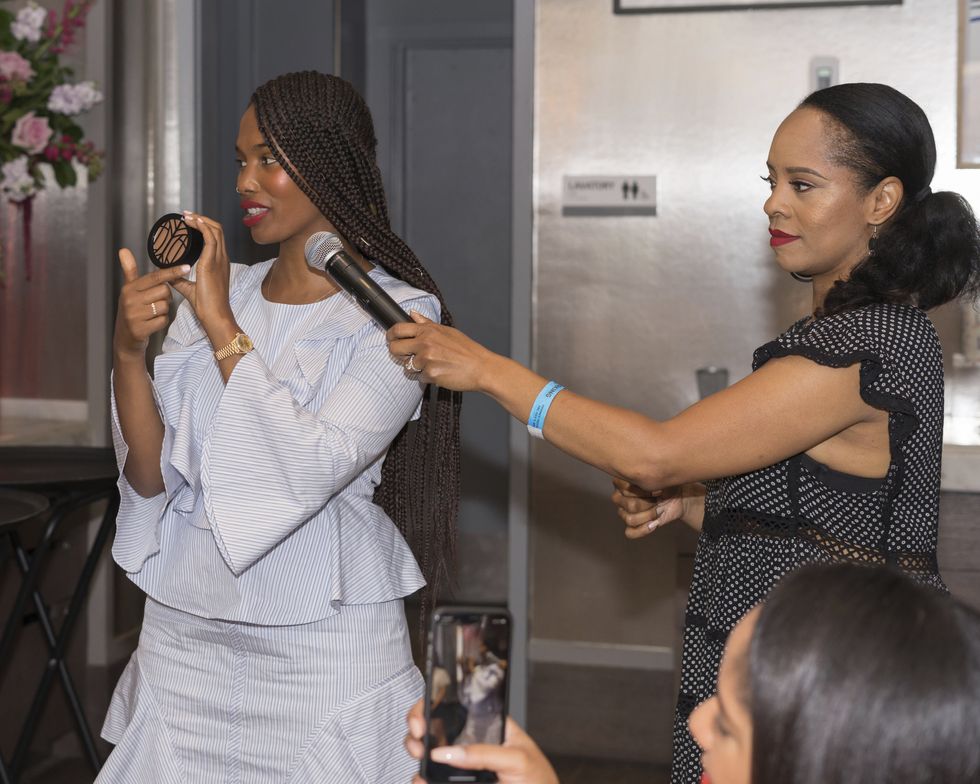 Melissa and YlorieMichael Porter
But Melissa put it like this, "Ultimately, it came down to our customers. I can push through any fear for them, and there have been countless inquiries about expansion. Knowing they wanted it gave me the confidence to move forward. Once I settled on the decision to expand, then I had to think about what the product would be.

"I always want to bring innovation to the market. I didn't want to just create something that was already in existence and put in pretty packaging. This is our first time expanding outside of lip [products] – so I wanted it to be impactful and bring some innovation to the space."

Well, she did just that!
I can personally say their latest launch is one of my favorites.
The packaging is sturdy and comes with a mirror and brush, and it's perfect for me because it fits right into my carry-on makeup case. Not to mention the highlight shade makes wherever you place it pop while the bronzer shade is so rich that you don't need much to contour or add dimension to your bone structure (which is a good thing).

Watching Melissa succeed, pivot, and grow with The Lip Bar has given me a newfound belief that with the right attitude, patience, and the will to step out on faith even in the midst of fear — we can accomplish anything.
To purchase your own Fresh Glow bronzer + blush compact, click here.
Featured image by The Lip Bar
Want more stories like this? Sign up for our newsletter here and check out the related reads below:
Mary J. Blige's Latest MAC Collaboration Proves That She IS The Bag
Introducing Skin Glass: An Organic Face Oil For A Natural Glow
The Glow Expert Siraad Dirshe Shares The Beauty Products She Swears By