---
While 2020 has felt like a never-ending movie in and of itself, there is something to be said about the escapism that can be found inside of a movie that reels you in or a binge-worthy series. And being that it is the top of the month, Netflix is once again coming in clutch with the release of a roll-out of movies and shows that are new to their platform.
Every month, the streaming giant goes out with the old and in with the new, and November is no different. As always, xoNecole has you covered with the Strong Black Lead releases that Netflix has on deck this month. From Woo and Two Can Play That Game to Fruitvale Station, there is a little melanated drip for everyone (and with a sprinkle of pre-holiday cheer). Without further ado, here's what's new and black AF on Netflix this month.
What's New On Netflix: November 2020
11/1: Boyz n the Hood
What some people may not know is, Boyz n the Hood is the late director John Singleton's feature directorial debut. In the wake of the 1991 release, the film has gone on to be a defining film of its time and of its genre. Starring Cuba Gooding Jr., Morris Chestnut, Ice Cube, Nia Long, Angela Bassett, Regina King, and Laurence Fishburne, Boyz n the Hood is a coming-of-age story following the lives of three young men facing issues that come with life in the hood.
11/1: Jumping the Broom
On a much lighter note, Jumping the Broom is a 2011 film helmed by Salim Akil. The rom-com stars Laz Alonso and Paula Patton as engaged couple Jason Taylor and Sabrina Watson respectively. The movie, which also features a star-studded cast, follows the drama and the hilarity that ensues as the couple prepare to make things official and jump the broom.
11/1: School Daze
School Daze is a Spike Lee Joint of epic proportions. You get HBCU life depicted. You get the laughs that come with a smartly-penned comedy. You get the theatrics of a musical. And you get the remarkable forces that are Laurence Fishburne and Giancarlo Esposito. And it wouldn't be a Spike Lee joint without exploring deep-rooted issues that plague our community (read: colorism), so you get that too.
11/1: Chappelle's Show
It's like November came through and knew exactly what we needed: Dave Chappelle's unapologetic, raucous humor in the form of his famed sketch comedy show, Chappelle's Show. The series, which ran from 2003 to 2006 on Comedy Central, spawned several infamous parodies revolving around culture and race. Although Chappelle walked away from the show in 2005, the legacy he left behind was already cemented. Now, we get to relive it all over again. Life is good.
11/1: Two Can Play That Game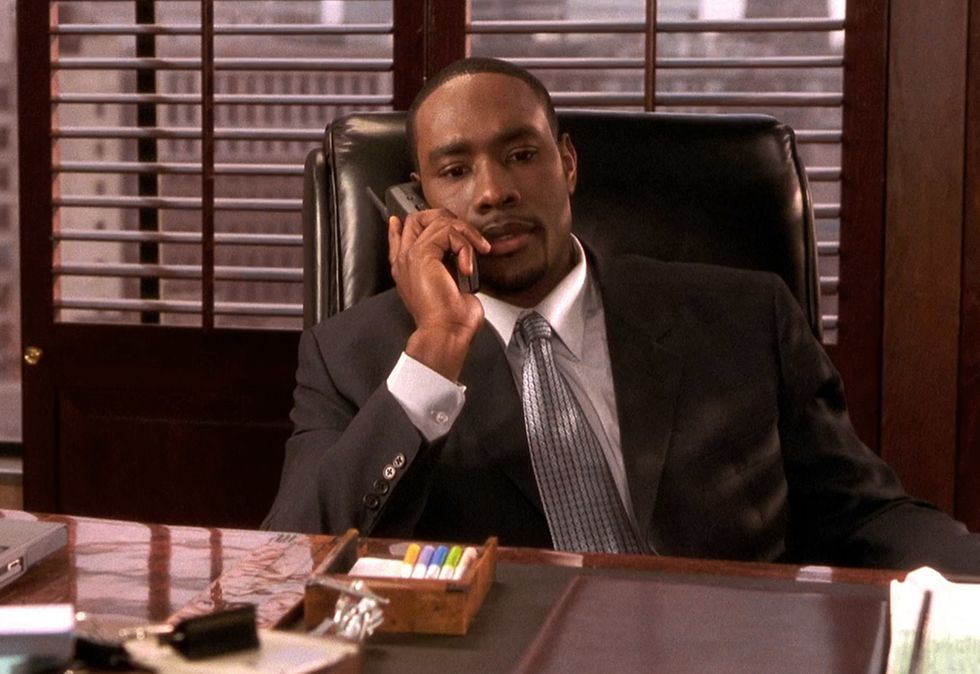 Two Can Play That Game/Film screenshot
I don't know about you, but the chemistry between Morris Chestnut and Vivica A. Fox alone is a good enough reason to give this 2001 rom-com another watch. Two Can Play That Game was a depiction of the games people play and a reminder that taking the honest route isn't as played out as we think. Still, it's fun to see Vivica's character Shanté make Morris' character squirm. And even more thrilling to watch when Morris steps up to the plate to give her a taste of her medicine.
11/1: Woo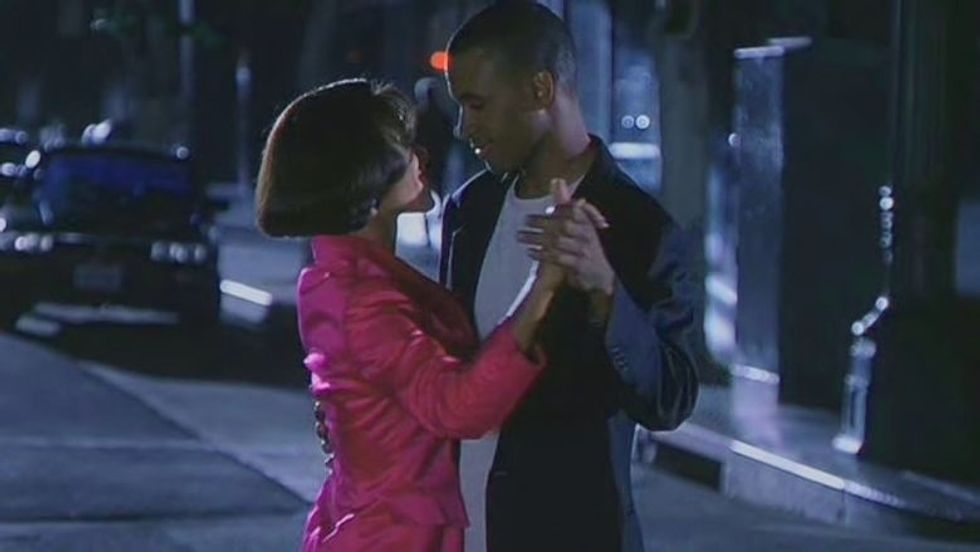 Woo/Film screenshot
In this 1998 movie, "woo" isn't a verb, it's a noun. One that Jada Pinkett Smith embodies. The actress plays the title role as Woo. Woo has her world wrapped around her finger and often feels like the author of her own story, except when it comes to the men that she dates. That is until she meets Tim, played by Tommy Lee Davidson.
11/5: Operation Christmas Drop
Being that it's November, we're inching into that time of year again when the holiday season is back in full swing, so it comes as no surprise that Netflix wants to sprinkle some Christmas cheer so early this season. Kicking things off is Operation Christmas Drop, starring The Vampire Diaries' Kat Graham and Alexander Ludwig.
11/5: A New York Christmas Wedding
Have you ever wondered what life might have been like if you had acted on the feelings you had for someone else? This holiday-themed movie explores what happens when an angel visits a soon-to-be bride before her Christmas Eve wedding. The main character Jennifer's "what if" is turned into a "what could have been" when the angel shows her her life if she followed her heart.
11/6: Citation
Based on true events, Citation tells the story of a student who finds herself up against her school when she reports a popular professor for trying to rape her. The award-winning Nigerian film stars Jimmy Jean-Louis.
11/6: Country Ever After
Country Ever After (originally named Country-ish) is a Netflix reality series that follows Coffey Anderson, a country singer, and his wife hip-hop dancer Criscilla Anderson. Talk about opposites attract. The show will center around how the two navigate their love and careers, as well as their faith and family.
11/12: Fruitvale Station
The film that started it all between one of my favorite film duos, director Ryan Coogler and actor Michael B. Jordan. Fruitvale Station depicts the life of Oscar Grant, a 22-year-old unarmed black man who was murdered one night in Fruitvale Station by a police officer. Coogler wrote and directed the film and told the story through flashbacks that showed glimpses of the last day of Grant's life.
11/13: Jingle Jangle: A Christmas Journey
A 2020 film directed by David E. Talbert, Jingle Jangle: A Christmas Journey has two things the holiday season calls for: Christmas and musicals. Starring Forest Whitaker as Jeronicus Jangle, the musical also features Anika Noni Rose, Keegan-Michael Key, Phylicia Rashad, and newcomer Madison Mills. In it, toymaker Jangle and his granddaughter create an invention that could change the trajectory of their lives.
11/16: Loving
Loving tells the true story of married interracial couple Richard and Mildred Loving. The two were eventually thrown into jail for their relationship and then banished from the state of Virginia. The biographical drama tells a fictionalized version of what would ultimately lead to a monumental Supreme Court decision (Loving v. Virginia) that would change the way interracial marriage was viewed forever.
11/16: Whose Streets?
Whose Streets? is a 2017 documentary directed by Sabaah Folayan that gives an account of the events following Michael Brown's tragic murder at the hands of a police officer in Ferguson, Missouri. What followed was the Ferguson Uprising, and Whose Streets? offers a first-hand account of how a tragedy woke the community up.
11/20: Voices of Fire
Pharrell Williams has the Midas touch when it comes to music. The famed producer's ear is bar none, so it shouldn't be surprising that the multi-hyphenate is using his craft to find new voices. Voices of Fire is a docuseries that follows his journey to find the best voices to be a part of his gospel choir.
11/27: Dance Dreams: Hot Chocolate Nutcracker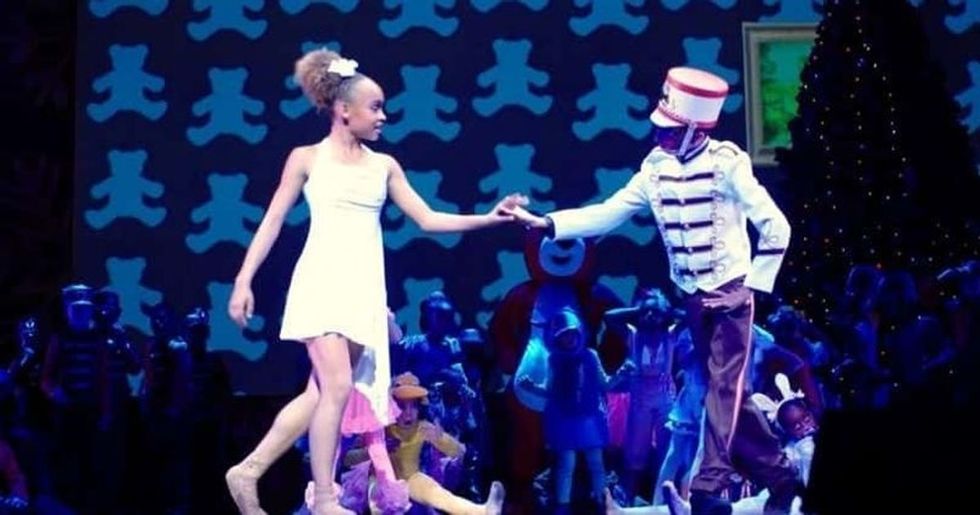 Dance Dreams/Film screenshot
Dance Dreams: Hot Chocolate Nutcracker is a Shondaland production (her first collaboration on Netflix, btw) documentary film that showcases famed choreographer Debbie Allen and the dancers of the Debbie Allen Dance Academy as they put on their annual Hot Chocolate Nutcracker show.
Are you a member of our insiders squad? Join us in the xoTribe Members Community today!
Featured image by Shutterstock