---
It took me years to learn that I don't need to be thinner to be happy and that healthy can also look thicc AF. Wellness isn't a destination, issa journey and after making a major lifestyle change to level up her diet and elevate her fitness, Lizzo knows this well. In a series of posts on TikTok, the 32-year-old singer revealed her recent transition to veganism and said that although it hasn't been easy, her physical well-being is totally worth it. She captioned one video:
"As a new vegan, I'm enjoying exploring flavors from plants & plant-based proteins! Every journey is personal & deserves to be celebrated."
In her latest collection of Tik Tok videos, Lizzo has been diligently spilling the tea on all of the plant-based products that keep her feeling good as hell and we are taking notes. With small lifestyle changes like switching out her hot cheetos for hummus and veggie puffs, Lizzo says that her increased amount of time at home has allowed her to put her culinary skills to the test to curb her cravings.
Along with vegan bacon with maple syrup, mushroom meatballs, and plant-based scrambled eggs, here are a few more of Lizzo's go-to recipes:
Breakfast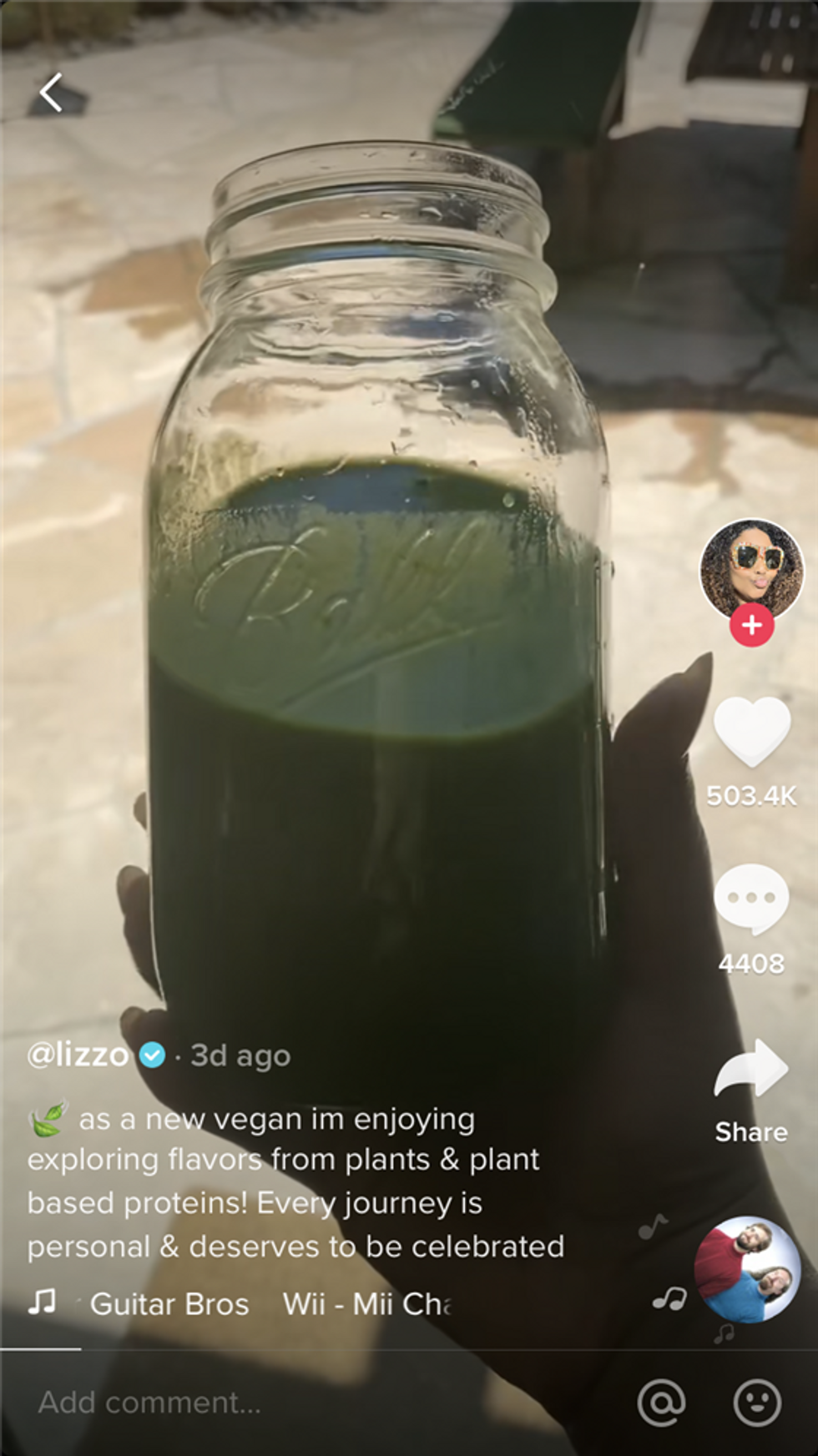 TikTok
Ingredients:
Coconut water
Kale or spinach
Frozen fruit
Lunch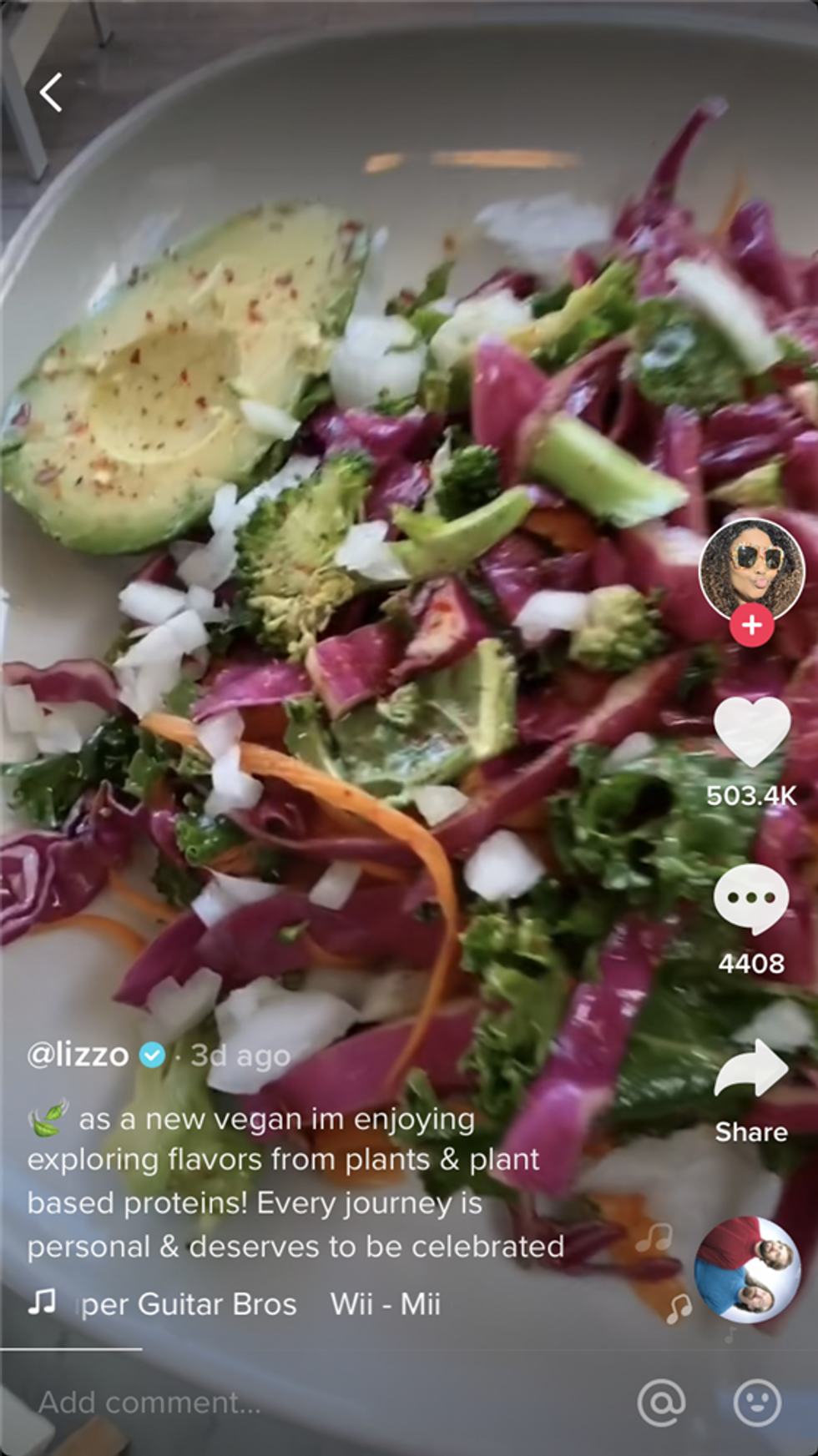 TikTok
Ingredients:
Kale
Red cabbage
Broccoli
Avocado
White onions
Carrots
Snack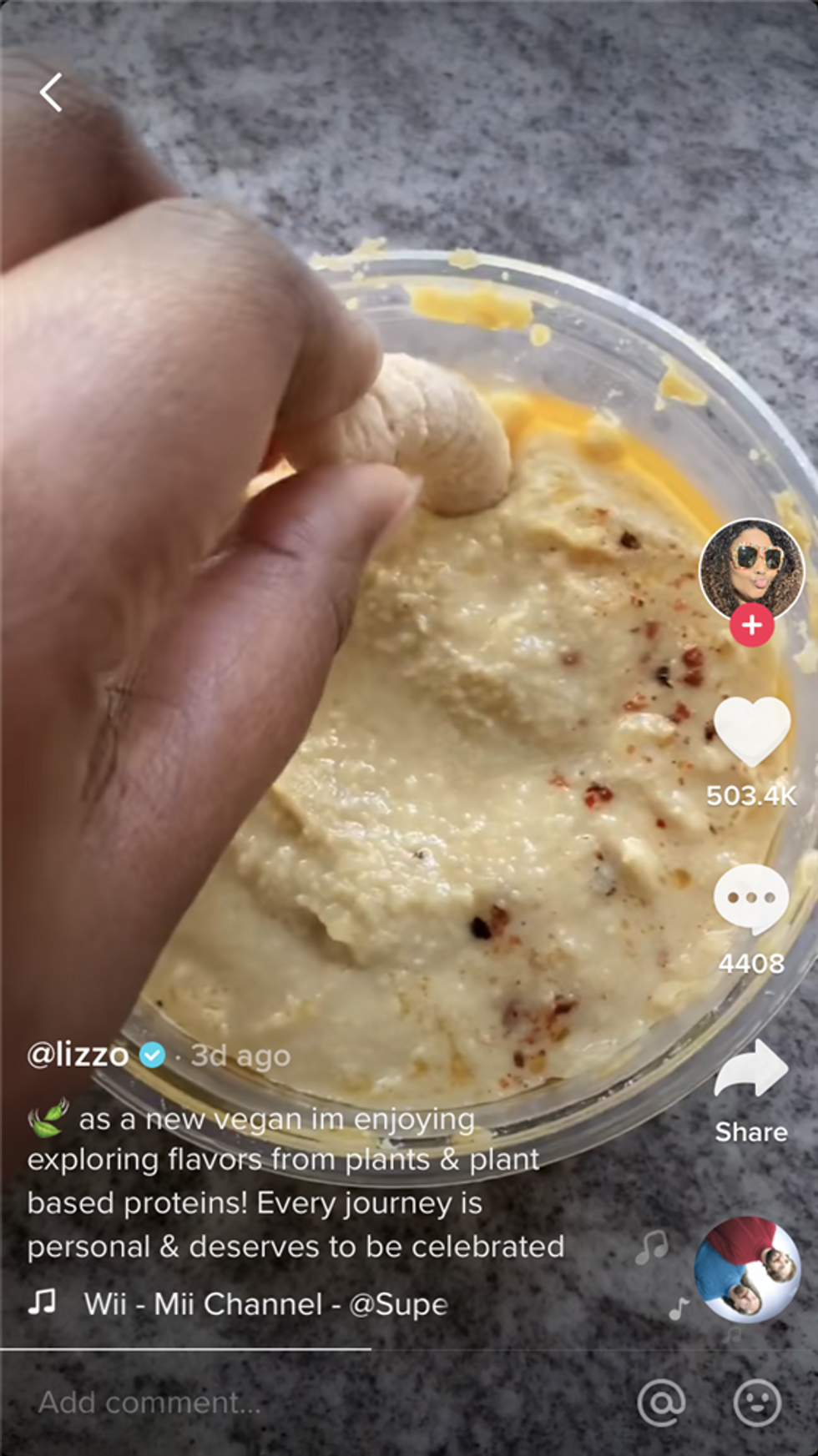 TikTok
"I used to eat a lot of hot Cheetos, but that wasn't good for my acid-reflux. These are Cheeto-alternative I love that's vegan and I dip them in hummus. Badda-boom badda-snack!"
Ingredients:
Hummus
Lesser Evil Paleo Puffs
Dinner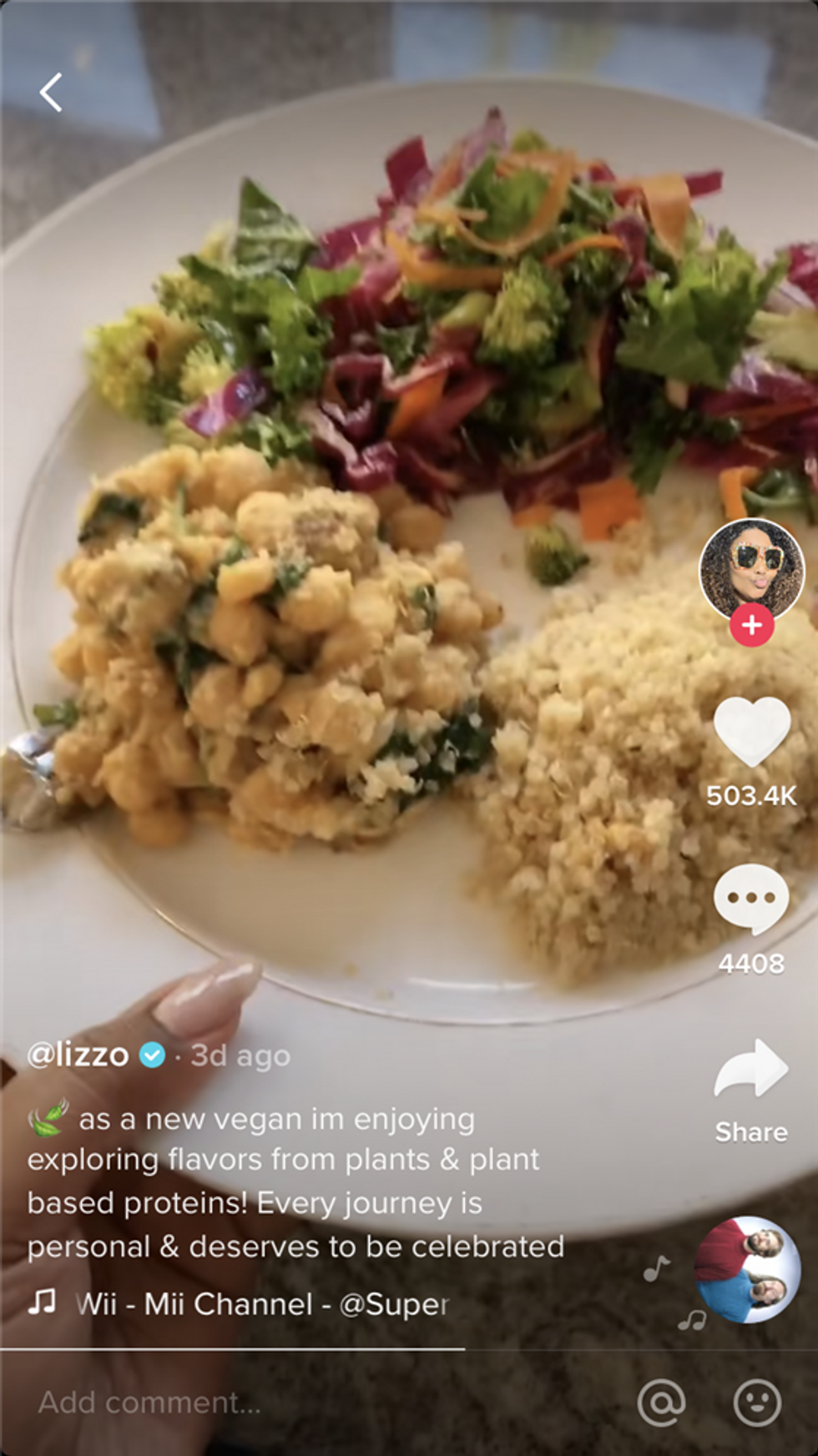 TikTok
Ingredients:
Mushroom balls mixed with truffles and chickpeas
Quinoa
Leftover lunch salad
Featured image by lev radin / Shutterstock.com