Issa Rae has come a long way since writing, producing, and starring as the awkward black girl in her YouTube webseries aptly titled Awkward Black Girl.
---
The LA native has made a brand from being herself, from her HBO-produced for the culture series Insecure to her recent modeling gig as one of the newest faces for CoverGirl. And now, instead of gracing the feeds of our YouTube subscriptions, she is stunting on us with that leading lady glow at red carpet events, award shows, and cover after cover of some of the biggest publications – we see you AdWeek!
Issa is the gift that keeps on giving and recently, we learned that her partnership with HBO has deepened. She will have not just one show on premium cable – but three!
As if the conversations that constantly circulate around #TeamIssa vs. #TeamLawrence following every episode of the show Insecure weren't enough, Issa has created two more series to provoke the uncomfortable, often controversial dialogue amid the millennial minds of today.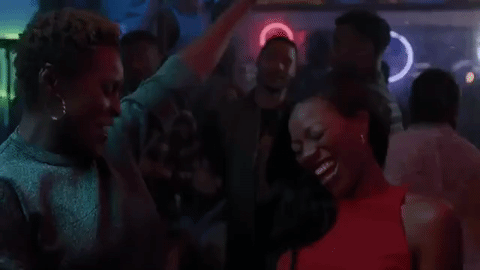 Ms. Rae will – once again – wear the hat of executive producer of both of the new HBO shows, set to premiere in 2018.
The first series is Him & Her, which is a half-hour sitcom centered on a bisexual man as he maneuvers through the varying challenges of dating, love, and relationships.
The other is an hour-long drama, co-created with Scandal writer, Raamala Mohamed, called Sweet Life. It is said to be coming-of-age story that revolves around the black elite and depicts the black upper-middle class community. Think Beverly Hills 90210 meets Baldwin Hills.
Yearlong subscriptions to HBO Go are about to be lit!
Everything Issa touches seems to turn gold, so there's no doubt the public will respond positively and support her new shows just like they do when they clamor around the TV to issue their dissertations on Insecure on Twitter in real-time. What's the secret behind Issa's success?
Well, it's probably her relatability and her FUBU demeanor. In every interview, she carries herself like someone who knows exactly who she is and what she brings to the table just as much as she is fully aware of who her platform is for. It's no surprise that black girls, women, even men are all here for it.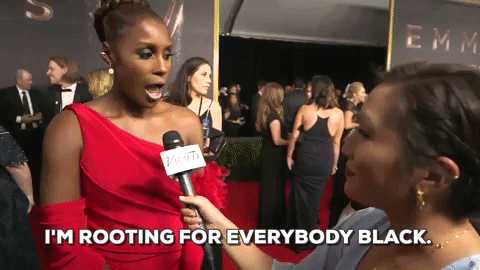 As someone who has witnessed Issa Rae's career unfold beautifully, this is a huge stepping stone because it's a come up for black women in film and entertainment. Every new level Issa reaches, means that a new door opens up for the black woman behind her.
It's more than just a black girl's magic moment, Issa takeover!
Featured image via Giphy