Everyone is entitled to their own life preferences, but it always makes me cringe when I hear women say they do not believe in fostering friendships with other women.
---
In the instances that I've heard this statement, it is said with pride – as if a badge of honor is somehow bestowed upon those of us who choose to only connect with guy friends.
We justify these prejudicial statements by saying that women are just too messy or always get too jealous. And as I tune in to all the reasons why women choose to shut themselves off to other women, it saddens my soul and begs the question: "Who hurt you, sis?"
All of us have been there before - a little scarred by frenemies and downright mean girls who've chipped away at our trust. Yet, for each of these situations, there are bonds that are rekindled with maturity, reflection that leads to sincere apologies, and an overarching sisterhood that deserves to be embraced more than the stereotypical shade displayed on reality TV shows.
Truth be told, the very essence of my successes is tied to women.
A mother who's made sure I feel like "I ain't seen a ceiling in my whole life." A grandmother who instilled hard work and independence into the fabric of my bones. Elementary friends who guard my heart and protect my mind from the insecurities pushed upon me by society with encouragement and truth. High school buds who are willing to drive to the end of the earth at the drop of a dime to save my butt. A whole crew of law school friends yelling, "Yassss" for every accomplishment.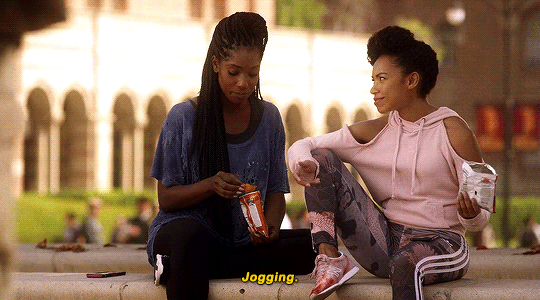 My girlfriends double as spiritual advisors when I can't find the light in a situation. They are there holding my hand when depression tries to seep into my life.

My girl gang motivates me to connect with my higher purpose, pushing me toward my destiny through encouraging texts and calls. They check me when I am wrong, sympathize with me when I am cramping for dear life, and love me when I'm not even sure I love myself.
And although I'm sure that your best guy friend tries with all his might to do the same things, there is nothing quite empowering as receiving love and affirmation from a woman who walks a similar path as you. She understands why you're so emotional when your dude doesn't get the big deal, knows when you need your leave out adjusted, and has the patience to take five million pictures of you from different angles to make sure you get one good shot.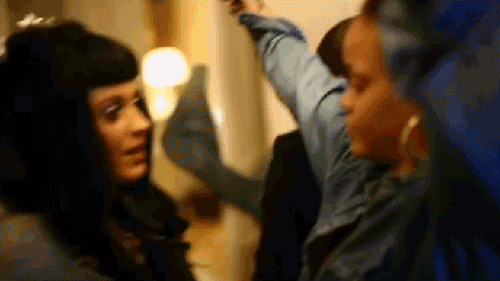 There is indescribable value in woman to woman relationships that makes us better.
So when I hear that one of my sisters has shut herself off from ever receiving this type of golden bond, it makes my heart ache.
It makes me sad for a moment because she'll never know how having at least one authentic woman to share life's journey with, elevates you like nothing else this world has to offer. She will forever miss the fact that her initial attitude toward the women she encounters begets the negative response she has preconceived in her mind.
She might never realize the growth that comes with recognizing that we often attract relationships that are a mirror reflection of ourselves, or understand that fierce lady friendships start with positivity, an open mind, and the willingness to forgive not so perfect women who are evolving into more.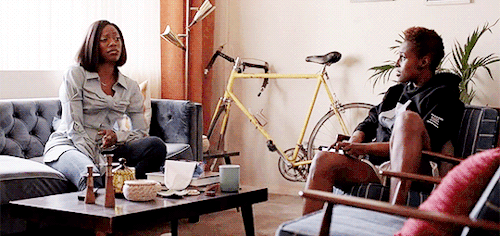 As women, we are programmed to be intrinsically resilient. Our magic has always been in our ability to dust ourselves off and try again despite the worst circumstances.
We hope, in spite of, for love, inclusion, and mutual respect – determined not to give up regardless of rigor. We are forever pushing the envelope and fighting like hell for the things that are important to us.
Use your resilience to work just as hard to foster love among women.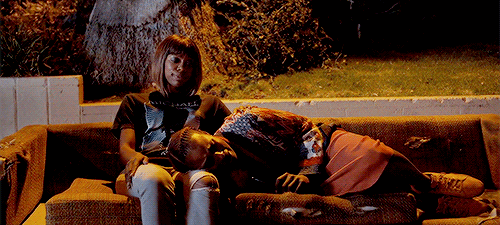 Understand that sisterly relationships are the fabric that strengthens our cause. It binds us together in ways that make us unstoppable.
Share a smile with someone as they walk through the door. Think positively about the pretty girl that you'd normally deem "boujee" or "stuck up" before ever getting to know them. Give compliments like it's your full-time job. Be intentional about forming valuable bonds with those in your industry, your church, and your PTA meetings.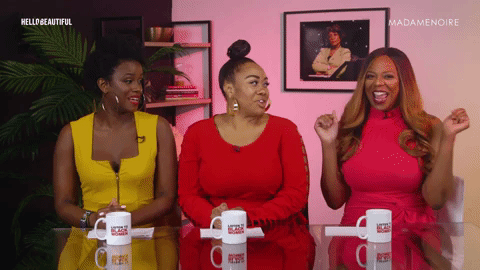 And, if along the way you bump into a woman who just doesn't get it yet, gracefully love her anyway – choosing not to let her negative reaction ruin it for us all. By doing these things, you will find solace and peace that motivates you to keep elevating so high that you change the climate of the world.

Want more stories like this? Check out these xoNecole related reads:
I Got My Girls: The Best Girlfriend Relationships On TV Today
Why I'm Okay When Certain Friendships In My Life End
The Problem With Allowing Your Friends To Be Your Side Chicks

How To Build A Squad of Empowering Friends
Featured image by Giphy