Kandice Guice
Kandice Guice is a lifestyle and beauty writer who doubles as an attorney and entrepreneur. She prides herself on helping multidimensional women discover personal and professional fulfillment by encouraging them to live with ambition, sass, and a whole lot of pizzazz. When Kandice isn't closing corporate transactions or writing blog posts, she is usually cheering on her husband as a football coach or looking for new travel adventures with friends and family. Check her out at kandiceguice.com and follow her on all things social @kandiceguice.
TED talks are short powerful talks that often motivate viewers in some way. TED's mission is to spread ideas through concise but powerful talks, which are usually 18 minutes or less. I was first introduced to these talks upon joining a social group at work, and I've been hooked ever since.
Incorporating a TED talk into your morning ritual or nighttime routine is a great way to get inspired. I also allow these to play at work while I multitask. Just listening makes a major difference in my day.
Here are a few stellar TED talks that will have you motivated all week. Check them out and let us know your faves in the comments section below:
Featured in Essence and Lucky, Rakia Reynolds has earned her fair share of noteworthy experiences. However, you'll be encouraged by her transparent talk about the story behind the glory. As founder of Skai Blue Media, Reynold's multimedia public relations agency bolsters top-notch clients such as Uber, Forbes, and Serena Williams. Listen as she gives you a real-life glimpse into the journey toward entrepreneurial success.
Luvvie Ajayi mixes humor and vivid storytelling to encourage viewers to use their power to push against the status quo. She dismantles the idea that we must be fearless to speak truth to power in a 10-minute talk that will leave you ready to make the jump from bystander to world changer. Luvvie's perspective on being first and the Domino effect will shift your thinking on the discomfort associated with change.
Tracee Ellis Ross – A Woman's Fury Holds Lifetimes of Wisdom
Tracee Ellis Ross challenges men and women to push for a culture shift. Her captivating talk on the plight of women's equality emboldens change that will make you want to do something. Get ready to give a standing ovation from the comfort of your living room, or office space, as you listen to her discuss the distress of unspoken experiences faced by women and how we should unite for a better future.
Look into the significant impact natural hair plays in reversing stigmas in the Black community and redefining beauty values. Cochrane's historical references and personal perspective will give you a deeper understanding of how embracing and loving natural hair is about more than just a hairstyle.
More than just a feature on Beyoncé's hit song "Flawless," "We Should All Be Feminists" is a call to action motivating us to reevaluate our views on gender roles. Chimamanda inserts humor and colorful commentary into an empowering speech, which inspires us to change how we raise boys and girls. Her talk will help ease negative perceptions of feminism while drawing the connection between feminist beliefs and a progressively better world.

The Lip Bar founder, Melissa Butler, will challenge you to rethink linear beauty standards and embrace self-love like never before. Listen as she breaks down colorism, ageism, and body image in a way that will make you do an internal audit of how you define beauty. You'll finish her talk challenged to change your popularized understanding of beauty while also being conscious of triggers that make you feel less than.
Featured image by Shutterstock

Originally published on March 30, 2020
*Some of the links provided are affiliate links. If you make a purchase, xoNecole may earn a small commission.
Upon polling, I predict that modern women around the globe would concur that time is of the essence. With multi-tasking woven into the intricacies of our daily living, we can appreciate streamlined methods that help us tackle more with less. There's no exception to this rule when it comes to beauty. I dare not deny dreams of indulging in a bit of self-care and creativity by recreating complex makeup tutorials from my beloved YouTube favorites. Nonetheless, it is with great admiration and respect that I speak for the working woman committee when I state, "Ain't nobody got time for that!" What we need are products that are built like us with multi-tasking and time management in mind. Enter, Wander Beauty.
Wander Beauty's promise to help modern women look gorgeous on the go piqued my interest in trying out a product or two. After watching a few videos on the Wander Beauty Instagram account and perusing the Wander Beauty website, I decided to test out Wander's On-the-Glow Blush and Illuminator. Winners are attracted to winners. It's no wonder that this glow stick's 2018 Allure Best in Beauty Award solidified my decision.
I tried it out and here's what I think:
7-in-1 Multitasking Cream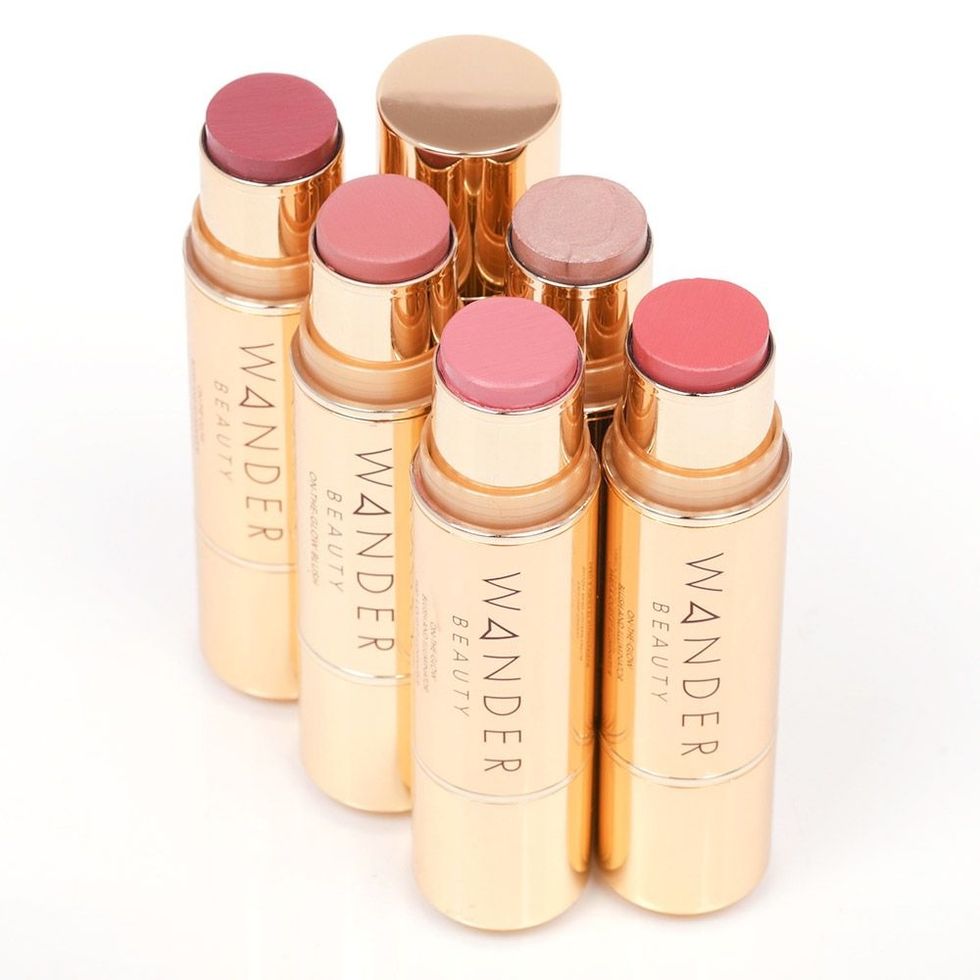 Wander Beauty
At a $42 price point, Wander's On-the-Glow Blush and Illuminator is a steal. Compact and beautifully packaged, this glow stick frees up space in your makeup bag by doing several jobs at once. You can ditch the separate staples in lieu of one heavy hitter that gets it done. On one side of the stick is cream color and on the other is a buildable illuminator. This combo creates a full look that will leave you shining like the star that you are. Upon use, its soft tones made a huge impact on my beauty routine in a way that made me reimagine the quote, "Speak softly but carry a big stick."
On-the-Glow Blush and Illuminator does it all by providing:
Blush,
Lipstick,
Eye brightener,
Eyeshadow or eyeshadow primer,
Highlighter,
Full body glow,
And a surge of Vitamin E to combat the effects of free radicals.
In essence, On-the-Glow Blush and Illuminator is a foolproof beauty essential that can be used by novices and experts alike. It's as simple as the directions below:
Lips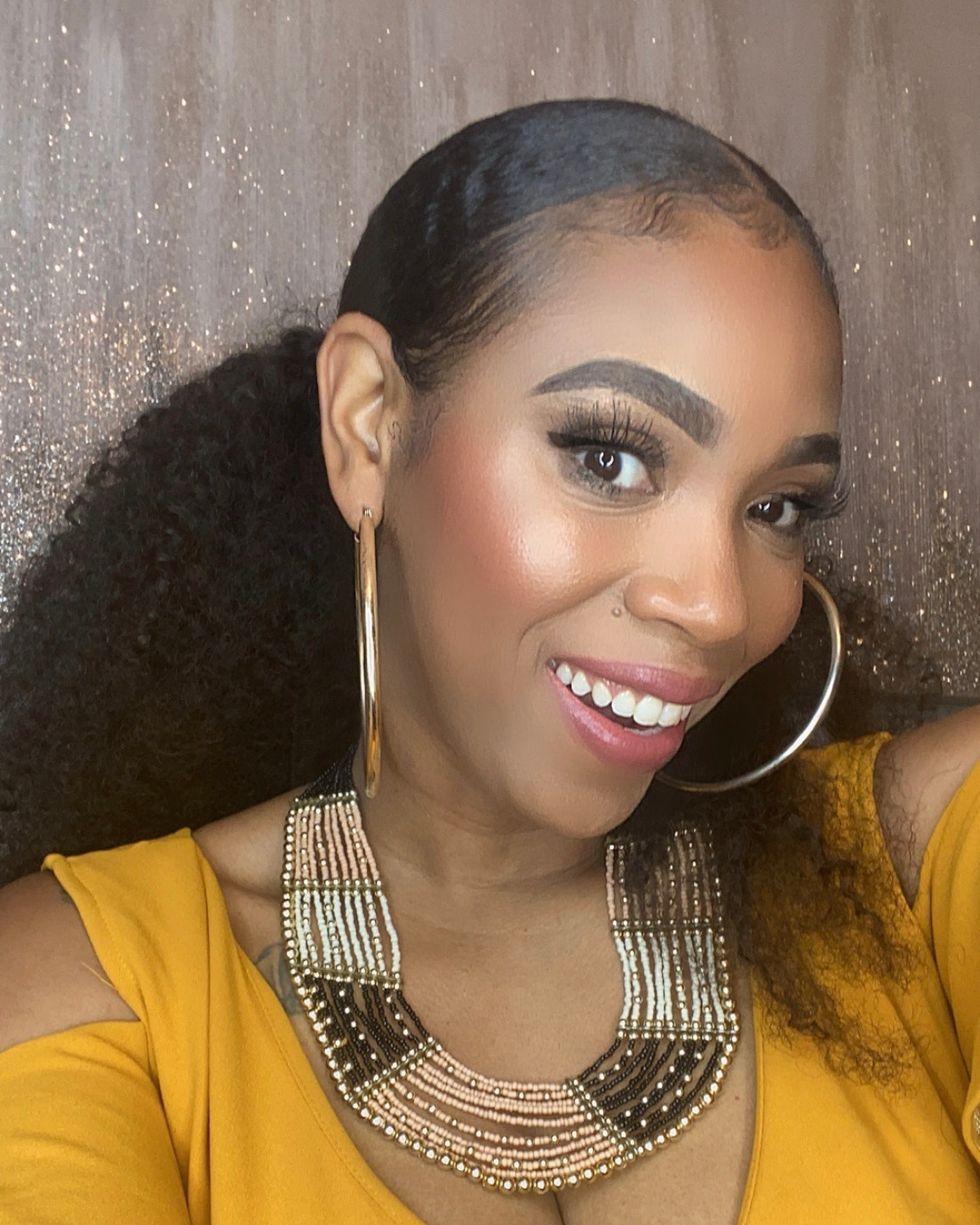 Kandice Guice for xoNecole.com
Use the cream color to apply to lips using the tube application or your fingers to build the color as much as you'd like.
Cheeks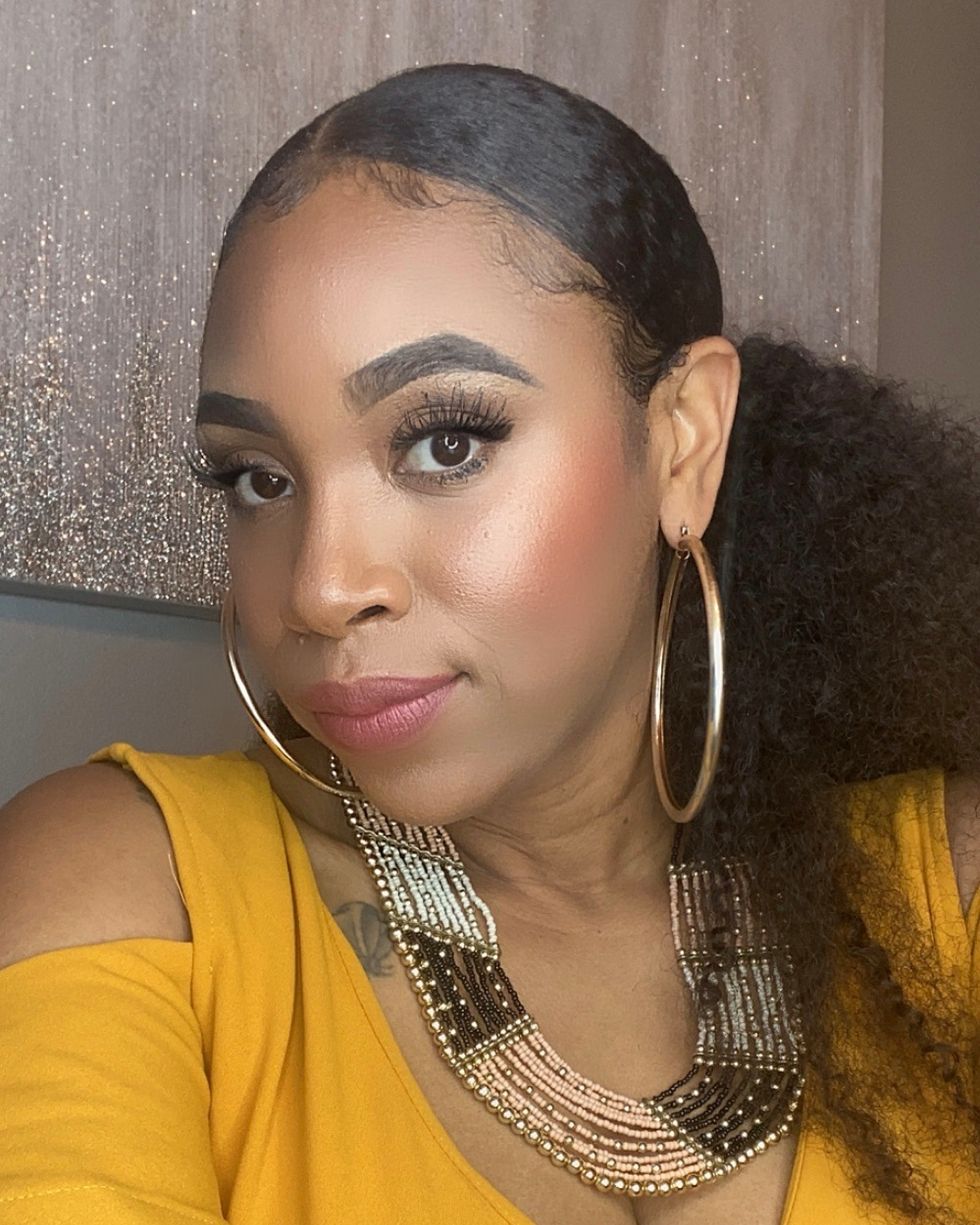 Kandice Guice for xoNecole.com
Swipe color across your cheeks using your fingers to blend for the perfect on-the-go blush. Follow up by using the illuminator to highlight the tops of your cheekbones, center of your nose, cupid's bow, forehead, and chin. Use your finger or favorite brush to blend.
Eyes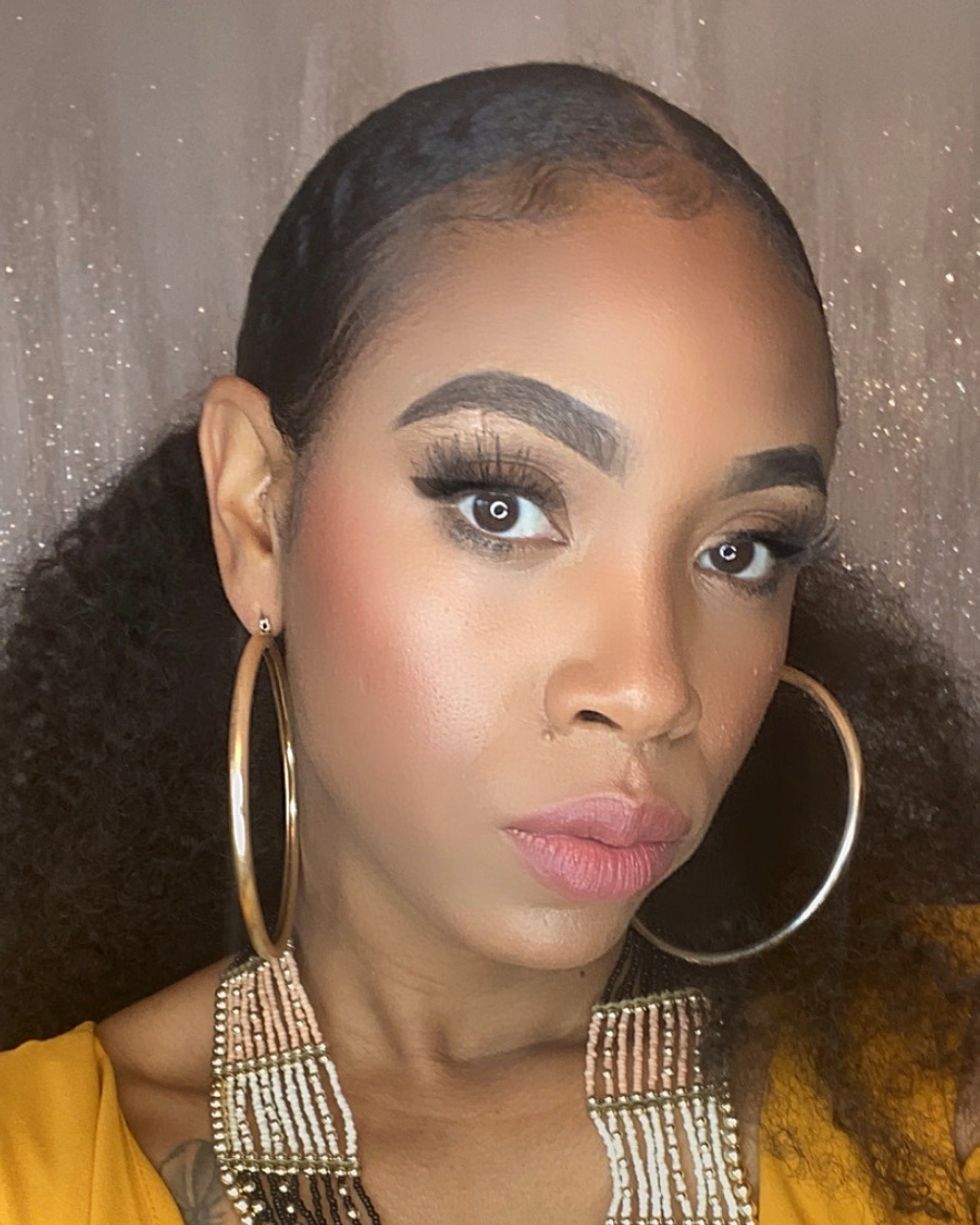 Kandice Guice for xoNecole.com
You've got options for your eyes which include:
Swiping the illuminator across lids and crease for a subtle eyeshadow;
Swiping color across lids and crease for a more flushed eyeshadow;
Using the illuminator as an eye primer prior to applying your favorite shadow;
Using the illuminator on browbone and inner corners as a finishing touch to your eye makeup.
Body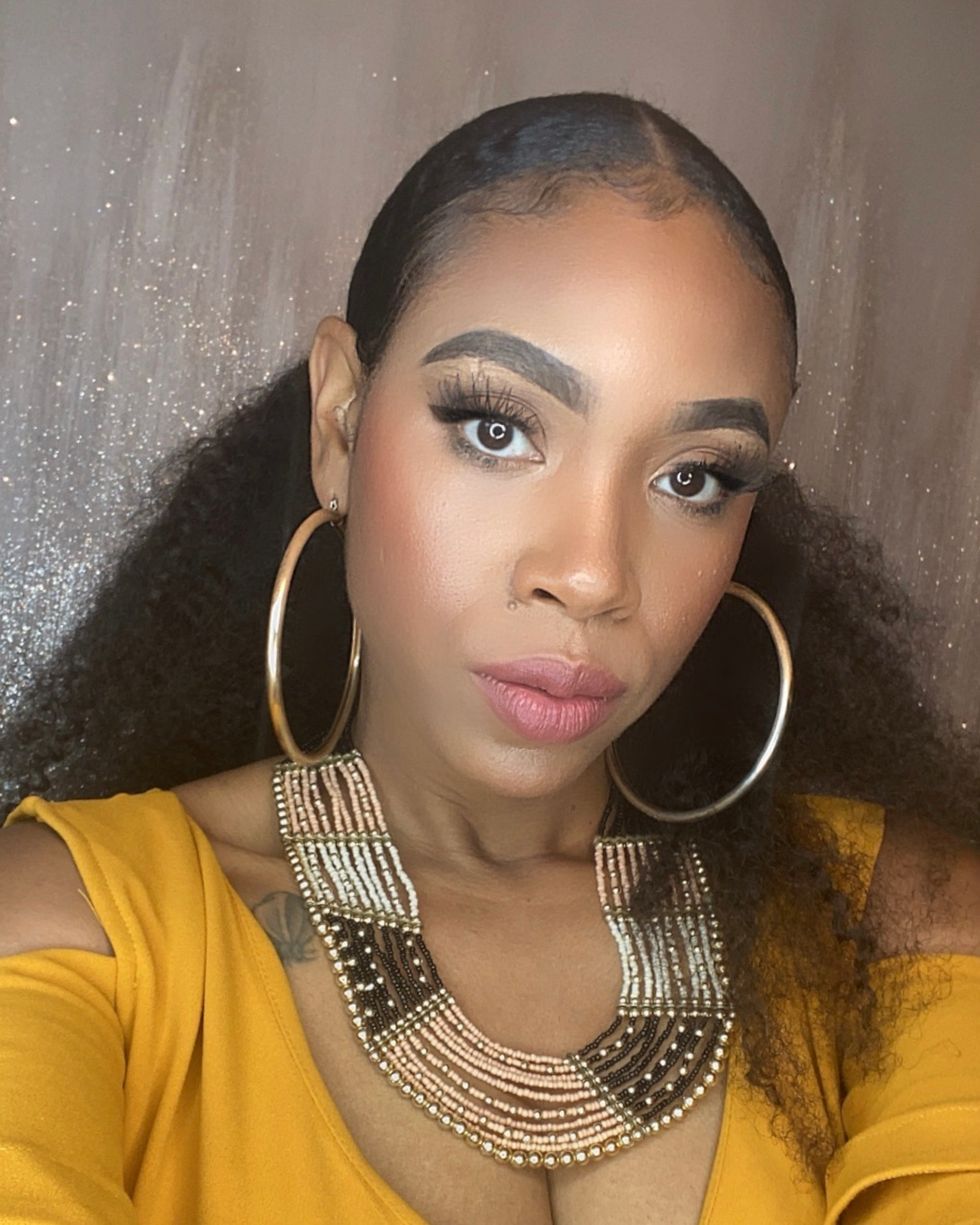 Kandice Guice for xoNecole.com
Generously distribute cream illuminator to your shoulders and collarbone to add glow.
No matter how you use it, you can't beat the outcome with a stick.
Join our xoTribe, an exclusive community dedicated to YOU and your stories and all things xoNecole. Be a part of a growing community of women from all over the world who come together to uplift, inspire, and inform each other on all things related to the glow up.
Featured image courtesy of Kandice Guice for xoNecole.com.

After months of eyeing Glossier's line-up of products, I decided to do a haul in hopes that their best sellers were as good as they appeared to be. Known for their minimalist approach to beauty, makeup, and skincare, the Emily Weiss-founded cosmetics company has long since been a favorite of minimalists and maximalists alike. For beauty lovers who gravitate towards "no-makeup" makeup looks, Glossier holds the keys to the kingdom, while makeup afficianados who are more about that beat-face life have their favorite tried and true beauty finds from the brand (Boy Brow, we're looking at you).
As far as my own personal adventure into Glossier Land, I decided to add their cleanser, serums, and moisturizers as well as a few of their top-selling makeup offerings. Keep reading for a quick rundown of my buys and why I cannot get enough of the magic Glossier is selling.
Skincare First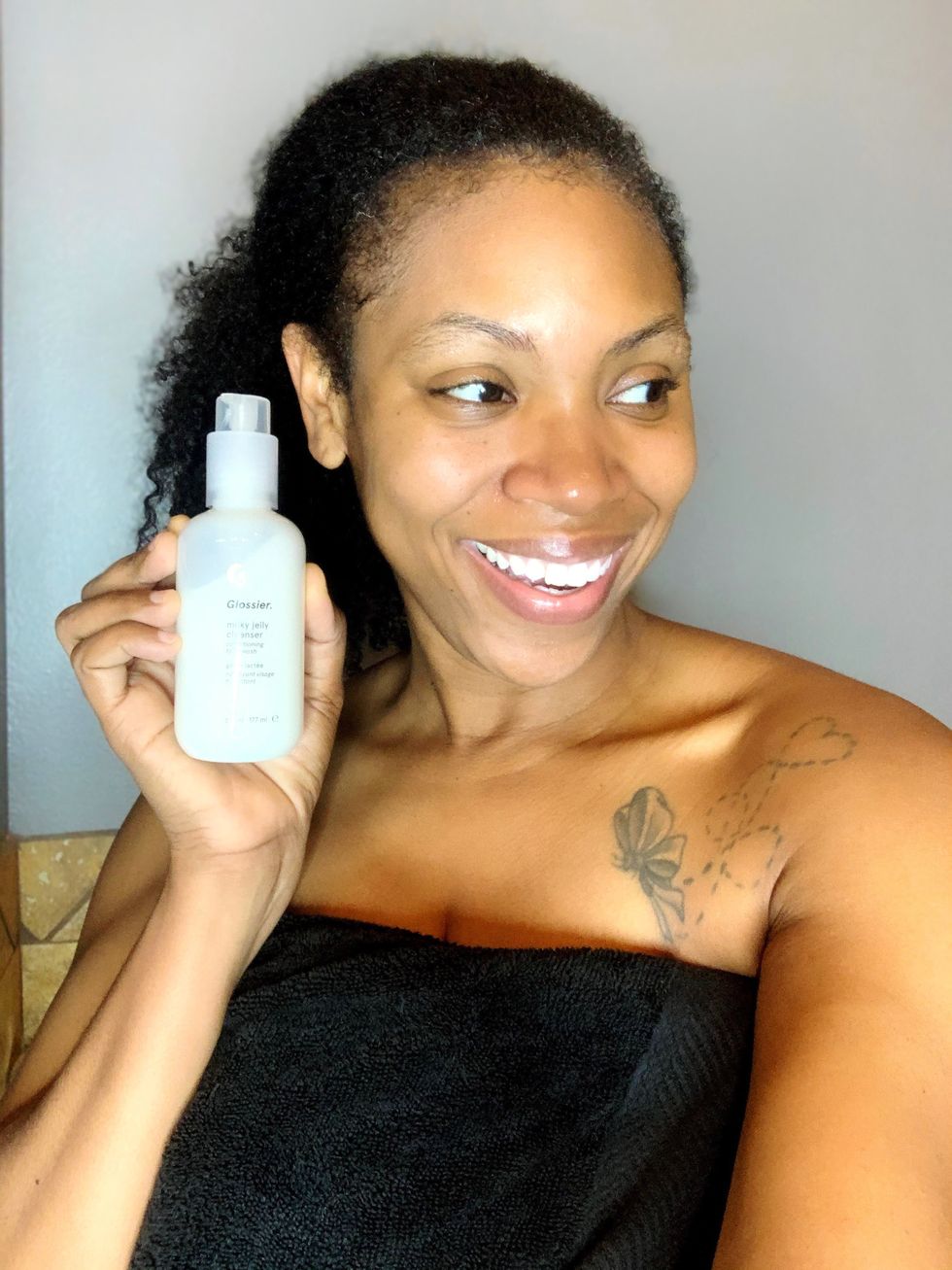 Kandice Guice/xoNecole
As I have matured, skincare has become top priority. Products that make me glow like I am well-loved and stress-free will always be a fave of mine. Glossier gets this right with a full line of products that take my glow to next-level heights. I use a three-part system that leaves me so radiant, makeup isn't a necessity.
For starters, I wash my face with Glossier's Milky Jelly Cleanser. The subtle rosy scent of this cleanser immediately makes me smile but, more than that, the creamy texture infuses my skin with moisture from the onset. With five skin conditioners included, it's no wonder this product is so soothing and nourishing. It is one of few cleansers that doesn't leave my skin feeling dry after it is rinsed away. "Rejuvenating" best describes this one.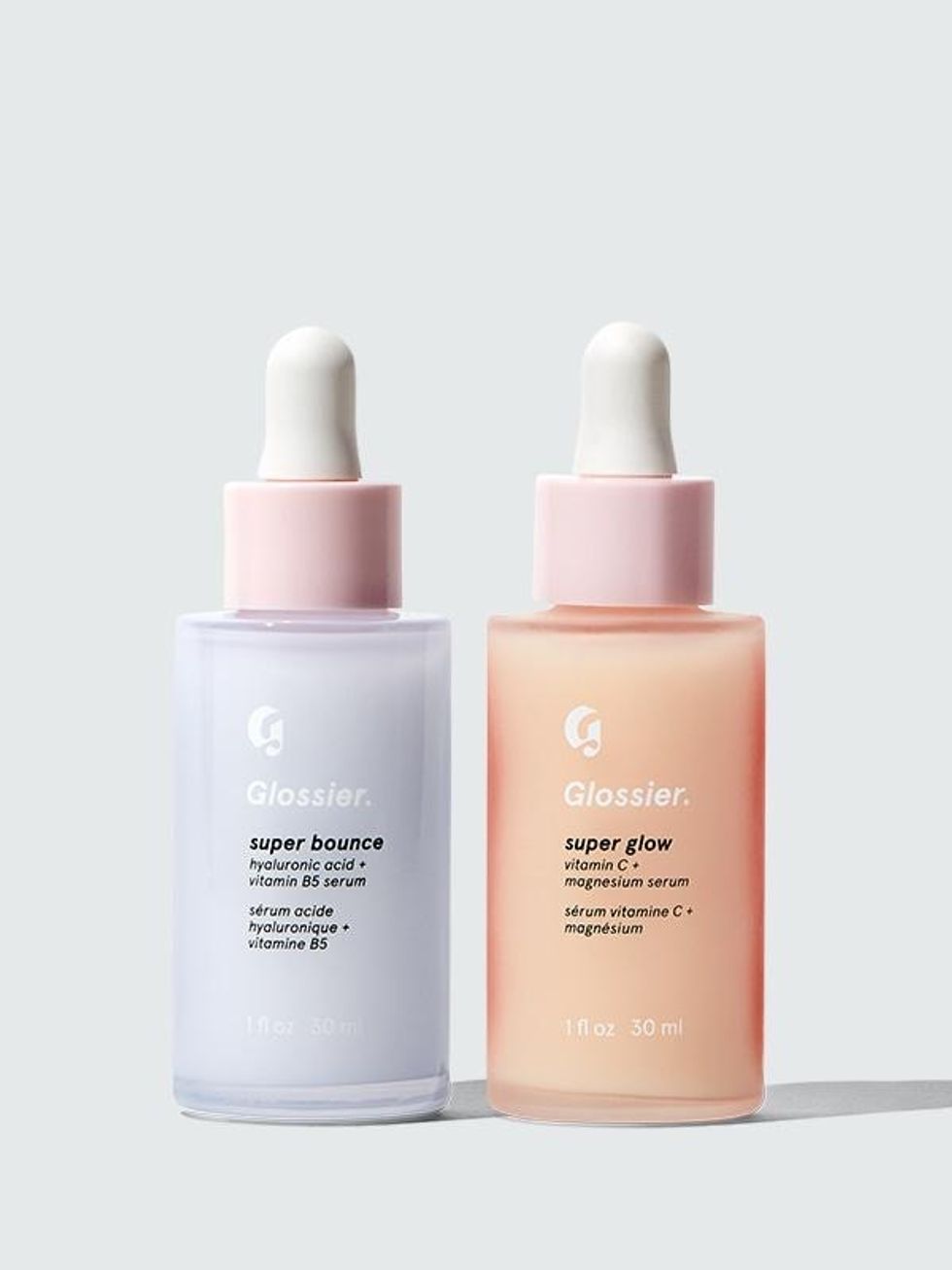 Glossier
After rinsing away the Milk Jelly Cleanser, I move right along to the Super Duo. It consists of two top-rated serums infused with vitamins. This combo works together to hydrate and brighten skin. Super Bounce is just what the doctor ordered for soothing moisture that hydrates with hyaluronic acid and Vitamin b5. Although the name speaks for itself, I can confirm that Super Glow indeed brightens skin with its powerful combination of Vitamin C and magnesium.
I follow up with a moisturizer and then jump into Futuredew.
If I had to choose only one Glossier product to live by, Futuredew would be it. You know that dewy fresh face look you get directly after using a good moisturizer or finishing up a facial? Futuredew creates this look with all-day staying power, and I cannot get enough of it. This serum is made of oils and light-reflecting minerals that will leave you looking glorious.
I could stop here and be over the moon, but when I'm feeling really ambitious, I use the following makeup products for a "no-makeup" look:
Makeup Second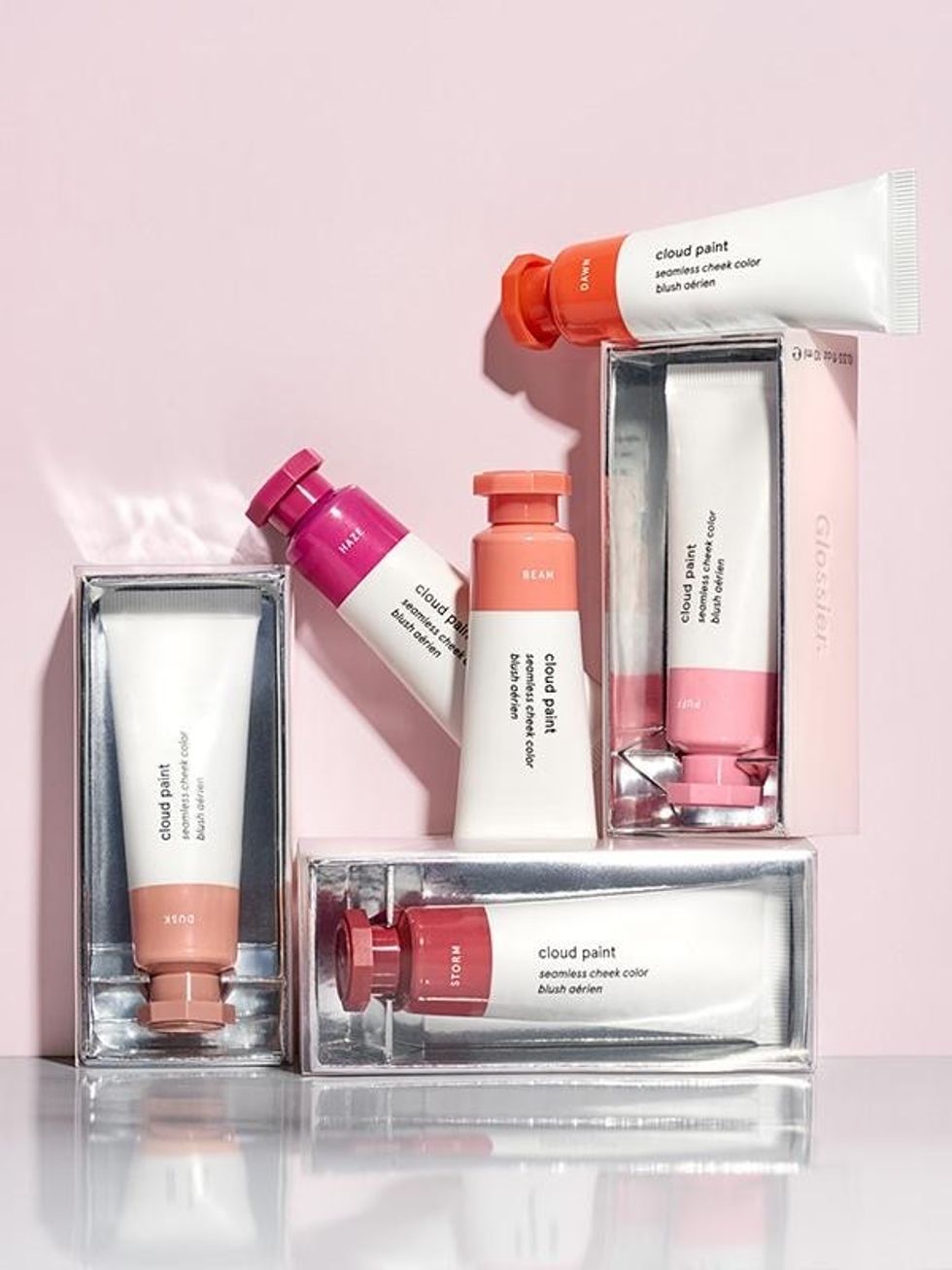 Glossier.
Glossier describes its makeup line as "Products that give you options but never cover you up, turn you into someone else, or over-complicate your routine." And I cannot find a single lie. On days where I want to look fresh and lightly done, I go with Glossier all the way.
Starting with Cloud Paint cheek color, I set the tone. It's literally a gel-cream blush you can't mess up. This buildable color blends naturally and is easy to use. No brushes required. Simply dab a bit on your cheeks and use your finger to tap it into your skin. The end results? A slightly flushed look that makes it look like you're truly blushing a bit from the inside out. It's that simple.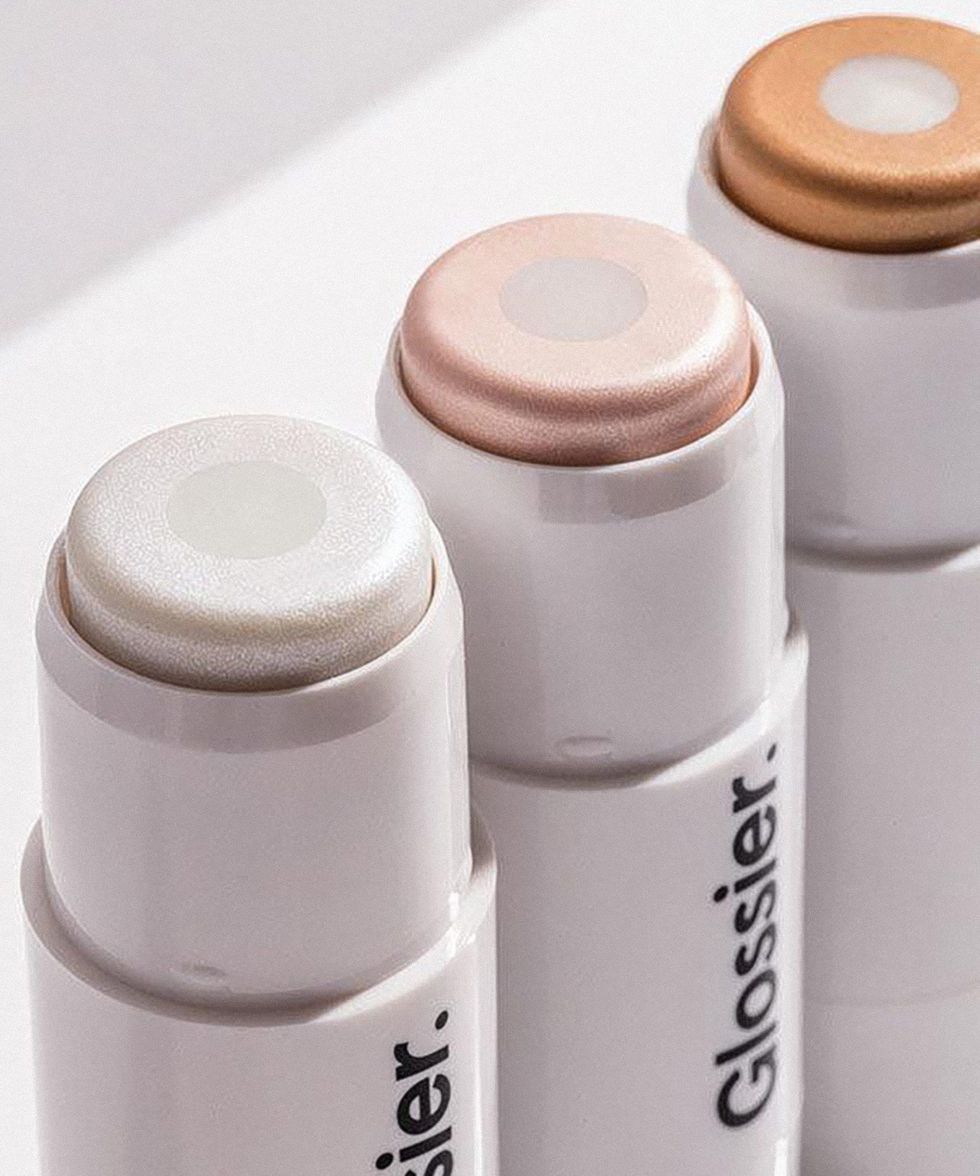 Glossier.
Next, I like to follow up with Haloscope in "Moonshine". This crystal-infused highlighter enhances the dewy effect with a barely-there look that is irresistible. It's my second fave product. The moment I FaceTimed my sister and she said, "You look so beautiful. Don't put on makeup today," I KNEW Haloscope would forever hold a special place in my heart.
I add a hint of color to my lips by using Generation G Sheer Matte Lipstick for a casual "I didn't try" look. Although a matte finish, it's packed with moisture and is the cherry on top of my "Yassssss, fresh face" look.
Glossier Pulled Up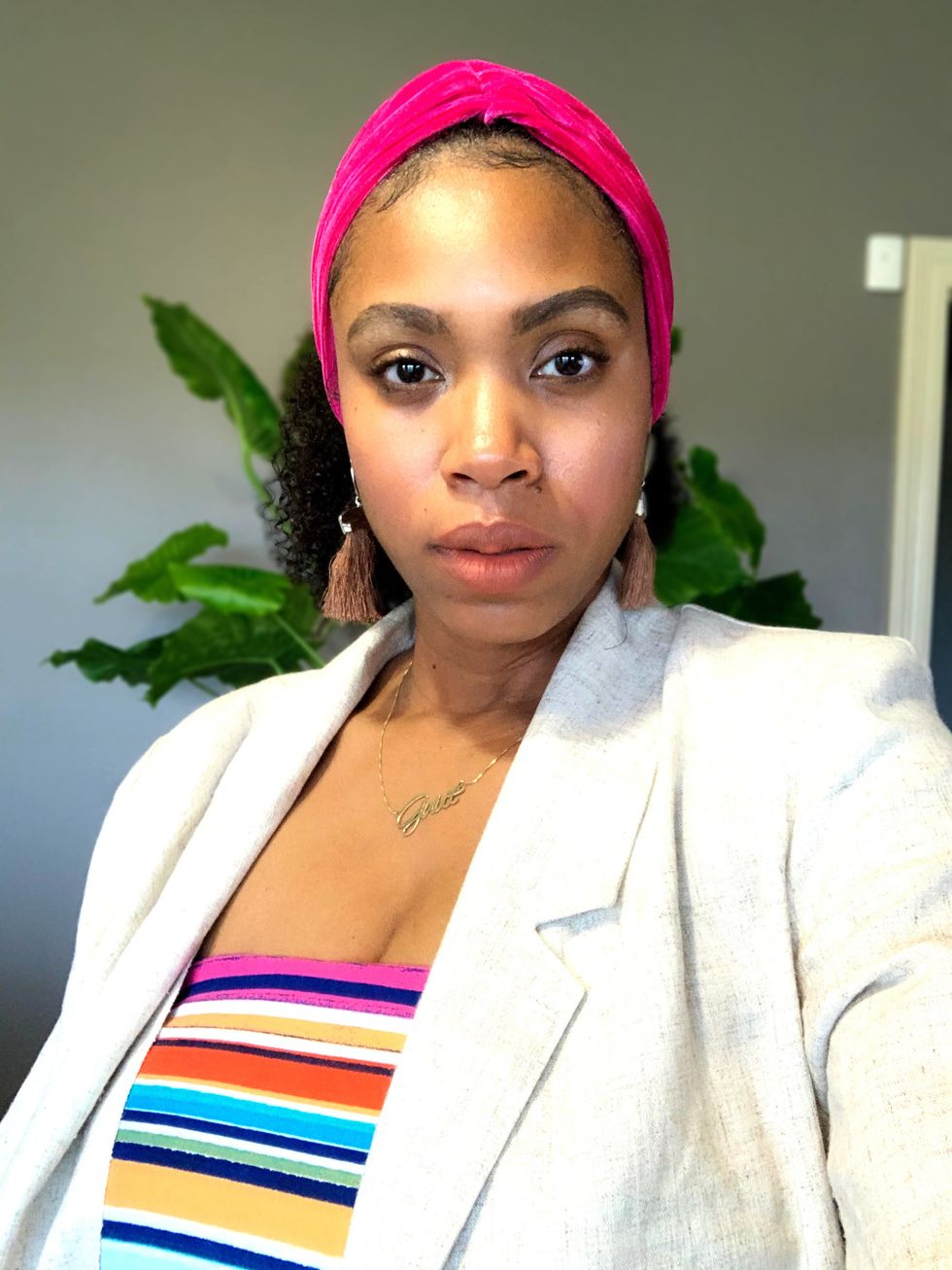 Kandice Guice/xoNecole
Before going all-in on the dopeness of Glossier, I was sure to visit @pullupforchange to see Glossier's diversity numbers. I was pleased to see the company's commitment to diversity as well as its recent release of a new grant for black-owned beauty businesses. I am happy to report that we can shop Glossier guilt-free. That's good news we can use.
Join our xoTribe, an exclusive community dedicated to YOU and your stories and all things xoNecole. Be a part of a growing community of women from all over the world who come together to uplift, inspire, and inform each other on all things related to the glow up.
Featured image by Kandice Guice/xoNecole

I dare not lie and say I have all the answers to fighting systematic racism or the social injustice that continues to plague black folks. In fact, a few weeks ago I was just as angry, tired, and confused as the next person. I cried my tears, stewed in my frustration, and vented until I could vent no more.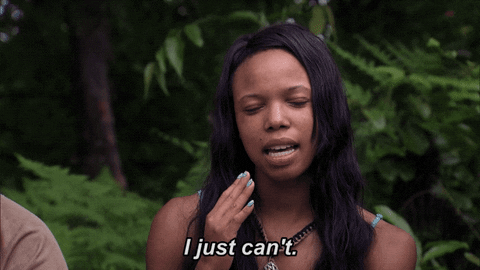 media1.giphy.com
I had an honest moment with myself, admitting that all the reposting in the world did little to fix the issues at hand. After coming to grips with this reality, I decided I was going to do something that mattered, but what? Between work, a baby, and COVID, I knew protesting in the streets was a no go for me. Thankfully, my Sorority sent out a call-to-action that included several ways I could make a difference from home. Once I worked through that initial list, I stumbled upon resource after resource and even created a few ideas of my own.

Here is a rundown of some of my faves thus far.
When We All Vote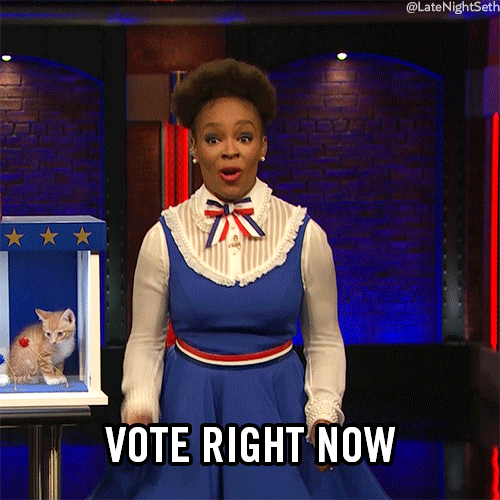 If you are like me, you have seen activists everywhere harping on the importance of voting. There is a reason for that. Our vote dictates more than who becomes President, it influences who serves as District Attorney, Mayor, City Councilmen, and so forth.
Make a concerted effort to learn more about the issues affecting your state and hometown. Next, look at which candidates seem most aligned with the needs of your community. Take note of their stance regarding social injustice and other issues facing the black community. Mark your calendar with reminders of election days in your city. Finally, if you've moved, changed your name, or just aren't registered to vote, you can visit whenweallvote.org to register.
See Something, Say Something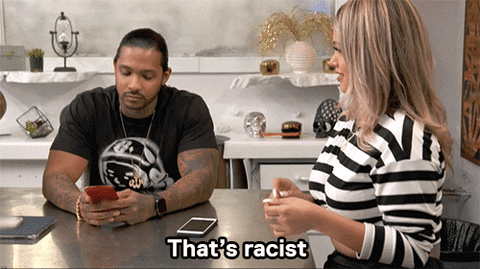 We often discount the power of our voice. If you notice a lack of diversity or an instance of social injustice, call it out and ask for help changing it. It is as simple as writing or calling your Congressman to state your concerns and what you'd like to see happen as a result of those concerns. If you're not sure where to begin, NAACP.org does a great job of laying out some of these concerns in an easy-to-understand format that you can use as a guide.
Lack of diversity at work? Write your CEO to respectfully explain your experience as a black employee, why it matters and solutions for change. You may be surprised to see the impact your voice truly makes.
Participate in the Census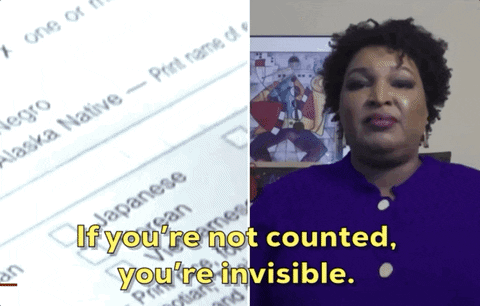 There's not enough emphasis placed on truly understanding the importance of the census.
The census is vital to change because it directly affects billions of federal government budgetary allocations. These allocations could be the difference between funding community centers in black neighborhoods or elsewhere. Nearly everything you can think of is impacted by the census – public transit systems, highway repairs and construction, free lunch, daycare, and housing assistance just to name a few. In addition, the census determines congressional representation. It is also used to draw congressional legislative districts as well as state legislative districts. The opportunity only comes once in a decade and it's here now. If you haven't already completed your 2020 Census, visit 2020Census.gov. The process is quick and painless but makes a world of difference.
Spend Consciously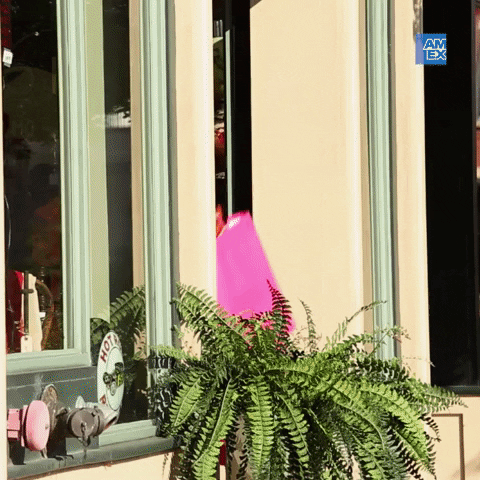 With black consumers spending more than any other demographic group, now is the time to put your money where your mouth is. Only shop with socially responsible companies who reflect good diversity practices and are in the fight for equality with us. Be conscious about supporting Black-owned businesses and double down on your philanthropic efforts by contributing to organizations that are making a difference in your community. Not sure whether you should support a brand? Go follow @pullupforchange. You will find diversity stats and action plans for a ton of major brands with the list growing daily.
Use Your Influence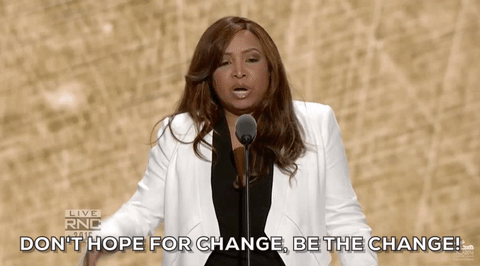 Been sitting on a great idea? Now's your chance to put it out there. Get creative about effectuating change by leading your own movement. Do not despise small beginnings. If everyone did something positive, imagine the difference we could make.
For my part, I have hosted a little black dress photo challenge to bring awareness to the slaying of Breonna Taylor and raise funds for justice. Aside from this, I created an email template that can be used as a starting point for discussing workplace diversity. The outcome of these efforts has been phenomenal. A huge reminder that we all have what it takes to fight the power by using our voice and our resources.
Want more stories like this? Sign up for our newsletter here to receive our latest articles and news straight to your inbox.
Featured image by Shutterstock.

For some reason, conversations about money seem taboo among most women. However, sharing the wealth creates financial literacy and makes way for others to create a legacy of financial freedom most of us dream about.
No matter where you are in your career path, it is never too early to start investing. In fact, ordinary people become wealthy by making the decision to do a little bit as they go.

media.giphy.com
If you are ready to start investing, there are a few prerequisite steps you should take. First, you'll want to learn the full gamut of benefits offered by your job. Sit down with your manager or human resources representative to get the rundown on whether your company offers a 401(k) plan, as well as the contributions made by the company to that 401(k).

Next, it's a good idea to understand various investment options offered outside of work and determine which ones are a good fit for you. Below are 7 types of investments all girl bosses should know about. These investments build upon each other to give you a better understanding of the big picture. Put the knowledge of each one together and you're one step closer to learning how to invest like a boss.
7 Types Of Investments To Build Wealth
1

.

Savings Account: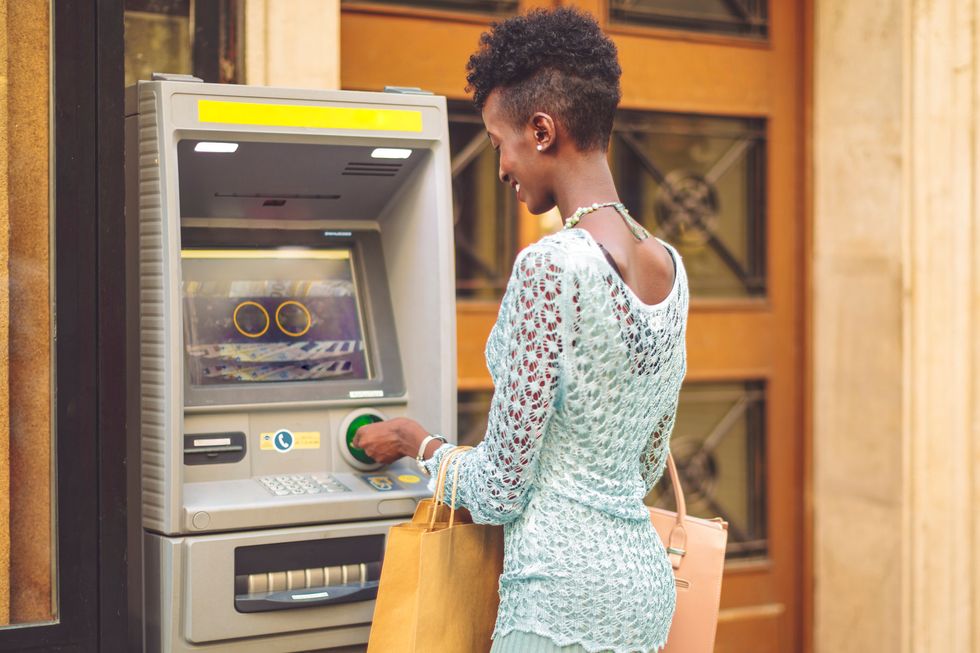 Getty Images
Savings accounts are used to store cash while also earning interest on the money deposited into the account. Usually, the interest rate provided by the bank is no more than 2%. When used over the long-term, savings accounts grow your money while also helping you put funds aside for important matters that arise in the future. Experts encourage individuals to save 3-6 months of expenses in a savings account in case of an emergency.
2

.

Money Market Accounts: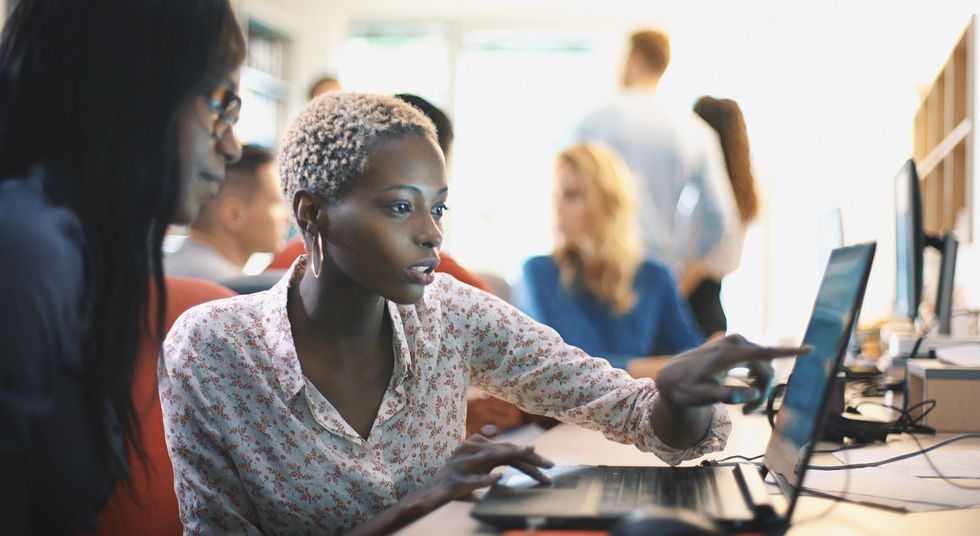 Getty Images
A money market account is similar to a savings account. However, money market accounts earn more interest and the minimum balance required to be in the account is generally higher. These accounts also come with more cash withdrawal privileges than a typical savings account.
3

.

Certificate of Deposit (CD):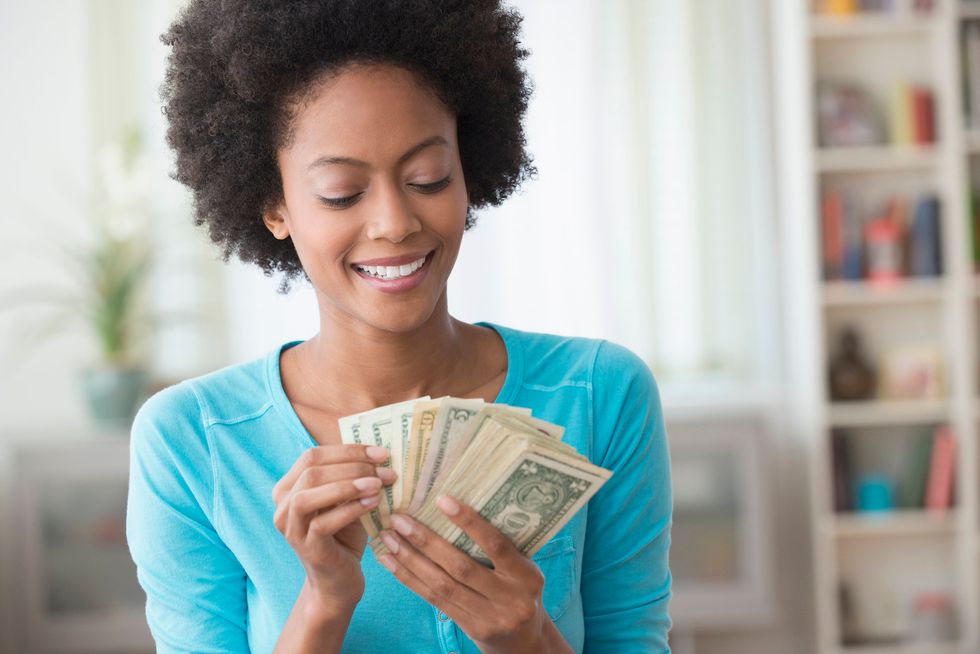 Getty Images
CDs are a type of time deposit that pay interest in exchange for allowing the bank to hold your money for a particular term. These terms can range from 6 months to 5 years. During that time, customers are not allowed to withdraw the money from the bank without paying an early withdrawal penalty. Maturity dates mark the end of your CD term, allowing you the option to reinvest in another CD or withdraw your original investment plus the interest you earned during the term of the agreement.
4

.

Stocks: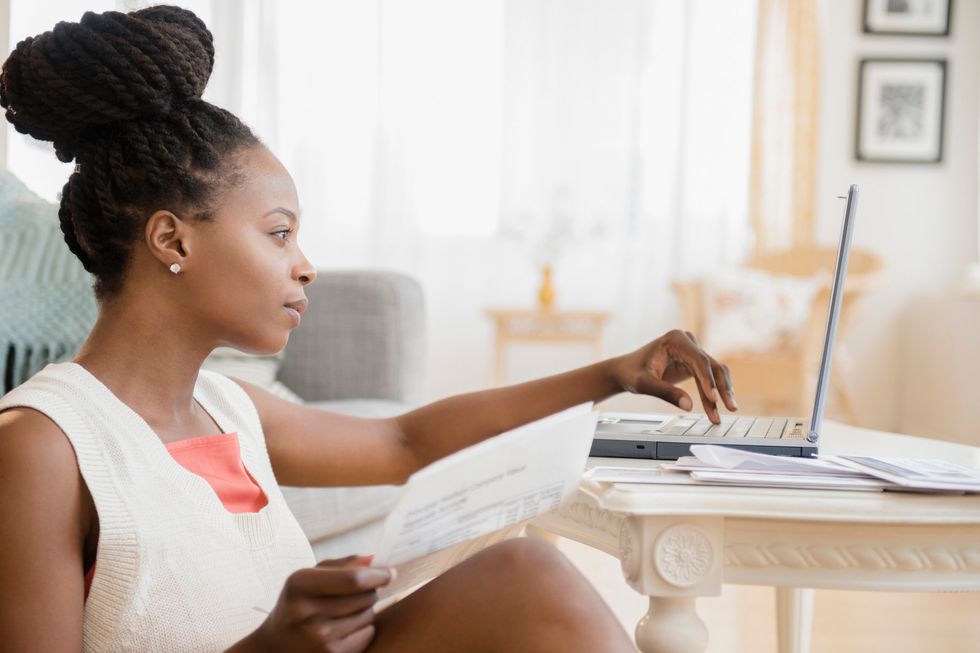 Getty Images
Simply put, stock represents a share of ownership in a public company. Companies sell stock to assist in their endeavors to raise money or grow the business. By investing in the right companies, you can make a long-term profit, which could help generate wealth.
This is especially true when investors commit to reinvesting dividends earned from shares in a method called compounding. However, it is important to note that stocks are riskier than the previous forms of investments mentioned. It is always a good idea to research different types of stocks to have a clear understanding prior to making an investment.
5

.

Bonds: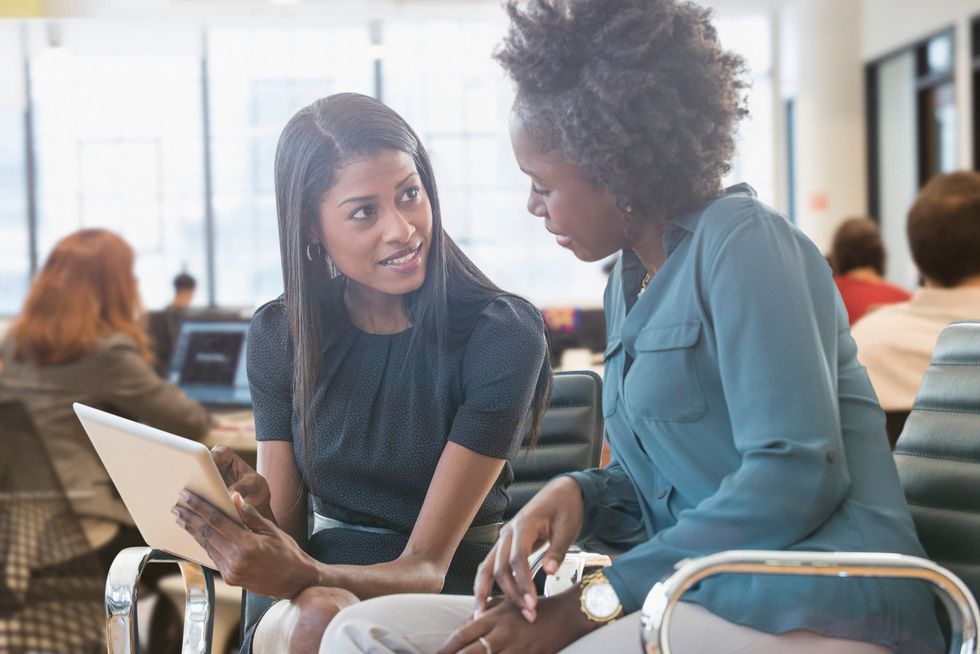 Getty Images
A more short-term investment is through bonds. Buying a bond is a way of lending money to a governmental entity or company. During the set period of time for which the bond is issued, the investor receives steady interest payments. The amount of these payments is based on the agreed interest rate. At the term of the bond, the bond issuer is required to pay back the original loan amount.
6

.

Mutual Funds: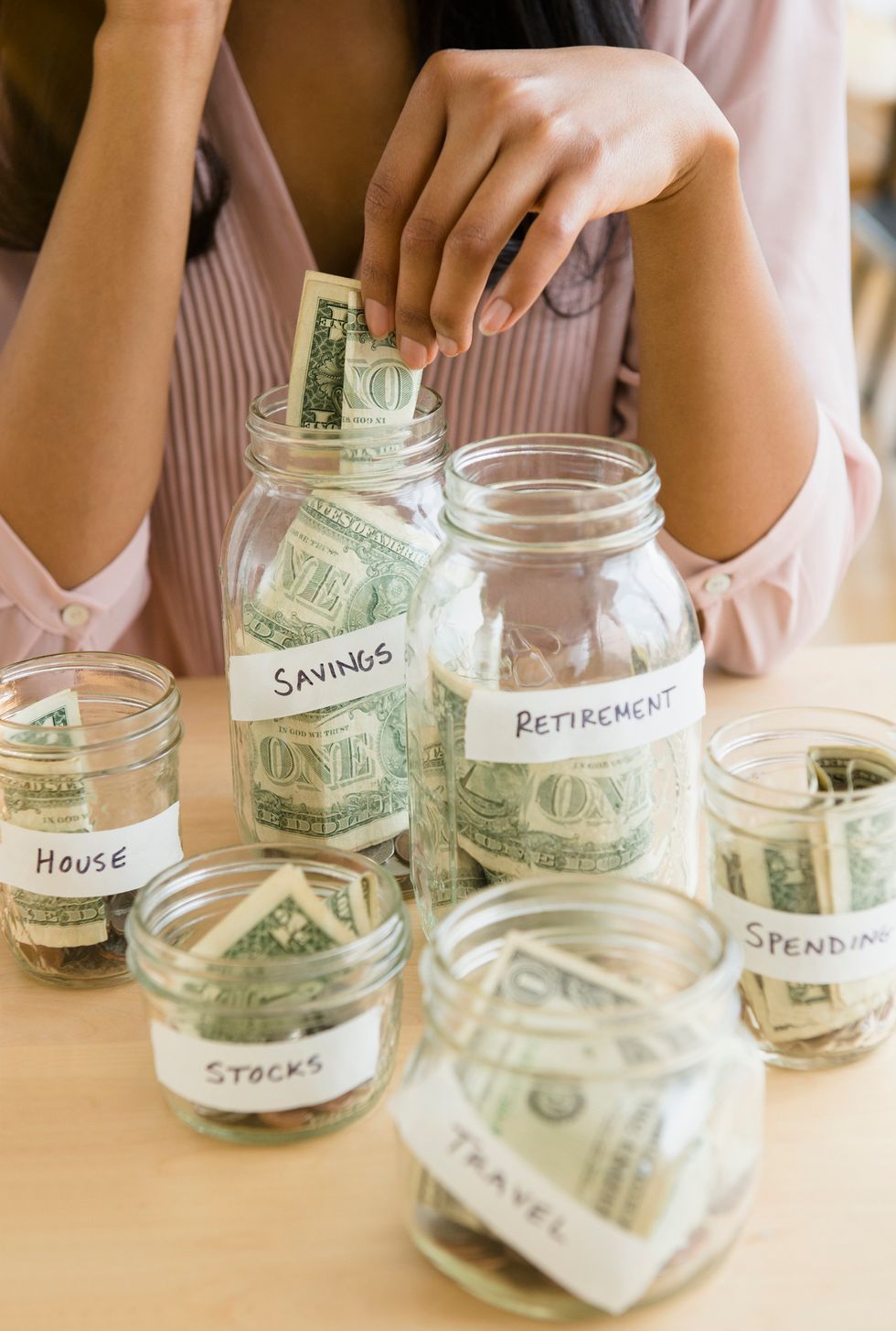 Getty Images
Mutual funds are a combination of investments including stocks, bonds, and money market accounts. As an investor in a mutual fund, your financial advisor helps you pool your money with other investors. This process creates investment portfolios. Most portfolios include name brands similar to Apple, Coca-Cola, Ford, and AT&T. This type of investment is a winner for financial wealth and retirement.
7

.

401(k):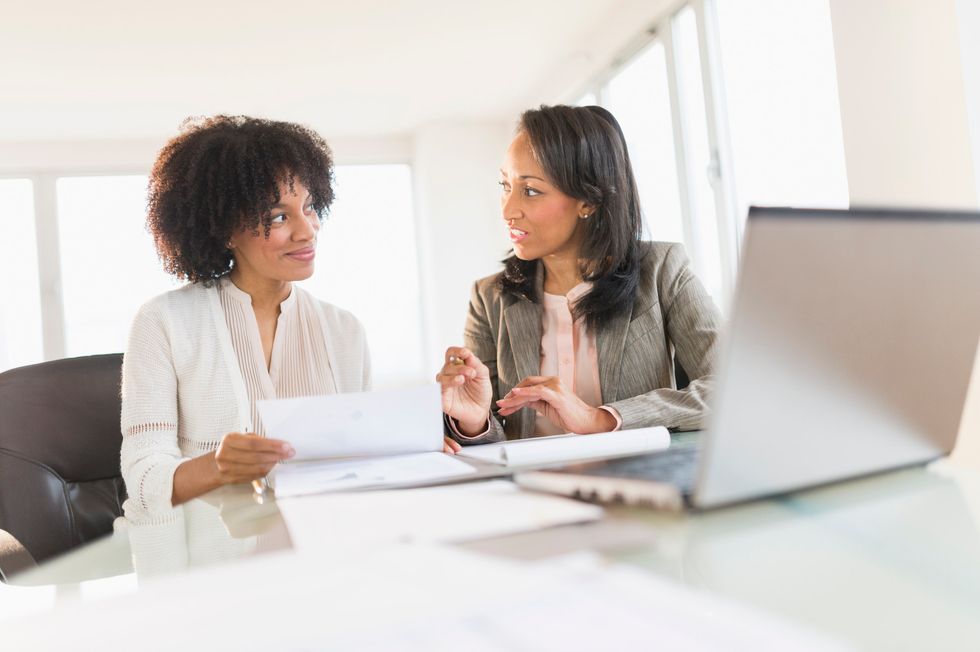 Getty Images
A 401(k) plan is a retirement plan offered by employers. As an employee, you can choose to have a portion of your check sent to your 401(k). The money contributed to this account is typically invested in mutual funds to earn you more money. A major benefit is that these contributions are made with pretax dollars.
This helps reduce income tax and may make you eligible for certain tax deductions and credits. Another benefit is that in most instances your employer matches a percentage of the money you invest in your 401(k). However, you should check with your company to learn more about how long you must be employed by them to receive the matched portion.
Need more money talk like this in your life? Sign up for our exclusive xoTribe today for weekly discussions with our Resident Money Coach, Dr. Nicole Garner Scott.
Feature image by Getty Images.

Originally published on January 1, 2019
Five years in, and in most ways, there was not much to complain about while working for my company. I had flexibility, work-life balance, and a manager who was committed to my professional development. In the wake of COVID-19, I had grown to love our leadership and my team a bit more. Thoroughly impressed with the empathy, understanding, and accommodations made for its employees, I bragged to friends that I might retire with the company after all.
Then came Ahmaud Arbery, Breonna Taylor, and George Floyd.
One hit after another, each death was a blow that left me breathless and afraid. As a daughter, mother, wife, and sister, I had never more clearly related to Fannie Lou Hamer's well-quoted notion of being so tired of being sick and tired.
Tears streamed down my face as I worked out to keep from punching a wall, collapsing or doing both. "He called for his mama," I said. Shock to my core by the one-second thought that this might one day be my son. Thoughts of Trayvon came next. I wondered if he too had thought of his mother in his last moments here. It was too much to bear. I let out a grunt, hurting for them and for all the black women that carried the burden of loving black men and black boys.
Helpless – the word that best describes what went unsaid between each pant I released to catch my breath.
Thankful – the sentiment that overtook me when I realized I still had the ability to catch my breath as did my husband and my son.
Furious – the rush of anger that overtook me as I realized how often I cried because we wanted to live.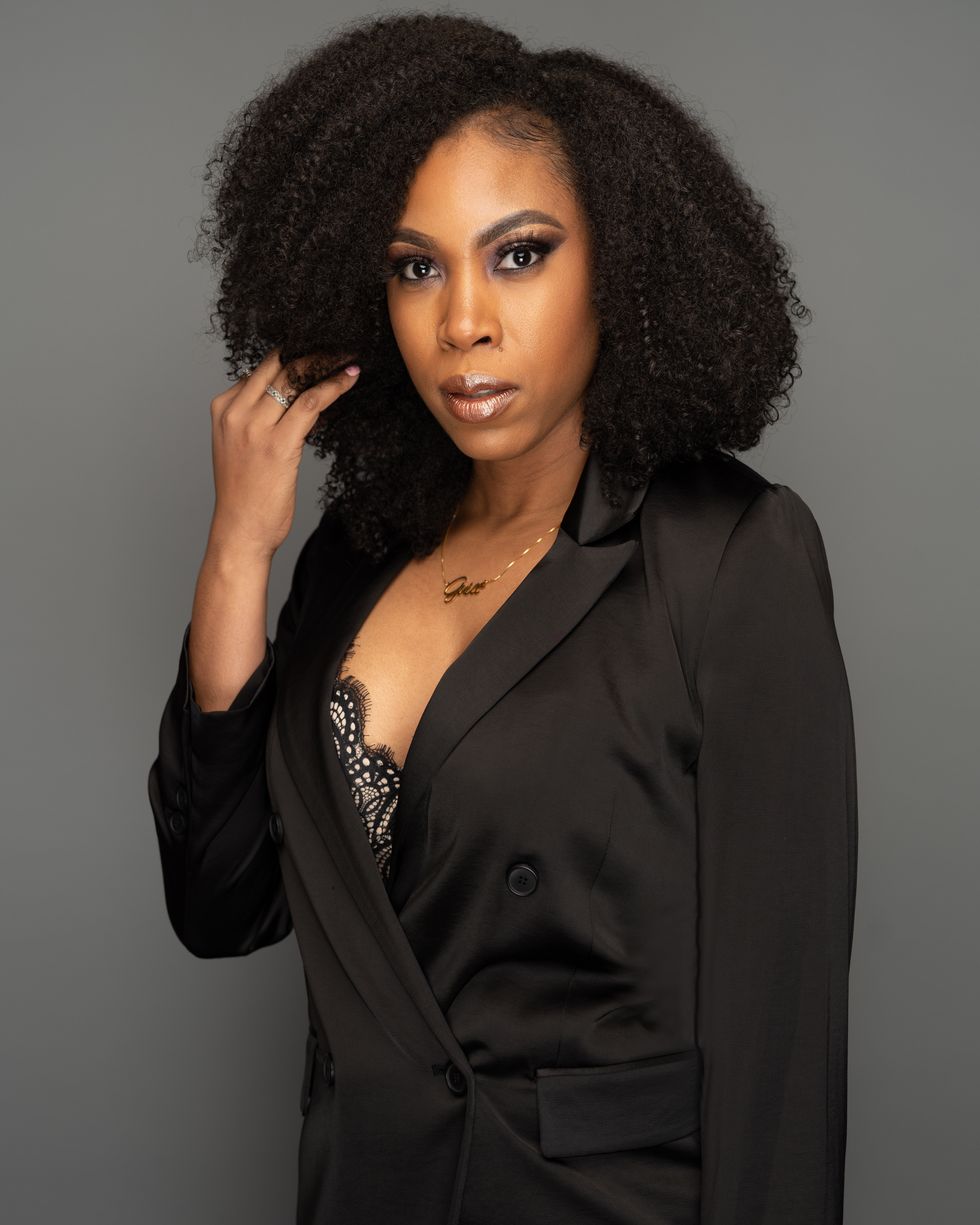 Kandice Guice
Rest eventually found me, and I slept, but the feelings followed me into the next day, calling me to action. I logged into work, acting as expected while hurting within. I thought about how strange it was that everyone else seemed to be in a silo, unaffected by the happenings of the outside world. No one said anything to acknowledge how it must feel, how I must be coping with it all. No one uttered a word.
As if God knew I needed it, the CEO sent out an email blast acknowledging the slaying of George Floyd, imposing a call for empathy, and noting the mental health of black employees. I felt a bit seen in that moment, taking a full exhale to release the tension that had built between conference calls, emails, and chats. His message would have been enough had I not thought more about my hurt and my experiences.
A few years prior, I cried at my desk. I was mad at a racial comment made by a colleague and mad that I did not say anything for fear of being shamed because of my legitimate anger and being dubbed an angry black woman.
Those tears had been the last straw. I vowed that I would never again shrink myself or be silent in moments that mattered.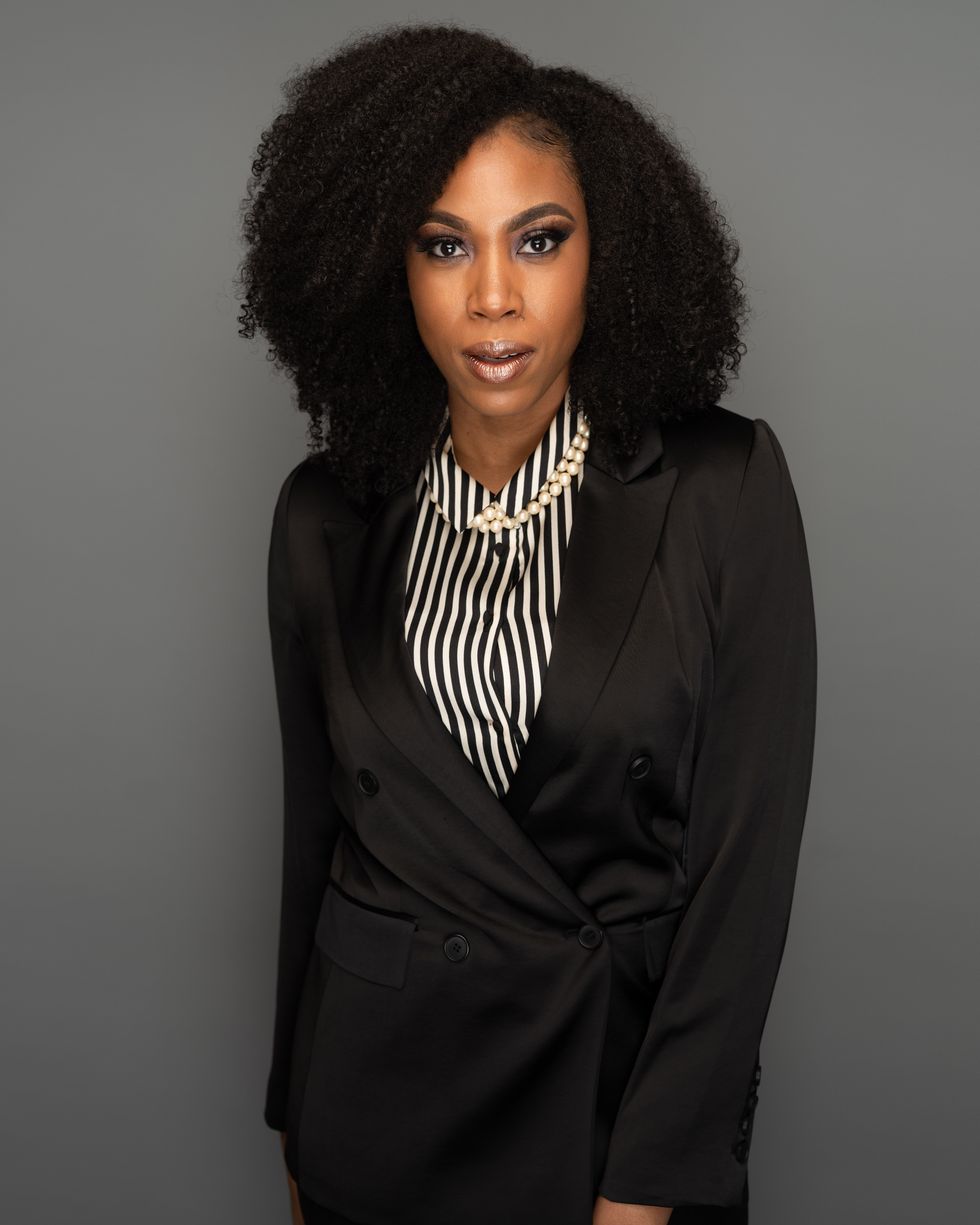 Kandice Guice
These thoughts in mind, I wrote an open letter to my CEO expressing my experiences and asking for his help activating change. In it, I petitioned for increased diversity and inclusion efforts resulting in a better show of African-American leadership throughout the company.
Before pondering too long, I hit send with conviction in my spirit and confidence in my value-add. I was not sure what the outcome would be, but I knew I had to do my part. A part for which I am still committed to do.

In preparation for a response or an invitation to meet, I was sure to jot down instances that clearly spoke to my experience as a black employee and why it mattered. Next, I brainstormed key ideas and solutions for improving diversity and inclusion. Finally, I crafted a detailed explanation of how I could personally help with diversity efforts. It was important that I intelligently speak, not only to the issues, but the solution. Where I was unsure, I surveyed friends in the HR industry and reached out to leaders of more diverse organizations. Equipped with an action plan, I waited for a response.
"I know you are not the only person to feel this way, but you are the only person that took the time to express these concerns to me directly." These are words from my CEO that keep replaying in my mind.
Absent these set of circumstances, he would probably never know me by name. Yet today, he has a clear view of my company experiences, my suggestions for change, and my willingness to help steer this change. For more than an hour, we discussed ways to effectuate measurable outcomes for the benefit of African-Americans. I walked away with insight into his proposed next steps and reassurance that my black voice matters.
A day later, he shared action steps with the entire company. I beamed, feeling proud that I had beat fear and experienced a small victory. In addition to his email, the CEO connected me to the VP of Human Resources, recommending me for the diversity and inclusion team.
Some are afraid that change will die out as the hot topic of social injustice and diversity dies down. What I know for certain is that advocacy is a lifestyle for those who truly believe in a cause.
In my case, I will continue to fight for increased diversity and inclusion at work. I will not quit, give in, or get comfortable. Wherever I am in my life, I will stand up for what is right.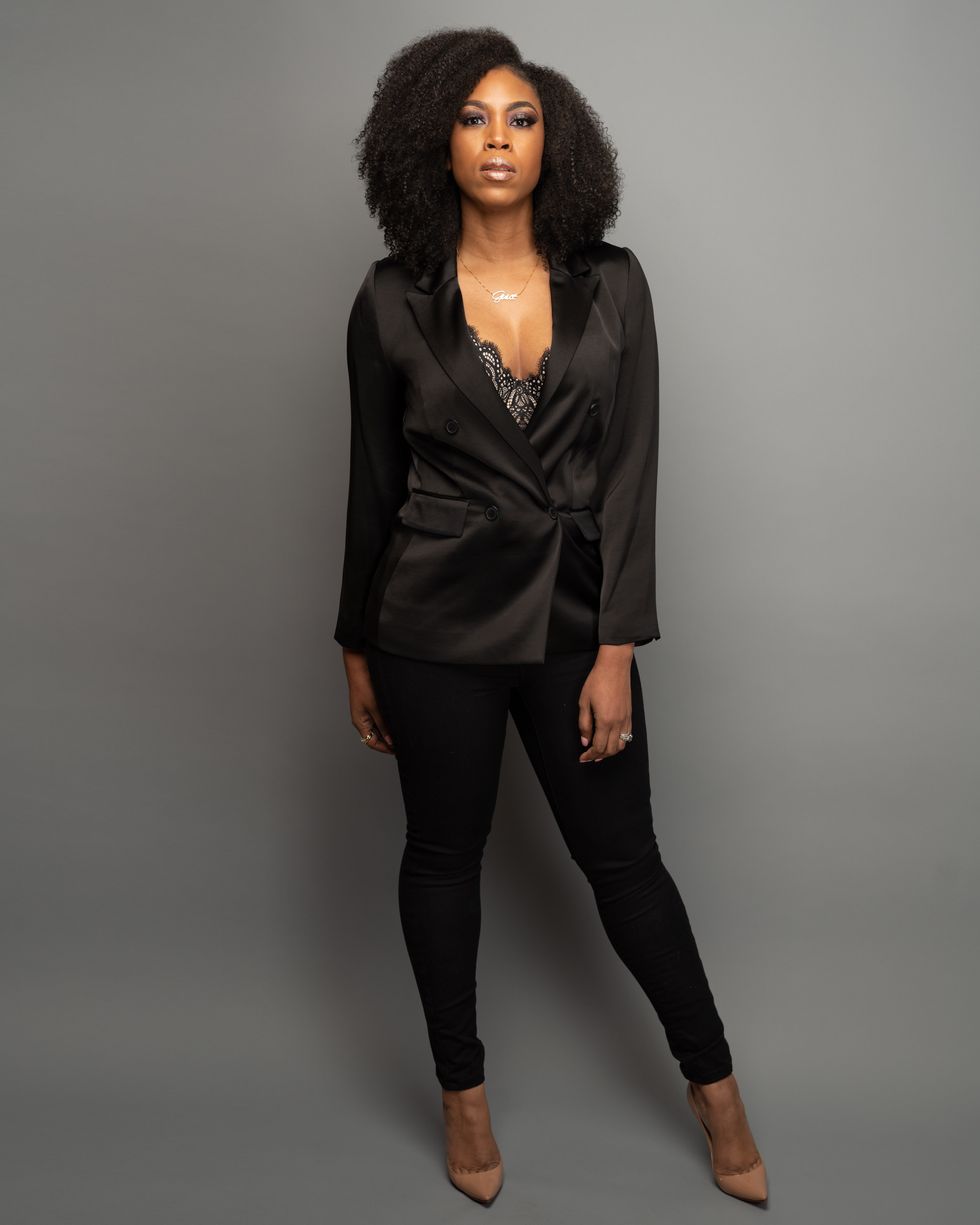 Kandice Guice
My challenge to you is to stand in your power and be bold in your approach. Take up space, trusting that regardless of the outcome God will honor your faith. If you are feeling inspired to initiate change in your workplace or perspective organizations, I have created an email template to help. I have also crafted an example list of ideas and solutions. Click here to get them. You can also follow my journey to initiate change on Instagram @kandiceguice, DM questions, concerns, and fears.
Know that I am willing and ready to put my hand to the plow by being a part of conversations, committees, and think tanks that address diversity and social justice concerns. Call on me. We are in the fight of our lives, but together we will win.
Featured image courtesy of Kandice Guice