How We Met is a series where xoNecole talks love and relationships with real-life couples. We learn how they met, how like turned into love, and how they make their love work.
The way this generation's love life is set up, it doesn't take much for us to be done with one person and quickly onto the next. It's rare that we find two people who love and value each other so much, that no matter the distance, circumstance, or separation between the two, their love prevails everytime single time.
---
That's why the love story of Ellen Rice and Darnell Chever is a real life fairytale. These soon-to-be newlyweds have literally experienced it all, and are still going strong. When it comes to true love, no divorce, child, or nine-year separation could stand in their way, these college sweethearts were destined to be together since day one. Within the first glimpse of Ellen, Darnell knew he'd one day make her his wife. "I'd marry her," he told his then-roommate after seeing just one picture of her.
The two officially met at a college party and just days after their initial encounter, they were in a full blown relationship. Their love sparked quickly and allowed them to remain a couple for the next six years, experiencing a number of milestones side by side.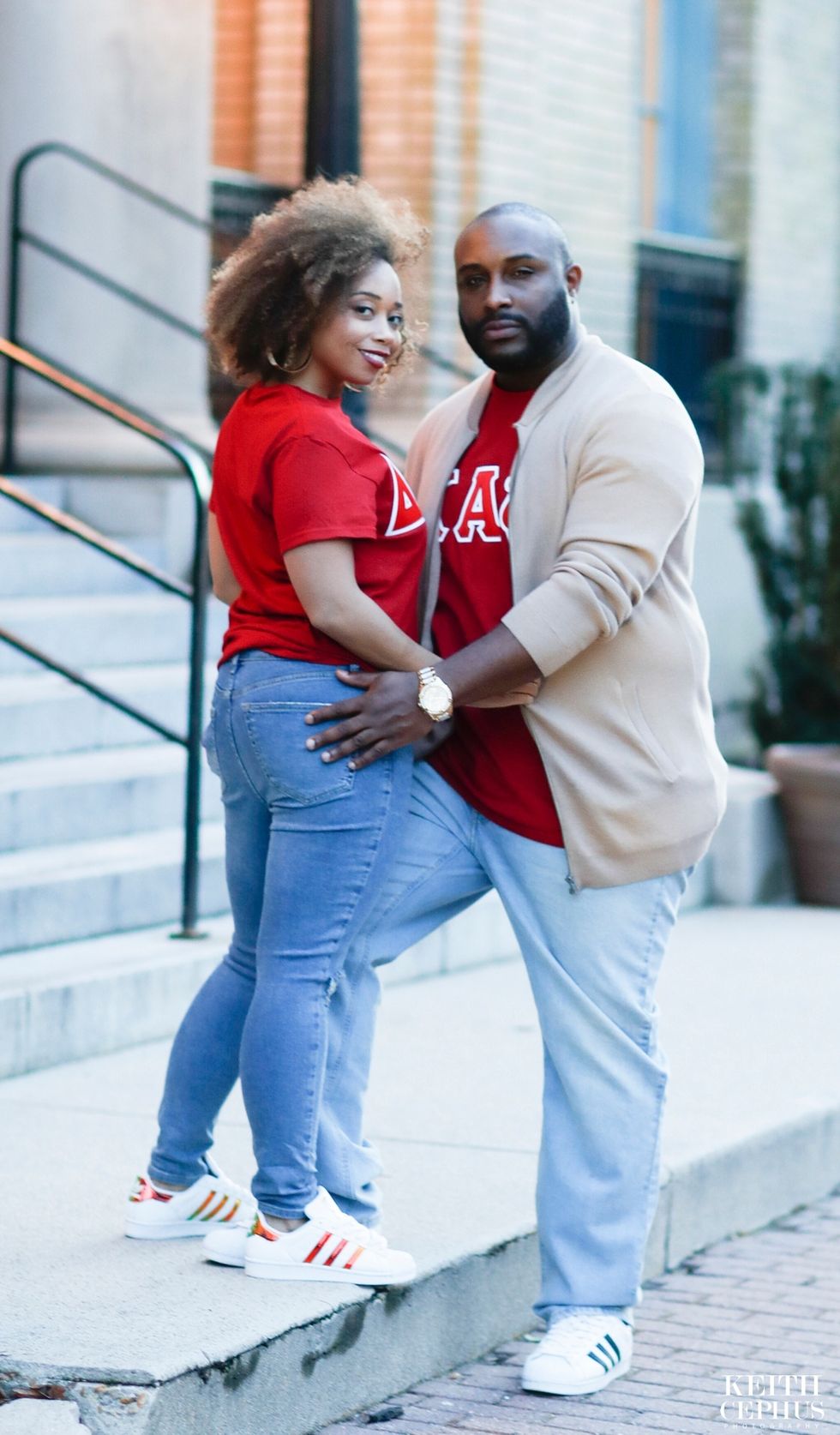 However, career changes left the two struggling in a long distance relationship that became too much to bear. After mutually agreeing to separate, the two went on to live their individual lives. Ellen moved on and got married to someone else and Darnell went on to have an adorable baby boy with another woman. But little did they know, destiny would soon bring these two right back together where they belong.
Over the years, Ellen's mother was in a horrific car accident, and while in her hospital bed, she urged her daughter to call Darnell and let him know her condition. Ellen obliged and soon after, Darnell was right by her side. And before they knew it they were back together, in love, and engaged. They got married, July 14, 2018. I guess there is truth to the saying "true love never dies" after all.
Here's their story: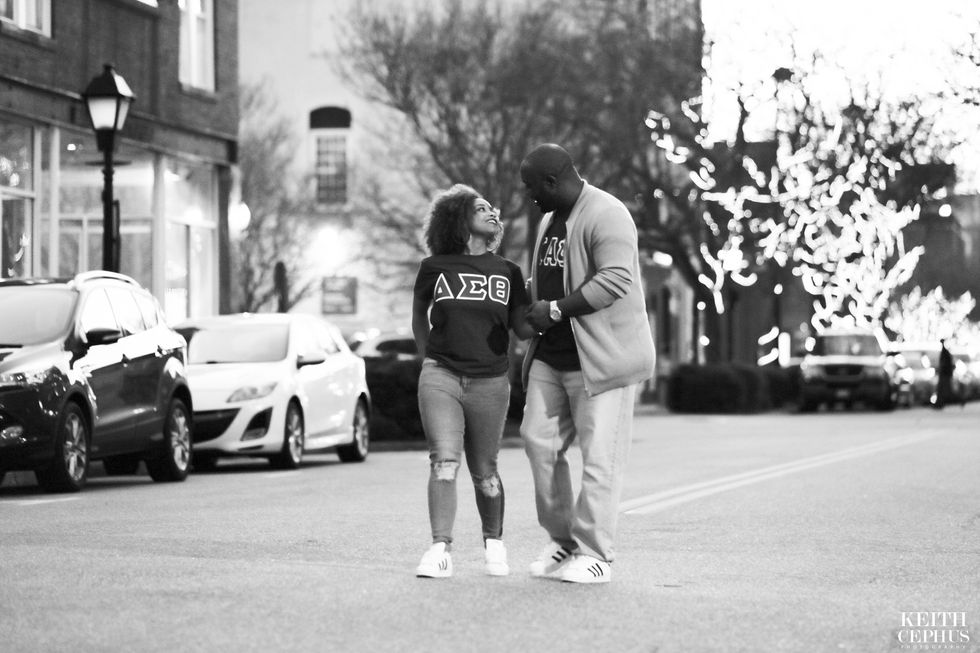 How They Met
Ellen: October 3, 2003, one night while at a college party in Hampton Virginia at "The Legion" – a popular college party spot. I remember being on the dance floor, going off. You know when the crowd surrounds you and starts clapping?! I looked over and noticed this tall, dark and handsome guy in front of the stage. He pointed at me, gesturing for me to come over to him. I went over to him. We talked all night until the morning when he left to go do community service for his fraternity Kappa Alpha Psi. We became an official couple the next week on my birthday weekend.
Darnell: She didn't know this but one night, back in 2002, I was in my dorm room studying. In walks my roommate asking if he could sit his books on my desk for a second while he settled in. I picked up a photo album off the top of the heap and started to leaf through it. That's when it happened. Just like in the movies - fireworks, sirens, explosions, I mean it all happened! I saw a picture of Ellen and some friends. I immediately inquired as to whom she was. To this day, I can't remember what he said, but as I stared deep into the picture I replied, "I'd marry her ASAP." I knew right then and there that if I was given the opportunity, I would make her my wife.
"I knew right then and there that if given the opportunity, I would make her my wife."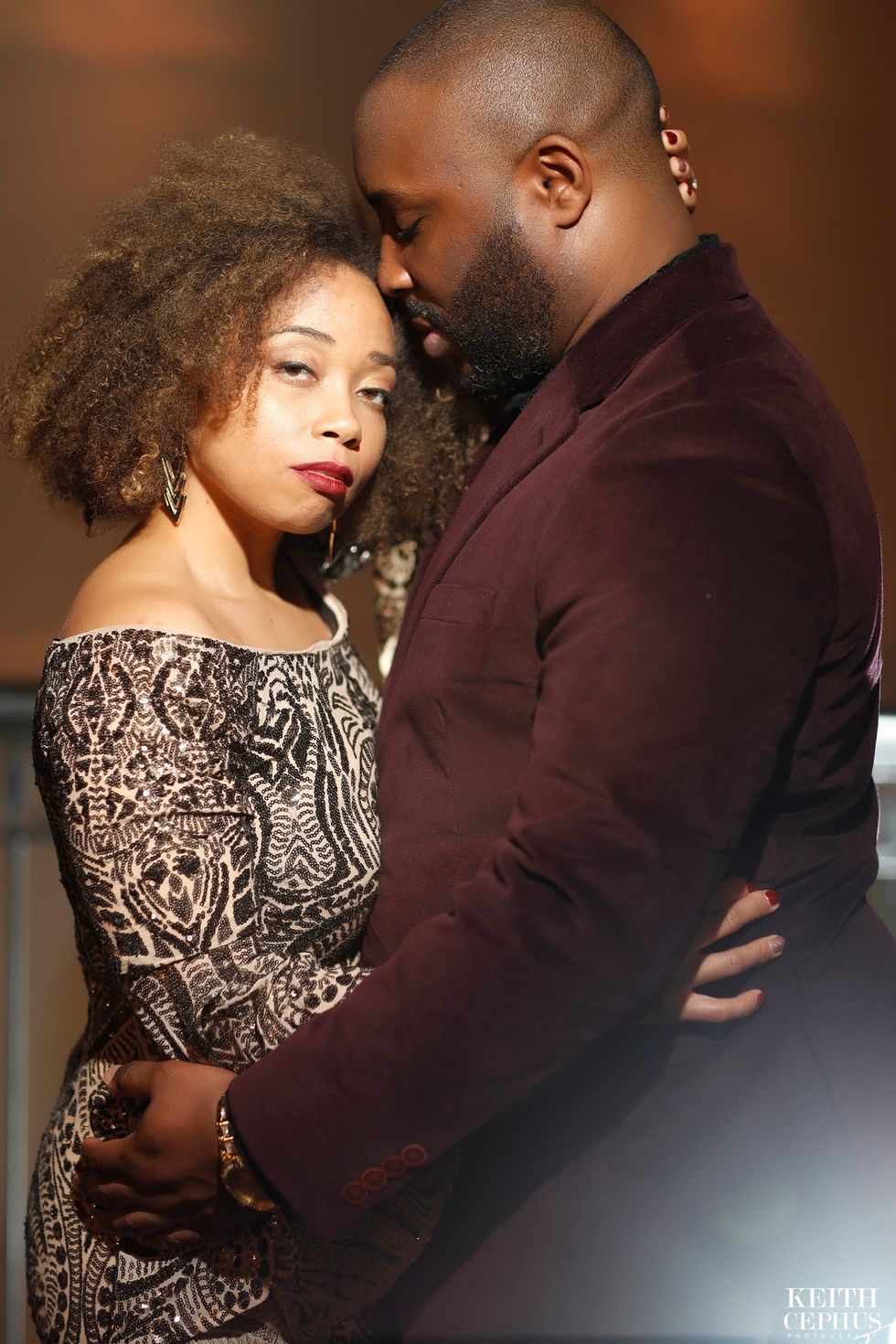 First Impressions
Ellen: He seemed like Mr. Cool frat guy standing with his frat boys, but he was intriguing. He had very pretty eyes and dimples, and we talked all night at the party. I admit I snuggled up to him right there in front of the stage. The fact he spotted me specifically in a crowded room really impressed me.
Darnell: I thought, "She is way too beautiful, and classy for this party… let me go rescue her. [At the party] she initially seemed like the personification of everything that I thought I wanted in a woman. I was really wrong because she is so much more than that.
First Dates
Ellen: I remember our first date was on the campus of Hampton University. He walked me along the water. Gave me my birthday gift. It was very romantic.
Darnell: On our first date, I drove to visit her at college, I believe it was right around her birthday. We had been speaking on the phone every day at this point, so I think that we were both eager to see each other in person. With no real plans, we ended up just walking around a fountain.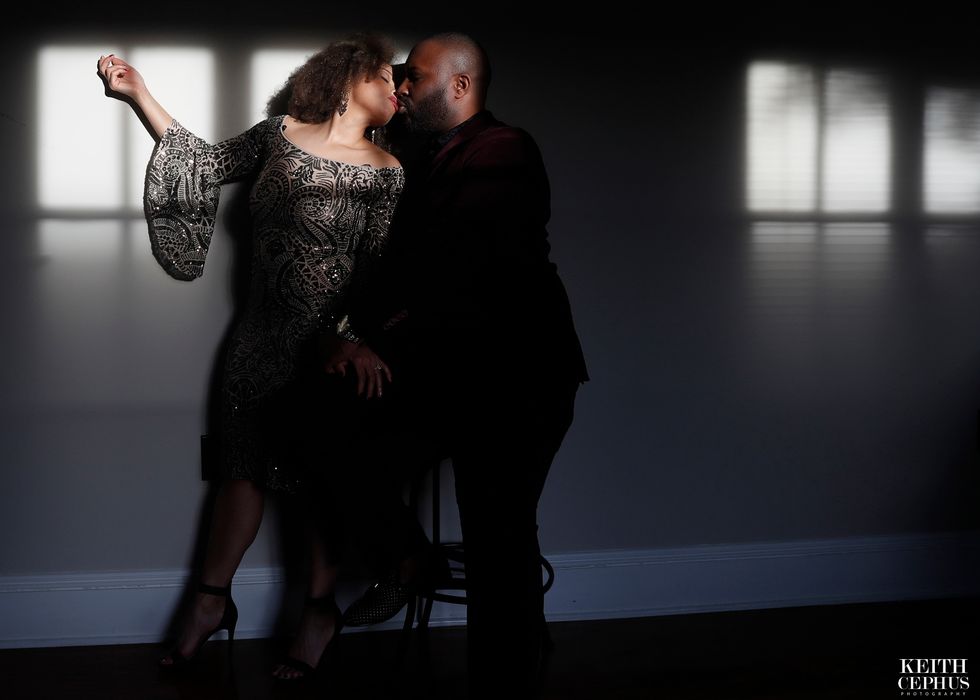 Breakup to Makeup
Ellen: Once we got together, we stayed together and found ourselves as besties and lovers for six years. All of my friends were his and vice versa, and all of our family became each other's. After six years, I knew I was ready to marry this man and didn't like the distance. I made a decision...to only remain as friends. The next few years of my life had some major ups and downs.
In 2016, my mom was hit by a car which devastated me. While lying in her hospital bed, she asked me to call Darnell and tell him she was in the hospital. I never asked why, I just obliged. I know now it was the Lord. Darnell and I had a brief, but pleasant conversation and didn't talk again for several months. I'm not sure when we got back together, it seemed as though we never parted. We got engaged and bought a new house. Look at God! Now I get to marry my soulmate and best friend 15 years after we first met.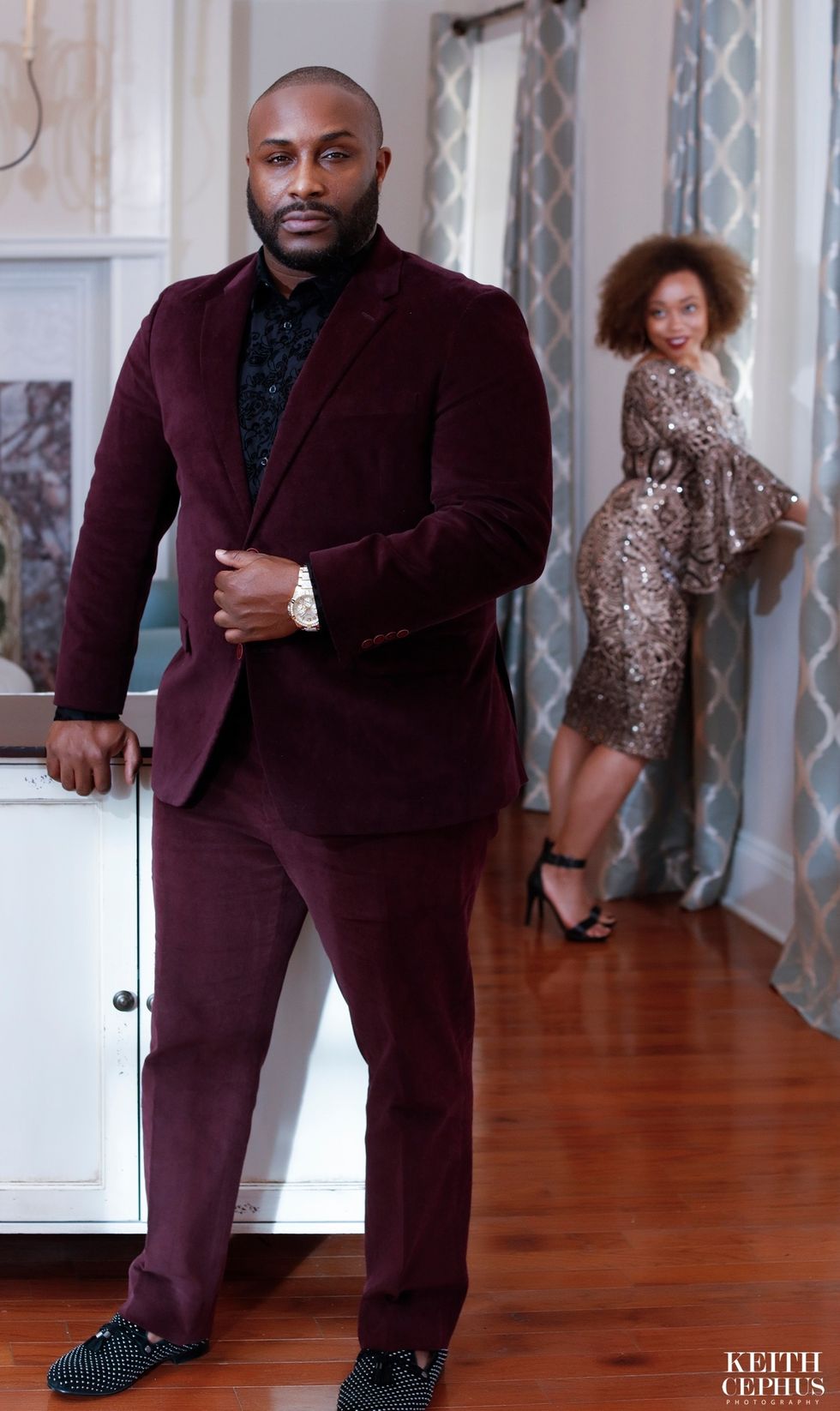 "Now I get to marry my soulmate and best friend 15 years after we first met."
Darnell: When we were 19 and 20 years young, we were inseparable. We immediately decided to become a couple after only a few weeks. We knew after only a few months that we were in love. We comfortably spoke about and made plans about marriage before graduating from college. Our friends became friends of one another, and our families merged into one. Our original plans to get married were halted due to us moving apart. I think she recognized that the distance between us was very stressful, and we decided to take a break. We took a break for a few years...a few very long years. Everyone knew I still loved Ellen and kept her in my heart. I knew then that I did not want to be away from Ellen, but I didn't realize how much until we reconnected. Once she came back, I knew I would make her my wife.
The conversation that we shared [during our reunion] had very few words… We sat there for a moment and enjoyed seeing each other again. And simultaneously opened the conversation with "I miss you!" and "Baby please take me back!"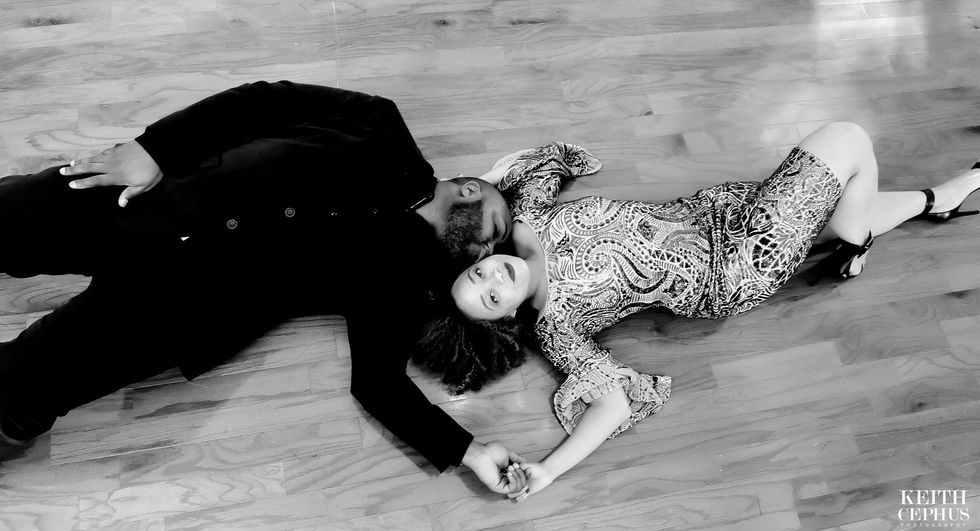 The One
Ellen: Seeing someone nine years later and still getting the same feelings you had on Day One confirmed it. Plus, momma said call him (laughs). When I saw him and looked into his eyes, we both teared up. It was like we were talking without saying any words at all. In that moment, I realized he was my soulmate. I knew he had to be the one.
Darnell: I knew it the day I met her, and when we took a break from our relationship, every day I thought about how much she was the one for me. I began to see how natural and instinctive we were. In the sense that there are some athletes who weren't always the best but worked hard to succeed and then there are those who were just born with a gift. I believe that Ellen and I were born to be together.
"I believe that Ellen and I were born to be together."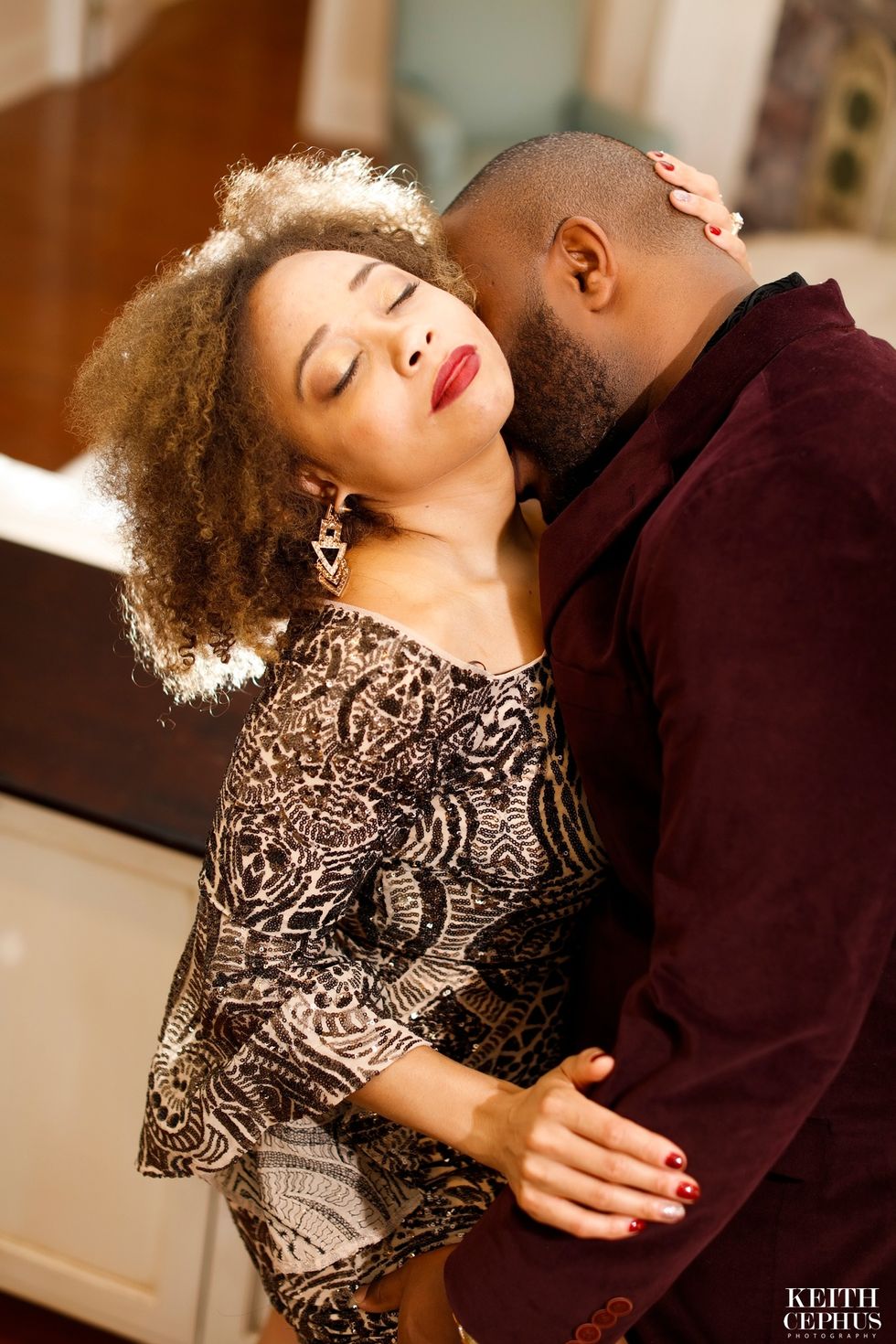 Baggage Claim
Ellen: Step One was forgiveness. We had to forgive each other for choosing to break up instead of staying together. We also had to give each other space to heal from our past situations. We allowed each other to talk honestly to one another about what happened in the past. Remember, we hadn't spoken for years and hadn't seen in each other in nine years. When we got back together we shared our past situations with each other honestly. He allowed me to heal. We also learned to pray together. This time, we pray together and worship more together both in our home and at church. We also have a rule of no yelling in our home. We have been hurt from past relationships that involved yelling. For us, peaceful homes are very important.
Love Lessons
Ellen: My partner helped teach me how to value myself. When we got back together he kept telling me, "Your expectations are low. You deserve more." Then he gave me more. He showed me by loving me.
Darnell: I learned that there are many ways to love yourself just like there are ways to love your significant other, the key is to find ways to re-energize that love.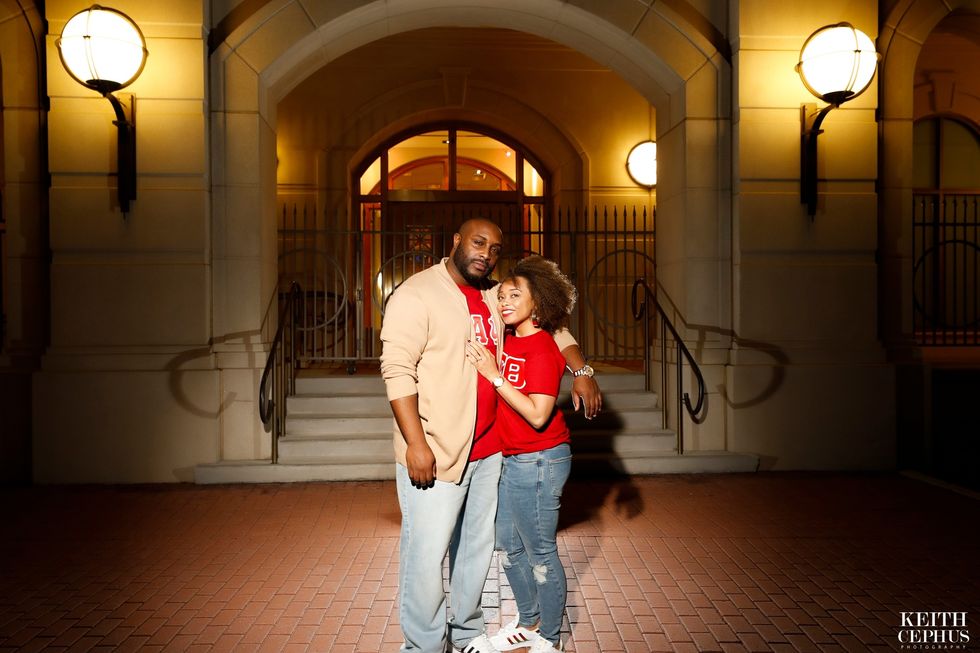 Common Goals
Ellen: Put God first, put family second. Be patient with one another. Remember to have fun. Partnership is key. Work together.
Darnell: Respect one another. Be fair and understanding and follow God's plan.
Best Advice
Ellen: Love is about patience and giving each other the benefit of the doubt. Always give your partner the benefit of the doubt and be patient to hear and understand their perspective. Love is also resilient. Agape love stands the test of times. Through my divorce and him becoming a single dad, our love stood the test of time. Love is not hurtful. Love doesn't seek to hurt your partner. Love seeks to uplift and encourage your partner.
"Love doesn't seek to hurt your partner. Love seeks to uplift and encourage your partner."
Darnell: Recognize that you are a valuable person with a voice and needs that matter. Love is about imparting those best qualities of you on to your loved one.
For more on their journey follow them @Ellenvincienne and @Dchever. And check out more photos from their engagement session by their photographer Keith Cephus here.
Want more xoNecole stories like this? Check out the related reads below:
My Boyfriend Of 2 Years Proposed To Me & Left Me A Week Later
I Met Him In An UberPOOL & Now We're Getting Married
He Pursued Him On Twitter, Now She's The Love Of His Life
Shan Boody & Jared Brady On How They Went From Friends With Benefits To Committed Relationship