Ashley McDonough
Ashley McDonough is a writer and producer in New York City. When she's not busy writing or producing culturally conscious content, she is patiently waiting for Oprah and Stedman to adopt her. Keep up with her journey via social @Ashley_Milani or check out her work on www.AshleyMcDonough.org.
According to The U.S. Children's Bureau Department, there are more than 430,000 foster children living in the U.S. today. With statistics this high, it's no wonder that the lack of resources has caused the conditions of many of these homes to remain poor. Children living in these conditions are faced with a number of adversities, from lack of clothing or the confusing constant change of environment; not to mention many of them must face such hardships alone. As anyone can imagine, the foster care system can be a lonely place full of children thrusted in and out of unfamiliar environments expecting them to cope accordingly, with little to no guidance on how.
Luckily, self-proclaimed youth advocate and master of self-comfort Nicole Russell is putting an end to the agony, making the foster care experience an easier one to process.
Surprisingly enough, Nicole knew little to nothing about the foster care system in her earlier years, but an unexpected addition to her family changed her life and career as she knew it. Once her mother decided to take in her younger sister, Miracle, this one experience opened her eyes to the day-to-day transitions of foster children, self-soothing methods, and ultimately changed her entire career trajectory.
"My mother and I wanted to start collecting comfort items for bedtime and donate them, and I was looking online to find an organization that we can give to, and I couldn't find one that focused solely on bedtime, so I figured out how to start my own non-profit and in 2012, I birthed Precious Dreams," Nicole expressed.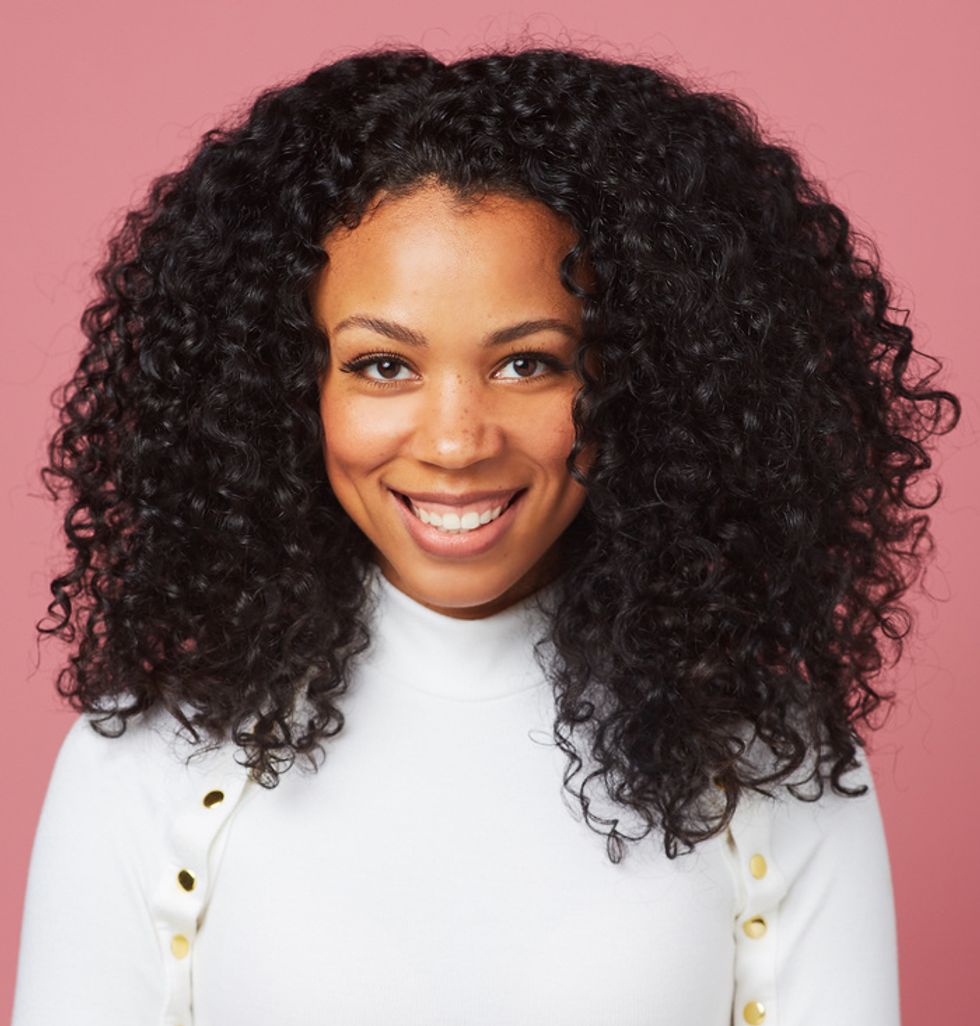 After six years of volunteering with Precious Dreams Foundation while simultaneously acting as the full-time VIP services manager of Madison Square Garden, Nicole decided to quit her job and follow her passion in helping the youth. At the Precious Dreams Foundation, the staff aims to instill self-care and self-soothing methods in efforts to provide lifelong teaching tools for the children.

"We teach them meditation, stretches for yoga, we have guest speakers that come and share their stories, we do therapeutic writing but overall just the process of learning how to self-sooth and self-comfort. If you can teach people, specifically children, ways to self-comfort that's something they can use for the rest of their lives," Nicole explained.
But Nicole's mission to help the youth own their lives and their narratives doesn't end there. In September 2018, she debuted her self-help book entitled Everything a Band-Aid Can't Fix, which went straight to #1 of Amazon new releases, in hopes to help young adults navigate through the confusing adolescent years.
We caught up with Nicole to discuss all things self-comfort, starting a non-profit, and plans for the future of the Precious Dreams Foundation, here's what she had to say.
You left a high profile position at Madison Square Garden to start a non-profit dedicated to transitioning foster children and supporting homeless youth, tell me what that experience was like for you?
I felt full of uncertainty. I was taking the biggest financial risk of my career but the decision made more sense than the math. While MSG was fun, what I was doing with Precious Dreams was fulfilling and, with every event and conversation, I started feeling closer to God. It became clear that my calling was in community service. I've never been one to see a problem and leave it for somebody else to solve. So I put all of my time and energy into helping as many children as I could and eventually the work was seen and that helped us grow.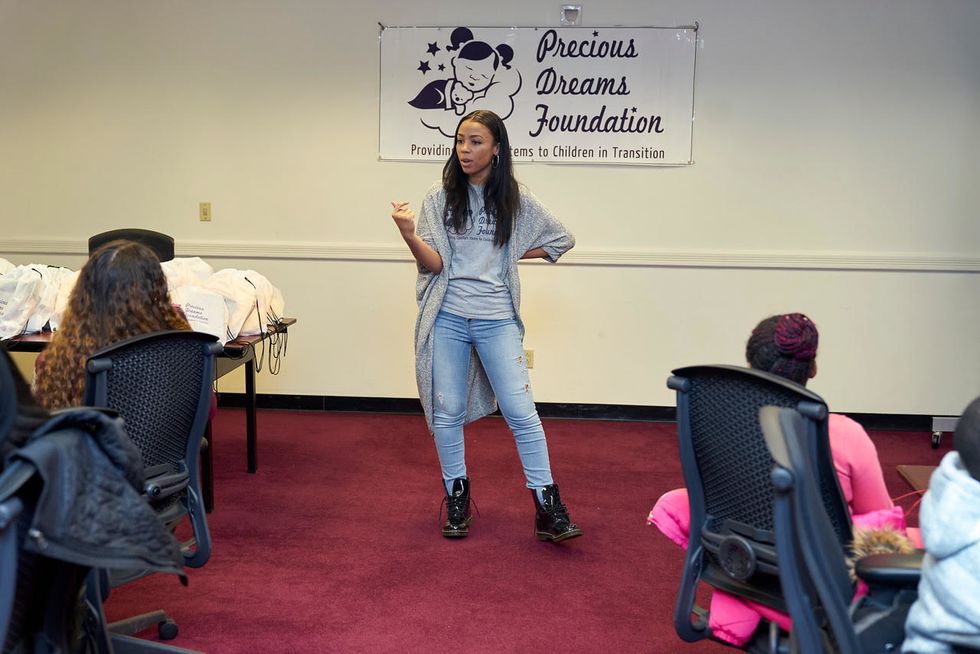 Courtesy of Nicole Russell
"With every event and conversation, I started feeling closer to God. It became clear that my calling was in community service."
What is one thing working in the foster care system has taught you? What is one thing you were surprised to learn? 
It's opened my eyes to how difficult it is to do life alone. I don't think we have enough conversations about the challenges of foster care but former foster youth are all around us and the ones who are doing well are super-beings. They deserve more credit. The ability to overcome countless forms of adversity, discover self-love, and hold tight to your dreams is incredibly impressive.
7 out of 10 girls who age out of foster care will become pregnant before the age of 21. It's hard for me to see those numbers and not support our girls. I know that many times they're looking for love in the wrong places, misguided or taken advantage of, and they deserve better. I made it my mission to teach foster and homeless youth how to self-comfort because receiving the tools at a young age makes life easier. The ability to step back and analyze how we're reacting to our pain can really save us. It saved me.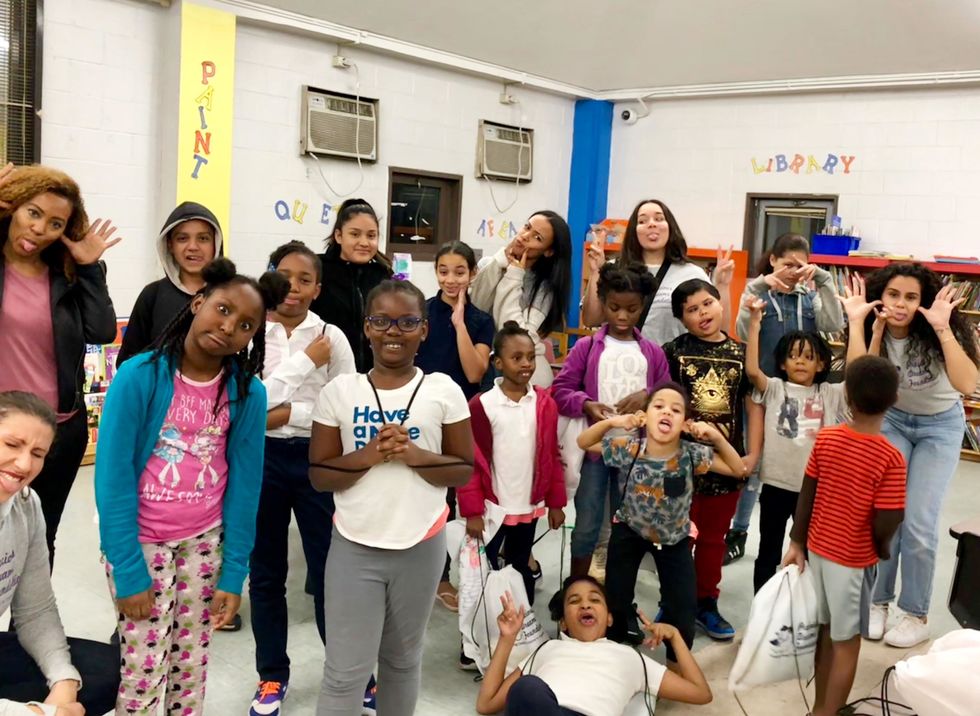 Courtesy of Nicole Russell
You consider yourself a "master of self-comfort," how does one become a master of self-comfort in their own lives? 
Fortunately and unfortunately, I was forced to see myself at a very young age. I grew up in a single-parent home with a father who suffered from depression. If there wasn't music playing in the background, then my house was usually quiet. There were no conversations about our days or sit downs for dinner. My time at home was time alone.
I remember having a full length mirror in my room and I used to stand or sit in front of it for hours. I wasn't admiring my physical features, I was trying to find myself and see inside. I didn't appreciate it then but the silence in my home inspired mindfulness and so my curiosity was centered around who I am and not what I should be doing. Silence didn't allow distractions from my automatic thoughts so growing up I had an incredible opportunity to learn about my needs, wants, and dislikes very early.
Practicing mindfulness assists with clarity of thought and decision-making. Self-comfort looks different for everyone but the first step is hearing out your needs and honoring the ones that lead to healthy outcomes. That's how I master self-comfort.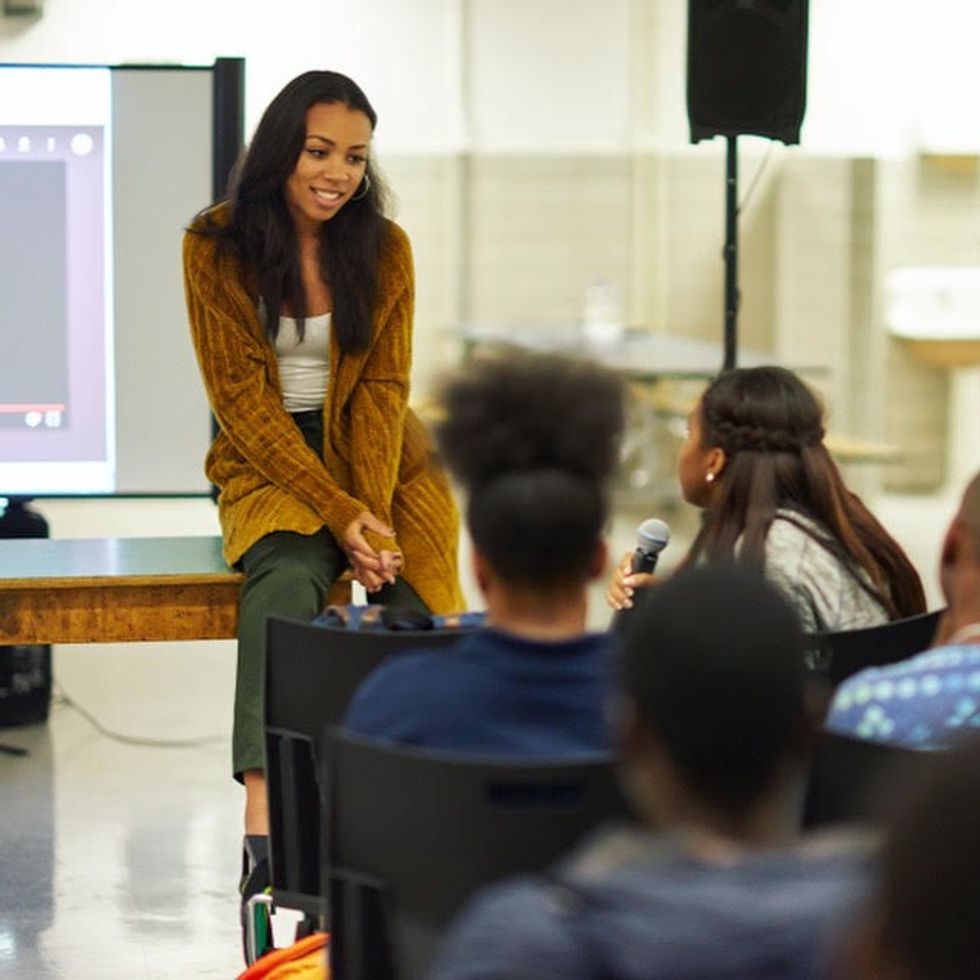 Courtesy of Nicole Russell
"Self-comfort looks different for everyone but the first step is hearing out your needs and honoring the ones that lead to healthy outcomes. That's how I master self-comfort."
What are the easiest self-soothing methods we can all practice in our everyday lives?
Breathing is the one of the easiest things we can do to relieve tension and reduce anxiety levels. Sometimes when we're stressed, overwhelmed, or simply in a hurry, we unconsciously practice shallow breathing. Becoming mindful of the breath and breathing correctly has countless health benefits and it feels great too. Whether sitting or standing, start wherever you are and take a slow inhale (allowing the abdominal to intrude) and deep exhale. Focus on the breath every day for as long as you can. This supports a healthy flow of oxygen to the brain and body.
My other piece of advice is to turn on the kettle. If I'm feeling stressed or anxious, I drink tea or warm water. Not only does it calm the mind, it also does wonders for the skin. Tea has even been linked to a lower risk of depression. Studies have shown that for every three cups of tea consumed per day, risk of depression were decreased by 37 percent. Consume liquids that are good for you and then do it in good fashion. I'm also that girl who uses mugs with motivational quotes. Find the mug that speaks to your needs, makes you laugh, or helps you stay focused on your goals, and keep it with you throughout the day.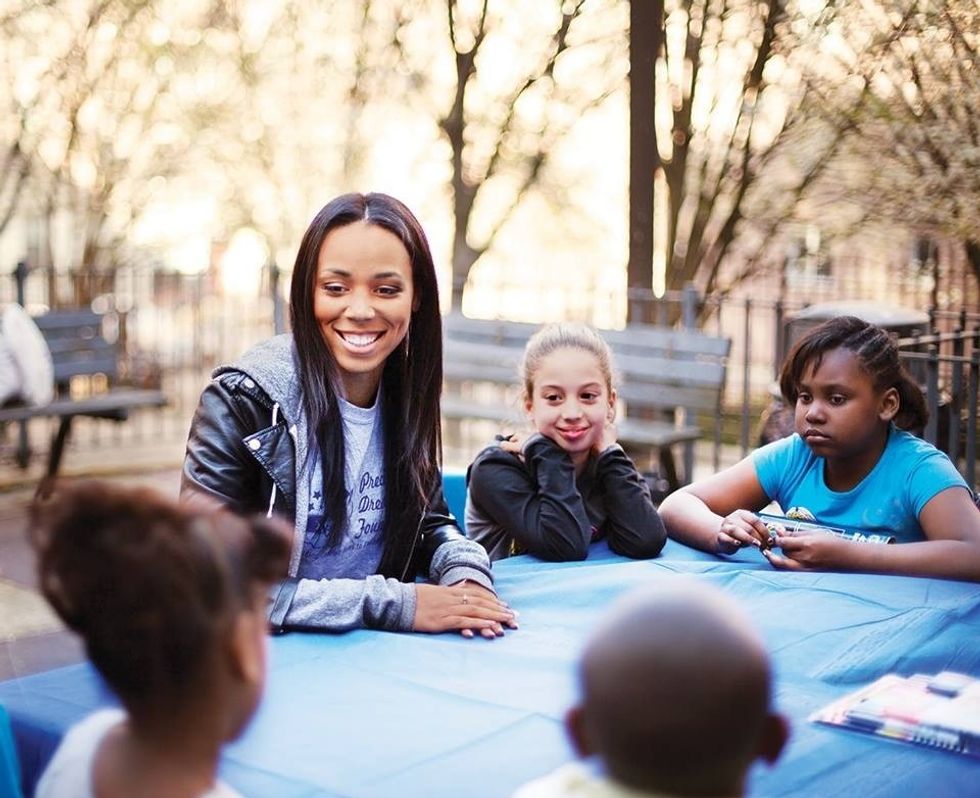 Courtesy of Nicole Russell
What made you want to write 'Everything a Band-Aid Can't Fix?'
The motivation came from remembering how tough it is for teens to openly express their emotions or work through issues independently. I had a great relationship with my mother but I still didn't tell her everything. There was advice I needed as a child but was too embarrassed or afraid to ask for help. Everything a Band-Aid Can't Fix is a go-to guide and intimate conversation with myself and the reader. The book is part-interactive, so there are questions to help teens process each chapter and understand how the topics relate to their lives.
The book provides coping strategies, mental health education, and stories from people who have also faced adversity in their childhood. I wanted young adults to see that celebrities like Asap Ferg and Brandy are just like them. We all had insecurities, dealt with bullying, peer pressure, and pain. However, it's how we reacted to and treated the pain that determined our outcome.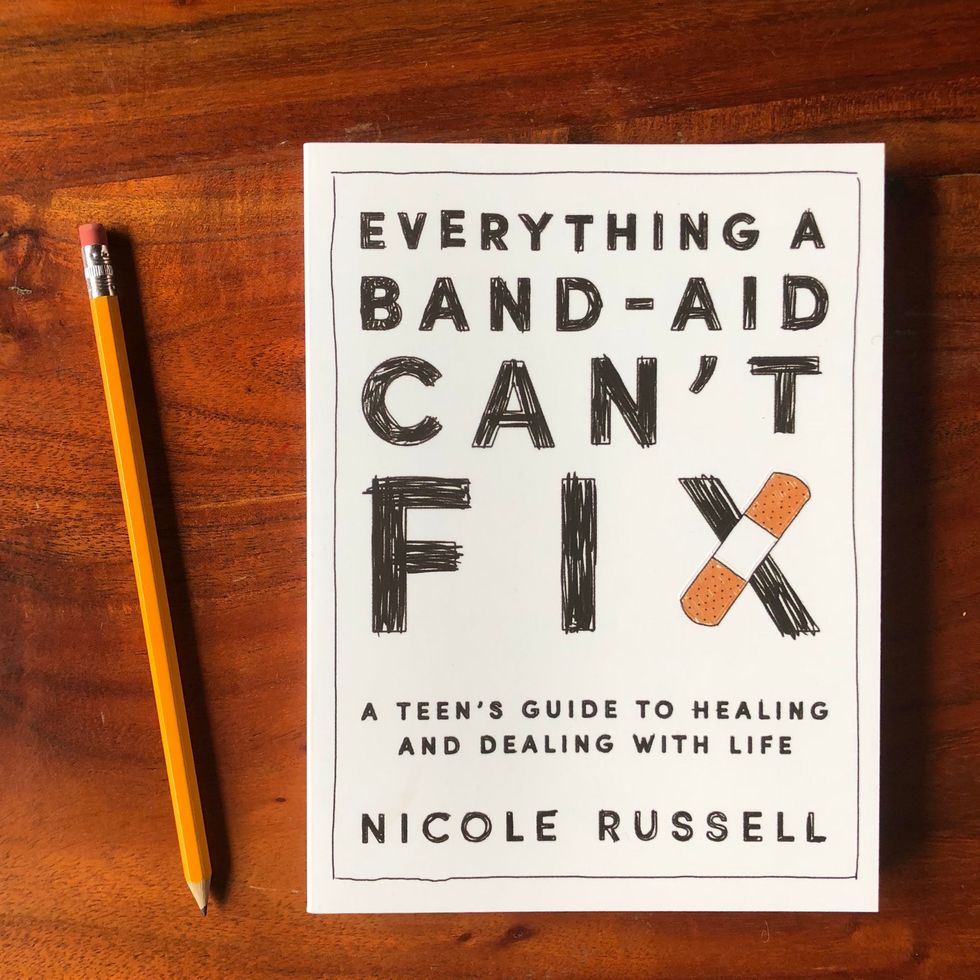 Courtesy of Nicole Russell
Being that you previously worked in hospitality before transitioning to the non-profit industry, what advice would you have for anyone looking to make a major career change?
Make your own rules! If you have to do both careers in order to take care of your family or put food on the table then do it. If you need to sacrifice your social life to go back to school, do it! Just be intentional with your time, thoughts, and energy. If you work hard and have a plan, the transition will happen. I sacrificed a lot but I was okay with that regardless of people's opinions on what's best for me. Nobody knows where you belong, but something inside you will guide you there if you let it.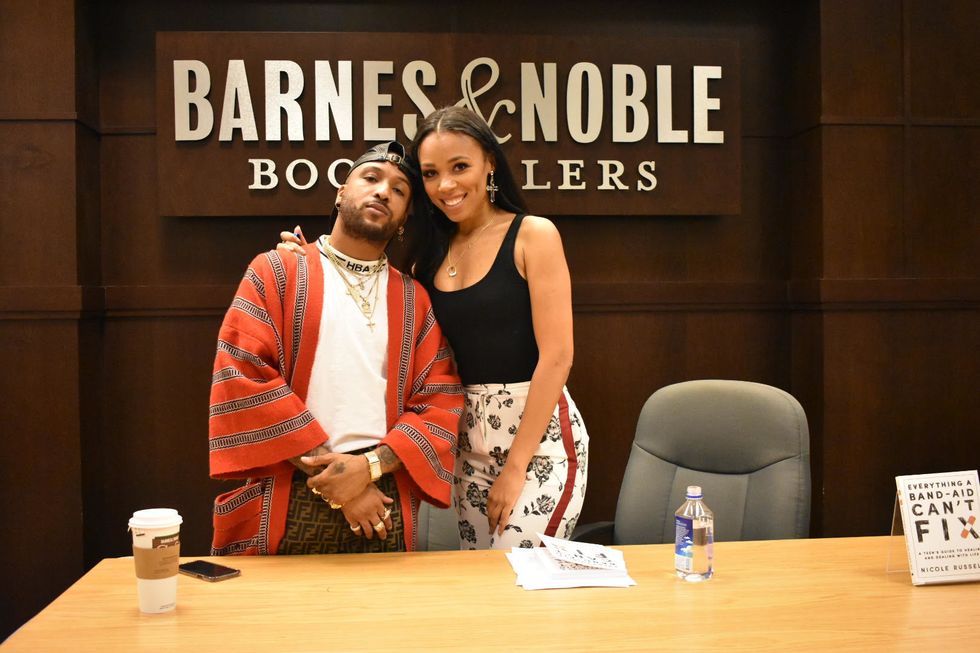 Courtesy of Nicole Russell
"Make your own rules! Nobody knows where you belong, but something inside you will guide you there if you let it."
What are your plans for the future of Precious Dreams Foundation?
Expansion and strategic partnerships. We're currently developing new chapters in Chicago and then looking to expand to San Francisco. While we're looking to grow, we also recognize that more outreach requires more funding. I took a long look at the global mattress market that's valued at 27 billion dollars and realized that I'm failing our youth if we don't tap into that space. While these companies are selling a comfortable night's sleep to those who can afford it, Precious Dreams Foundation is helping those who can't. We all agree that everyone deserves comfort but the difference is we provide our services for free to children who sleep in the most uncomfortable situations. So right now, we're focused on trying to secure corporate support. Our youth deserves the best comfort items, best services, and best programs, and I'm not going to stop until we give it to them.
To learn more about The Precious Dream Foundation, be sure to visit their website PreciousDreamsFoundation.org. To keep up with Nicole and her mission to change the lives of foster youth, follow her @NicoleRussell.
Featured image courtesy of Nicole Russell.
In xoNecole's Our First Year series, we take an in-depth look at love and relationships between couples with an emphasis on what their first year of marriage was like.
Ladies, how many of you can say you met your future husband when you were just 12 years old? Don't worry, I'll wait.

While most of us were experiencing puberty, disgusted with boys, or trying to figure out the changes in our preteen bodies, this woman randomly met her future husband and future father of her kids at a children's carnival. What are the chances?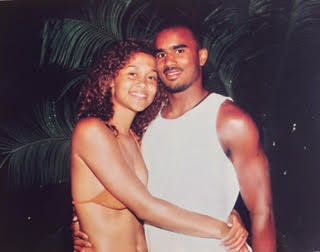 Ama and Quincy Schreyer initially met at a Notting Hill carnival in 1995. Ama, who was just 12 years old, met Quincy, who at the time was only 15 himself, by connecting with mutual friends.

Three years later, Ama ran into an 18-year-old Quincy at The Afro Hair and Beauty show in London. It was soon followed by weeks filled with hanging out and talking and the chemistry between the two was obvious. But their age difference, coupled with Quincy's cockiness delayed a potential relationship.
After dating on and off, the two would eventually take a break when Quincy went to study and play football in California, while Ama remained in the U.K. to begin her music career. But as they say, true love will always find a way, and so it did. Once Quincy returned to the U.K. after school, it wasn't long until they reconnected and he popped the question. On Ama's 19th birthday, Quincy asked for her hand in marriage, and of course, she said yes!

The two wed in 2005 in Notting Hill, London where their love story all began. 19 years later, they are parents to an adorable baby boy, Rocco, and have built a beautiful life together. Ama and Quincy are the real life examples of a teenage love affair turned into a lifetime romance.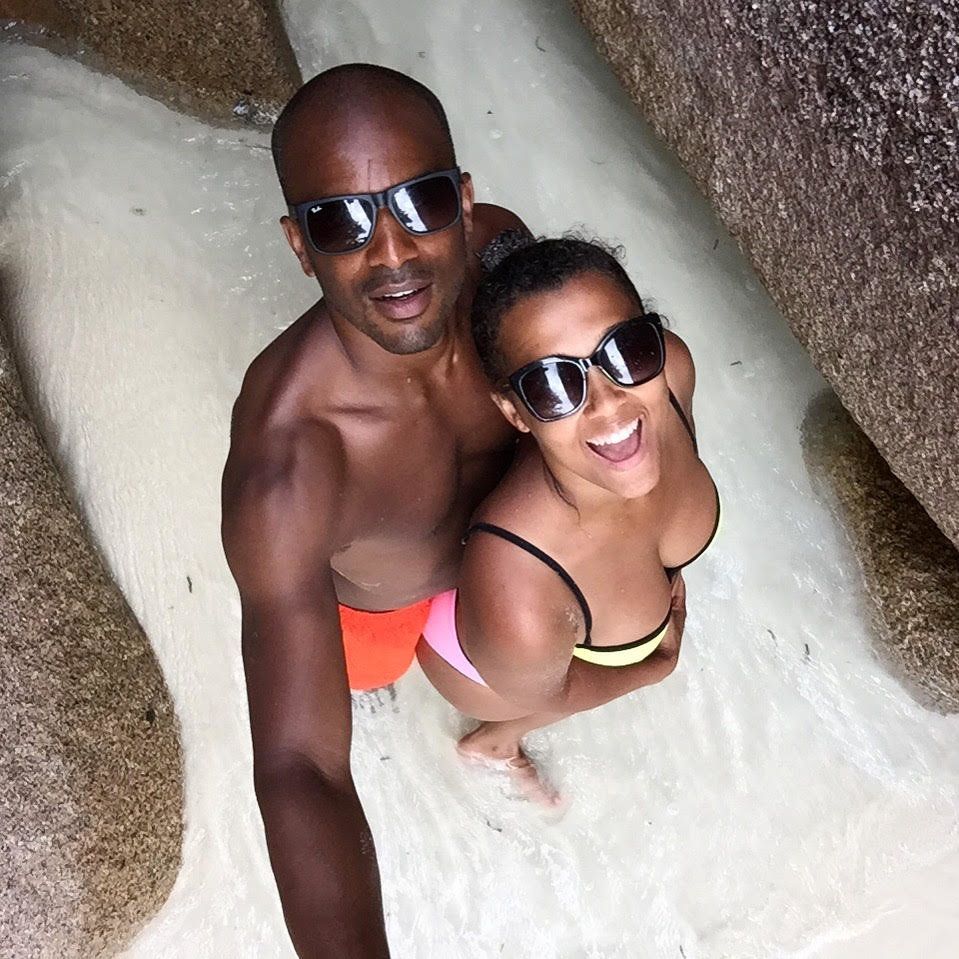 assets.rbl.ms
*Alexa play Alicia Keys' "Teenage Love Affair"*

Here's their story:
The One
Quincy: Marriage was never really considered, as we were both so young when we met. I thought, this is a girl you could make long-term plans with. She had it all.
Ama: I just liked him. I never knew we'd end up married with a kid, all these years later.
Building Together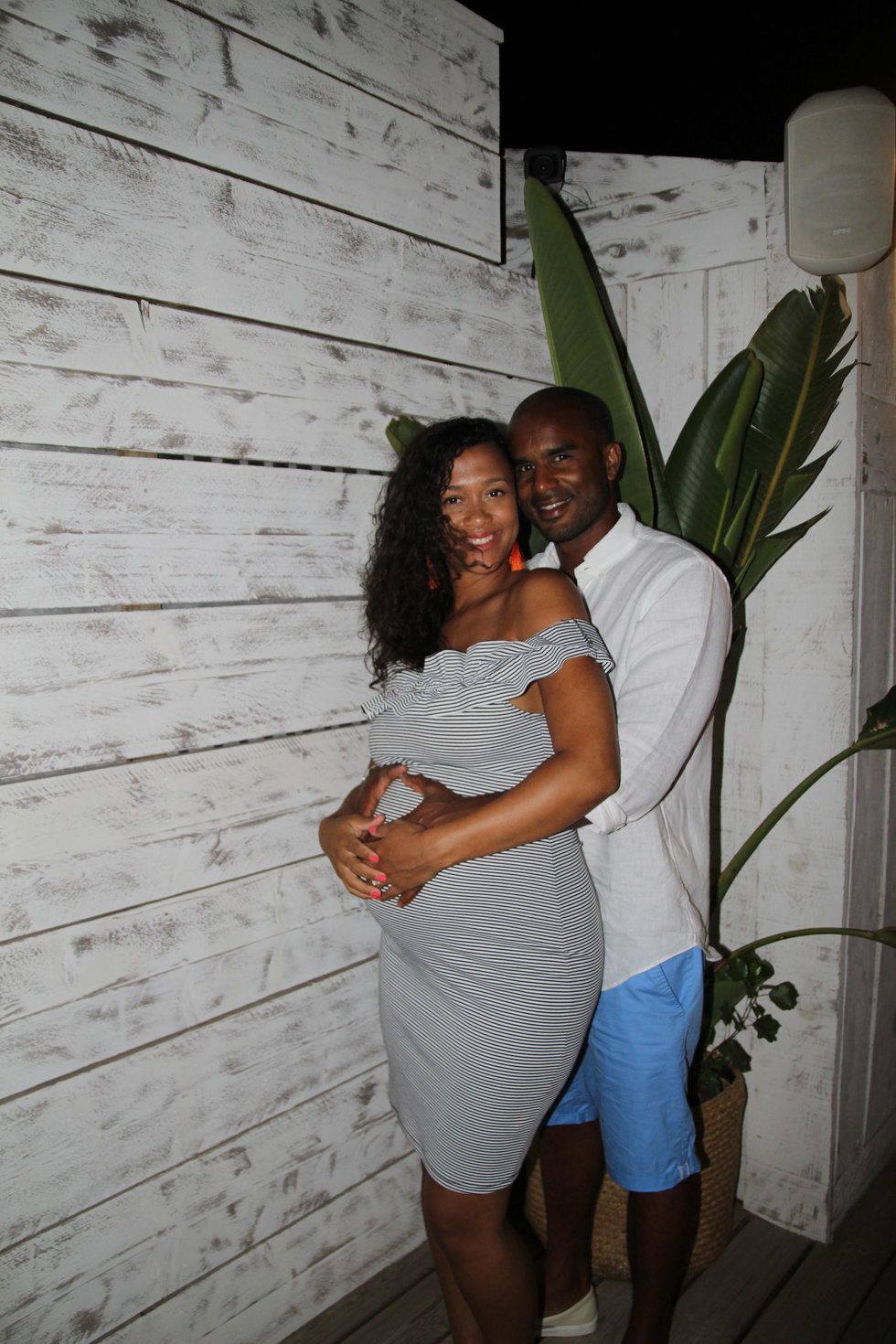 Quincy: Ama was like a fish in the bathroom, she would wet the floor so much. It used to annoy the heck out of me.

Ama: Quincy is a very tidy person but I didn't realize how tidy. He would do too much laundry in the week, whereas I like to do it all in one day. After speaking about it over the years, we've learned to adapt and be flexible with each other's annoying habits. It was hard at times but also funny and part of our journey as a married couple, living together.
Baggage Claim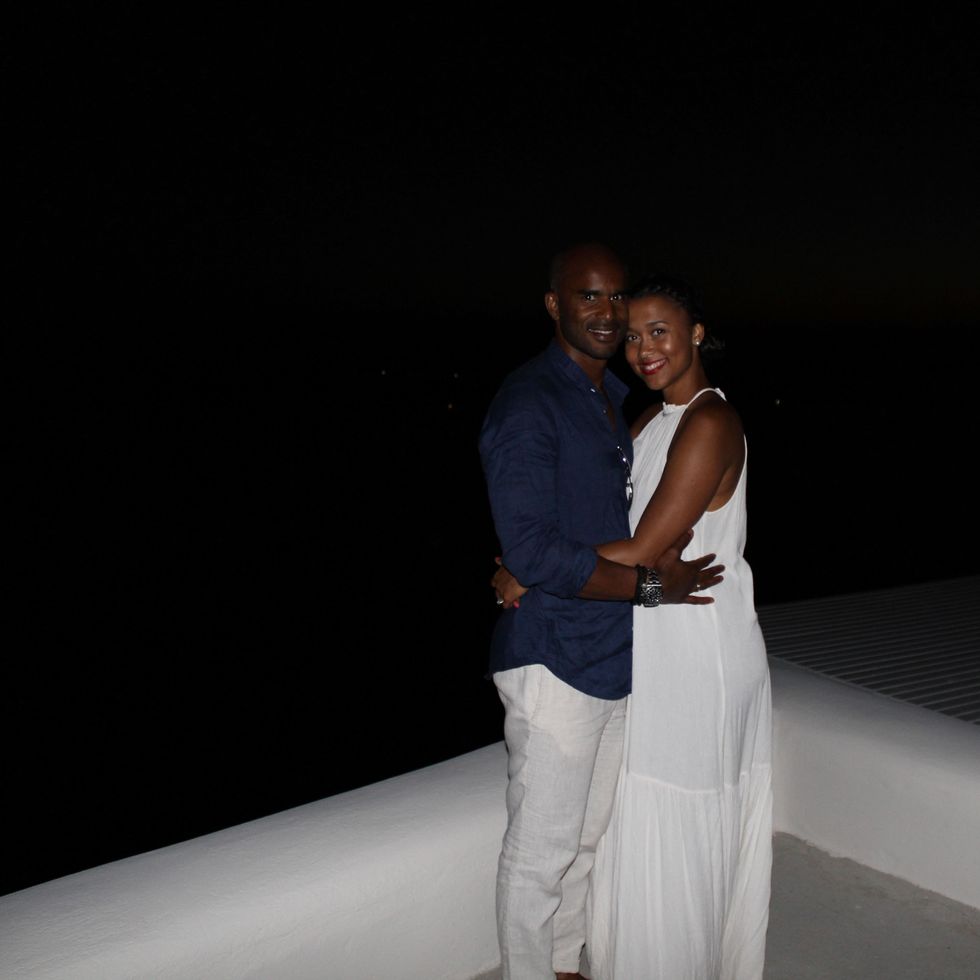 Quincy & Ama: Communication played a big part in marriage. We both had to learn different ways of communicating to get the best results in any situation. We are still learning and believe it's a journey that will continue forever.
As you change as individuals, so do your needs.

Love Advice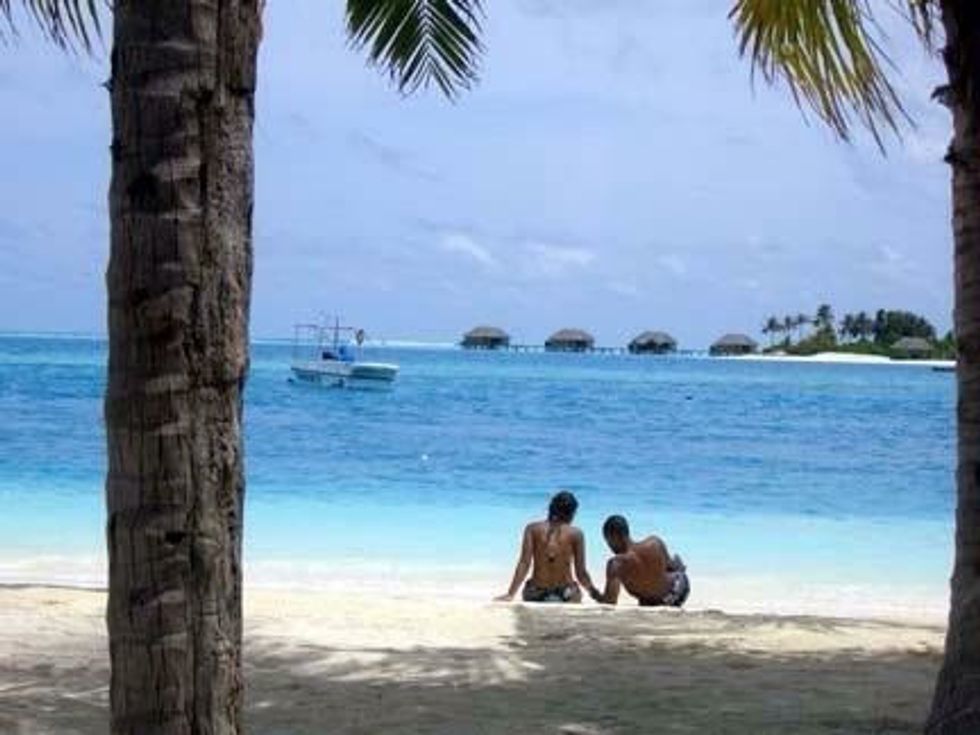 Quincy & Ama: Know each other's love language and if you really love each other, keep going! Communication is key.
To keep up with their journey in life and love follow them at @AmaSchreyer.
Related Stories:
This Couple Shares Why Prayer & Faith Are the Foundation of Their Marriage - Read More

YouTubers Latoya & Adam Ali Give Us the Real Behind Relationship Goals - Read More

How These High School Sweethearts Knew They Were Destined To Be Together - Read More

When Basma Hameed was just two years old, a horrific kitchen oil accident resulted in 3rd degree burns that covered 40% of her face.
That one tragic day changed Basma's life forever, causing pain, bullying, and torment in the years to come. While some would've viewed this as the end of life as they knew it, the dedication and perseverance of Basma said otherwise, and she quickly realized this incident could be a blessing in disguise.
This Iraq native hasn't had it easy and her struggles started off quite early in life. Months after the traumatic burn, Basma would soon begin a number of surgeries throughout her life, in which she now has undergone over 100 in total. With the severe burn deforming fractures of her facial features, Basma tried a number of things to gain her face back. However, no topical make-up was effective enough to make a difference.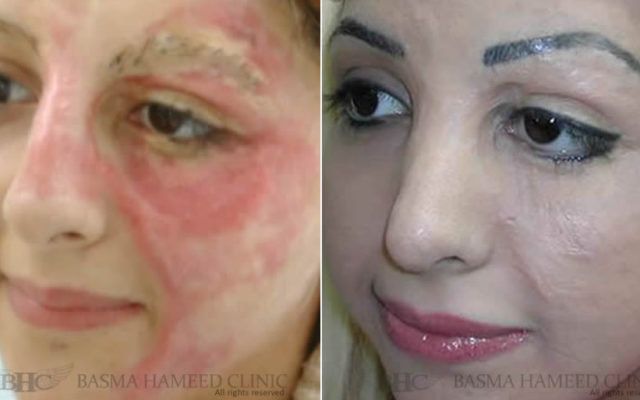 www.buzzworthy.com
If the burn incident wasn't traumatic enough, the reactions from her peers didn't make the experience any better, leaving Basma with little hope and fewer options.

"I did over 100 surgeries and I was still constantly bullied. At 16, I went to my plastic surgeon. He said I should take my money and go on a vacation, [and] that was the end of the road for me," she shared.
Somehow, Basma knew this wasn't the end of the road for her. Instead, it was actually the beginning of a new life for her, one with a newfound purpose.
After several surgeries and attempted augmentations in hopes of changing her appearance, Basma decided to permanently tattoo her eyebrows. Little did she know this one procedure would spark an idea for a new business venture that would help thousands of burn victims who experienced the same difficulties she had gone through.

"I was so happy [with the results of the permanent eyebrows] that I thought to myself — why not do the same procedure except use skin tone pigments on scar tissue to camouflage the discoloration?"
From there, Basma went to school for medical aesthetics, where she learned everything she needed to know about the skin industry. Soon after, she apprenticed with a permanent makeup artist where she would learn hands-on all the things needed for her new career.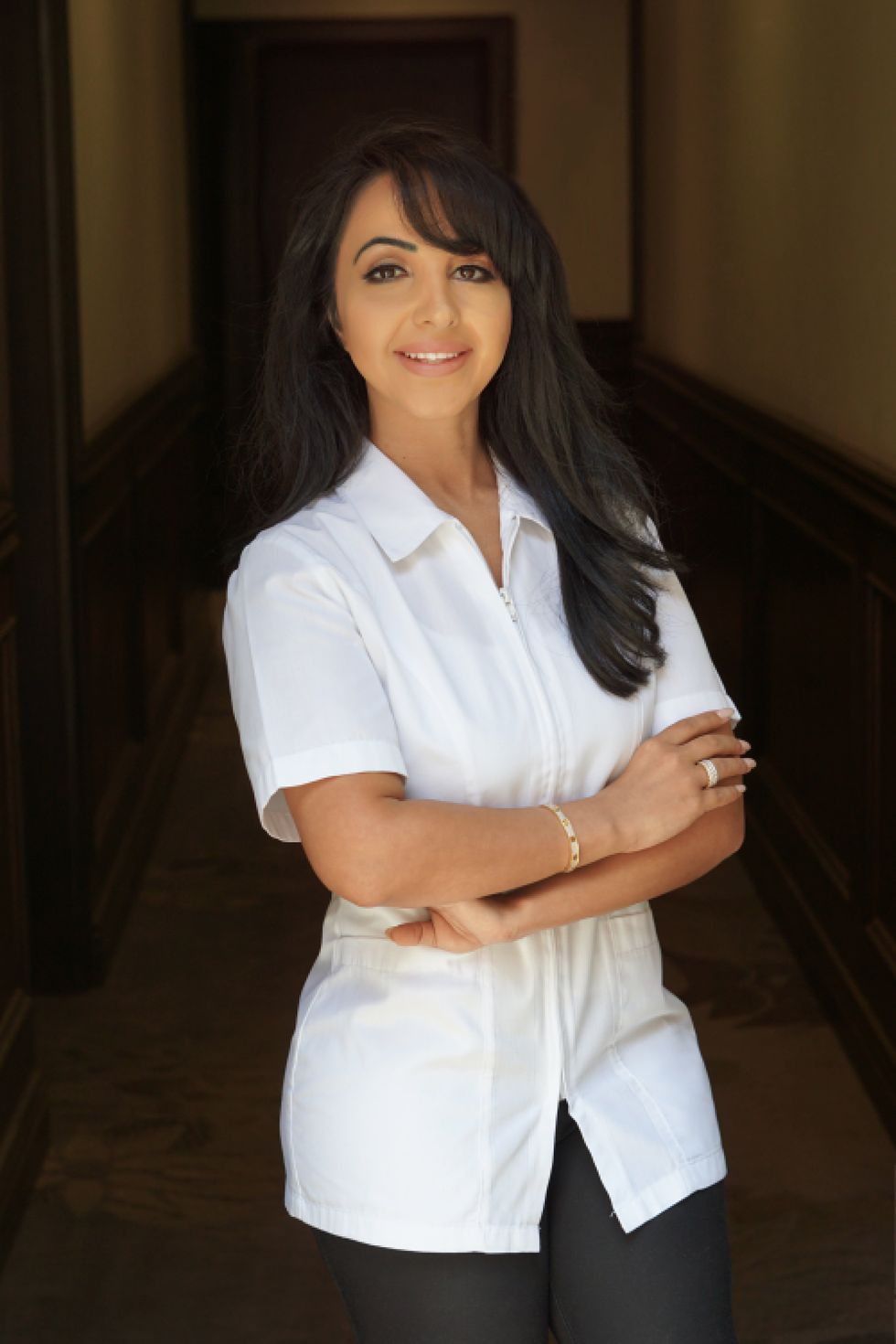 "[While learning] I started working on my own face and after just a few treatments, I started to see a huge improvement. Then I started working on all types of birthmarks, surgical scars, areola reconstruction, and all kinds of skin discoloration and saw that it worked as well," Basma shared.

While at the time it was an unheard of procedure, causing many to be skeptical, Basma's dedication still brought her vision to life, not only for her, but for burn victims everywhere.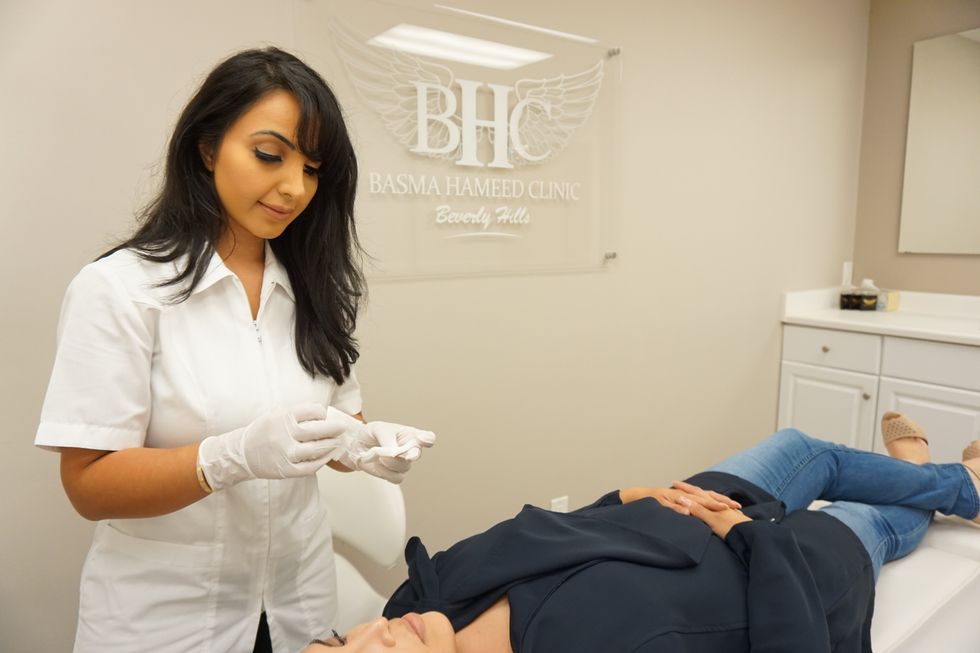 Now with over 15 years of serving her community internationally, Basma's skin restoration procedure continues to change the lives of thousands of people. With her unique technique, Basma is able to camouflage skin discoloration brought on by burns, medical conditions, and accidents. Basma is a healer, pioneer, and survivor who used her own pain to create an empire that caters to victims just like her.

When asked what she wants her story to represent when it's all said and done, her answer was simple:
"My story is a story about not giving up. I took a negative situation and turned it into a positive. This procedure has given me confidence and my story gave my clients hope. I love seeing my clients' transformation. Most of the time, the client would be shy and won't want to make eye contact during their first visit. By the 3rd visit, they walk into the clinic with so much confidence. It's so rewarding to be a part of their healing journey," Basma said.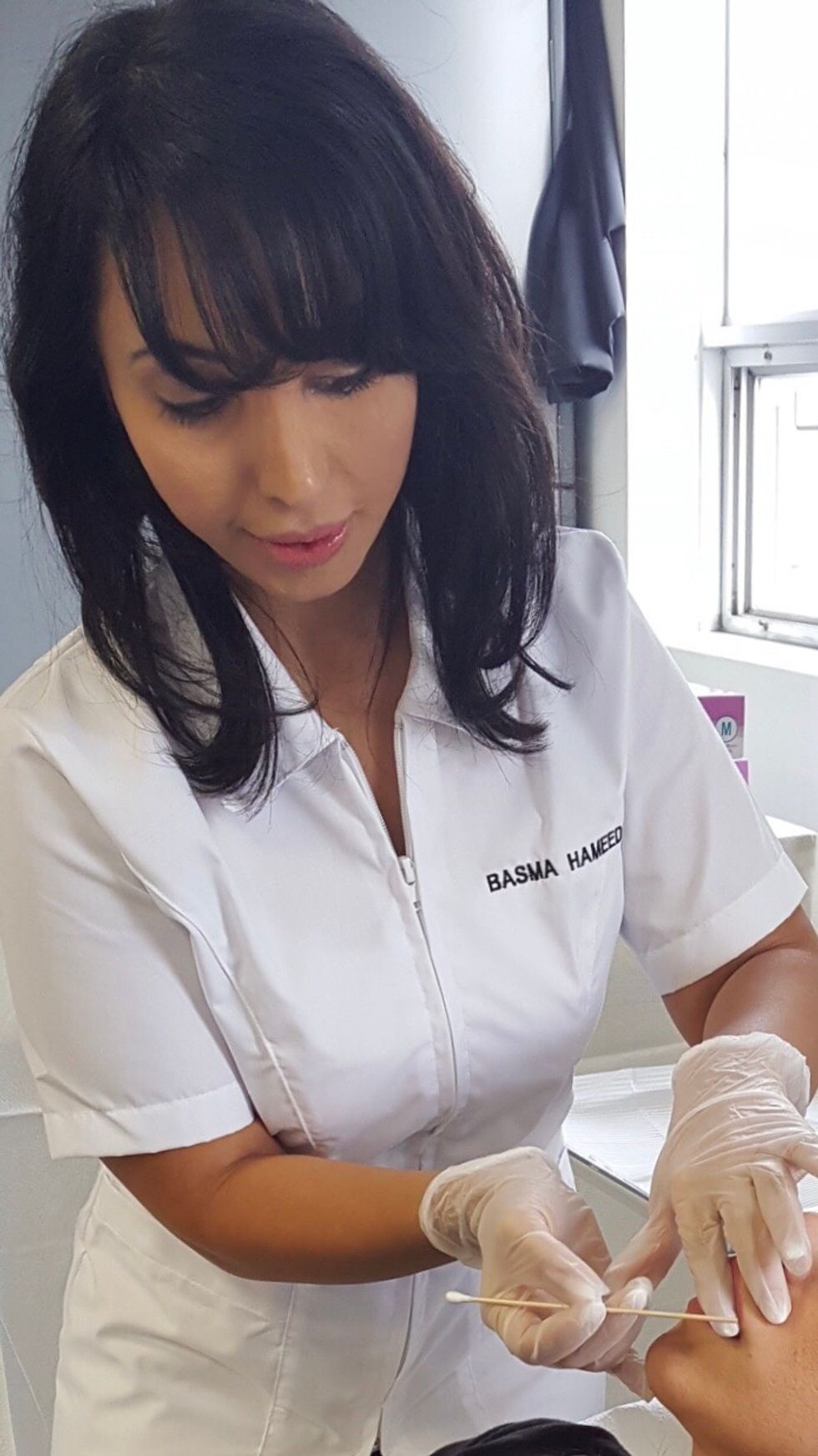 "My story is a story about not giving up. I took a negative situation and turned it into a positive."

Basma now has offices in both Toronto and Beverly Hills and aims to continue her work as a skin pigmentation specialist. She also started a training academy to teach other technicians her unique procedure in hopes of changing lives worldwide.
For more information, visit her website at www.basmahameed.com and be sure to follow her @BasmaHameedClinic.
Whether she's a petty professor educating students on the art of being petty, your ride or die best friend helping you spy on yet another ex-boyfriend, or Starter Pack's Ayana Martin trying to figure out adulting like the rest of us, Jasmine Luv's hilarious comedy is sure to leave you in tears.
With her natural comedic gift paired with her relatable content, it wasn't long before Jasmine Luv gained a following and unknowingly launched her career in entertainment. While she always knew she had a great sense of humor, she never thought this would actually be a career she'd end up pursuing, taking it upon herself to create content by and for women, being the voice we all needed. What some might not know is that at the height of becoming a Vine sensation, she was working as an accountant before discovering her true calling.
So she did, and never looked back!
Now just two years later, the multi-hyphenate has since garnered over 1 million followers on Instagram, received accolades as an "It Girl" on the BET Social Awards, was named one of the "top online influencers" by VH1, and is currently the leading lady in AT&T/Hello Lab's new show Starter Pack.

Stepping out of her comfort zone, believing in herself, and following the gift God has given her, changed her life and career as she once knew it to be. Jasmine Luv's rising career is proof that success does come from following your dreams, you just have to be brave enough to take a leap.

Here's her story:
Who is Jasmine Luv?

Jasmine Luv is a funny, witty, down to earth girl who ultimately just loves to make people laugh and have a great time. I love to be positive and give out positive energy. I'm just an all-around positive girl who wants to make an impact in a positive way.
Was comedy and acting your childhood dream or was it something that just happened for you?
So it's funny, I've always been that funny friend, like the clown in my friend group but NEVER would I have imagined that I would be doing this for millions of people.
I went to school and got my Masters in Accounting. After school, I found an accountant job and I realized I just wasn't happy there. I liked what I did but I didn't LOVE it, so I just started making videos on Vine. Back when Vine was popular, I would see nothing but men on Vine doing funny videos. At the time I was just like, "Ok, wait, hold on, there's nothing that I can relate to for women." I knew personally that I was going through a lot of situations at the time, you know from petty bestfriends, or crazy relationships (laughs). So from there, I just started to go home after work, get in front of the camera, write my sketches out, film them, and put it out there. It then started to grow a fanbase and from there, I was just like, "Wow I really enjoy this, this is something I really LOVE," so in 2016 I decided to quit my accounting job to move out to L.A to pursue entertainment and grow as an entertainer.
Take me back to the early stages of your career, what was the grind to break into the industry like for you?
I moved out here in July of 2016 off of a brand deal that I was offered. It was a year worth of monthly deals, so in my head I was like, "Ok great, this is the money that I'll be able to pay my rent with and it should be no problem." I always tell this story because it's crazy (laughs). It was in July, I had went and got my nails done, and mind you the nails out here are ridiculous compared to South Carolina - it's on a whole different level. So, I had already spent like $100 on nails, just to go to my car and get this email. The email read, "Thank you so much for understanding, however this brand deal contract is voided because we ran out of money." I was like, "How in the world do you do that?" They obviously had some trouble that they weren't telling a lot of influencers so, just like that, the contract was done. I was so nervous because that's what I came out to L.A on.
So the first couple of months in L.A were definitely rough but I learned a lot out here; I started to grow [as an entertainer] and things eventually started to get better. I feel like everyone goes through that out here. You have those rough few months but eventually it gets better.
How has social media impacted your career?
Social media definitely helped me, and not even ways that are financial but it taught me more about myself and what I loved. Like I said at first I thought it was accounting that I loved, and then I realized something totally different. It was just like, "Wow, I enjoy writing, I enjoy producing and directing." Social media taught me more about myself.
"Social media taught me more about myself."
What advice would you have for others looking to use social media to build their careers?
For other people who want to get into digital and social media, I always tell people you have to love it! It's not something where you're just like, "Oh, I want to be Instagram famous," or "Oh, I want to make money." You have to love it because people see that. It comes through your videos and it comes through your message.
Secondly, you have to be patient! A lot of people want to put that video out in hopes it's going to go crazy and when it doesn't happen, they get discouraged. Don't get discouraged just keep doing it and putting it out there. If you love it, people will see it and it will eventually grow. So, [I'd say] patience and doing what you love - mainly those two things. If you love what you do and are patient with it, it will eventually take you to where you want to be.
"If you love what you do and are patient with it, it will eventually take you to where you want to be."
To keep up with Jasmine and her rising career in comedy be sure to follow her @Luv_jjp. Also catch her as the hilarious leading lady, Ayana Martin on AT&T/Hello Lab's new show Starter Pack.
*Some responses have been edited for length and clarity.
Featured photo by @snapagogo
Soulmate:"A person ideally suited to another as a close friend or romantic partner."
The term "soulmate" has stirred up quite the controversy and confusion throughout the years. While some wholeheartedly believe God has created someone out there perfectly designed for each of us, others couldn't disagree more and continue to ride the "searching for love" rollercoaster until it feels right. Well, if you've ever doubted the validity of soulmates, and if they do in fact exist for all of us, the love story of Jay and Ernestine Morrison will rid you of any doubts.
The Cali and New Jersey natives were two individuals from different walks of life who ironically shared a similar life path, almost identical, surprisingly enough.

You may remember Ernestine Morrison, formerly Ernestine Johnson, from her viral spoken word piece, "Average Black Girl" which aired on The Arsenio Hall Show back in 2014. Ernestine is an actress, performance poet, and entrepreneur who aims to enrich the Black community through her words and activism, which she's been actively doing for years.
While Ernestine was busy walking in her purpose of inspiring, educating and changing lives in the Black community, little did she know, her future husband and soulmate, Jay Morrison, was busy doing the exact same thing.

Jay Morrison, business mogul, real estate developer, and national influencer is all about educating and changing lives, just like Ernestine. With his several organizations, in which he serves as Founder & CEO, Jay educates the black community on social injustice, real estate, socio-economic repair, and a number of informative community topics.

Ernestine and Jay's life's work alone made them seem like a match made in heaven from the very beginning. But it wasn't until later, when the couple solidified a soulmate connection, that they understand the power of their love.
During their initial encounter, a platonic business meeting, Ernestine felt an instant connection the moment she walked in the room. A mutual friend suggested they meet because they shared a similar professional mission without knowing that they would ultimately end up spending a lifetime together.

"When I walked into his office, I felt like my whole world stopped. The frequency and the energy in the room was just so powerful to me, I was just like oh ok what is this!? (laughs) It was far beyond a business attraction for me," Ernestine shared with xoNecole.
She told Madame Noire:

"It was all smiles, giggles and laughs. I knew that day that he would be in my life for a while. We knew the [more] we talked. I felt like he was the man I was going to marry."
Of course, she wasn't alone because Jay was instantly drawn to her as well, setting the pace for their official relationship to blossom months later.
"I thought that she had great energy, thorough, successful, powerful, and well put together. It was all very professional at that point. I was in a relationship and was not even eyeing other women in any kind of capacity," Jay expressed to xoNecole.

After months of working side by side in hopes of helping their community and people, and also realizing just how perfectly aligned their goals were to one another, it wasn't long before their professional relationship turned romantic. Jay told Madame Noire:
"I was having issues in my relationship and professionally transitioning, so I can't say I needed [Ernestine], but I knew I needed a woman like that. Our friendly conversations became extra friendly and then I segued out of my relationship and then eventually we began the dating phase."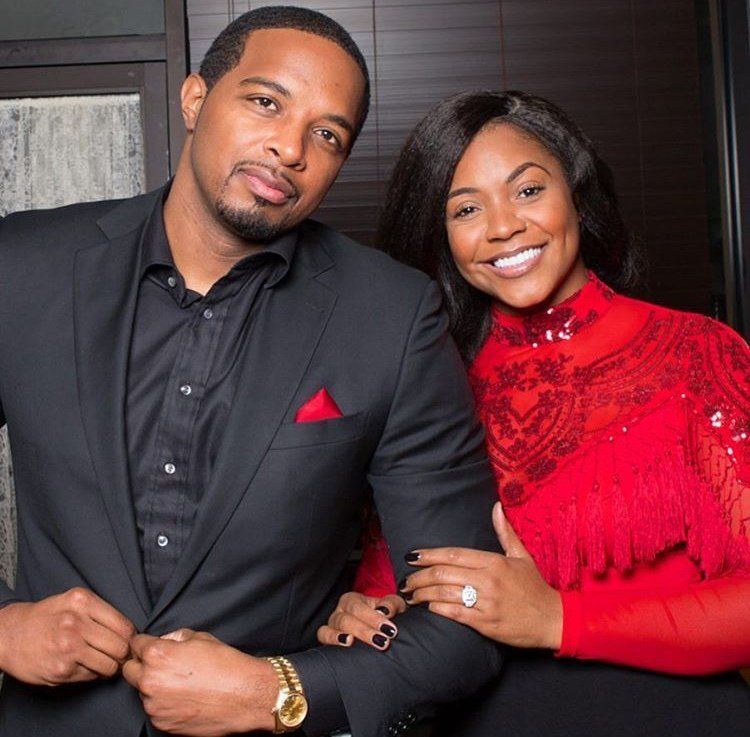 The Impact Magazine
After several months of dating, on July 21st 2018, they made their commitment to forever. The newlywed groom shared that the moment he met Ernestine, he recognized that she deserved everything this world had to offer, including his last name. He continued:

"I felt like she deserved to have a husband and not a boyfriend. And I deserved to have a wife, not a girlfriend. It's about maturity, growth, and the journey to something that's more impactful so we can leave this world better than how we came."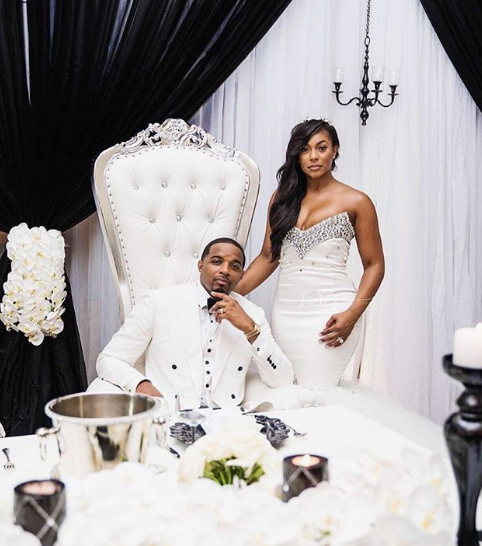 Instagram/@jayandejlive
As they both continue to walk in their purpose, now as husband and wife, they have a greater mission at hand collectively when it comes to changing their community and the overall lives of their people. Their main goal is to enhance financial wealth and ownership within the black community and leave a legacy for their family. They shared:

"We aspire to be the go-to couple for empowering, inspiring, and intentionally being the leading voices for bettering our community. [We aspire to be a picture of] spiritual alignment [and] humility within success."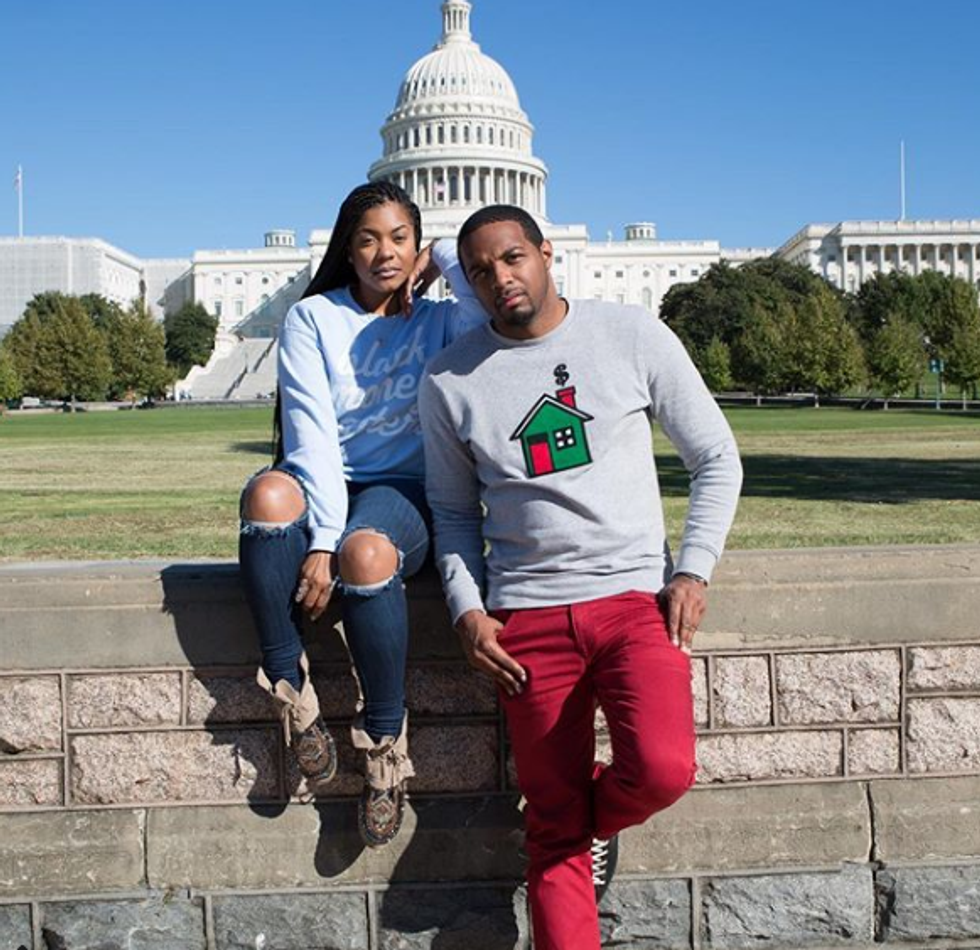 Instagram/@jayandejlive
The love this power couple shares shows us how following our individual life purpose can directly align us not only to right opportunities but can perfectly position us to possibly one day meeting our soulmate.
To keep up with their continued mission in love and community, be sure to follow them at @MsErnestineMorrison & @MrJayMorrison.
Related Stories:
Anthony & Sopha Rush Reveal The Toughest Lessons They Learned During Their First Year Of Marriage - Read More

This Couple's 8-Year Love Story Got Its Start On Tumblr - Read More

The Creators of OWN's 'Black Love' Series Have A Magical Love Story Of Their Own - Read More

With her hilarious skits, outspoken personality, and dedicated vision, Jasmin Brown is proof that real success comes from working hard and staying true to yourself, even if that isn't often promoted in the media. *Kanye shrug*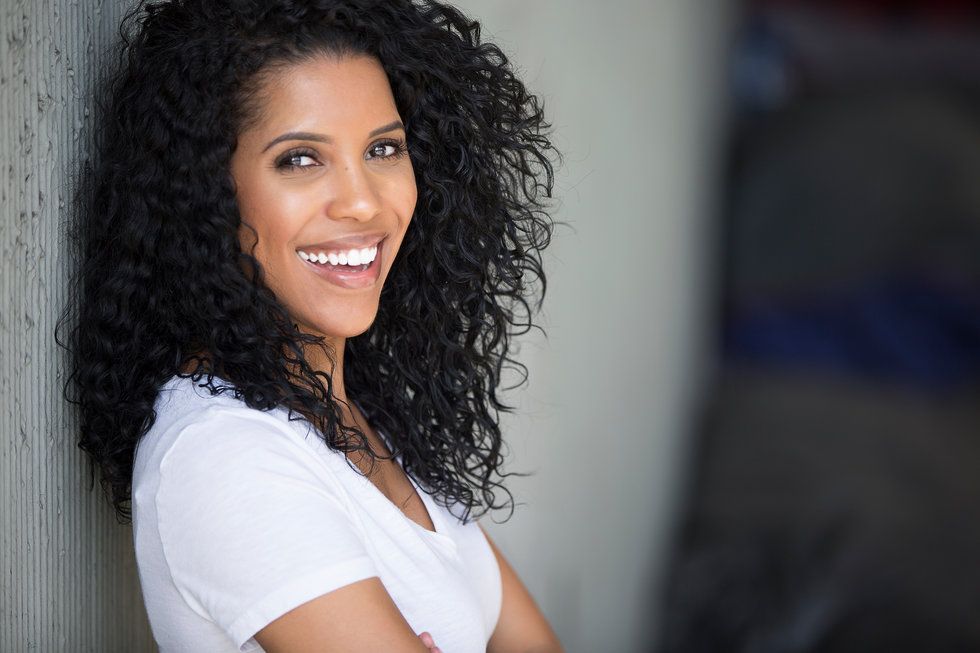 www.innovativecomedy.com
Raised in West Palm Beach, Florida by Caribbean parents, Jasmin has always had a vision for her life. That vision, alongside her active imagination and $10 allowance, was the beginning of her career in television and comedy, and she didn't even know it yet.

"I used to get paid $10 a week in allowance, and I would buy different wigs and would have different personalities. I would play dress up and be these different people, so that's how my love for creating characters came about," Jasmin shared.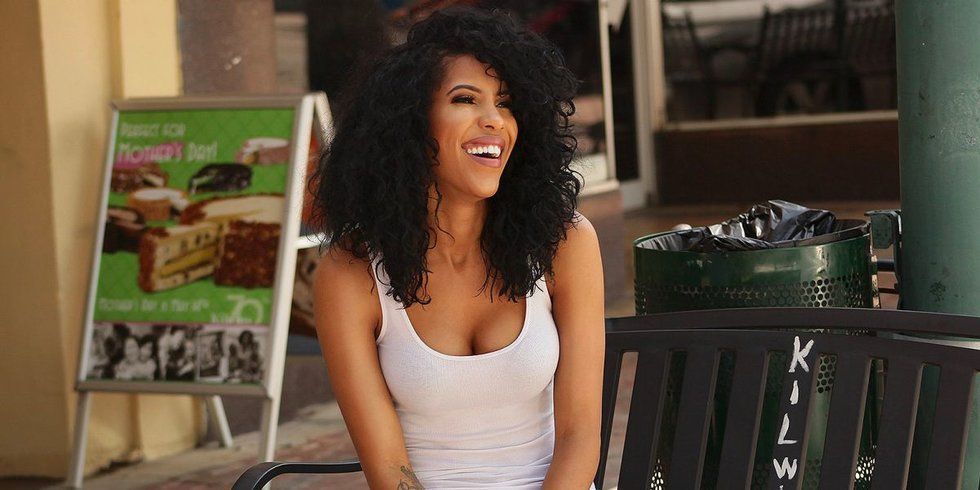 www.bet.com
As she grew older, Jasmin added a number of charismatic characters to her roster and continued to gravitate toward her affinity for entertainment. Despite her solid plan on becoming a dramatic actress, her funny persona led her to the world of comedy. She told xoNecole:

"I didn't even have interest in comedy, people just thought I was funny because that's always been my personality. I say what I want to say, and I speak my mind, but it was never like I was cracking jokes and I wanted to do comedy."
Like Jasmin, most of us spend our entire lives planning who we're supposed to be. To our surprise, sometimes the universe has bigger plans for us than we ever could have imagined for ourselves. She continued, "Honestly, in my mind, I wanted to be this serious actress like a Viola Davis, that's how I wanted to be, and people were like, 'No, you're funny.' So it took me a while to really accept that."

In Jasmin's mind, she was going to be the next Annalise Keating, but ultimately, it was her amiable personality and witty banter that earned her a seat at the table. We all have hidden talents that have the potential to take us to the next level, and the young actress soon learned that sometimes you just have to go with the flow. Jasmin shared, "When I finally did, I agreed to host, and the headliner was late so I had to kill time because we didn't have anymore acts. After my set, the response that I got and the love that I got, it was a feeling that I never felt before and from then I was just like, yeah I'm in, where can I get more of this! And it's been like that for over a year now."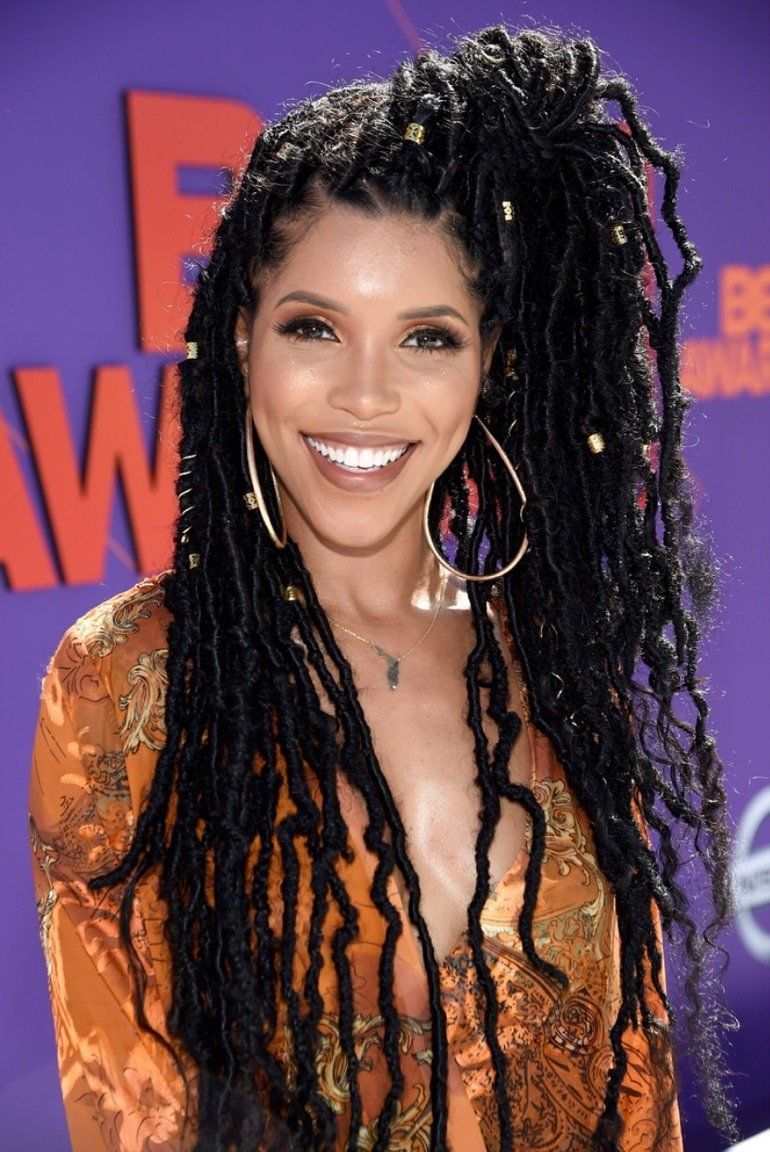 assets.rbl.ms
Fast forward years later, Jasmin has been featured on BET's 50 Central, is the owner of her own hair care line, and is headlining her own national comedy tour. In other words, the girl is booked and busy!

Whether it's the ratchet and outspoken Toya Turnup on her constant quest for rent payments (RENT DUE!), or the overly flirtatious Reggie The Mechanic on his constant quest for women, Jasmin Brown is a multi-talented comedian and actress with a creative gift like no other; and the world finally gets to see her talent after years of grinding.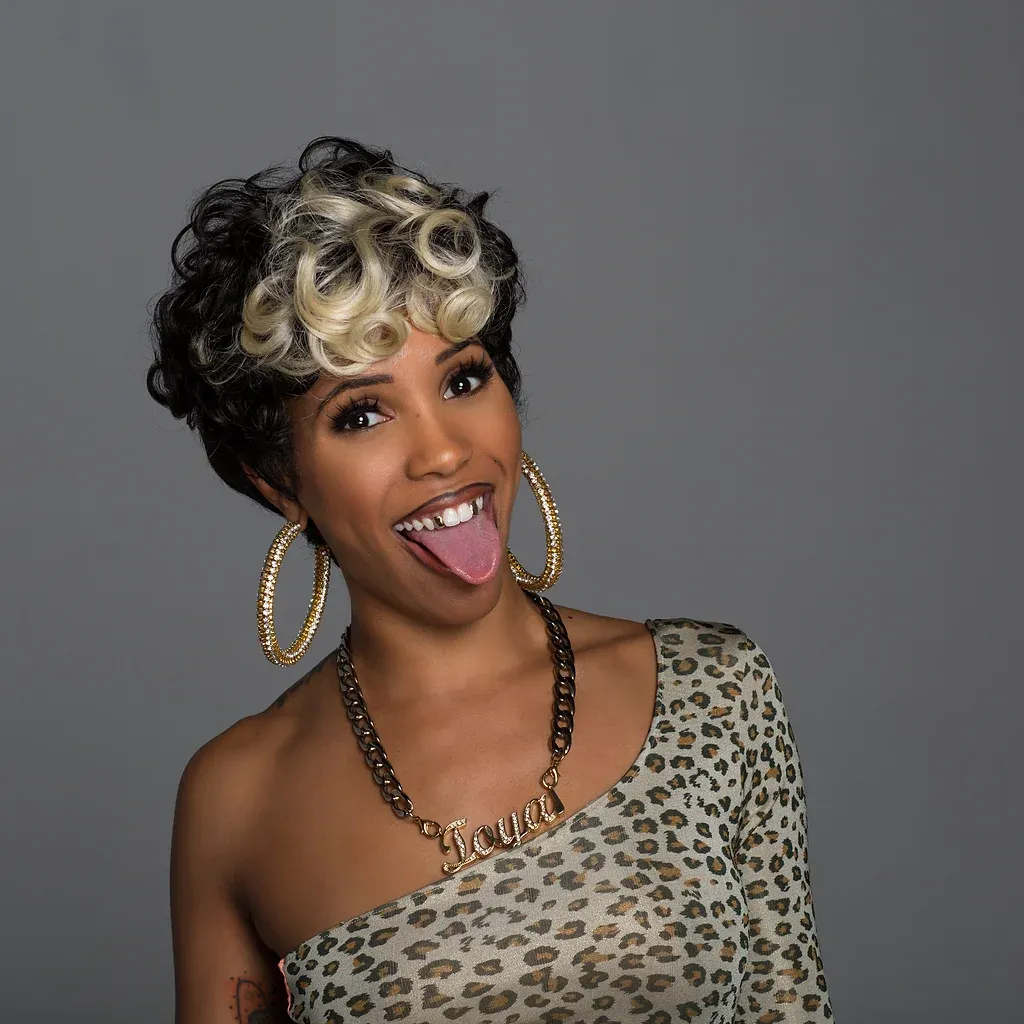 static.wixstatic.com
But if it's one thing Jasmin attributes her success to, it's simply being herself. In an industry constantly conforming artists into being something they're not, Jasmin Brown knows exactly who she is and there is no changing that.

"One thing that I pride myself on is being truthful to myself. You're going to have a lot of people telling you where you should go and what you should do, but, this is MY truth, this is who I am. You have to look yourself in the mirror everyday and be comfortable with who you're presenting to the world. I'm happy about who I am."
"You're going to have a lot of people telling you where you should go and what you should do, but, this is MY truth, this is who I am. You have to look yourself in the mirror everyday and be comfortable with who you're presenting to the world."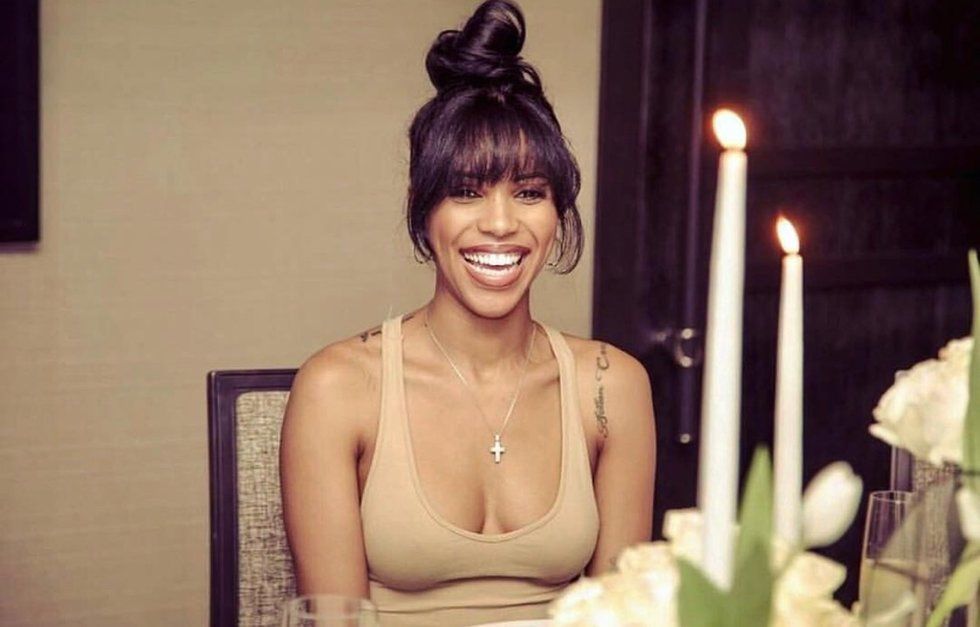 assets.rbl.ms
Jasmin Brown has come a long way from playing dress up for her family and making videos from the front seat of her car, and our "best friend in our head" is just getting started! Jasmin concluded, "I just want to continue to inspire people to be true to yourself. It's okay to mess up, it's okay to not be like everybody else, all of it is fine. At the end of the day, just be yourself, whoever that person may be. Get people used to who YOU are. That's it"

Jasmin is currently working on a feature film, and producing a new drama series. You can also catch her as Toya Turn up on her nationwide comedy tour. Keep up with her journey at @WatchJazzy.
Featured image by K Rish Photography