Tracee Ellis Ross has the power and she isn't letting it go. The 45-year-old phenomenon has graced our screens telling the untold stories of three-dimensional black women for decades, and said that her characters have helped her discover a more introspective version of herself. After spending the majority of her last season on Black-ish "pregnant," she discovered some illusive truths about her own womanhood. She told Vanity Fair:
"Last year, I was [fictionally] pregnant all season. That brought on a lot of comments and questions and pontifications from people with no invitation. I literally have said to people, for real, no joke, 'Why don't you just get out of my womb? Like, get out of my uterus? What are you doing in there? And why are you asking those questions? And what makes you think you can ask that?' Part of what patriarchy has created for women is this siloed-off experience, with one answer for what a good life looks like."
Although her ideas may not be traditional, Tracee is focused on developing her own traditions.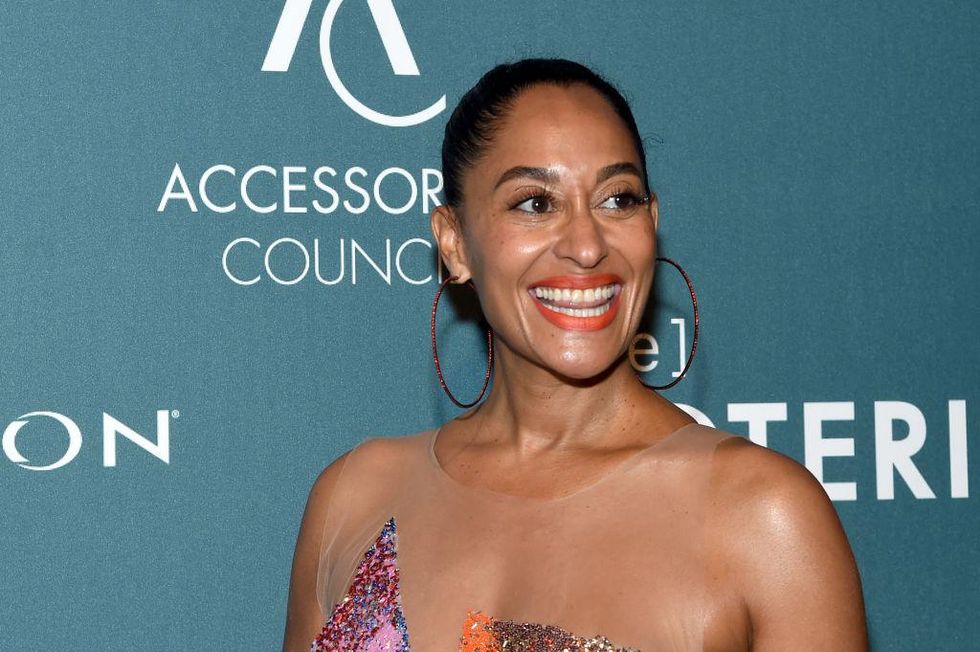 Jamie McCarthy/Getty Images for Accessories Council
The actress has been adamant about sharing her beliefs as they relate to love and success, and has made it clear that she doesn't subscribe to anyone's deadlines. In her interview with Vanity Fair, she explained that being the daughter of a star helped mold her ambitions and develop her own perception of power. Tracee mentioned that she is working hard to define and affirm her own legacy, while maintaining a legacy as her mother's daughter, but it hasn't always been easy. She said:

"My mother is a woman who completely possessed her own agency and embodied a sense of her own power, unapologetically. I think that lends itself to directing. I don't have a fear in making a choice or expressing my opinion even if no one else likes it—or not even expressing it, but owning it for myself."
This newfound but inevitably innate ownership allowed Tracee to make her directing debut on episode 20 of last season. In "53 Percent" we see a normally jovial Bow and Dre (played by Anthony Anderson) hit a rough patch in their marriage that leads to couples therapy. The show, which usually carries an overall comedic tone, documents what it looks like when love and doing it for the kids is no longer enough.
In the past, Black-ish has covered other tough topics that are normally taboo in the black community including but not limited to miscarriage and postpartum depression, but this episode is the first time we get to see this particular dynamic among a black family on primetime television and serves as a perfect display of powerful black girl story telling at work.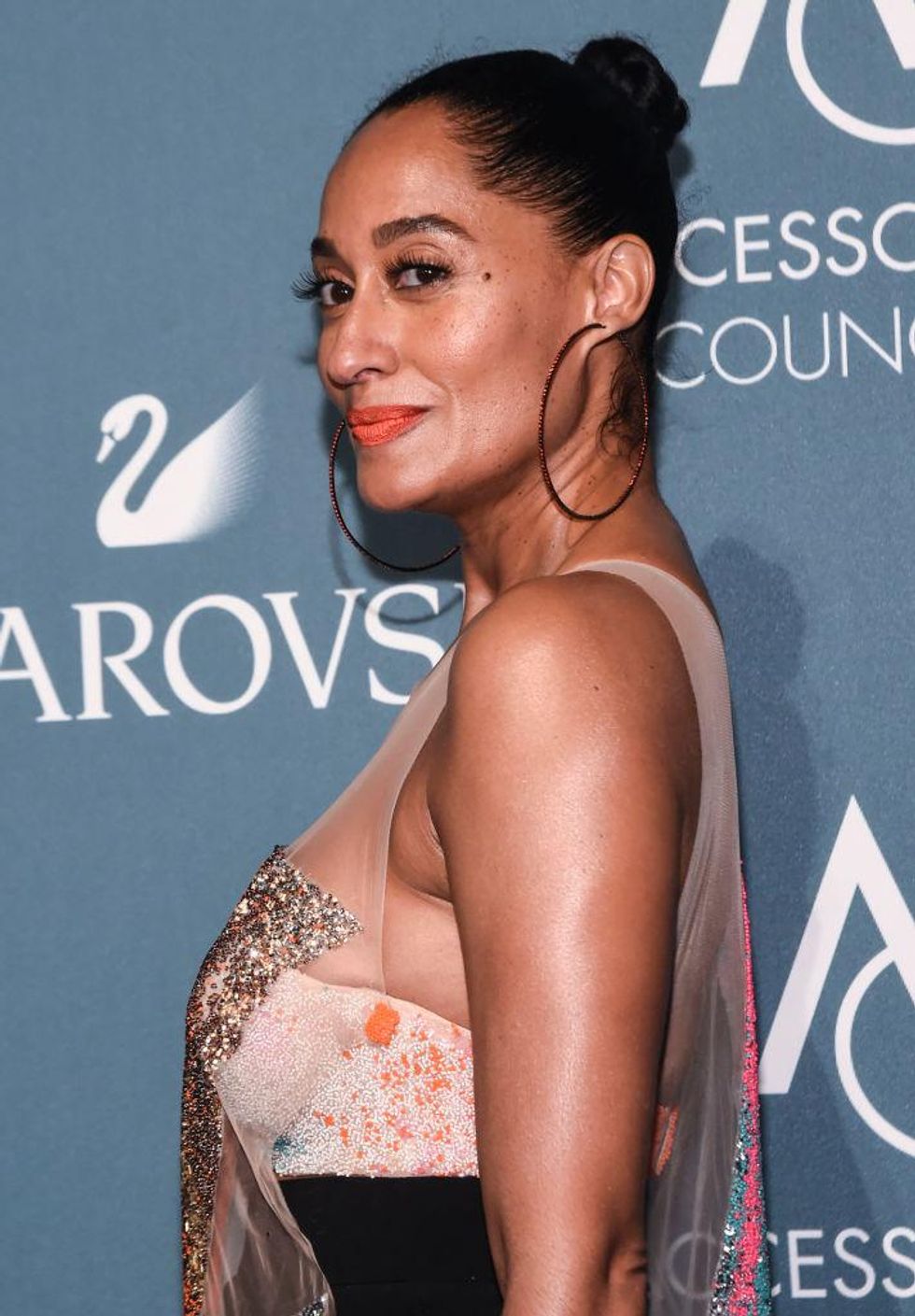 Daniel Zuchnik/WireImage
Though she takes ownership of her own greatness, writer, director, and actress Tracee Ellis Ross is well aware of her underdog status. She said that after spending 8 years on the wildly successful Girlfriends, she felt she had the key and was prepared for doors to open. Soon after the show ended, she realized that she would have to kick them down.

"When I was on 'Girlfriends,' I thought I would be able to get on David Letterman or Jay Leno or some talk show, and I never—it never happened. After being the lead on a show for eight years that did incredibly well, I thought perhaps the seas might part and I would have my choice and my pick of the litter—no, that didn't happen."
She credits innovators like Issa Rae who are among the leaders of the new school striving to guide society into an age of inclusion. The talented actress said that she's inspired by the tenacity of young industry professionals because when she starred on girlfriends, accessibility to media for young people of color was limited.
"We're in a very different time now, where you can produce and create—and ['Insecure' creator-star] Issa Rae is such a great example—but that didn't exist when I was on 'Girlfriends'. You couldn't create a show for YouTube and then get it to go on HBO."
At the end of the interview Tracee referenced a quote from A Wrinkle in Time that affirms the power that she's spent her entire career affirming to other women of color and discovering within herself.

"That last moment when the apparent love interest says—I actually wrote it down, hang on—he says, 'You did it.' And she responds, 'I did.' I thought that was monumental. For a young girl—a young black girl—on-screen to hold her own power and not share it and give it away sends a really interesting message that we don't often see."
To read the full interview, click here.
Featured image by Jamie McCarthy/Getty Images for Accessories Council