---
One of my closest friends got laid off from her job because they were downsizing and it took her a little over two years to find a full-time job. In between that time, she was working a few jobs here and there just to pay the bills and have food. While the small jobs gave her some kind of financial peace, they were definitely too small in her opinion to put on her resume.

Because of that, the longer it took for her to find a full-time job, the wider her employment gap looked on her resume. This caused hiring managers to throw major side-eyes at her application and it affected her confidence when she did earn an interview.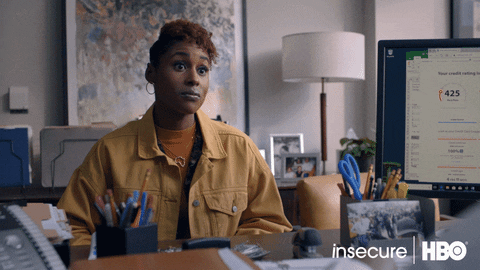 Giphy
Just like my friend, because the job search market is so crowded and competition is real, it's not uncommon for you to have that awkward gap in your work history. If you're struggling with this, keep reading for ways you can explain the gap on your resume in your next interview. But first, before you dig into the gems, one quick note:
Don't stress about every single employment gap that you have! Many people don't really understand what an employment gap is and often their confusion results in self-sabotage. Typically, if you've only been unemployed for six months or less, it is generally OK for it to reflect that way on your resume. Hiring managers will instead safely assume that you were just job searching at the time.
Also, how long ago is the employment gap that you're stressing about on your resume? Is it over seven years old? If so, I wouldn't sweat it. If you've had ample job experience since then, it may not be worth discussing on your resume.
How To Explain A Gap In Employment History To An Interviewer
Want more stories like this? Sign up for our newsletter here to receive our latest articles and news straight to your inbox.

Featured image by Shutterstock.