---
In xoNecole's Our First Year series, we take an in-depth look at love and relationships between couples with an emphasis on what their first year of marriage was like.
Sean and Kathlyn Dias are a creative match made in heaven---literally. Kathlyn, a content creator better known as Kathlyn Celeste by her more than 150,000 followers on Instagram alone, and Sean, a producer and creative director in his own right, have been married for eight years. The 27-year-old parents of two boys, Kayson and Avery, literally sow into one another's dreams, working together to keep the creatives juices going, the projects flowing, and the inspiration growing.
The Massachusetts-based couple find that being two creatives bound together by their Christian beliefs and foundation helps them both in their careers, parenting, and in everyday life.

"When we combine our ideas together, we come up with great things," Kathlyn revealed during our interview. "We love being able to do that. Our common goal is to grow and build something that is ours and reach people through creativity. If [my subscribers] are coming to my page for a hair tutorial or fashion, I want them to leave higher in their faith and encouraged."
Read on for insight on how Kathlyn and Sean made it through their first year of marriage: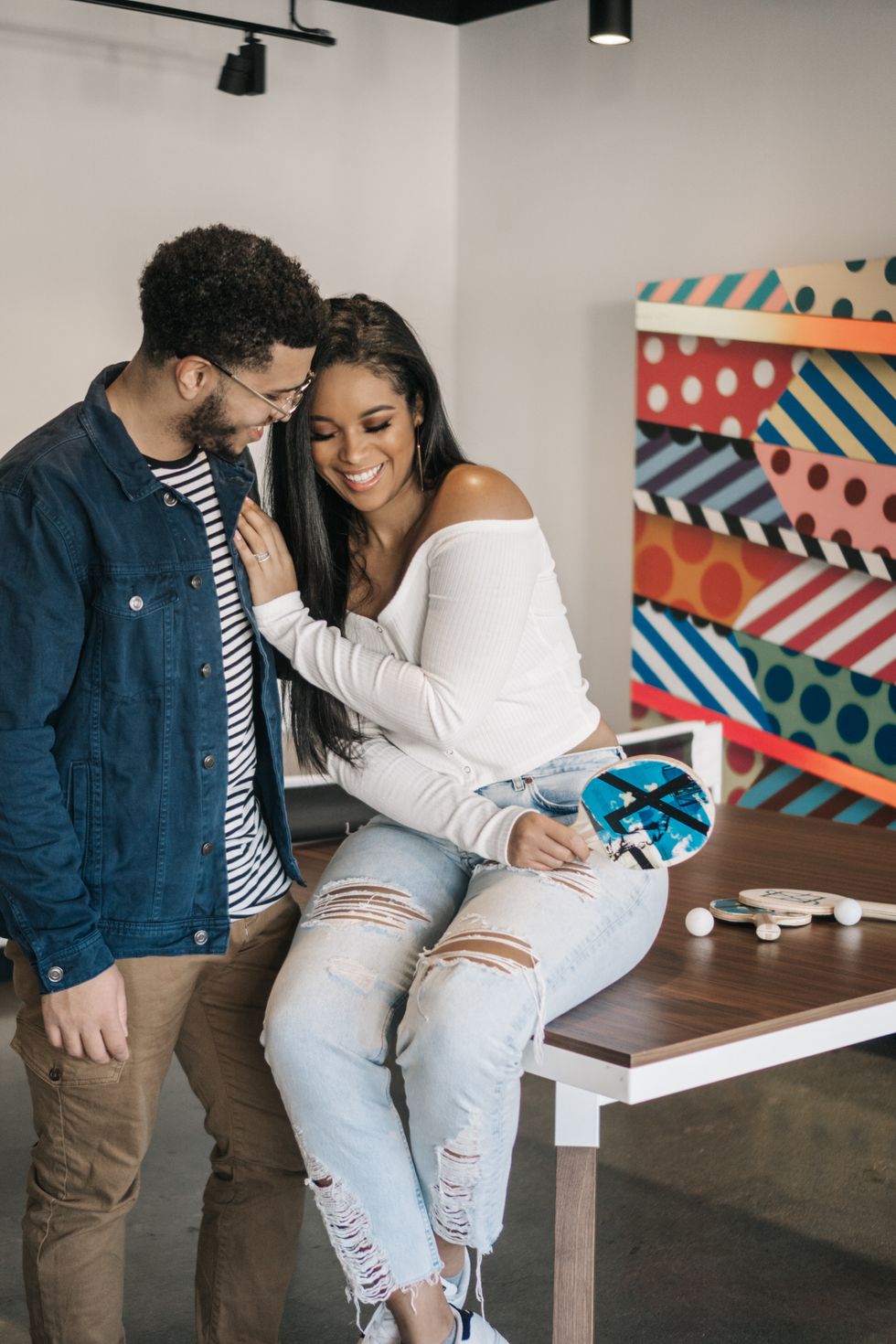 Courtesy of Kathlyn and Sean
The One: 
Kathlyn: I knew I wanted to be with him but I didn't want to make the choice based on just my feelings. I really had to seek God on that. I asked God to confirm, and one day, I opened my Bible to a random page. The scripture was Genesis 2:18, which [indicates that] God created woman for man as his helper. We had started dating February 18---so 2/18 just happened to be our anniversary date.
Sean: When we first started dating, she showed me love in ways I hadn't known before. My past relationships were very surface-level. I can recall being at work, and I'd leave for my shift to find little Post-It notes with song lyrics on them---something I think a guy would do for a girl---but she would do things like that. I was so caught by surprise. It was always the small details. I felt like she was somebody who was really interested in me. I never had that before. I had a lot of issues of hurt in the past---and she stuck through it with me. She wanted me to better myself, and she loved me through my flaws. Also, when dating, I noticed how nurturing she was toward her younger cousins. I saw a mother quality to her.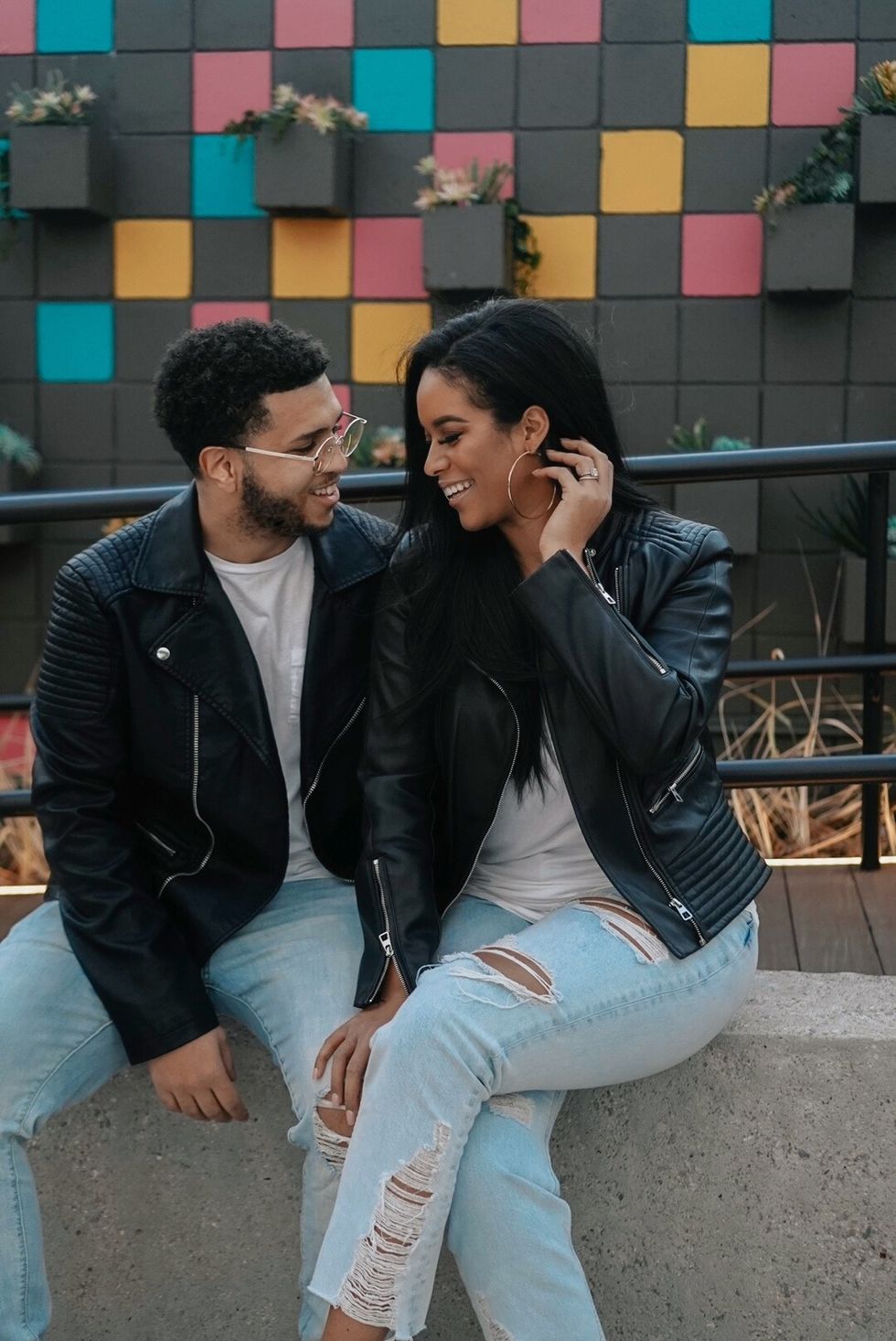 Courtesy of Kathlyn and Sean
"I knew I wanted to be with him but I didn't want to make the choice based on just my feelings. I really had to seek God on that."
Biggest Fears:
Kathyln: My biggest fear was divorce because no one in my immediate family had a lasting marriage. My grandmother didn't, a lot of my aunts, and my mom---I just grew up seeing her brokenhearted, one after the other. That worried me. I feared, 'Are we actually going to make it?' I knew I had to trust God and work at breaking those family [patterns] to have a healthy and long-lasting marriage.
Sean: We knew each other for so long, I had a fear of the unknown once we got married. I had unrealistic expectations of how life would be after marriage. When marriage came, there were so many things we had no idea about [that were different]. I wasn't entirely sure that the relationship would be the same.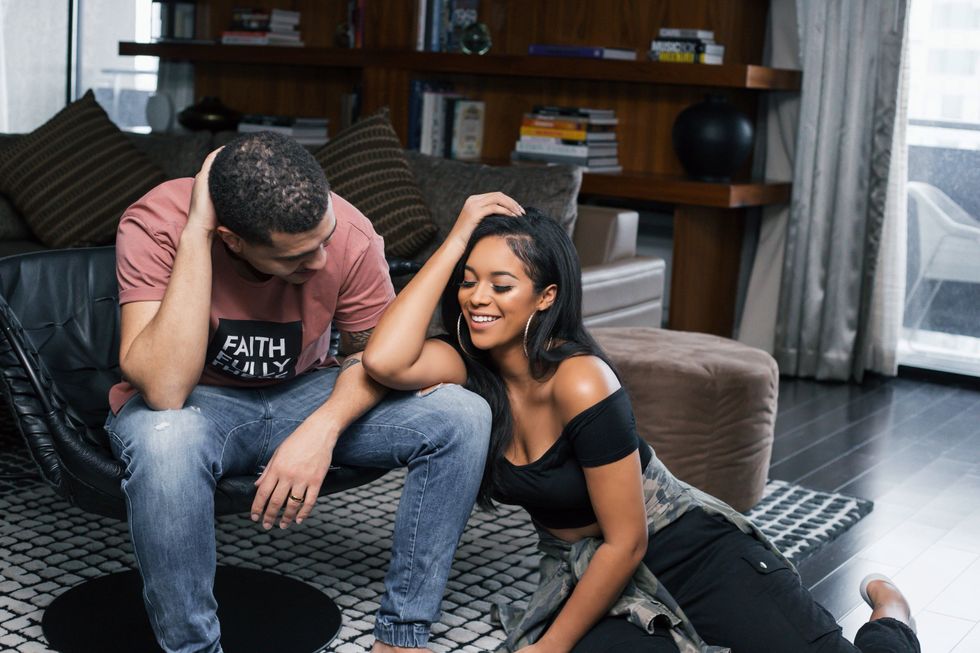 Courtesy of Kathlyn and Sean
Overcoming Challenges:
Kathlyn: A big one for me was habits. He's very musically inclined, so in the beginning stages, he'd always be working on his music [projects]. So when it came down to me just wanting to cuddle, he'd be very focused on the music. He needed to be more understanding on my love language and how to balance spending time with me and doing what he is passionate about. I also had to take a step back and say it's not always about me. I had to give him his space to enjoy his music and his time.
Sean: I had to prioritize my time as well and realize that my wife is my priority. I needed to make that time and condition myself to being in that realm of, 'Music is cool, but my wife is my first priority. If I don't have her, what is music?' She's also a big communicator. For me, I'm the opposite---I can shut down and be to myself very easily---especially in times where I feel wronged. I'm used to walking away from things. It's part of what I saw growing up. I've learned that communication is needed. If you're both on the same page, you cannot lose. It's a necessity. I'm still learning and trying to open up with how I feel and part that is making sure I'm meeting her needs as well.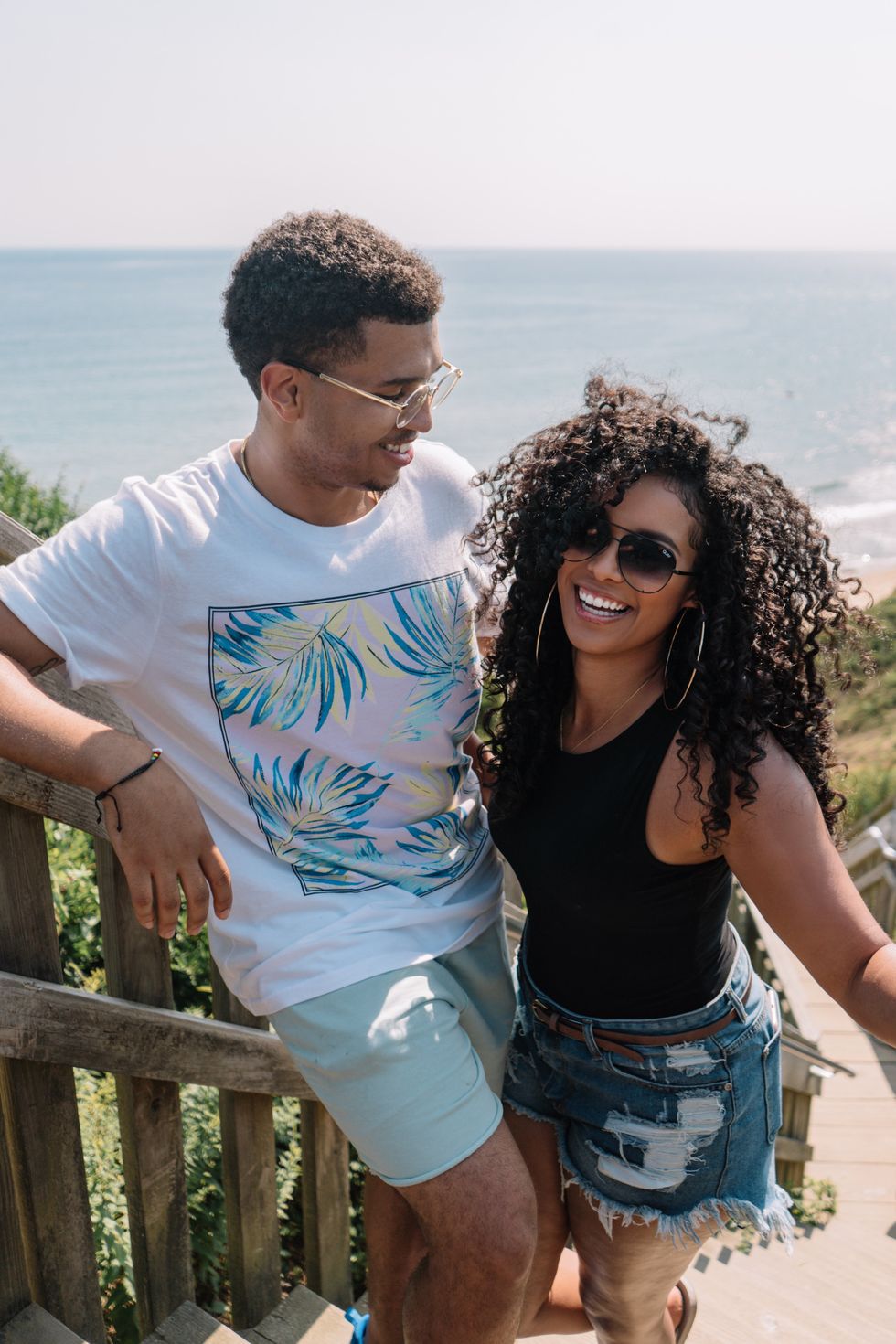 Courtesy of Kathlyn and Sean
"I've learned that communication is needed. If you're both on the same page, you cannot lose. It's a necessity."
Money Talks:
Kathlyn: [You have to] let one another know what you're spending on. We were trying to save up for a house, so we just knew we needed to be more cautious. It made sense that if he wants to buy something, he just lets me know [and vice versa.]
Sean: She's more financially conscious. I trust and know that since she oversees and manages [finances], she knows if we're saving the right amount of money. I have no problem at all. We [also] both help each other with our work. We're collaborating and making one another income. Whenever we get paid for something, we high-five and celebrate that. That's important as well.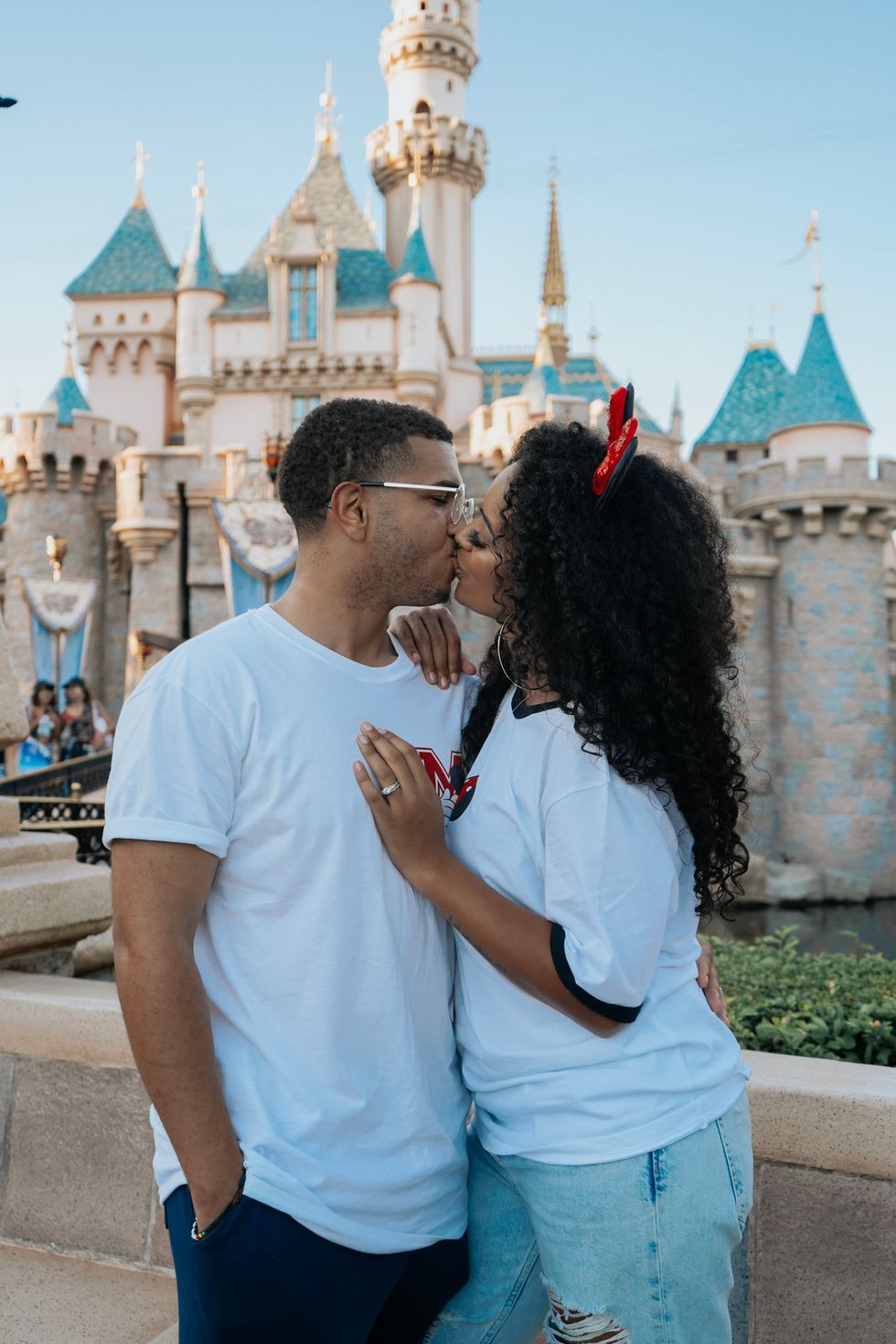 Courtesy of Kathlyn and Sean
Love Lessons:
Kathlyn: I love doing life with you, and I wouldn't want to do it with anyone else.
Sean: She helps me grow and is truly my life partner. I'm still working on this every day, but when we put each other first, that's how the marriage flourishes.
For more on Kathlyn and Sean, follow them on Instagram @kathlynceleste and @crualxndr.
Want more Our First Year love stories? Check them out here.