Will Smith finally dropped the trailer for the much-talked-about series Bel-Air, which is a reimagining of the family sitcom The Fresh Prince of Bel-Air. Talks of the '90s hit show receiving a reimagining began in 2019 after up-and-coming film director Morgan Cooper created a fan trailer with a dramatic take on the beloved sitcom.
---
After the trailer went viral, Will took notice and acquired the show as part of his Westbrook Productions and is co-executive producing it with some of the show's original producers such as Quincy Jones and Benny Medina.
Morgan serves as the creator and an executive producer as well. As fans gear up for the premiere in February on Peacock, here's what we know.
The New Will Has a Similar Story to Will Smith
Bel-Air's Will, played by newcomer Jabari Banks, is also a West Philly native like Smith.
Another fun fact is that while Jabari was in high school, he and his friends dressed up like Smith and The Fresh Prince of Bel-Air cast.
Rounding out the Bel-Aircast is Adrian Holmes who plays Philip "Uncle Phil" Banks, Cassandra Freeman who plays Vivian Banks, Olly Sholotan who plays Carlton Banks, former Disney star Coco Jones who plays Hilary Banks, Captain Marvel's Akira Akbar who plays Ashley Banks and Jordan L. Jones who plays Jazz.
The Storyline is the Same, but Not Really
​Like The Fresh Prince of Bel-Air's theme song notes, Will ends up leaving his hometown of Philadelphia to live with his aunt and uncle in Bel-Air after he gets into trouble with some local gangsters.
The same goes for Will in Bel-Air, however, it's a little deeper. After getting into a squabble on the basketball court in Philly, Will pulls out a gun and shoots it in the air when the police arrive which gets him into trouble with the law.
Will has tension with both Carlton and Uncle Phil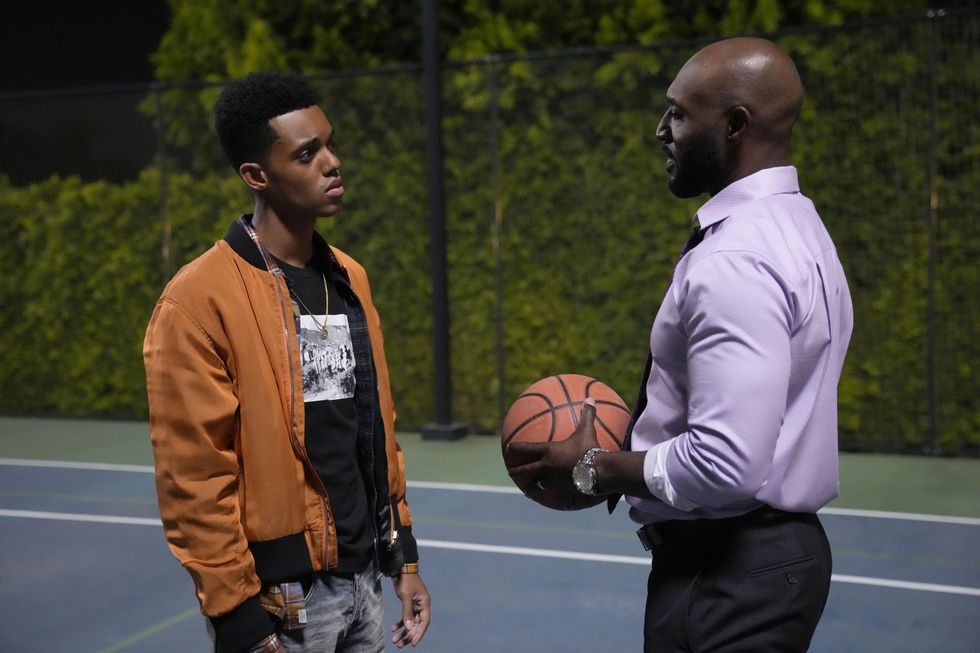 Peacock
Also in the trailer, we see the tension between Will and Carlton as they both vie for power at their high school.
Carlton, who appears to be the king of the school, seemingly tries to take Will under his wing, but the Fresh Prince does the opposite of what Carlton says, which makes him an outcast.
However, he appears to find his footing and wins over his classmates, which threatens Carlton's position at the school. While Uncle Phil agreed to take Will in, he doesn't seem too thrilled to have his nephew around. In the trailer, Uncle Phil advises Will to keep his head down after he pulled strings to get him out of trouble.
Peacock ordered two seasons of the show after a bidding war with HBO and Netflix. Bel-Air will premiere on February 13 right after the Super Bowl.
The first three episodes will be available to stream during the premiere. After that, new episodes will be available for streaming weekly.
Featured image courtesy of Peacock