Getting ready for the day, an outing, or an event can feel like putting on your beauty armor.
---
Choosing the right outfit is like a battle uniform, and your hair can double as your helmet of self-expression. When we put on our faces to complete the look, we become warriors the day, unstoppably fierce and ready to take on whatever comes our way. If a bold lip color is your weapon of choice when it comes to makeup, Milk Makeup's new line of limited edition lipstick will soon be added to your makeup arsenal.
When you think of makeup, The Wu-Tang Clan might not be the first thing you think of. But leave it to one of the more entrepreneurial members of the group to change your mind. RZA says that the Wu-Tang x Milk Makeup collaboration was originally his wife's idea. He told Billboard: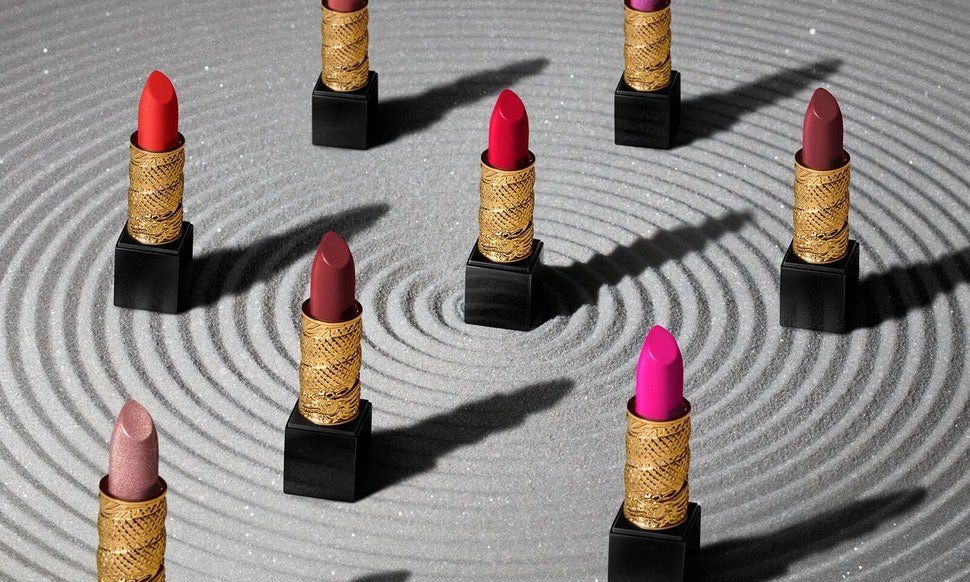 Courtesy of Milk Makeup
"I have a great relationship with Milk's founder, Rassi, and as New Yorkers, we've frequented some of the same circles. We spoke about fashion and the cosmetic world and I revealed that [Talani], my wife, has a cool perspective about makeup [because] in her youth, she was in the modeling circles… She is a fan of Milk Makeup's products and when [Rassi and I] talked about forming a collaboration that reflected our NYC sensibility and philosophy, makeup became the unique and unpredictable choice. The Milk Makeup collaboration was spearheaded by my wife."
And who better to embody the essence of "Wu Warrior" than badass Teyana Taylor herself? RZA felt strongly that Taylor's presence and attitude would help "pass the culture and wisdom of Wu onto the next generation." Teyana says that she immediately knew that becoming the face of the campaign was the right move when she saw the artistry behind the sculpted design and the empowering message behind the collection. The "Gonna Love Me" singer says: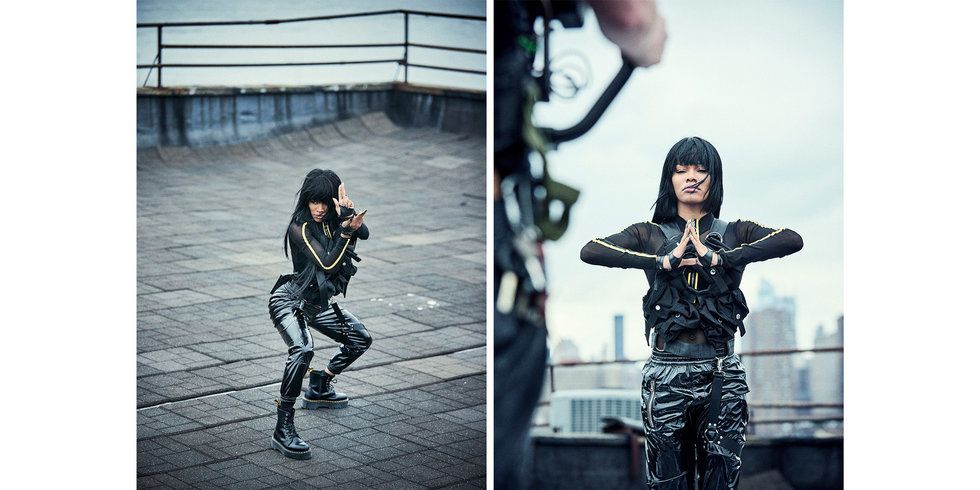 Courtesy of Milk Makeup
"[Working with Milk and Wu-Tang] was a no-brainer… I have been a huge fan of Wu-Tang forever and I love the modern energy of Milk Makeup. When I saw the quality of the lipstick with the custom-sculpted dragon on the bullet, I was impressed — it's like a work of art. [The collection] makes me feel empowered because I definitely feel like a warrior in how I live my life. When I'm rehearsing for my shows, performing, and getting to share my craft with the world, it allows me to access serious personal power to do what I do. I love the idea that lipstick can be war paint of sorts. A power lip is called a power lip for a reason."
If you're a fan of one of the greatest hip-hop groups of all time, then you know that their music and image is heavily inspired by Chinese culture. The collaboration features 8 longwear shades each named after the earthly elements of the I Ching Trigrams. From Sacred to Chi, the Wu-Tang x Milk Cosmetics collection features vegan and cruelty-free shades with packaging that gives ancient weaponry vibes. The classic "W" symbol can't be missed, and the limited edition collection also features a Wu-Tang "W" 24-karat gold plated mirror.
Each lipstick comes in three different finishes—high shine, nourishing matte, and dimensional glitter—so there's always a color and finish for every look under the Shaolin sun. You can purchase each for $55 or the 8-piece set for $440. According to the website, not only is it vegan and cruelty-free, but the collection is also paraben, talc, and gluten-free and encompasses ingredients native to China like lotus water, cherry blossom, and ginseng.

Like Teyana, we can all access our personal power when we approach life with a warrior's mentality. Get your Dolla Dolla bills ready, y'all. The collection is available for purchase now at MilkMakeup.com. Look below for a first-look at the new collection!
Wu-Tang x Milk Makeup Lip Color in CHI (THUNDER)
To watch the Teyana Taylor the Wu Warrior's campaign for Milk Makeup, click here.
WU-TANG X MILK MAKEUP LIP COLORS | feat. TEYANA TAYLOR youtu.be