I have tried a lot of skincare products.
Many of which have caused my skin to break out in hives, exacerbate my breakouts, and even create nasty burns (see the picture below from February 2017).
---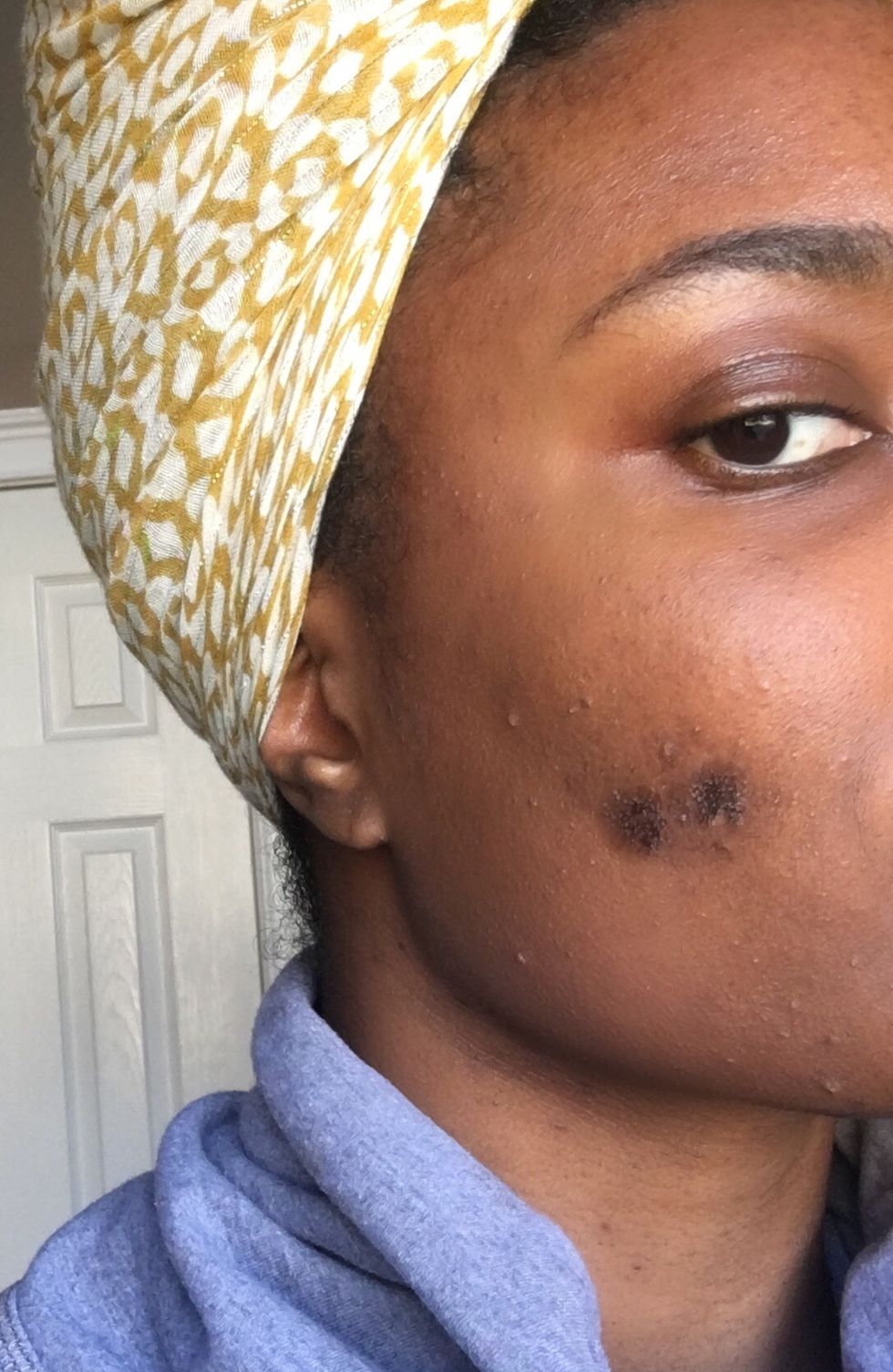 Because of my experiences, I have done a lot of research on how to calm my skin when I've put it through too much (which seems to be at least once every couple of months).
One staple that I keep in my sensitive skin survival kit is an $18 French product that many skincare gurus and dermatologist recommend — Avène's Thermal Spring Water.
You may be thinking why on earth would anyone spend $18 on a can of water? I had the same thought until I gave it a try after I looked in the mirror at my red, raw, over-exfoliated skin. I was trying to get rid of one pimple and instead stripped my skin of its moisture and balance. As the researcher I am, I went straight to Google and typed in "How to soothe over-exfoliated skin".
I have been a long-time user of rose water, but I wanted a new remedy.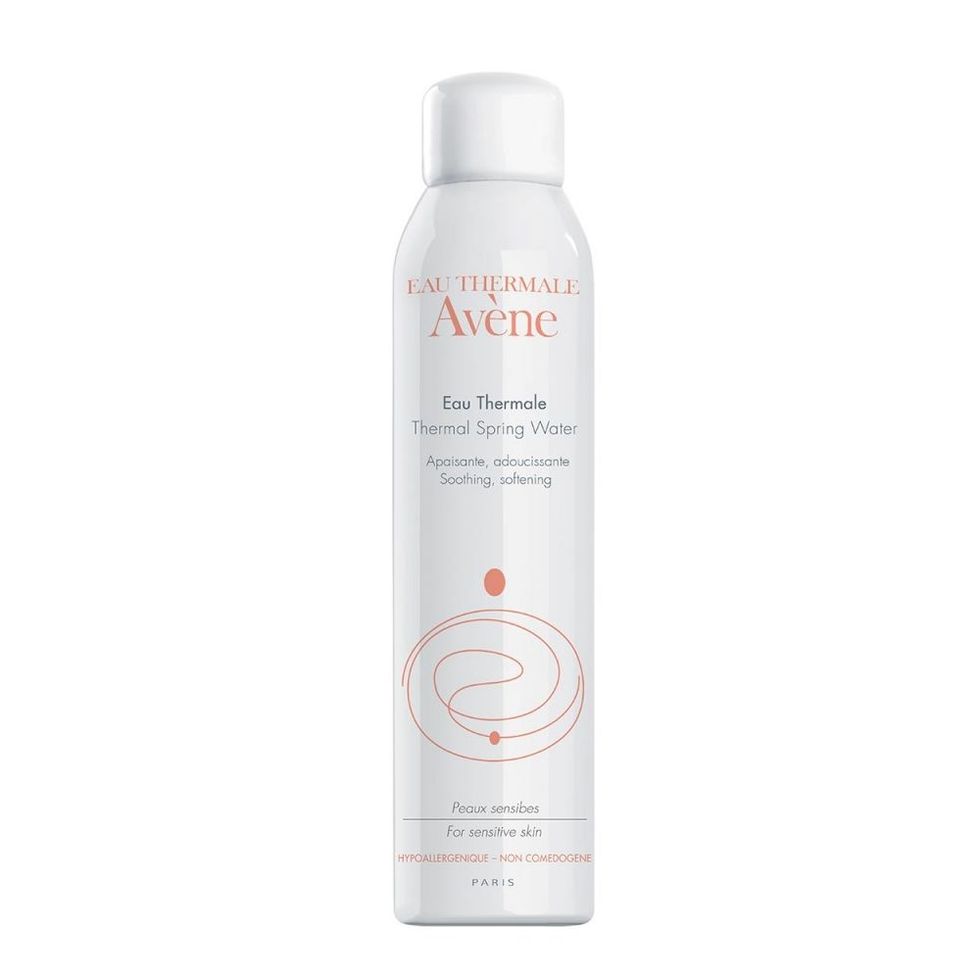 Avène's Thermal Spring Water
One of the articles confirmed what I already knew--that I had sensitive skin--and recommended I give up the physical exfoliants and make the switch to chemical exfoliation once a week with an AHA product like The Ordinary AHA 30% + BHA 2% Peeling Solution.

Check.
Then after another hour of scrolling through beauty advice and reviews, I found an article on French skincare that listed products you could purchase from the drugstore and the thermal water was on the list. While some reviewers said the spray did nothing for their skin, other reviewers were praising it for soothing their eczema, calming their sensitive skin, or just giving their skin a post-flight or afternoon pick-me-up.
I went to Walgreens and picked up a can. I had nothing to lose since my skin was already a mess.
I washed my face with an oil cleanser, sprayed the thermal water on my damp skin, and moisturized with rosehip oil. Since my skin was still feeling irritated, I sprayed a little more of the water on before I fell asleep. My guess is that the trace elements (antioxidant minerals), lipopolysaccharides and amino acids (helps reduce irritation), and the neutral pH of the water helped the redness and burning sensation calm as I slept. While my skin wasn't back to normal, it looked and felt so much better than it had the night before.
I popped it in my work bag and misted my face anytime my skin felt or looked dry since my skin was peeling.
Since that over-exfoliation moment, I have had more (Why am I like this?) because I can't pass up a chance to try a new product even if that potentially means a skincare meltdown. I'm not saying this mist is going to cure your acne or other skincare concerns, but this water is a cult-favorite for a reason and in my opinion, worth the coin.
And aside from soothing the skin, I use it as a makeup primer, especially on days when my skin is too matte because of my foundation, or I've overdone it on the powder.
No matter your skincare concerns, you should have this product nearby. Do you believe in the power of a bomb face mist? Let us know in the comments down below.
Featured image by Giphy
Want more stories like this? Sign up for our weekly newsletter here and check out the related reads below:
The $10 Product That's Missing From Your Everyday Makeup Routine
The Glow Expert Siraad Dirshe Shares The Beauty Products She Swears By