I am a makeup minimalist. Mainly because I'd rather get that extra twenty minutes of sleep in before I start my day. Most mornings I wake up, wash my face, apply my vitamin C serum, put on a little-tinted moisturizer, and I'm out the door in twenty minutes flat.
---
But, on days when I have auditions, I take a little more time with my makeup routine, adding concealer, powder, a slight contour, and bright lip color (MAC Lady Danger) to the mix. As a person with combination skin, I am blotting by the time I walk into work. Thus, I thought it was time to find a setting spray to help keep my makeup and t-zone shine free.
I hit up Google to find the best setting spray with a reasonable price point (y'all know I'm on a budget), and I found Milani Make It Last Setting Spray.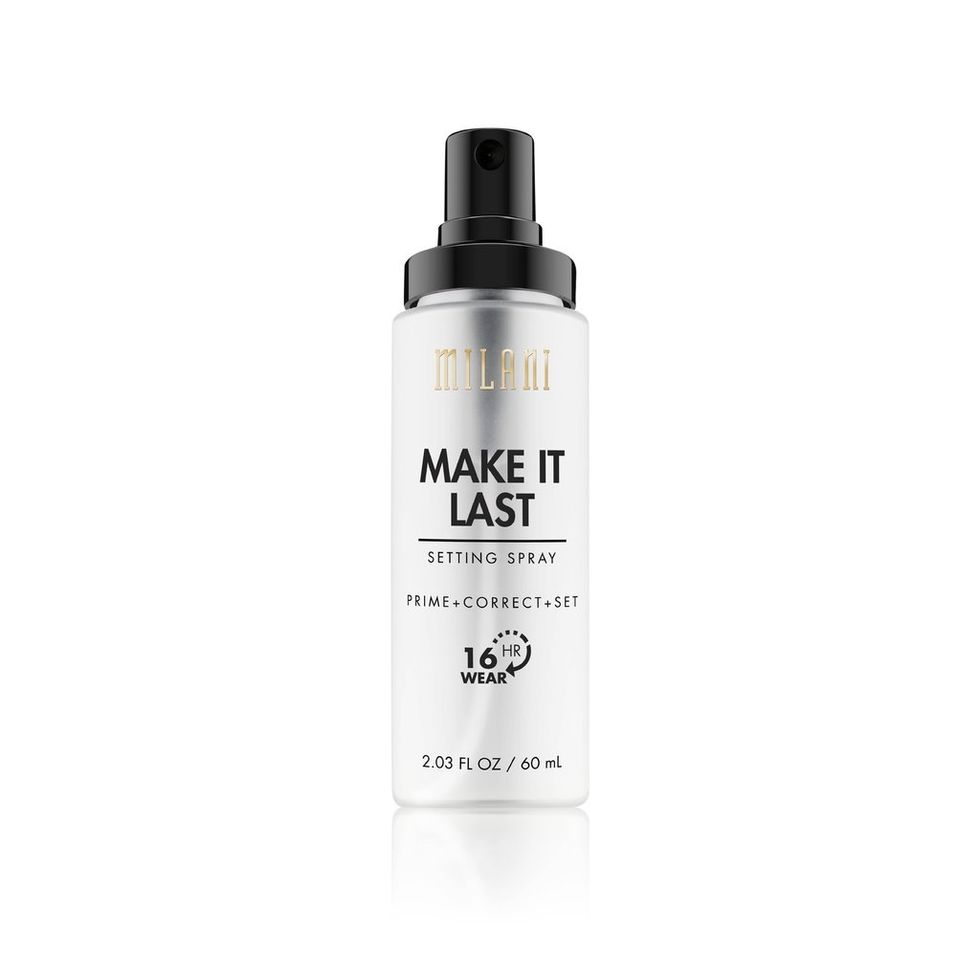 It had between a 4.4 and 4.8 rating on Ulta and Target, and and it was about $10. Now, I've never used a setting spray because I've been nervous that it might irritate my skin, but hey, I'm willing to try anything once to see if it works. I decided to give it a try on one of my audition days.

Here's how it went:
9 AM
I called my Uber and ran out the door. I over-powdered my face, and the spray helped my makeup look more natural.
11 AM

My face was still pretty matte, well, at least as far as my skin goes.
2 PM
By 2:00 pm on any given day, I'd be an oil slick and would need to blot and touch up my face with powder, but no extra powder was necessary. I was really happy with how my makeup looked before I headed out to my audition. I was still a little oily in the usual spots, but I wasn't glistening. The only thing I added was my lipstick.
5 PM
Okay, so by 5:00, I was oily. That shine on my cheek is not highlight. It is pure oil from my pores, but I am still happy with how my makeup wore throughout the day.
Overall, I think this setting spray is one that I will continue to use. It is now a part of what I call my audition makeup kit. I take it with me everywhere I go.
Do you have any go-to setting sprays or tricks to make your makeup look last all day? Share them with us in the comments!
Want more stories like this? Check out more articles from our "I Tried It" section down below:
I Tried 9 Budget-Friendly Drugstore Mascaras And Here's My Review
I Tried It: 5 Longwear Lipsticks That Are Actually Worth The Coin

I Tried A Vajacial -- A Facial For My Vagina