---
Fourteen years ago, Tameika Gentles was a heavy-set college student struggling to make it from one end of the campus to another. Today, she's ninety pounds lighter, showing off tight abs, toned arms and legs, and a bright smile in her Instagram selfies and training videos.
How did Gentles manage and maintain such a stunning transformation?
The wellness professional and fitness enthusiast had initially pursued weight loss in the way most people do—lose as much weight as possible and get the bikini body everyone talks about. But it was actually at her skinniest and lightest that she realized she needed more than that.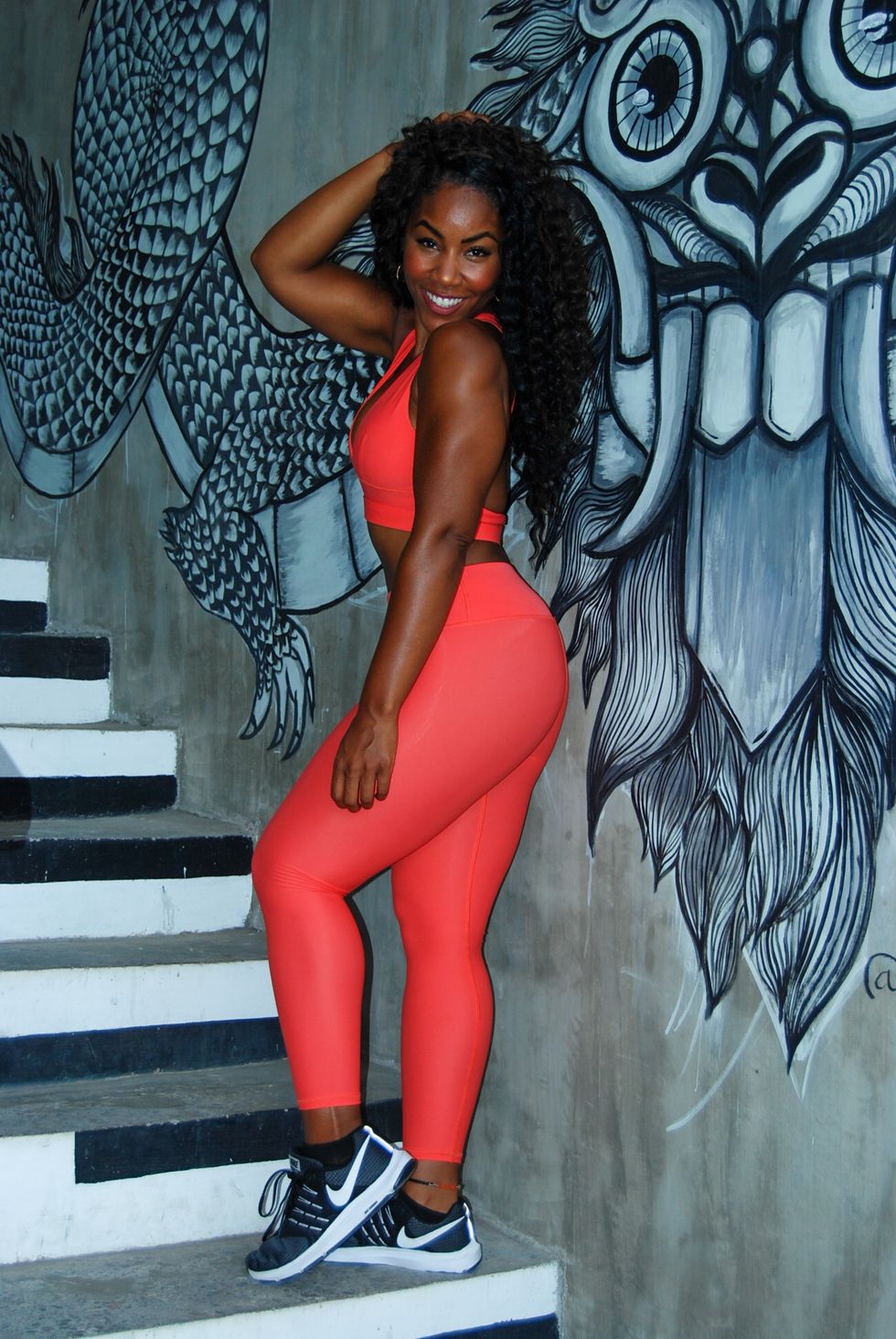 Courtesy of Tameika Gentles
"I got down to 120 pounds soaking wet, and I realized fulfillment wasn't there. I was so confused, because I had done everything right. I lost the weight. I kept it off. I was a trainer. All the things I was supposed to do, I did. Yet there was so much vacancy and emptiness inside. That's when I really had to take a pause and look within and recognize that there was something deeper to this process than just the physical," Gentles explains.

So, Gentles shifted, reframing her entire approach to weight loss. Instead of obsessing over the number on the scale, she focused on how she felt. Rather than fretting about what she saw in the mirror, she put her attention on why being healthy and fit were so important to her. And with wellness—not weight loss—as her anchor, she transformed not just her body, but her entire life.
"Focusing on wellness has been paramount to the trajectory for the rest of my life. I've gotten divorced, moved internationally four times, quit my job and started my own business, and now I'm dealing with the ups and downs of entrepreneurship. And at the core of it all, wellness has been my anchor."
Gentles has now guided thousands of women along the same journey, applying that same attention to wellness to her personal training clients and her travelling health retreat business, The Whole Experience, where she serves women of all ages, races, sizes, fitness levels, and cultural backgrounds.
I asked Gentles to share her advice for women eager to turn their fitness goals into real results. Here's what she said:
Featured image courtesy of Tameika Gentles