---
If you're like me, you probably have been wearing a lot of sweats and athleisure thanks to COVID-19 (because, what are "real clothes" and what's the reason?). And while we don't know exactly how long we'll be dealing with this pandemic, what we do know is that when it is finally over, we're going to want to be outside all day, every day. To prepare, I've taken advantage of some of my free time by purging and minimizing my closet. My goal is to eventually have a closet full of essentials and staple pieces that I can create multiple different looks from and only a few very trendy pieces. This made me wonder exactly what pieces should I have as a part of my wardrobe?
In order to help me learn what closet staples I need to truly curate the stylish wardrobe of my dreams, I reached out to a few (what we here at xoNecole like to call) Style Mavens to tell us the items in their closet that they gravitate towards every time.
Stylish Women Share Their Favorite Closet Staples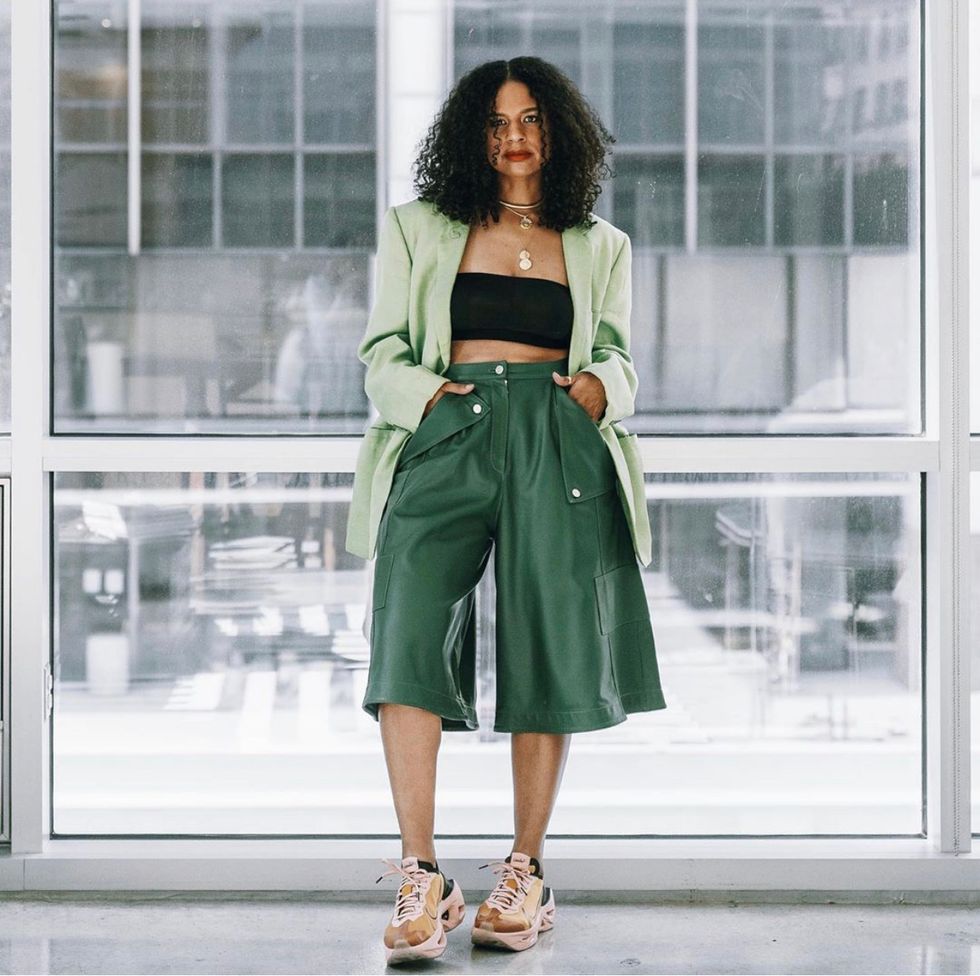 Courtesy of Ashley
Oversized blazer:
"Preferably thrifted and vintage from the men's section is a no-brainer to effortlessly elevate any look."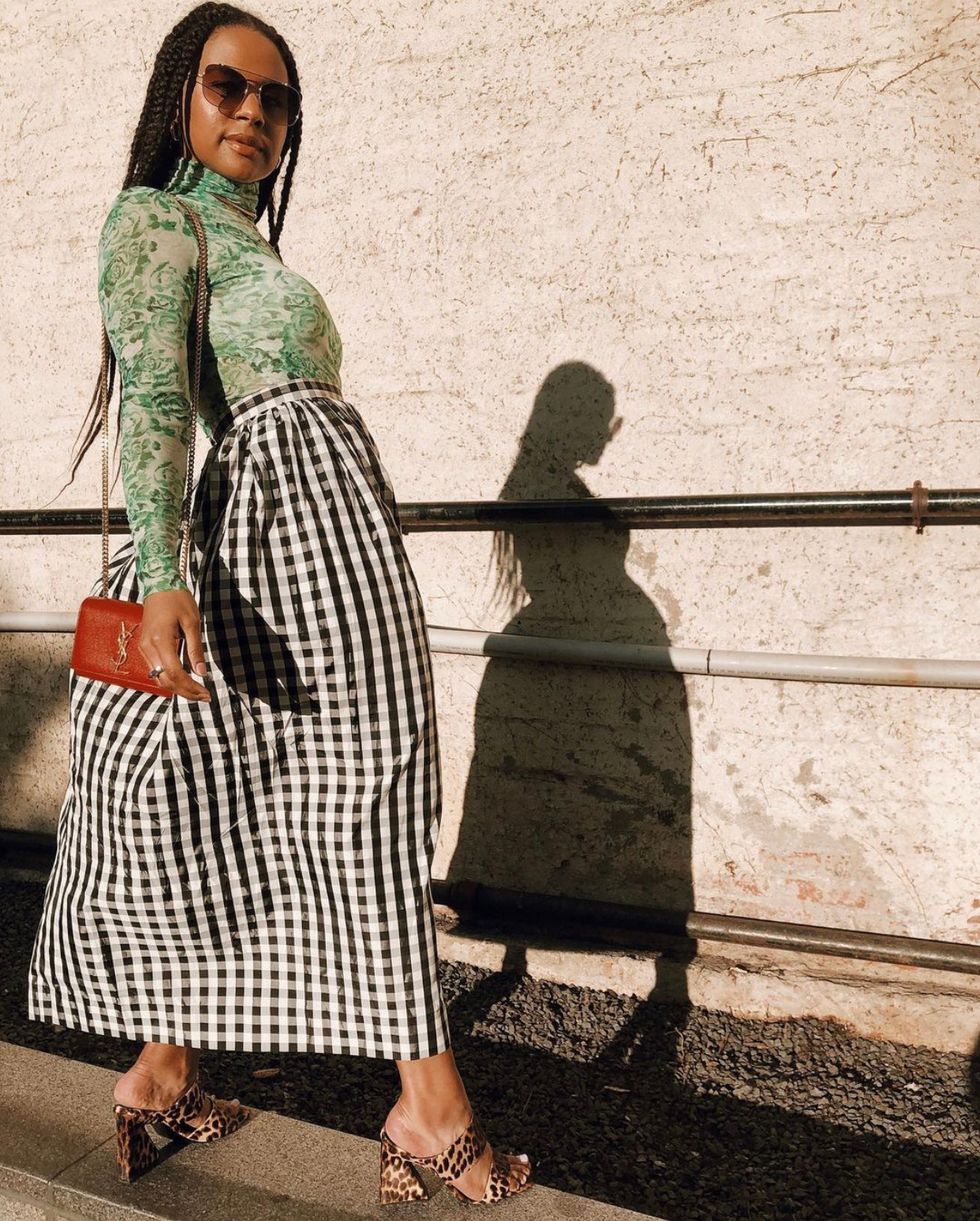 Courtesy of Ashley
Max it out:
"I love the subtle drama packed in a maxi skirt or dress and the appeal it exudes without the need to show skin."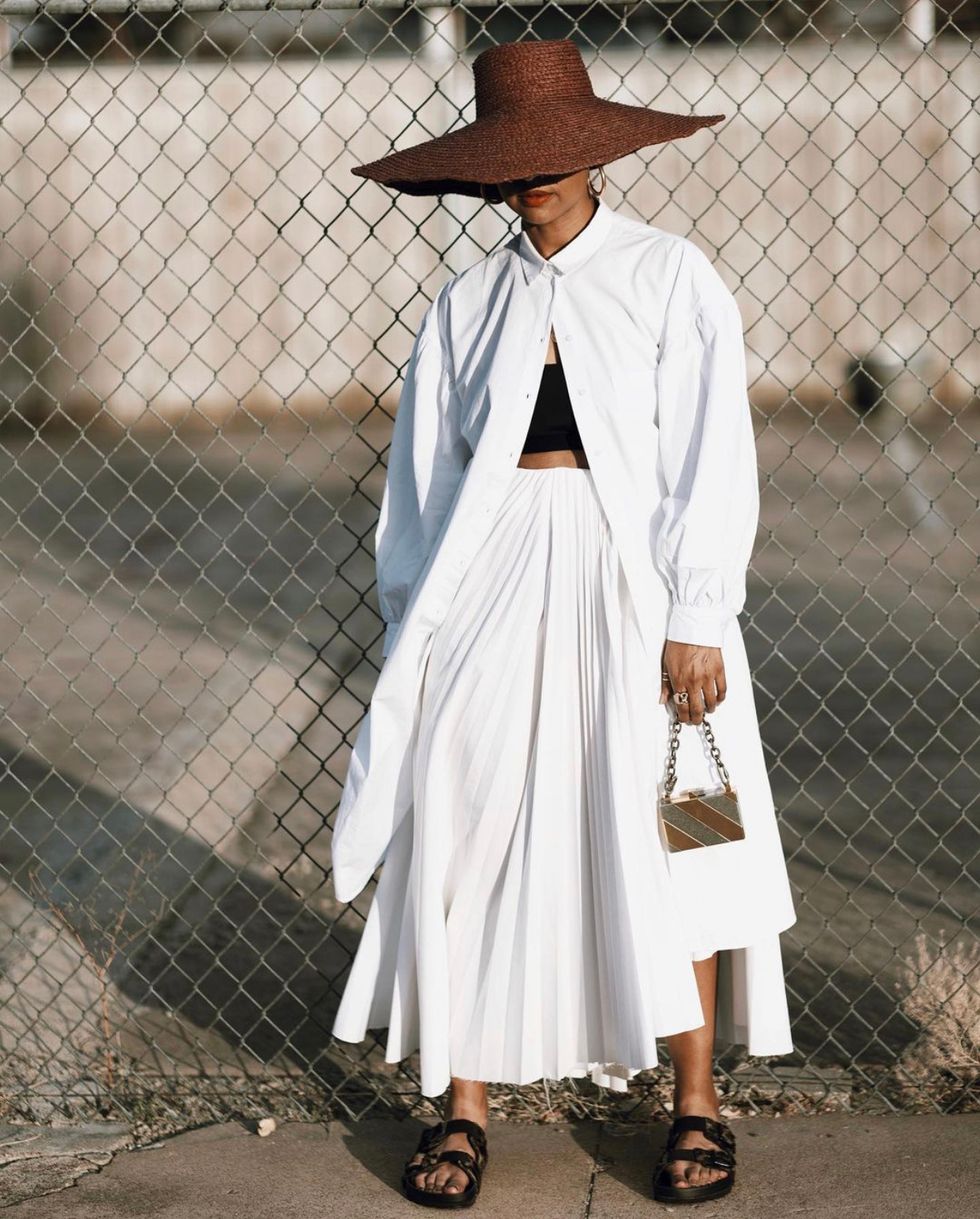 Courtesy of Ashley
Layering is life:
"I always stock up on staple button-down dresses in a couple sizes too big for a perfectly oversized fit to layer on top of jeans, pants, skirts or even each other."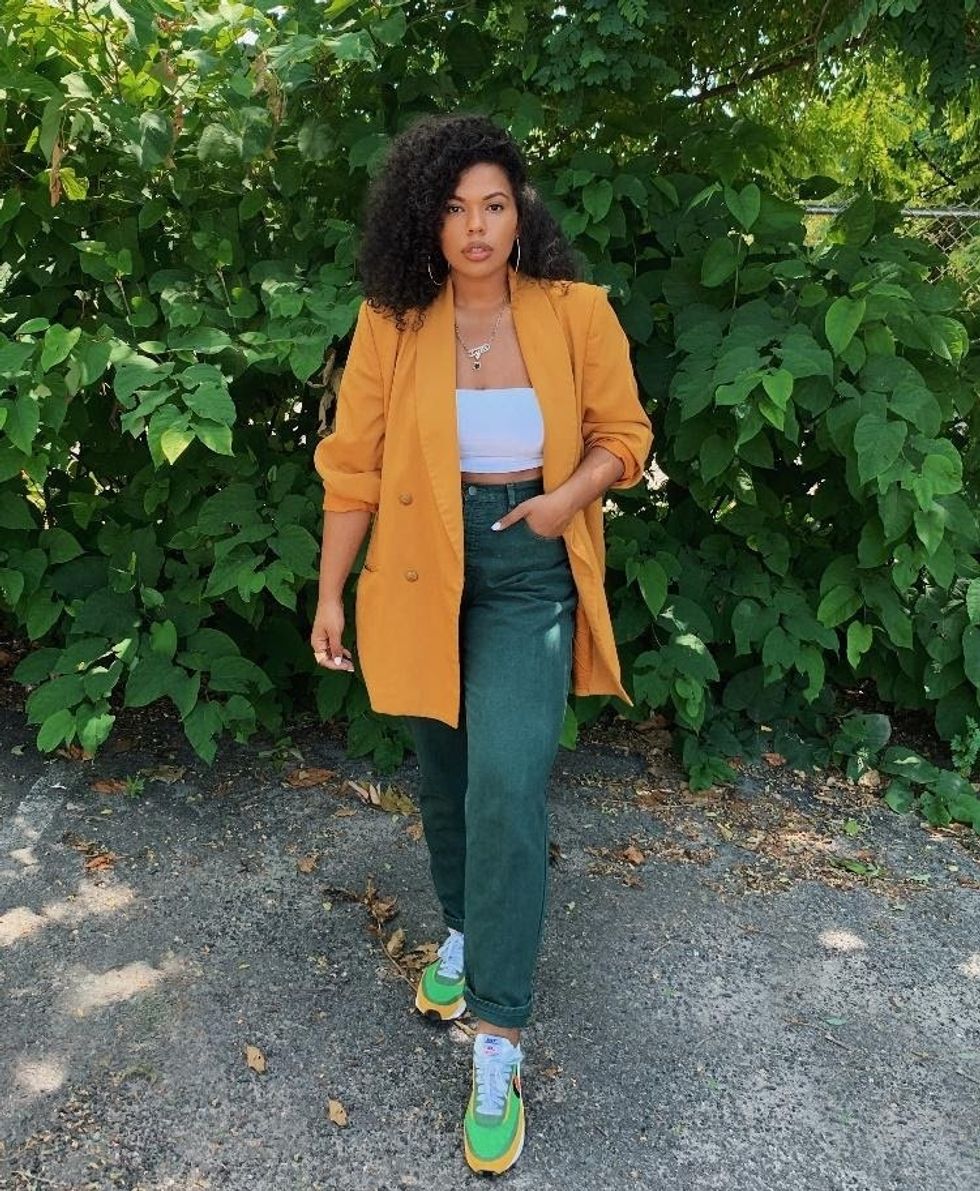 Courtesy of Tyla Lauren Gilmore
Blazers:
"I have an addiction to blazers because they are so versatile. You can dress them up, wear them casual, and even wear them with sneakers and sweats."
Boyfriend-cut jeans:
"I wear denim every day and I'm always on the hunt for the perfect fitting pair since it's hard to find jeans for curvy women! I live in the thrift store because there's tons of fits, washes, and sizes to pick from."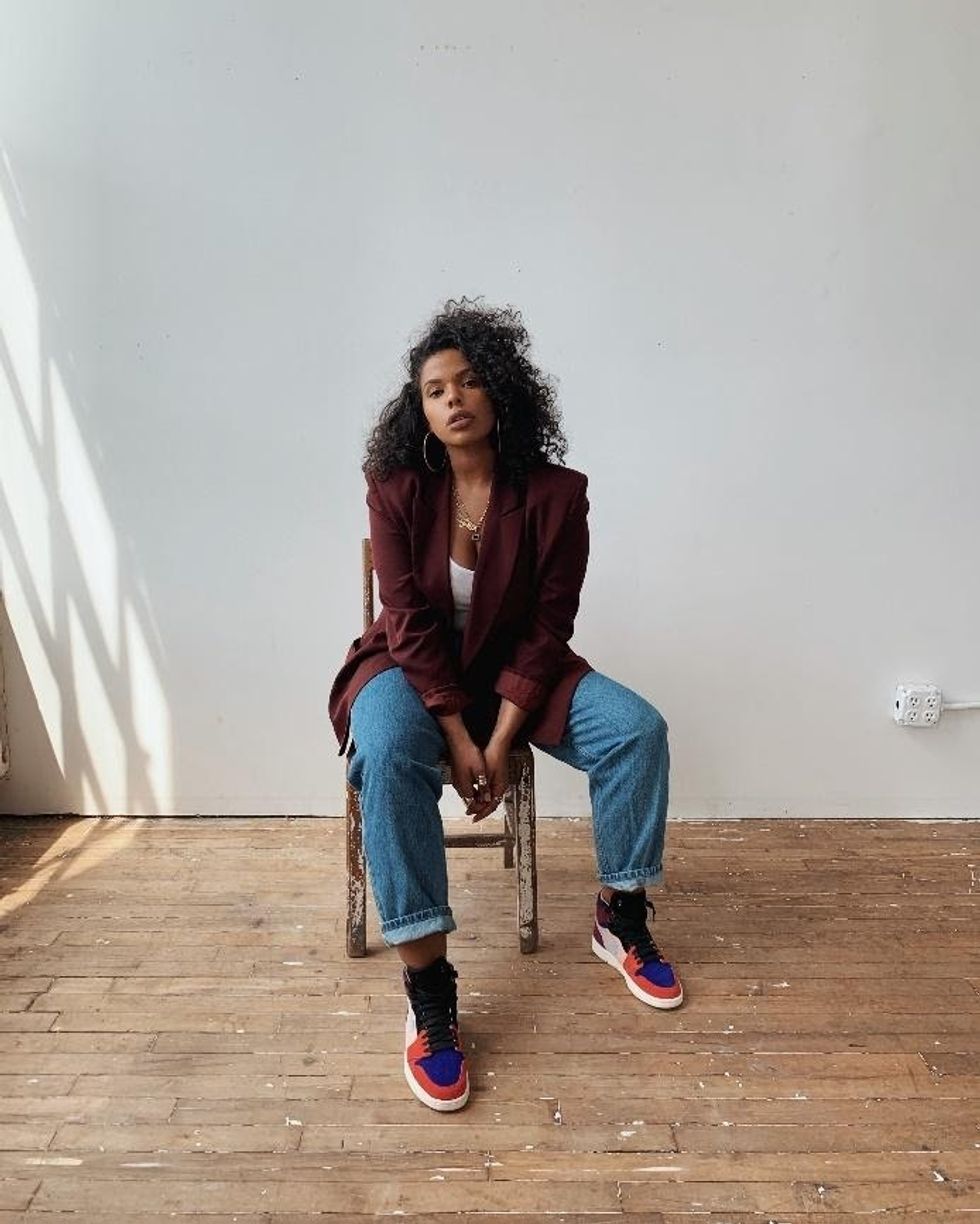 Tyla Lauren Gilmore
Sneakers:
"I prefer sneakers over heels any day because I want to be comfortable at all times. Shoes are also such an essential part of my outfits and are usually the first thing I start with when creating outfits."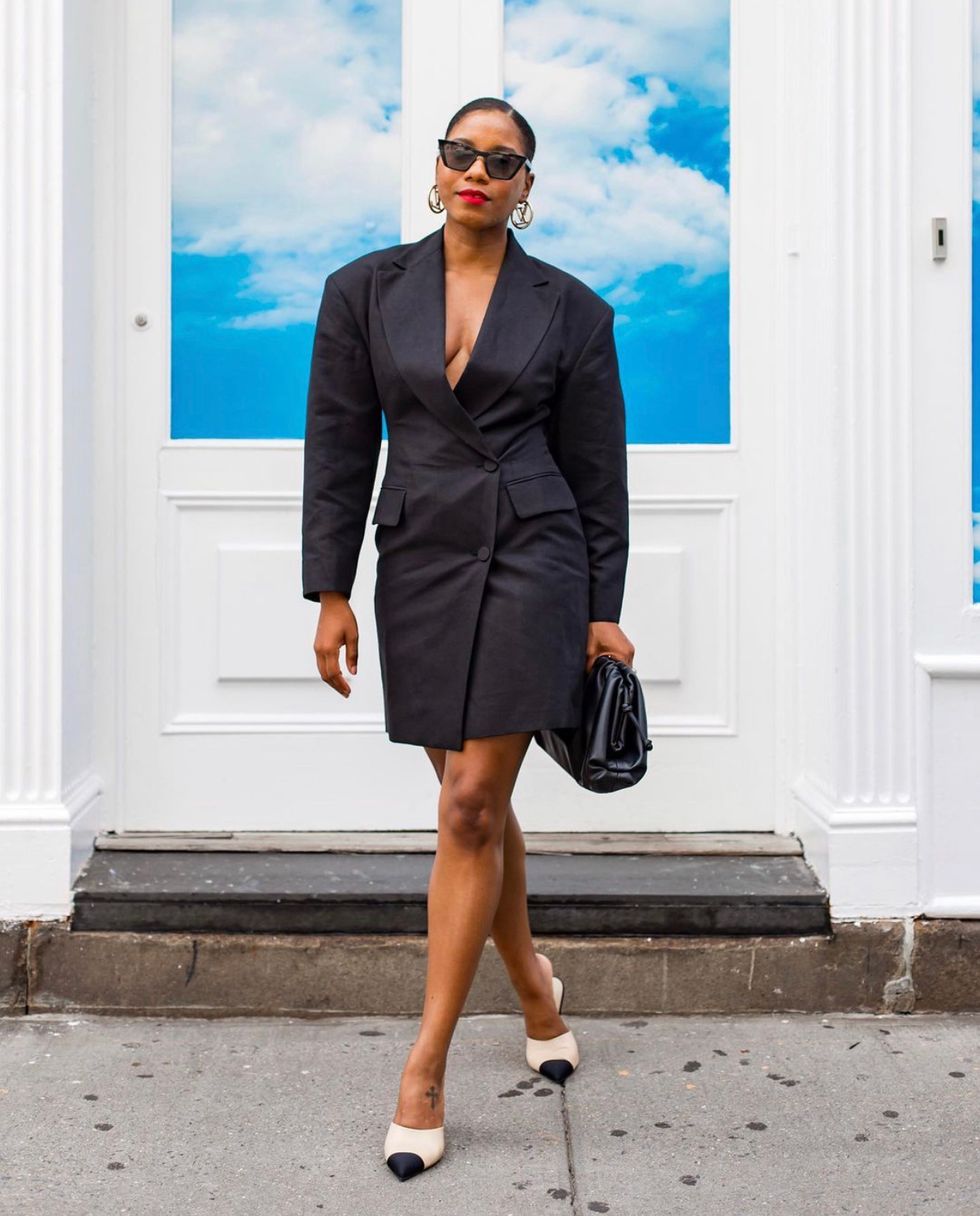 Courtesy of Monroe Steele
Louis Vuitton Gold Hoop Earrings:
"They go with everything and are the perfect size. I'm a gold kinda girl and I've worn them into the ground."
Bottega Veneta Mules:
"I currently have six pairs of Bottega Veneta Mules and Pumps because they are fashionable but, more than that, they are the most comfortable heels I own."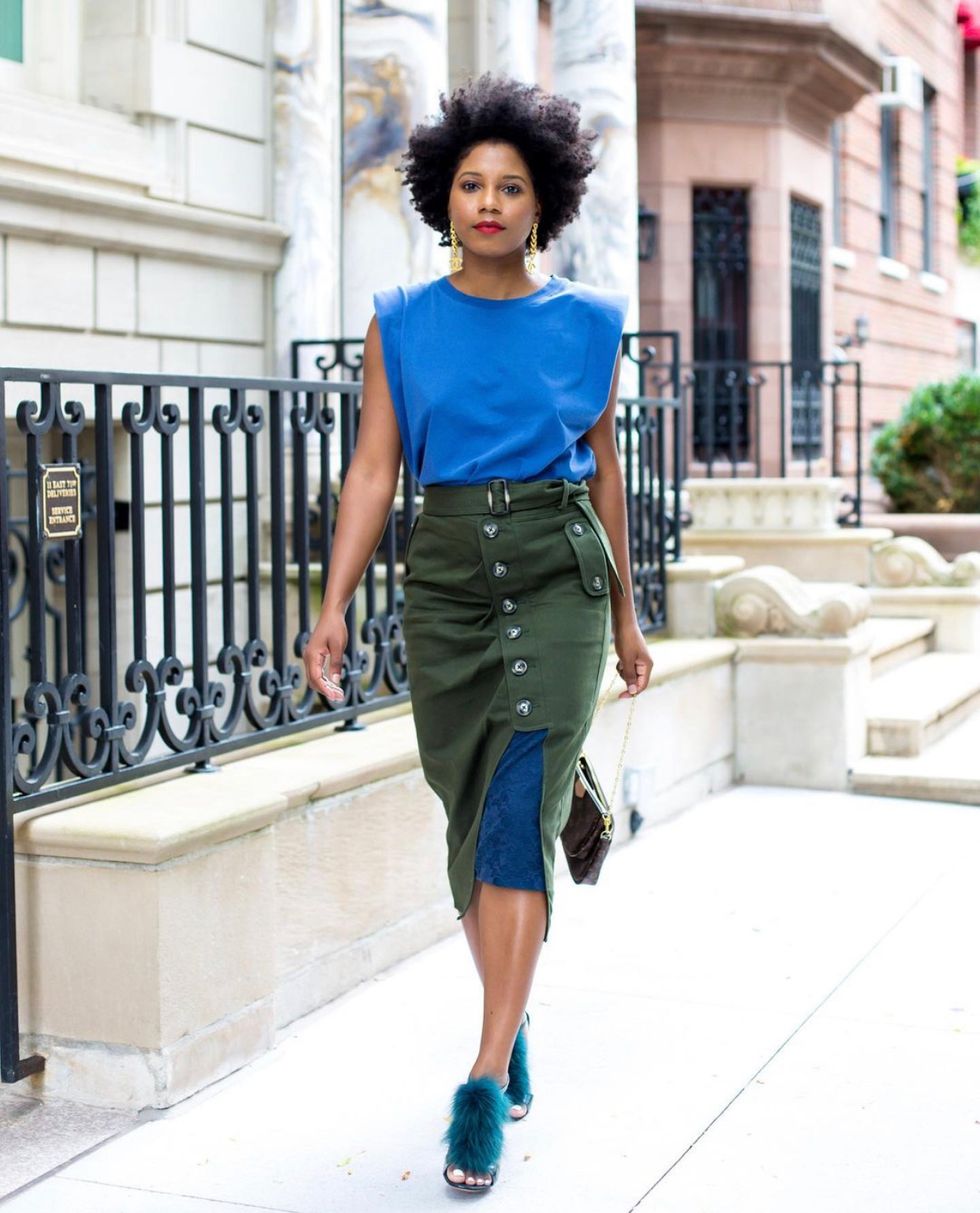 Courtesy of Monroe Steele
"I'm definitely a heel girl so if I can walk the streets of New York a full day in a heel, they are definitely keepers. Which is probably why I keep buying them."
Shoulder-padded muscle t-shirts:
"The perfect edgy tops that go with everything. I purchase them from high to low brands (Attico to The Frankie Shop, Zara to Storets). They all offer padded muscle tees and I just keep on buying them."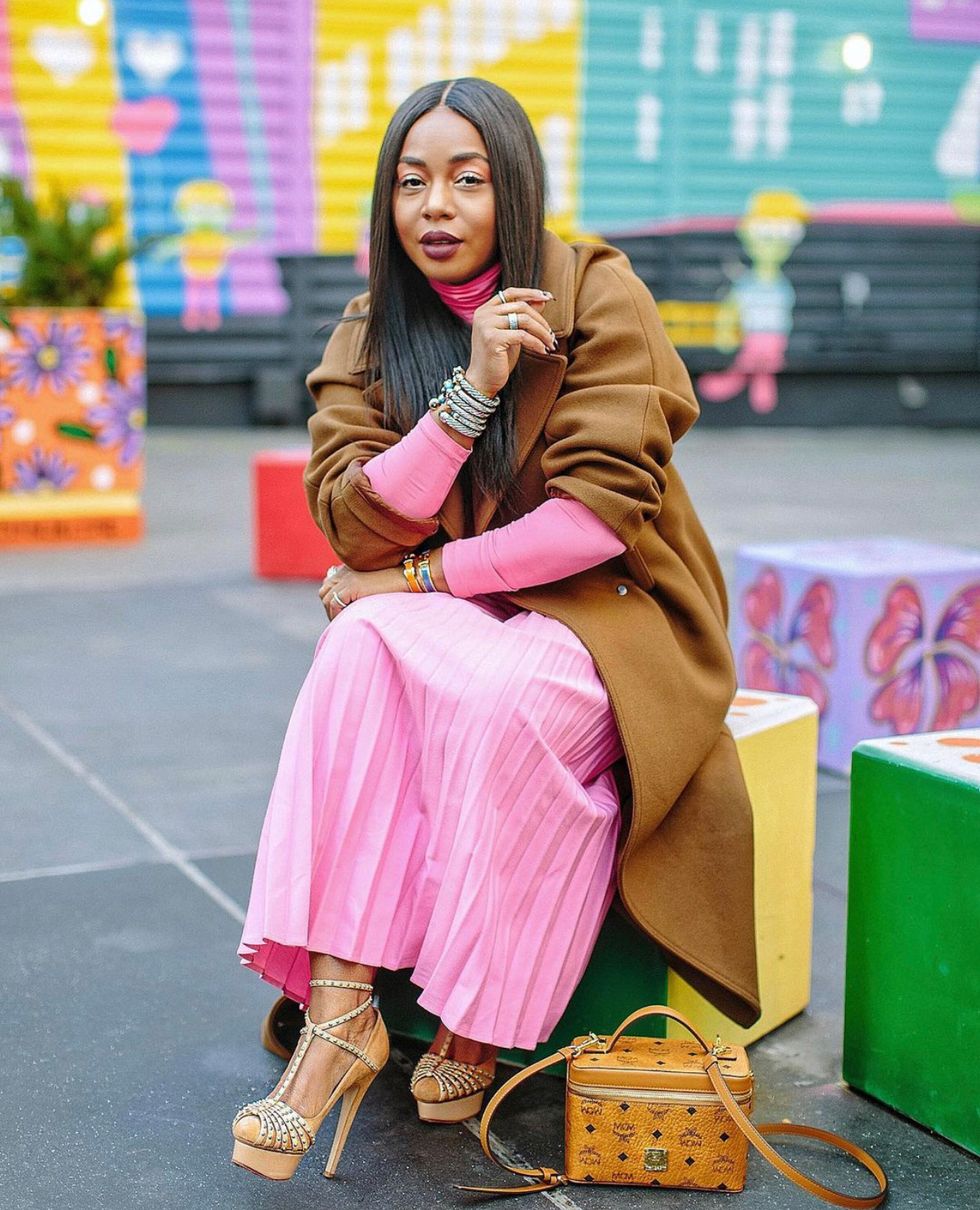 Courtesy of Kéla Walker
It comes down to the details:
"For me, it is all about the accessories. So, that is really great jewelry, a really great shoe, and handbag. Like those are always the things I gravitate towards because outside fluctuates. No matter if you lose 10 pounds or gain 10 pounds, those pieces always fit. My watch is going to fit, my shoes are going to fit, and my purse is going to go with something. So, for me it's always about those accessories. The quality, substance and pieces that are going to differentiate my look.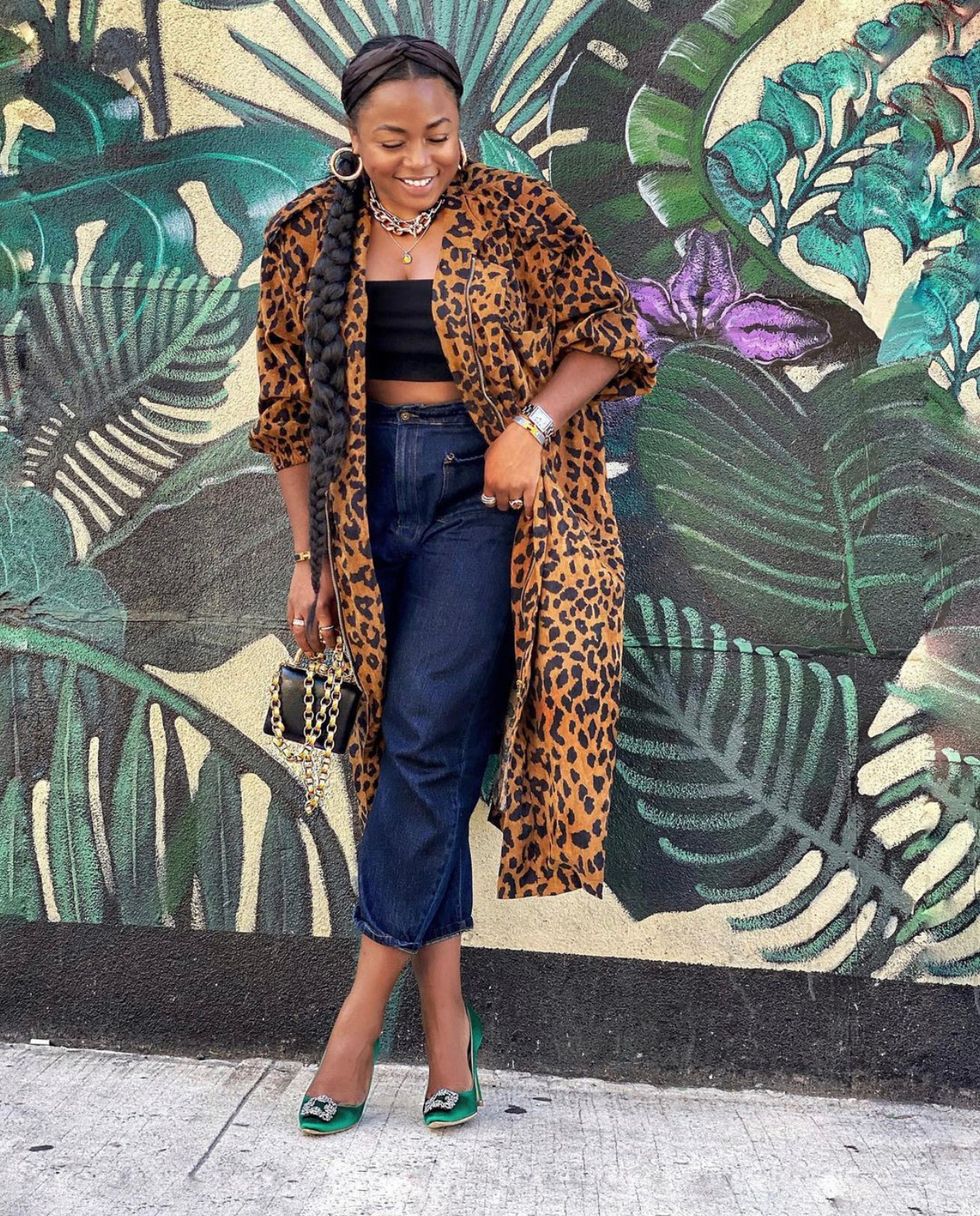 Courtesy of Kéla Walker
"It's not even about the label or this big ticket price. It's how you pull the pieces together and how you style it."
"Because we're all for the most part a lot of times shopping in the same spaces and places, those are the pieces that are really going to make you stand apart and help you hone in on your signature look and your signature style and how you put your stamp on it. Accessories can really make something look different."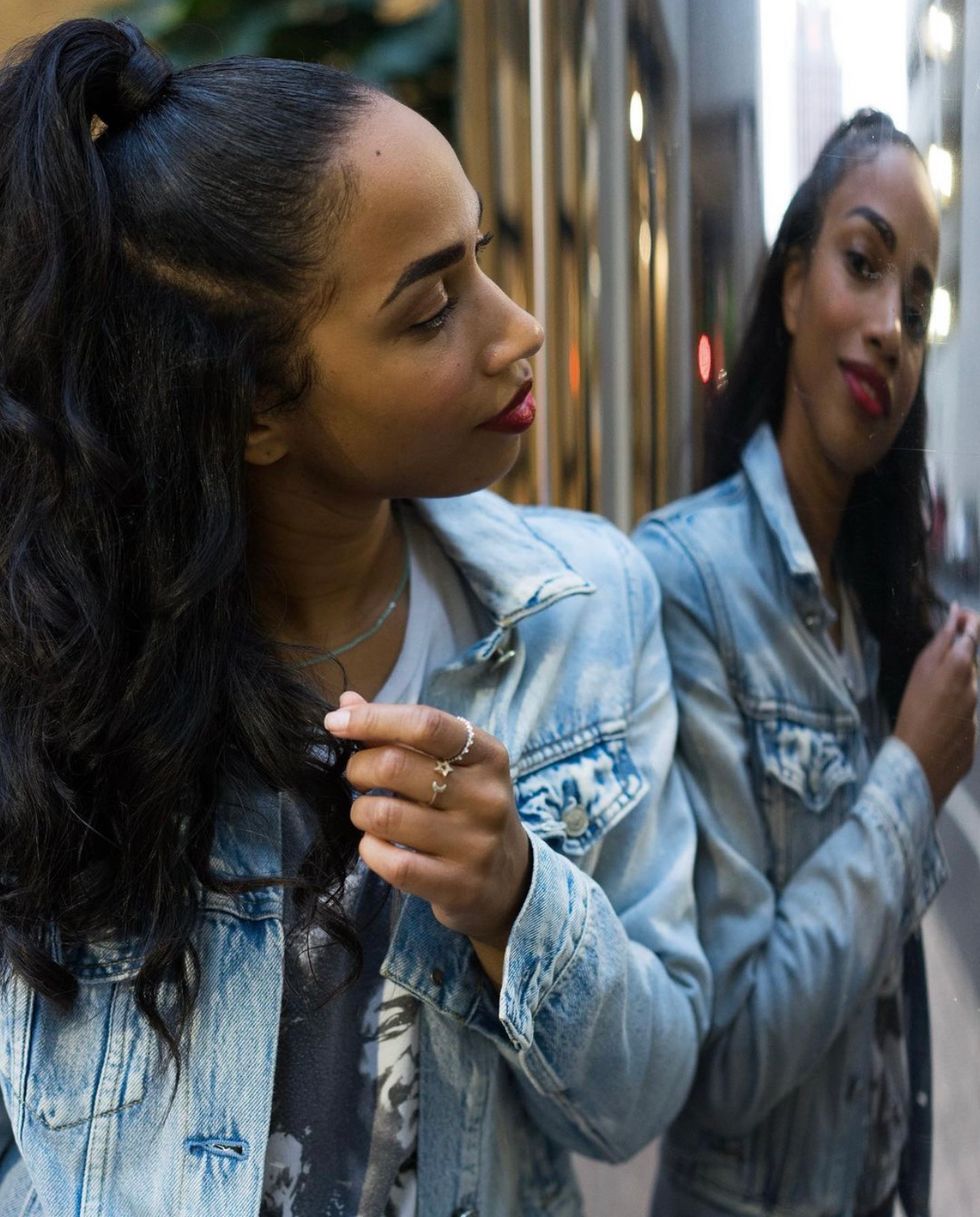 Courtesy of Stacee Michelle
Photo Credit: Luke Calvin
Denim jacket:
"A classic denim jacketis a versatile piece that will never go out of style. One thing I love about this one from All Saints is that all of my essentials have a home in one of the many pockets so I can be hands-free when I don't feel like carrying a purse. A denim jacket is a yearlong staple and is perfect for layering when the temperature dips."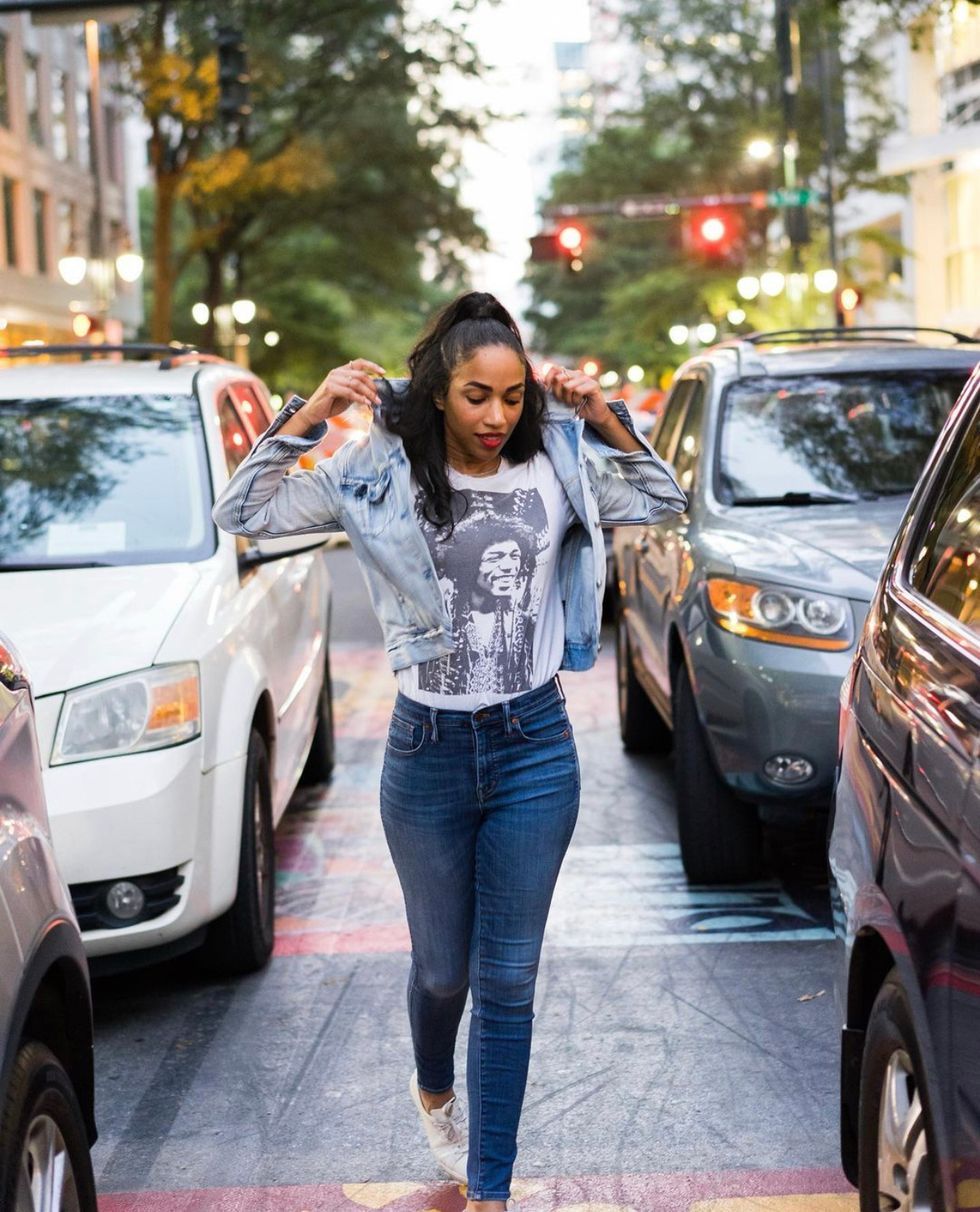 Courtesy of Stacee Michelle
Photo Credit: Luke Calvin
Denim jeans:
"Everyone should own a pair of jeans that are a perfect fit. I live in my 10" high-rise jeans from Madewell because I can wear them with just about anything. Most of us have a closet full of jeans but only wear a few of them on a regular basis. I decided to donate the extra pairs to make room for more of the items that I love to wear."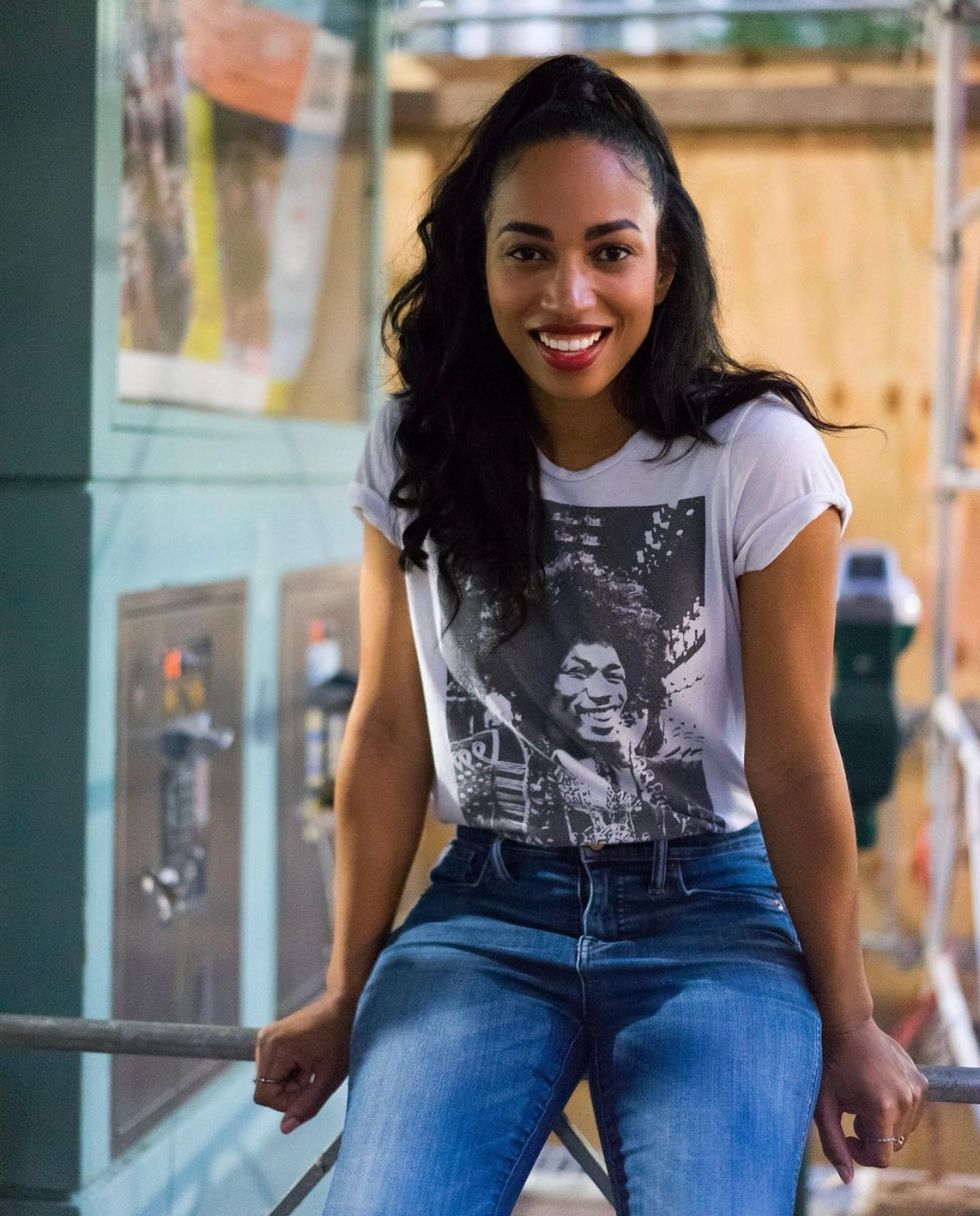 Courtesy of Stacee Michelle
Photo Credit: Luke Calvin
Leather jacket:
"My Levi's leather motorcycle jacket is an essential piece in my wardrobe. It looks awesome with a hoodie and sneakers but can effortlessly be paired with a dress when going out. I love that it adds an edge to my more feminine looks. It's the jacket I reach for the most during fall and winter months."
Are you a member of our insiders squad? Join us in the xoTribe Members Community today!
Featured image courtesy of Ashley