Money Talks is an xoNecole series where we talk candidly to real women about how they spend money, their relationship with money, and how they get it.
Ladies, I don't know about you, but when I see other women making their coin and a name for themselves through their passions, it just makes me feel all fuzzy inside. Especially when those women spread the wealth of knowledge to help other women earn extra income and secure all of the bags in the process. Contrary to popular belief, there is enough to eat sis, so we can all have a seat at the table. Lyn Allure , founder of Good Girls Gone Boss , is someone who believes that it pays to pay it forward.
---
The Toronto-based entrepreneur took advantage of the power of the internet and has been able to create multiple streams of income by changing her mindset around money and educating other women on how it's done. With a background in finance, Lyn used her experience in corporate and her bachelor's in Business Administration to jump-start her journey into entrepreneurship. Since leaving her corporate job seven years ago, Lyn has been able to harness the power of the internet to spearhead successful online businesses, including a successful YouTube channel .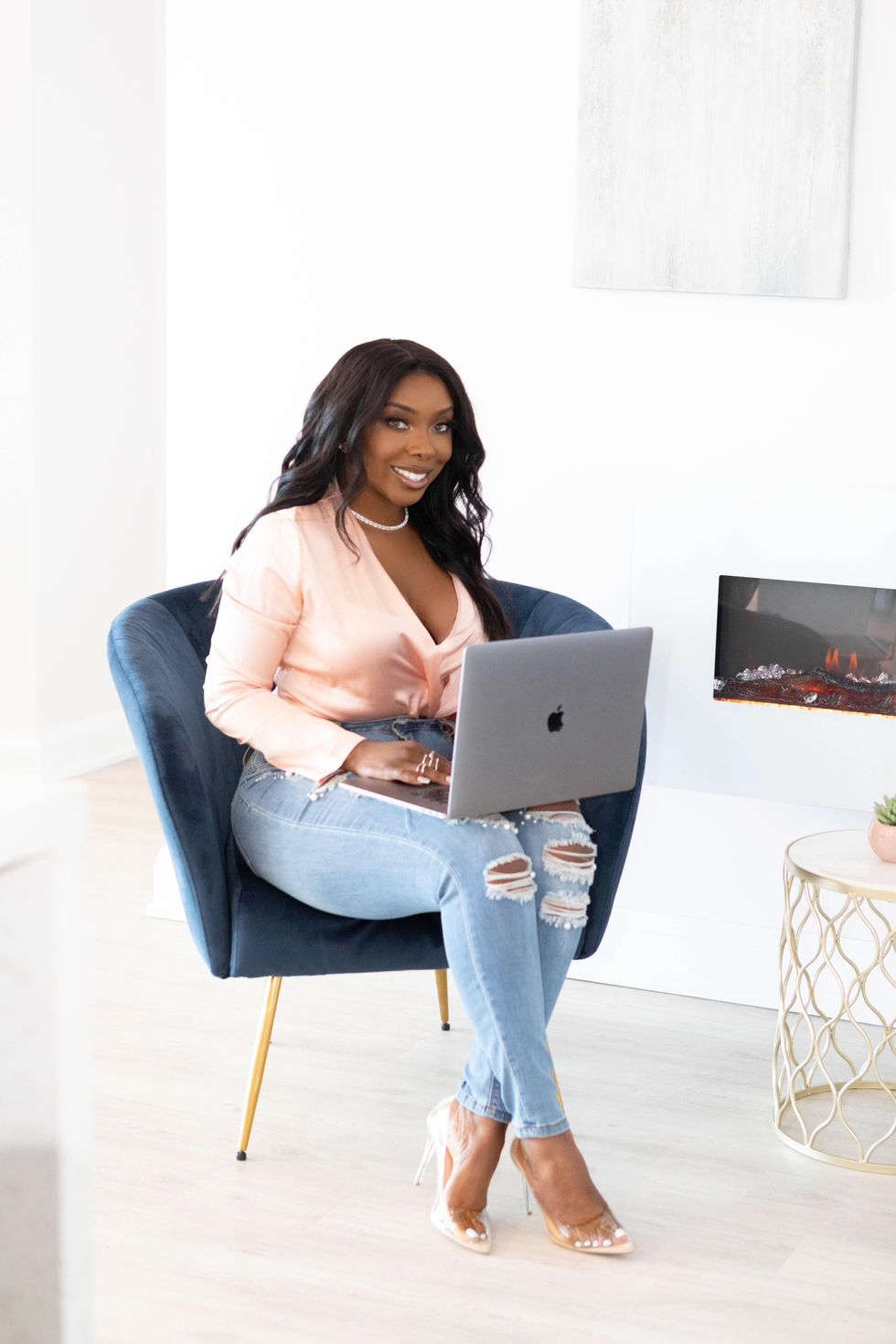 Courtesy of Lyn Allure
In July 2020, Lyn launched her online platform Good Girls Gone Boss . She explained its inception, "I started Good Girls Gone Boss as a solution for other entrepreneurial-minded women to connect and share gems along this business journey. When I first started making money on social media and growing my brand, it was a very isolating process. I was in my own little world most of the time. None of my friends were into social media at the time, but I knew I had an interest in YouTube and I saw the potential there."
Lyn continued, "I thought to myself, 'If I can turn a fun hobby into more money, then why not?' So I had to learn how to do things on my own, like how to inquire about brand deals, tips for Google AdSense, affiliate links, etc. After I started to see the money coming in, I thought it would be helpful to really make this community with Good Girls Gone Boss because I figured other women felt isolated as well."
As a solution and a resource, Good Girls Gone Boss offers weekly YouTube videos surrounding personal finance tips, an exclusive community that includes hands-on support and trainings, and financial resources such as a budget workbook. The platform is a space for a community of unapologetically, ambitious bosses who are looking to design, plan, and execute their dream life.
In this installment of "Money Talks", xoNecole spoke with Lyn Allure about how normalizing financial literacy, staying humble, and making your money work for you are the keys to creating financial freedom.
On the definitions of wealth and success:
"With wealth , I believe that aligns with being financially free. To be able to live a quality of life without worrying about if you can afford it or not. I also consider someone being wealthy by the company they keep. You are only as wealthy as the people around you; whether that means helping your friends to get to your level if they are struggling, or passing down wealth for future generations.
"Now, with success, to me, is simply happiness. Not just being content, but being proud of yourself for where you are in life and in a state of bliss. We know success can be different for different people. Success can mean making six figures for some people and for others, it has nothing to do with money at all. Whatever success may mean to you, it should definitely include happiness."
On unhealthy mindsets about money she had to let go of:
"One thing for me was, the idea [that you have] to spend money to make money. You know that saying, 'scared money, don't make money'? That is absolutely true (laughs). I grew up in the hood, so I thought the best mindset about money was to make a lot of it and then save a lot of it. But the reality is, it is not just about how much money you make. It's about how much money you make and how much you invest in order to make more. When you invest , now you have equity and assets that produce income for you. I had to really change my mentality with money early on, in order to get to where I am right now."
"The reality is, it is not just about how much money you make. It's about how much money you make and how much you invest in order to make more. When you invest, now you have equity and assets that produce income for you."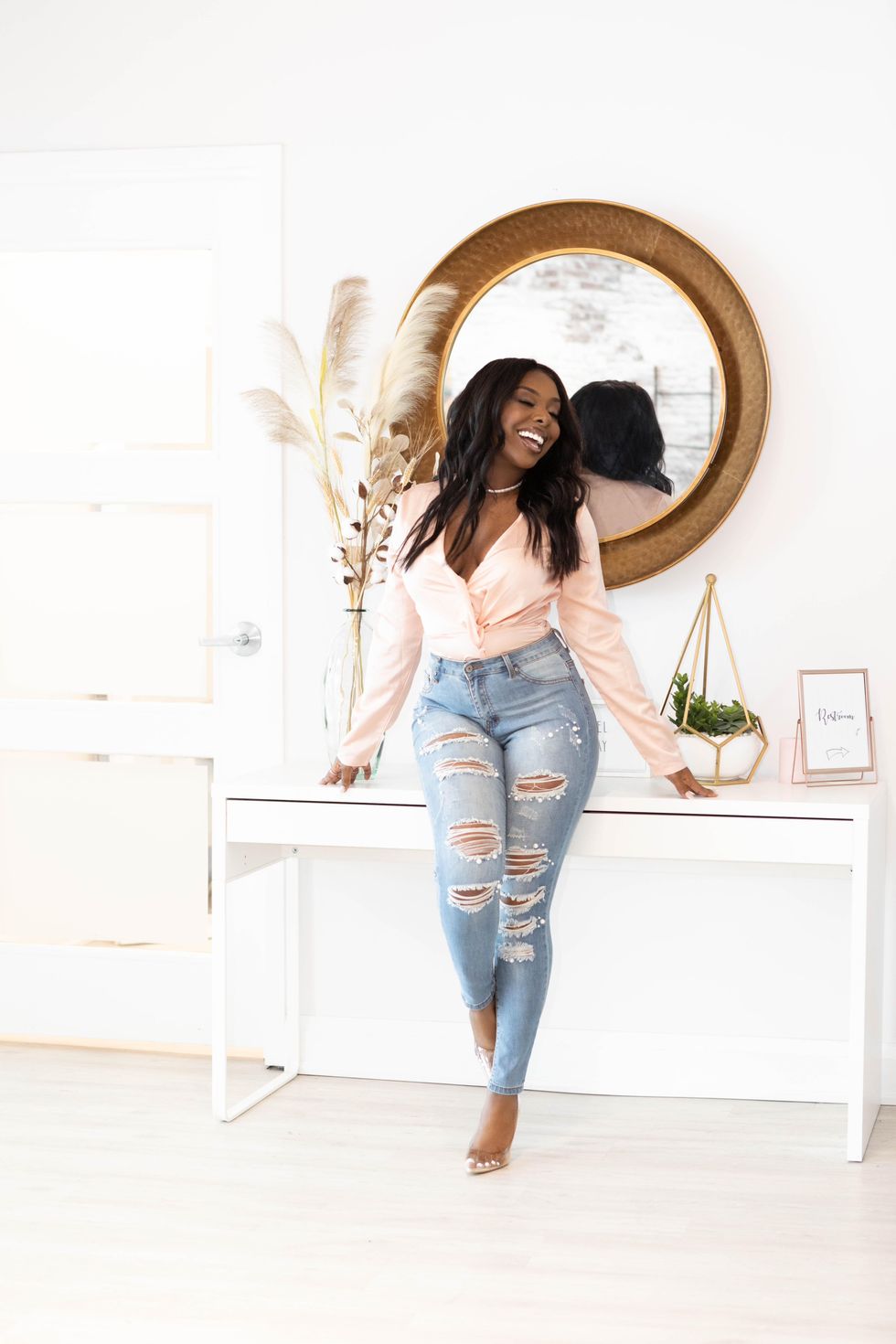 Courtesy of Lyn Allure
On her investments:
"Right now, I have two main investments. My first investment is a single-family home investment property with tenants. I currently reside in a condo because I have no desire to live in a single-family home for myself. I am not going to be mowing the lawn or doing those other things (laughs). But with my property, I am thinking about renovating the basement and renting that out as well. My second investment is stocks. I try to invest in stocks on a regular basis with buying index funds and stocks in companies I truly believe in."
On her biggest tip to beginner investors:
"Something that people often think, is that we need to be involved in the finance field 24/7 in order to be a successful investor. That's honestly not the case. If you put money away periodically or every month into an index fund or an ETF , it appreciates. You will be able to see a 7-10% return on that every year. This way is low effort and it's definitely better than just putting your money away into a savings account ."
On the worst money-related advice she has ever received:
"That scarcity mindset around 'don't spend your money because you don't know when you are going to get it back' needs to be thrown out the window (laughs). There is an abundance of money out there and it's really about reframing your mindset around it. A phrase I like to follow is 'a dollar today is worth more than a dollar tomorrow.' So for example, if I am holding on to $10,000 in my savings without putting [it] into an investment opportunity, in 10 years that $10,000 will be worth around $9,000. The money loses its value. You have to treat your money like an employee and let it work for you."
"There is an abundance of money out there and it's really about reframing your mindset around it. A phrase I like to follow is 'a dollar today is worth more than a dollar tomorrow.' You have to treat your money like an employee and let it work for you."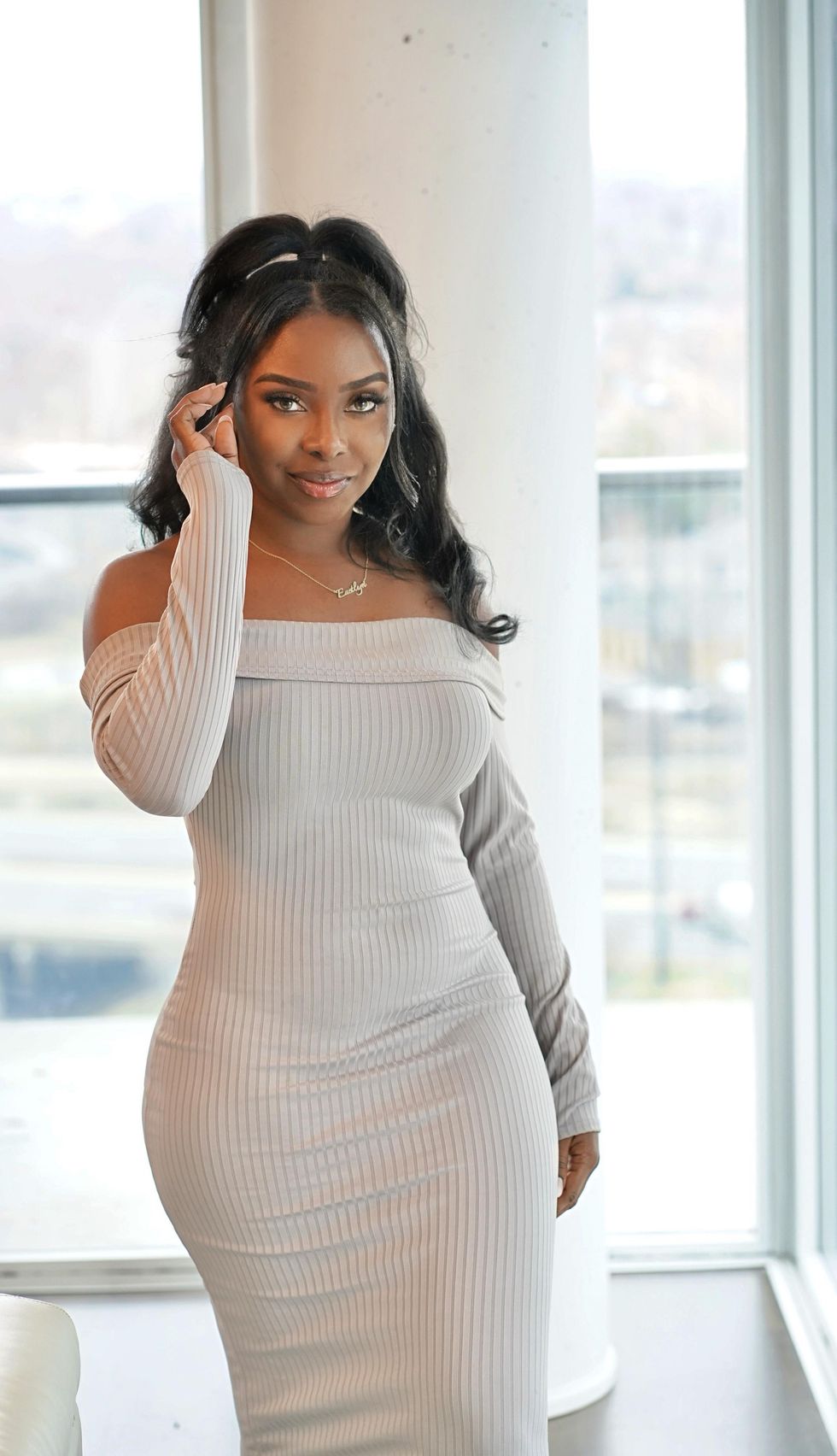 Courtesy of Lyn Allure
On the money mantra she swears by:
"I would say my mantra is 'what doesn't get measured, doesn't get managed.' What I mean by that is, a lot of people do not know what their financial standing is. It can bring up so much anxiety for people because they don't want to face those hard facts of their spending habits . But I find that once you get over that hurdle and really know what your hard-earned numbers are, you realize what steps you need to take to improve it. It's important to manage your money no matter what financial state you might be in. But remember you can't manage it if you aren't measuring it."
On the early challenges that came with starting her business:
"The inconsistency of cash flow when you first start out is real (laughs). I remember one month I made five figures and then the next month I made three figures. I was like ummm, what's going on here? (Laughs) I definitely wasn't prepared for it at the time. But luckily, I referred back to what I preach to my Good Girls Gone Boss community. Do not rely on one stream of income. Think of it as a table. Every single leg is a stream of income. If you only have one leg, then if it collapses, you collapse too."
"Do not rely on one stream of income. Think of it as a table. Every single leg is a stream of income. If you only have one leg, then if it collapses, you collapse too."
On the most important lesson she's learned about creating wealth:
"I have always had this hustler mindset where I had multiple side hustles in college. So I have always been thinking to myself, 'Where's the next job and where's the next check?' (Laughs) But what I have learned is that, I do not need to have multiple jobs in order to make all this money. It is not the key to creating wealth or financial freedom.
"There are only 24 hours in a day. Finding a way to make those passive streams of income with a business has definitely been an eye-opener for me. You also do not need to make a certain amount of money in order to make passive streams of income for yourself. Whatever your salary is, you can still make things happen, especially on the internet."
Read more money mindset conversations in xoNecole's "Money Talks" series here .

For more about Lyn Allure, follow her on Instagram @lyn.allure . You can also subscribe to her YouTube channel here .
Featured image courtesy of Lyn Allure
K Byrd
'K' is a multi-hyphenated free spirit from Chicago. She is a lover of stories and the people who tell them. As a writer, 9-5er, and Safe Space Curator, she values creating the life she wants and enjoying the journey along the way. You can follow her on Instagram @theletter__k_ .
Boost
Mar 13, 2023 05:34 AM EST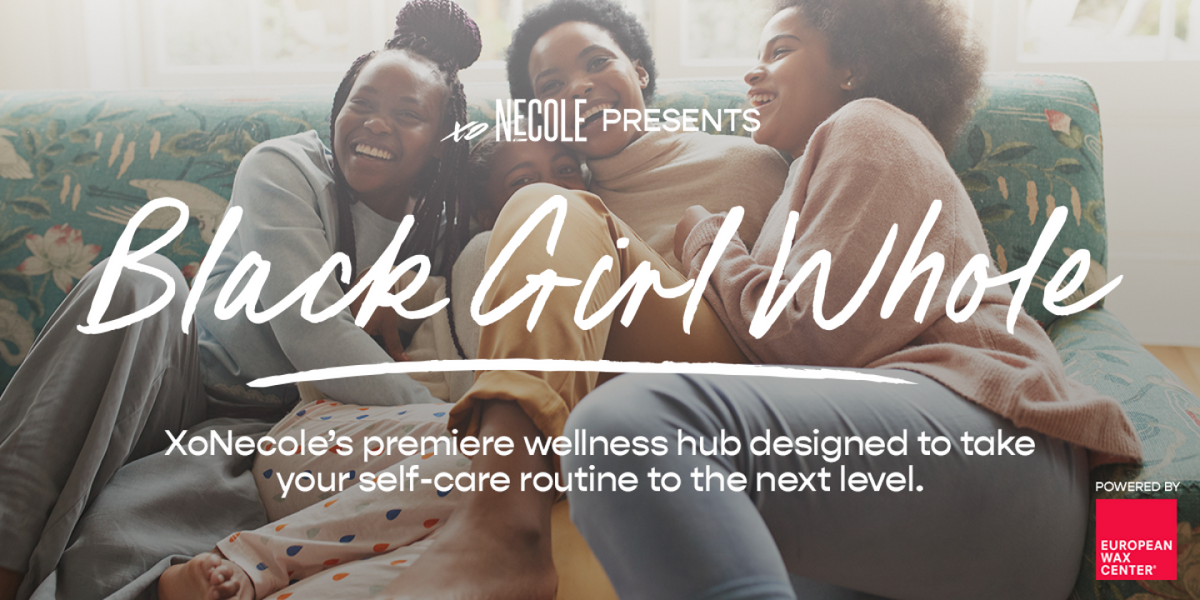 Black women are not a monolith. We all are deserving of healing and wholeness despite what we've been through, how much money we have in the bank, or what we look like. Most importantly, we are enough—even when we are not working, earning, or serving.
Welcome to Black Girl Whole , your space to find the wellness routine that aligns with you! This brand-new marketplace by xoNecole is a safe space for Black women to activate their healing, find the inspiration to rest, and receive reassurance that we are one small act away from finding our happiness.

Want to discover where you are on your wellness journey? You don't have to look far. In partnership with European Wax Center, we're bringing you a customized wellness quiz to help you up your wellness game. Answer our short series of questions to figure out which type of wellness lover you are, what you need to bring more balance into your life, and then go deeper by shopping products geared towards clearing your mind , healing your body , and soothing your spirit .
Ready to get whole? Take our quiz now !

September is National Self-Care Awareness Month, so for my girlies who have been putting off self-care , here's your opportunity to start. Self-care means exactly what it says: taking care of self. Why is it important? Well, many of us have busy lives that may include careers, family, and activities that consume us daily. Taking some time for self regularly can help prevent depression , stress, anxiety, and burnout.
In February 2023, Future Forum polled 10,243 people in six countries, including the U.S., and 40% said they are experiencing burnout , and 46% of that number are women. According to CNBC , many factors contributing to burnout include companies demanding employees return to the office, hiring freezes, and layoffs .
Psychologist Debbie Sorensen explained to CNBC why women and millennials are experiencing burnout in higher numbers. "We haven't had time to recover from the trauma of what we've been through the last few years," she said. "Women and young people, in particular, are putting an immense amount of pressure on themselves to keep going, keep working, no matter the cost ."
As women, particularly Black women, we tend to carry the weight of the world on our shoulders. Other people's problems become our problems, and then we are expected to show up to work and show up for our family and friends with a smile on our faces. Whew, chile! What if we are having a bad day? How are we supposed to cope if we have to be everything to everyone? Well, here's your sign to make time for yourself, especially on the days when you are feeling down .
Below is a list of self-care ideas for when you are having a bad day.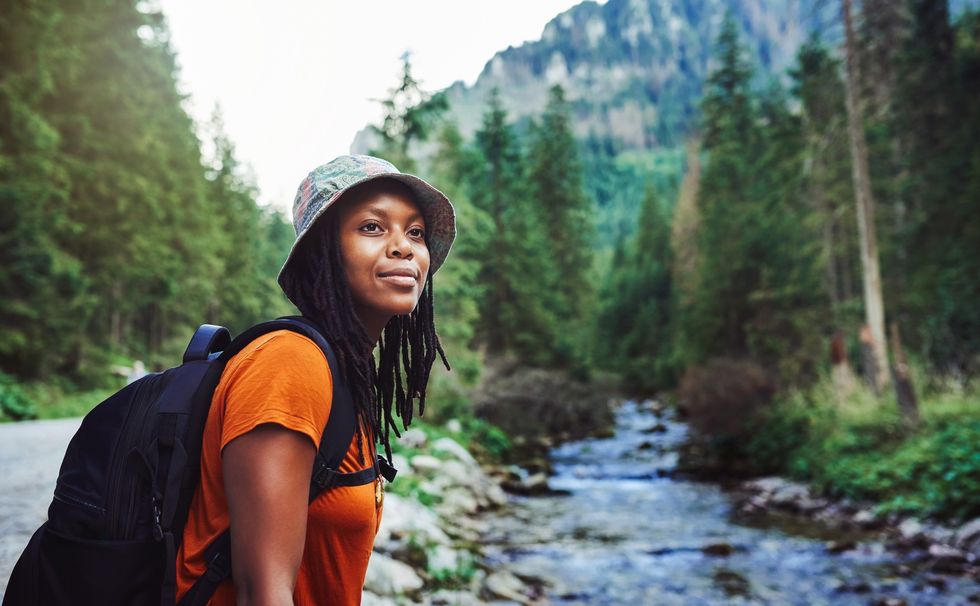 Mapodile/ Getty Images
Spend time in nature
Sometimes something as simple as surrounding yourself with trees, grass, and/ or water can improve your mood exponentially. The American Psychological Association's (APA) research shows that spending time in nature can improve attention, lower stress, and reduce the risk of psychiatric disorders.
Got to a Spa
There's nothing like going to a spa . You can relax in a sauna, get a massage, and just be. According to research , massages help release serotonin and dopamine, which are often referred to as "feel good" hormones, that will instantly perk you up and have you going about your day with a smile on your face.
Get Artsy
When was the last time you did arts and crafts? Drawing a picture, painting, or even coloring can help you discover your inner child, thus boosting your mood. Purchase an adult coloring book , or go to a paint-and-sip class by yourself, or you can make it a group activity and bring your besties.
Look your best
The old saying, "When you look good, you feel good," didn't just come out of thin air. There's some truth to it. The Kentucky Counseling Center shared a link between self-care and feeling good. "Self-care regimens are extremely important not just to stabilize your day but to make you feel great. Simple things like getting a facial, taking care of your hair done, or exercising can make you confident because when you look good, you also feel good," according to its website.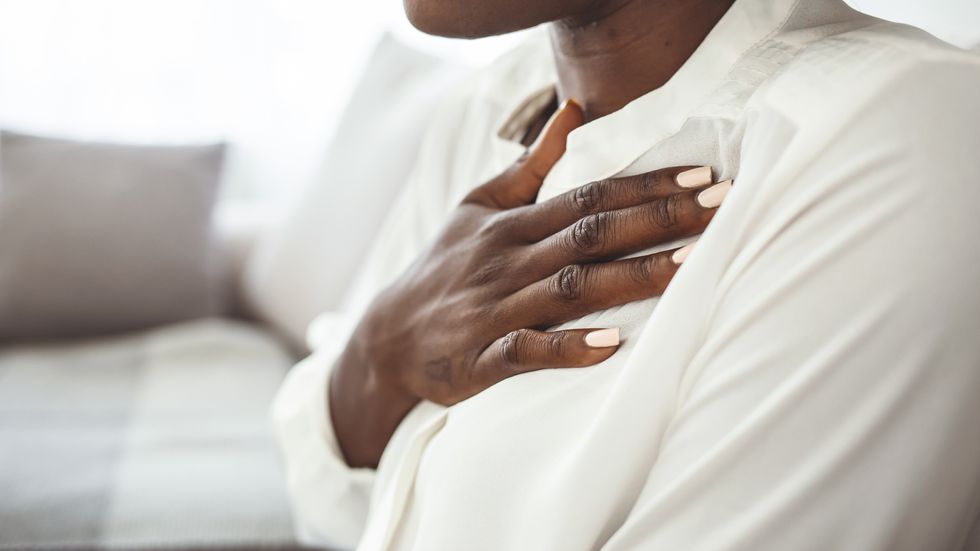 Dragana991/ Getty Images
Breathwork
There's a reason why it is suggested that you breathe when you begin feeling overwhelmed and stressed out. Breathing brings oxygen back into your body, and WebMD reports that it can decrease the fight or flight response that happens when you are stressed.
Spend time with babies
I don't know about you, but nothing makes me smile quicker than a baby, especially a smiling baby. If you're the same way, then spending time with a baby or babies may help put you in a better mood, too.
Do nothing
Last but certainly not least, do nothing. There's nothing like laying in your bed and not being forced to do anything. Stay in this moment and use this time to relax and replenish your energy.
Feature image by Catherine Falls Commercial/ Getty Images