---
Everyone seems to be talking about side hustles and making more money in the new year. You can't scroll on Instagram or scan Facebook without somebody talking about the next big money-making product, trend, or brand to invest in. Even if you're not a hustler, aren't into entrepreneurship, nor looking to start a new brand, you can find ways to at least bring in a little extra income to reach your personal and professional goals by incorporating income-producing activities (IPAs). It's basic, deliberate actions you can take each day, week, or month to either make extra cash or further expose you to the potential of doing so.
We could all use a good check-in with ourselves on whether the things we're doing throughout our day are actually leading to tangible results and well, getting to the money. Are we really getting a return on our time investment? Below are 7 IPA tasks to look into adding to your to-do lists in the new year:
1. Etch out at least an hour a week to reconnect with your network and make new contacts.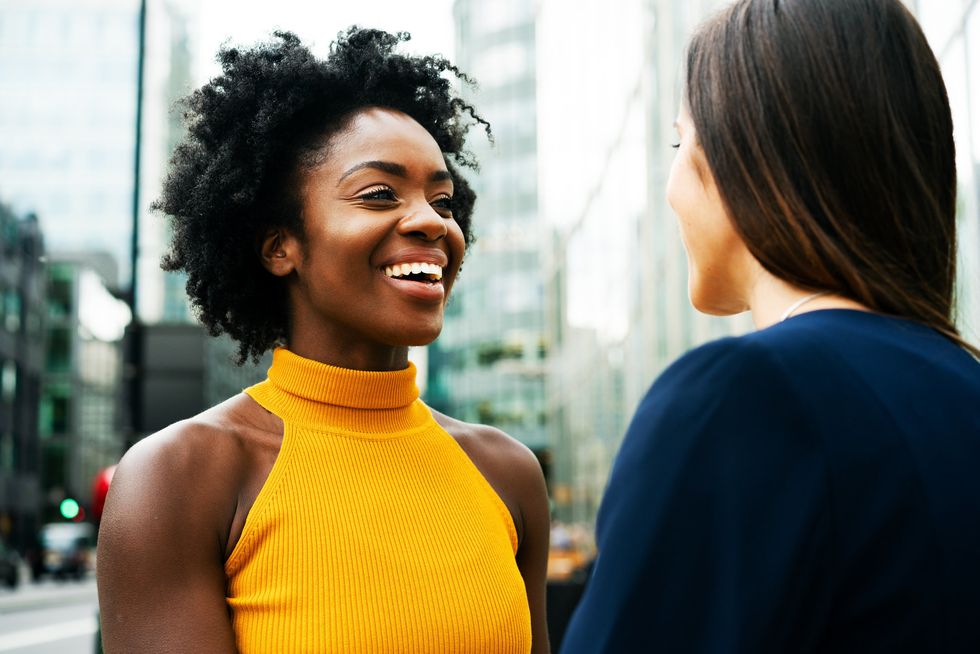 Shutterstock
We can all take a nod for the sales buffs with this one.The age-old cliche, "Your network is your net worth," rings especially true in pandemic times because many of us can't really meet up and network in the traditional way we're used to. It's important to continue to connect with people and cultivate new relationships while nurturing the old ones. A good way to do this is to check in with your current network, keep up with what they're doing via LinkedIn, Twitter, or local news, share information, congratulate them on professional wins, and offer ways to support. Go for the easy icebreaker and send a holiday card—via snail mail or online—or offer ways to partner up or help with a cause they're passionate about. You can also still join professional groups, participate in virtual events or meetups, or offer your knowledge for podcasts and blog posts.
And don't forget the art of the follow-up. Don't just let contacts sit on an email list or in your phone. Keep the conversation going about opportunities, events, and conversations in ways that are authentic, well-timed and relevant. If you find yourself at a loss for words or simply feeling awkward try using templates for writing emails to introduce yourself or thanking your network.
2. Commit to acts of service that go beyond seasonal one-offs.
Volunteering is yet another way to network, and when you give, you get. It's just a simple rule of reciprocity and karma. So many professionals can attest to the power of service and how working with others to help communities has led to paid opportunities or at least a link to a money-making resource. Be sure your act of service aligns with your values and is something you actually enjoy doing, and be strategic about the organizations and professionals you align yourself with. Also, this is a good way to get your foot in the door or try a different career if you're looking to pivot into a new industry due to pandemic-related layoffs.
3. Persistently and strategically invest in professional development to improve your skills.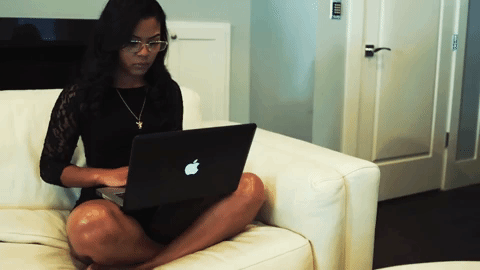 Giphy
Some experts would disagree on this being an IPA, but research has shown that upping your skill set can open you up to pay raises and income increases. This doesn't just apply to higher education. Getting certifications and special qualifications in your field can open you up to more opportunities to earn extra cash. Look into the needs of your industry, especially those that complement the main business operations (i.e. cybersecurity, first aid, search engine optimization, project management, human resources, or organizational leadership.) Some specialized courses will cost but there are plenty of free courses online and certifications classes as well. Also, participating in courses or master classes can expose you to your industry peers who are doing great things and are forward-thinkers—yet another opportunity to network.
4. Host a weekly or monthly webinar, online class, YouTube video or podcast.
Since Covid-19 hit, Web consumption has gone through the roof, increasing by more than 200% from March 2019 to March 2020. That means even with borders reopen and restrictions lifted, people are still online now more than ever. Take advantage of this by offering your expertise on a subject or teaching something you're passionate about. You can charge per class or partner up with brands or rganizations to collectively broach a subject, raise awareness, or present a how-to. From fitness and cooking to accounting and parenting, there's a webinar or online course topic out there that needs your special take or approach. (A few good tips on how to launch a webinar, YouTube video, or course can be found here.)
5. Think of a residual problem in your industry and present a solution for it.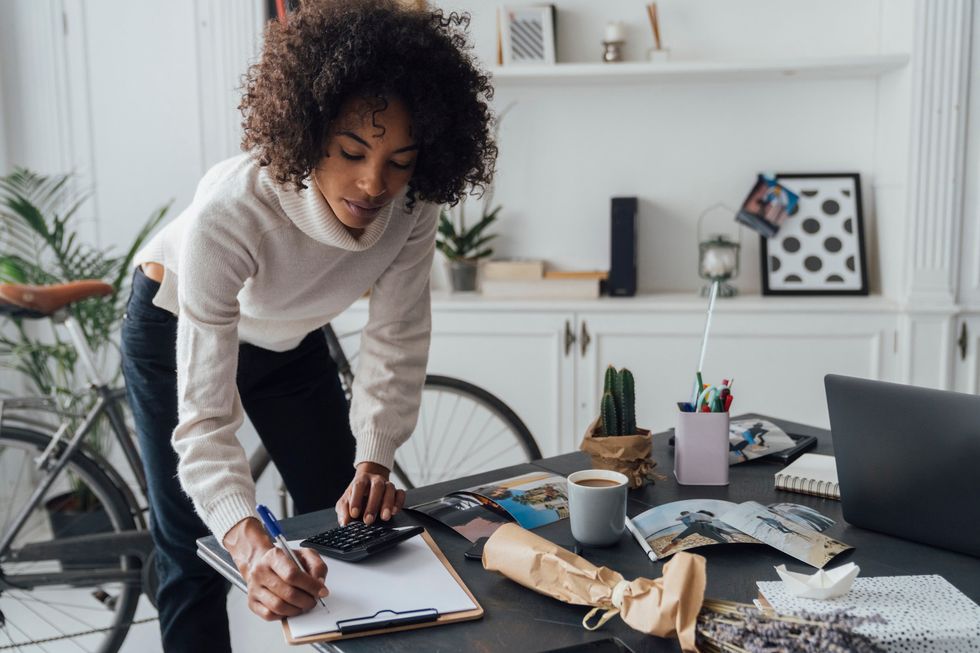 Shutterstock
Oftentimes we get caught up in one major aspect of what we offer professionally, and we don't think of related skills or problems we can solve within our industries. A good way to surpass these limits is to write down needs you see within your company and the soft or related skills you possess to help fill the gaps. For example, if you're in the healthcare field but have a love for innovation or creativity, you can offer products or processes that would make the jobs of your peers easier such as selling glow-in-the-dark face masks for essential workers on the night shift. In the beauty or wellness industry? Offer tailored a-la-cart services for busy CEOs who neglect self-care. Love travel and keeping up with the latest updates on Covid-19 restrictions? Offer services or products to overwhelmed travelers or airline professionals to help them organize information, testing appointments, travel kits, and itineraries.
6. Incorporate technology to automate smaller tasks to make room for larger income-generating tasks.
If you're not automating activities, especially as a high-achieving professional or business owner, you're losing valuable time that you could be using to do more IPAs. Also, some activities are best done either by a third party or via the use of technology because they may not be what you're that great at in the first place. Accounting, cleaning, schedule management—these are all tasks that can be automated or delegated so that you can free up energy and time to do what you do best. Automation can also help you reach more people at once in terms of email correspondences, social media interactions and pitching for your brand or business. Those who use technology to give them a leg up often open themselves up to more opportunities to put money in their pockets and beating out the competition—whether that competition is a coworker or a brand. (Find a few tools and resources for automation here and here.
7. Complete a project that can earn passive income.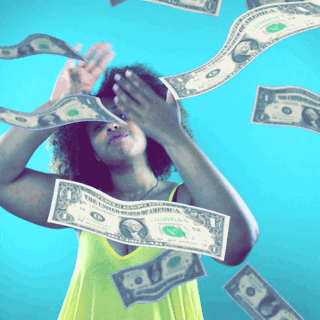 Giphy
Investing in stocks, real estate, or an AirBnB space are all great ways to build avenues of passive income. Also, offering popular products such as T-shirts, mugs, apps, downloadable art, or e-books is a good way to generate, as experts say, "income while you sleep." It will take time and planning, but you can start by listing what you'd be most interested in offering, find out how to offer it, and learn the best way to sell it. Then make it a habit to etch out time each day to specifically focus on execution. (Tips on how to create streams of passive income can be found here and here.)
Are you a member of our insiders squad? Join us in the xoTribe Members Community today!
Featured image by Shutterstock