Shit has gotten pretty weird in America over the past month.
With nationwide company closures and layoffs triggering a wave of financial anxiety across the country, it's safe to say that the only thing scarier than this global pandemic is the economic shift that will follow, but before you blow your savings on toilet paper and Lysol, it's important to take a moment to count your coins and get your emergency fund all the way together and this Twitter thread just gave us all the quarantine-friendly side hustle inspiration we didn't know we needed.
According to Kingston-based Black Twitter user, Monique is joy (@iriediva), while we may be tempted to spend the next few weeks Netflix and chillin', we should be more focused on researching and stacking. She tweeted:
If you're quarantined at home, instead of Netflix and chilling, perhaps use the time to start a side hustle earning… https://t.co/YjeMq3o78p

— #MoneyMakingBlogger 🇯🇲 (@#MoneyMakingBlogger 🇯🇲)1584051812.0
"There are quite a few ways to earn money online. My expertise is in blogging, writing & social media marketing, however you can become a content creator, influencer, digital marketer, web designer, teacher, health, life, business or success coach and the list goes on and on. None of these are get rich schemes and they will take some time to build like any business, but now is a good time to invest that time that you've been complaining not to have."
While unpaid leave and unemployment are very real fears to have during this turbulent time, this time can also be an opportunity to put yourself in a position to win. According to Monique, leveling up your income can be as simple as publishing content:
"Now is the time to use social for creation more than simply consuming content. Put yourself out there on LinkedIn, Instagram and YouTube. People pay for expertise, advice and entertainment."
Once you're done peeping all of the game Monique dropped in this invaluable thread, scroll below for three more money moves you can make to safely secure a bag amid the chaos:
Amazon, Postmates, UberEats & Other Delivery Services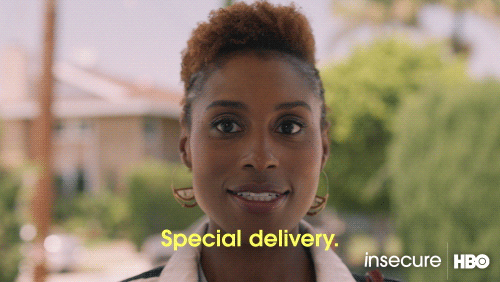 As reported by Amazon's website, the industry giant will invest more than $350 million globally in opening up more than 100,000 new jobs to accommodate the increasing need for delivery to quarantined customers, making this the perfect time to add an extra $17 per hour to your emergency fund. Click here for more information on how to apply,
Sell Unwanted Items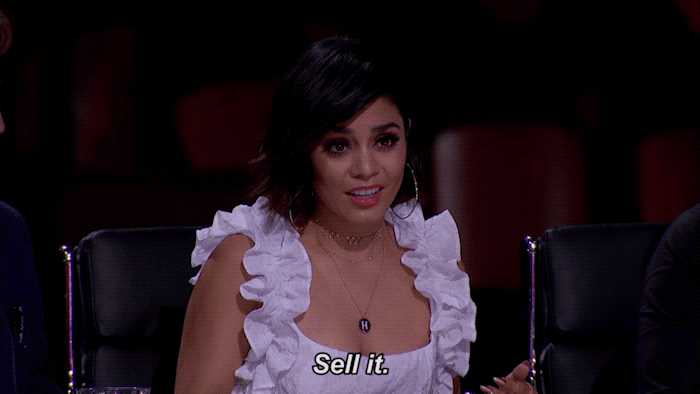 Marie Kondo your life and stack your coins at the same damn time by using Facebook Marketplace and Poshmark to get rid of the things you no longer need. While this may be a riskier hustle (because you know, germs), you can also take extra precautions to sanitize any items that are bought or sold online.
Monetize Your Hobbies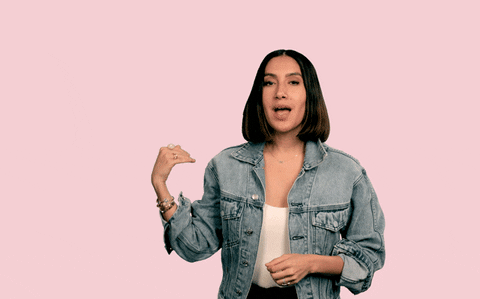 Although the coronavirus fallout has had a tremendous impact on creatives who rely on events and shows to pay the bills, this is also the time to do that thing you've been meaning to do. Write that e-book. Scout those clients. Launch that e-commerce website. Create that content. Social media is a virtually free marketplace with low barriers to entry that you should be capitalizing on right now.
For those that are new to freelancing, sites like Fivver, Upwork and Thumbtack may make this process easier.
Featured image by Giphy.

Keep reading...
Show less
Long gone are the days where you can work one job until retirement and be good. Nah. That just ain't gonna cut it these days! Multiple streams of income are imperative if you don't want to end up having to work after retirement because you can't actually afford to be retired. Unfortunately, we see this all too often; people are working well into their old age. Not because it's a choice, but a necessity.
And I'm not necessarily talking about having multiple 'jobs' either. We need to let go of this mentality that says we have to always trade our time for dollars and get on the passive income train. It's time that we work smarter, not harder! There's only so much time in a day sis and all of it can't possibly be dedicated to working.
So what is passive income, you ask? Passive income is coins that you make without putting in much effort or time. Some passive income streams may require you to put in some work/time upfront so that you can get those returns later. For example, let's say that you want to write a book and get it published. It may take you a ton of time to get that book written, packaged, and ready to be sold, but once it's done, all you have to do is collect royalty checks from it going forward. Not all passive income streams require extensive upfront work though!
The beauty of passive income is that since it's not time bound, you can literally make money while you're sleep. Or while you're chillin' and sittin' pretty on a yacht somewhere. Who doesn't like FREEDOM? All right, so here's the tea. Let me share with you 5 ways that you can collect those coins without having to do the most.
5 Passive Income Ideas To Increase Your Cash Flow
1. Affiliate Marketing
Affiliate marketing allows you to earn a commission coin from someone else's products or services. You can literally get paid from your lifestyle. The clothes that you wear? See if there's an affiliate program for the brands you love. The services that you use and swear by? Share it with someone else and get paid. So instead of you using up all of your time, energy, and dollars to create a product, leverage ones that already exist instead.
2. Create Digital Products
Like I mentioned, some passive income requires upfront work but it is totally worth it. These days, you can literally create anything based on your skills and passions and package it up and sell it. For example, I have a debt slay workbook currently on the backend of my website and I continuously get sales coming in without even marketing it. Literally while I sleep! Additionally, if you like to take pictures in your free time, you can put your pictures on stock photography sites and collect royalties when someone downloads your picture. Whatever your thing is, you could be bringing in some extra cash.
3. Real Estate Investing
This right here is a tried and true way of building some decent passive income up. Yeah, it may require some blood, sweat, and tears but those returns can be crazy good. This method does require some upfront capital but there are a ton of programs out there that can help you get started with securing your first rental property. An awesome resource to get started on the road to freedom through ownership is The Key Resource.
Not quite ready to dive into it full throttle? If you have any spare rooms at your home, consider renting them out on Airbnb and other sites! Or you can even rent your home each time you're away (visiting parents, friends, vacations, etc.). There will be a nice chunk of change waiting for you when you return!
Not limited to Airbnb, you can rent out a parking space too, depending on your location you can make an extra $50-200. You can also rent out your car on sites like Turo. Instead of it sitting in your driveway, you could be making some extra cash with little effort on your part!
4. Dropshipping Store
You can create a retail store where you don't hold any inventory or have to ship anything out yourself. You can have your orders fulfilled through a third party dropshipper. It allows you to create income without dishing out many startup costs. You can sell clothes, household goods, accessories, and so much more.
5. Peer-to-peer lending (P2P)
The popularity of P2P lending has continued to grow over the years. Sites like the Lending Club connects borrowers with investors through an online marketplace. You as a lender receive interest and get your money back when the loan is repaid. Investors have access to consumer credit, which can give then the opportunity to earn competitive returns. This can be risky business, so for a smaller/safer return, use peer to peer lending sites such as Fat Lama to rent/lend out items you own instead!
Once you start freeing up those coins that you were putting towards paying off Sallie, Navient and the rest of them, you can funnel more into investing and other wealth generating activities. You'll be able to work towards financial independence at a much quicker rate due to having less monthly expenses.
There's no excuses not to be utilizing your God-given talents or intelligence to flip that money into more money and get it poppin!
Featured image by Shutterstock
Originally published on October 24, 2018
Keep reading...
Show less
You don't have to have any degrees to be a business owner but you have to have a degree to work for one. Let that sink in for a minute.
I'm a third generation college student, so I am an avid believer in getting an education, but there was something about that quote that truly hit me in my spirit. After graduating from a four-year school and finding myself folding panties for $7 an hour, I just knew there had to be more to life than going to work and paying bills.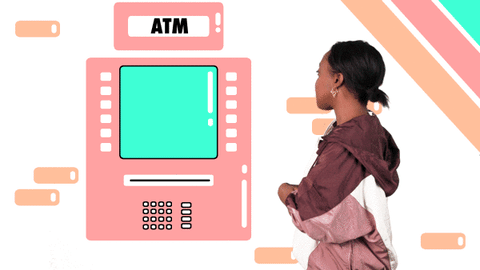 media.giphy.com
Gifts are called gifts for a reason, and there's no better time to use them than the present. When you use the term "side hustle", most people's minds automatically gravitate toward the idea of working for a rideshare or delivery service, but I challenge you to adopt a new mentality when you consider the art of getting your side hustle on. Instead of looking for a part-time job as a source of passive income, create one.

When sh*t hits the fan, nobody has your back like you do, so do yourself a favor and secure a supplemental bag by starting your own business in an untapped market. Get ready to say goodbye to your days as an Uber driver by adopting one of the ten lucrative side hustles listed below:
Start A Drop Shipping Company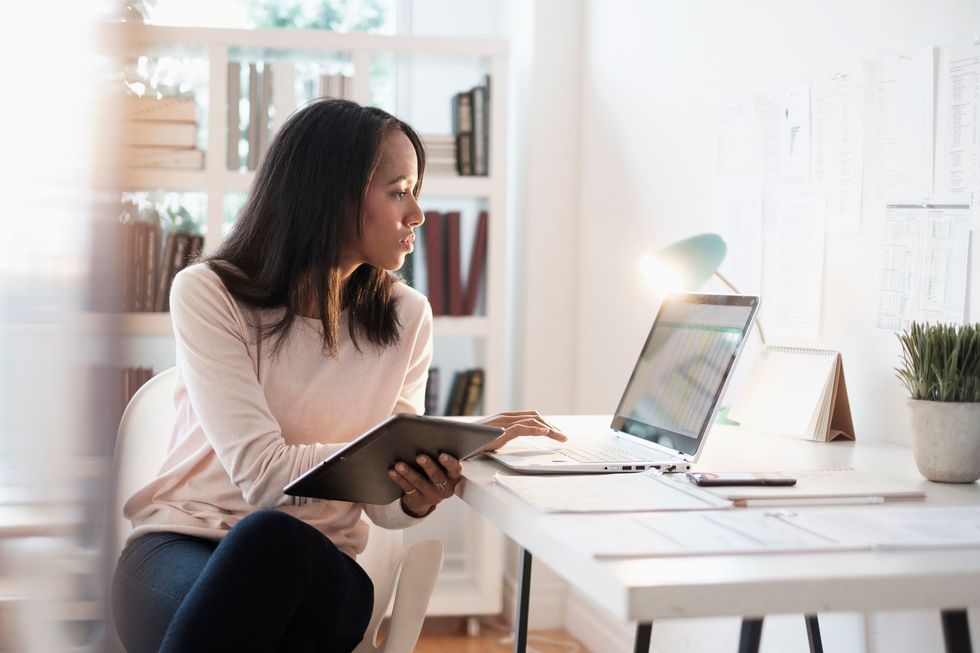 Getty Images
Before you say, "Well I don't have any money to start my own business," peep the power of drop shipping, sis. This option allows you to start your own e-commerce company with very little investment capital.

While you may struggle initially with low margins and shipping errors, a drop shipping business allows you to earn a passive income by setting up an online business and selling products to consumers through a third-party manufacturer. Companies like Shopify make this process easy and with the right business strategy, very effective.
Affiliate Marketing 101
If you have a blog or website that generates a substantial amount of traffic, affiliate marketing can be the side hustle you didn't know you needed.
This marketing method will allow you to generate a passive income simply by plugging a product on your media outlet. With affiliate marketing, every time a customer buys that product by using the link on your site, you'll receive a small portion of that sale.
Sell Art On Etsy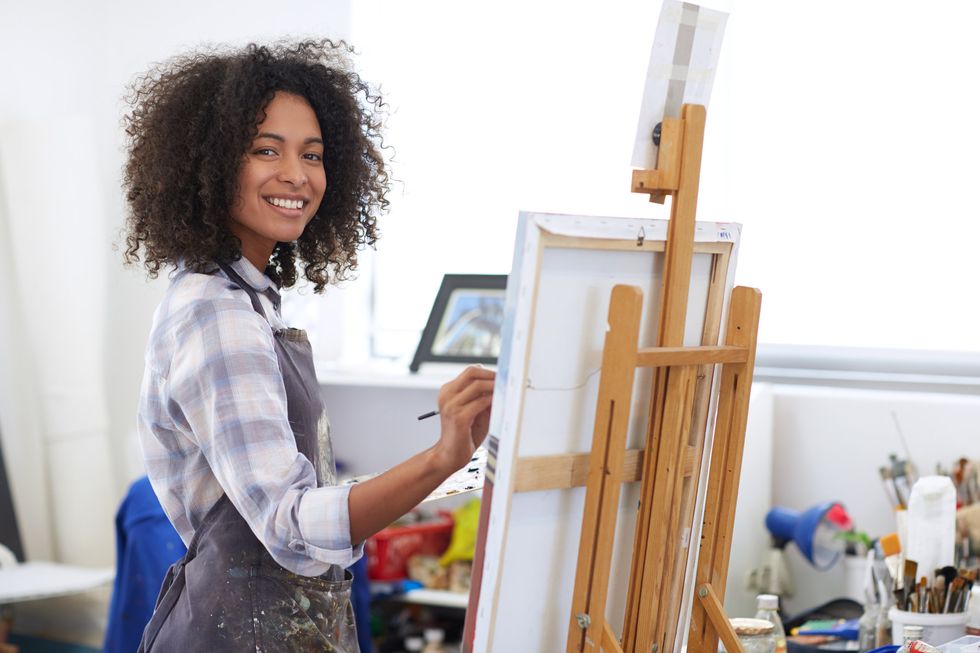 Getty Images
While arts/crafts can be one of the most difficult side hustles, it can also be one of the most fulfilling. Customers like me are always looking for one-of-a-kind black art to purchase, so why shouldn't it be yours?
Etsy is perfect for the eclectic creative who isn't quite ready to quit their 9-to-5 just yet but may be looking to grow their online brand in the meantime.
Produce An E-Book
Monetize your knowledge by writing an e-book or teaching an online course on a site like Skillshare. The best part about your gift is, no one can do it quite like you. Share your knowledge and grow your online presence by compiling what you know into an easily comprehensible informational guide.
Social Media Management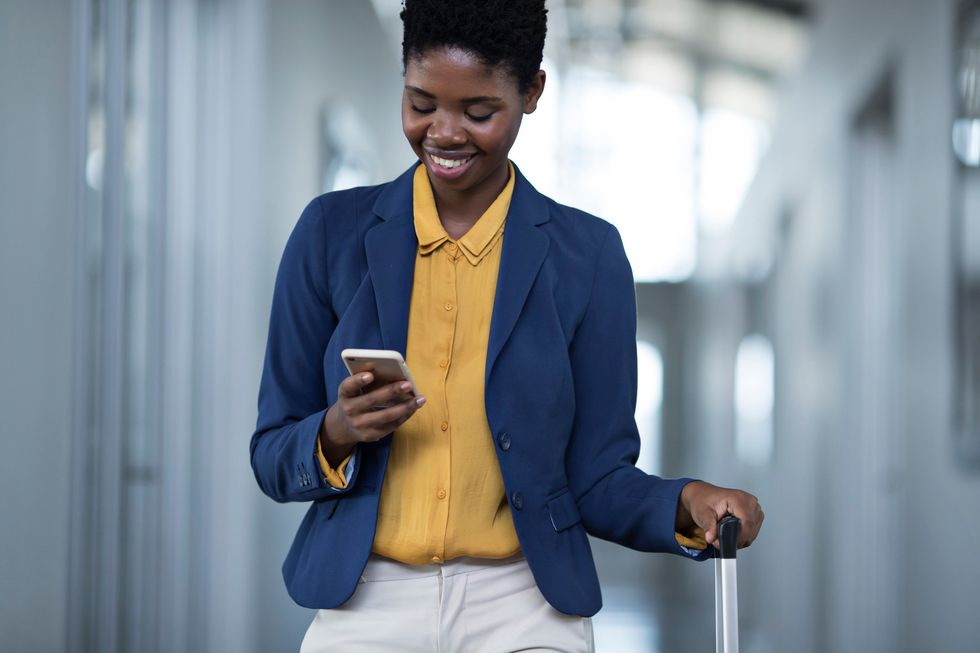 Getty Images
If you can schedule posts, create content, and analyze insights, you can jumpstart your social media-centric side hustle ASAP. Companies like Freelancer and Upwork often post opportunities with small businesses in your area that could seriously use your expertise.
Help Job-Seekers Write Their Resumes
Anyone who's ever had to write a resume knows that it's no easy task, but you've never been one to take the easy route, have you? Do a good deed for the day and earn some extra cash on the side by lending your imagination to some potential job-seekers. Sites like LinkedIn and Fivver are full of potential clients that are ready for you to make all of their career-related dreams come true.
Become A Virtual Thrift Store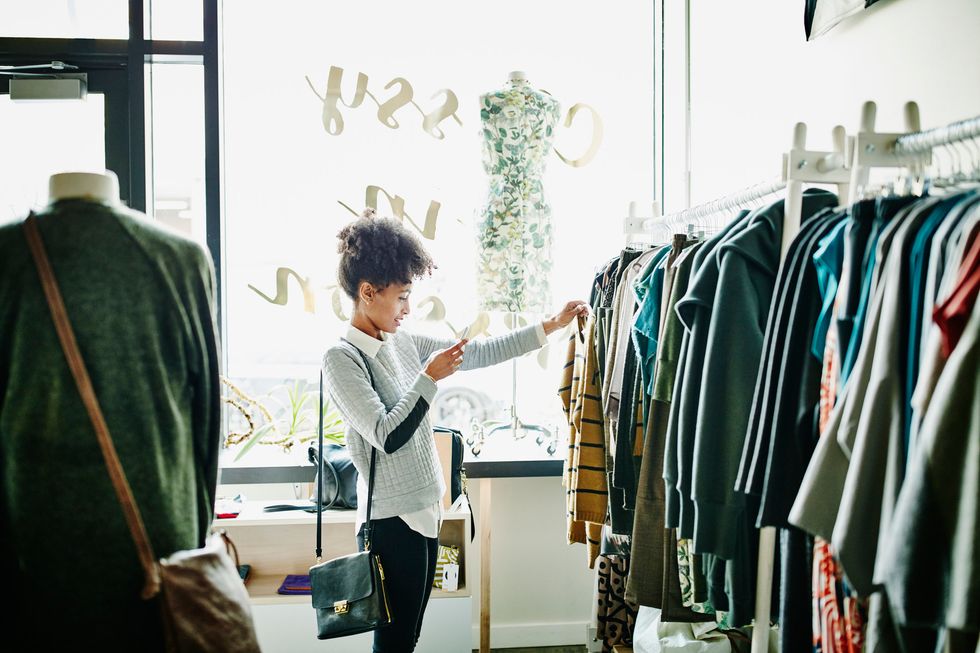 Getty Images
It's a fact that most of the stuff you have in your closet, you don't need, but luckily, your next trip to the thrift store is an amazing opportunity to launch an online business.
As we all know, shops like Goodwill and Buffalo Exchange have plenty of uncovered gems. Develop a full-scale business around selling used books, clothes, and decor by creating your own marketplace on social media or Amazon and with sites like Depop, Poshmark, or even Etsy.
Try Being A Personal Chef
Put some of grandma's most classic recipes to the test by becoming a personal chef. Helping others meal plan or even launching your own catering service can serve as a pretty excellent use of the flick of your wrist. Cooking for your cousin's baby shower may seem like a small gig now, but it could be the first step in a life-long career in the culinary industry.
Sit Your Way Into Securing A Bag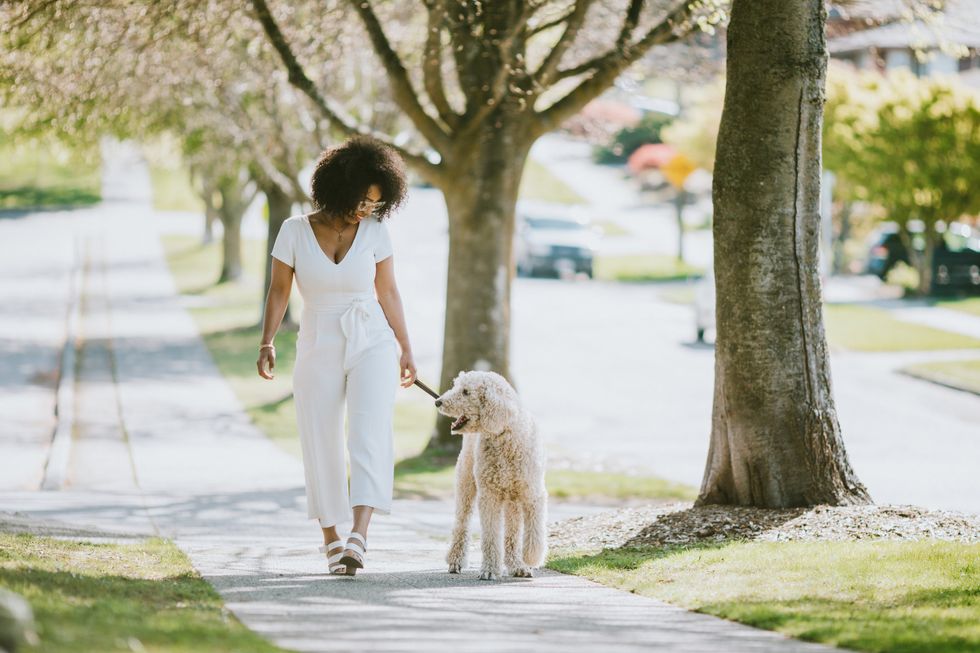 Getty Images
Dogs, houses, and kids can be a girl's best friend when it comes to earning passive income. Sites like Care.com and apps like Rover offer a number of care-taking opportunities at pretty fair rates. While these jobs don't require a degree, more lucrative gigs can become available with certain licenses and certifications.
Teach A Language
Who knew that your 3rd grade Spanish class could offer you the opportunity to become your own boss? There are people all over the world looking for language tutors, and sharing your bilinguality on sites like Upwork and Freelancer could potentially earn you a few coins.
Featured image by Getty Images.
Want more stories like this? Sign up for our newsletter here and check out the related reads below:
I Spent An Hour On My Side Hustle Every Day For A Month
Six Tips For Getting Your Side Hustle Off The Ground In 2019
Keep reading...
Show less
Traveling the world is on most of our bucket lists, but we've all got financial responsibilities. With millennials between 25 and 34 having an average of $42,000 in debt from student loan and credit card debt, important milestones like home buying, starting families, and even travel are taken off the table for many working diligently to get the credit pile up off our backs.
Since travel is good for mental and physical health (trust me, science says so), taking time to get away is essential to our self-care. So how can we travel and maintain our financial responsibilities? The short answer: Think about what you're good at and make extra money while you're traveling the world.
Thanks to the world wide web, it is easier than ever to turn your hobbies or interests into additional cash flow. Here's how:
1. Rent Out Your Home Or Apartment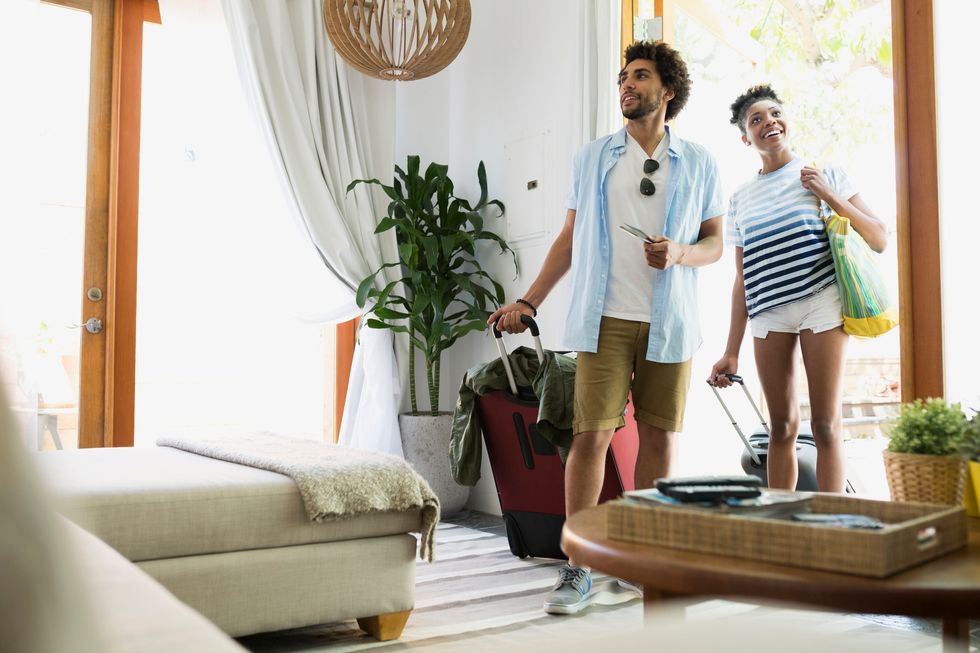 Getty Images
If you're planning to be away for an extended period, no need to pay the mortgage or rent on your place if you can get a trustworthy tenant to maintain the place while you're gone. You can also rent your home out on Airbnb. Renting through Airbnb might take a little extra effort since you won't be in the city, but hiring a cleaning crew to maintain the property between visits and possibly hiring a person to help guests locally can help streamline your process.
2. Use Your Voice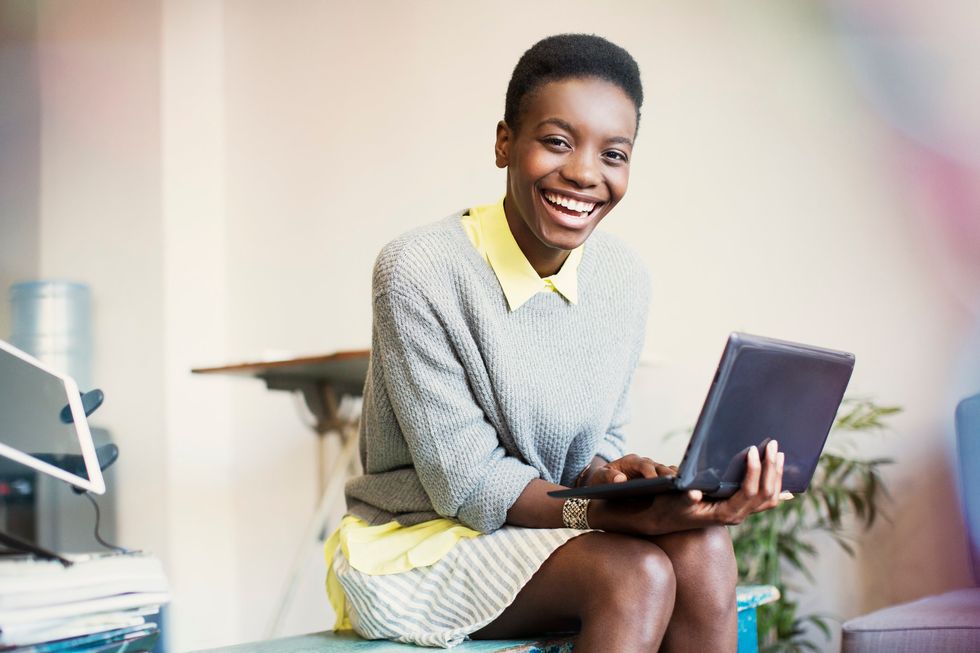 Getty Images
For my writers out there, many publications are looking for new voices in areas like travel, beauty, fashion, and politics. Before you set out on your tour around the world, think about publications you enjoy reading and read the work on the pages of their sites or magazines to get an idea of their voice — then, pitch as you go. If you're interested in travel writing, be sure to pitch while you're experiencing the city or country you're in, as it will more likely make your piece of interest to editors.
3. Put Your Inner Creative To Work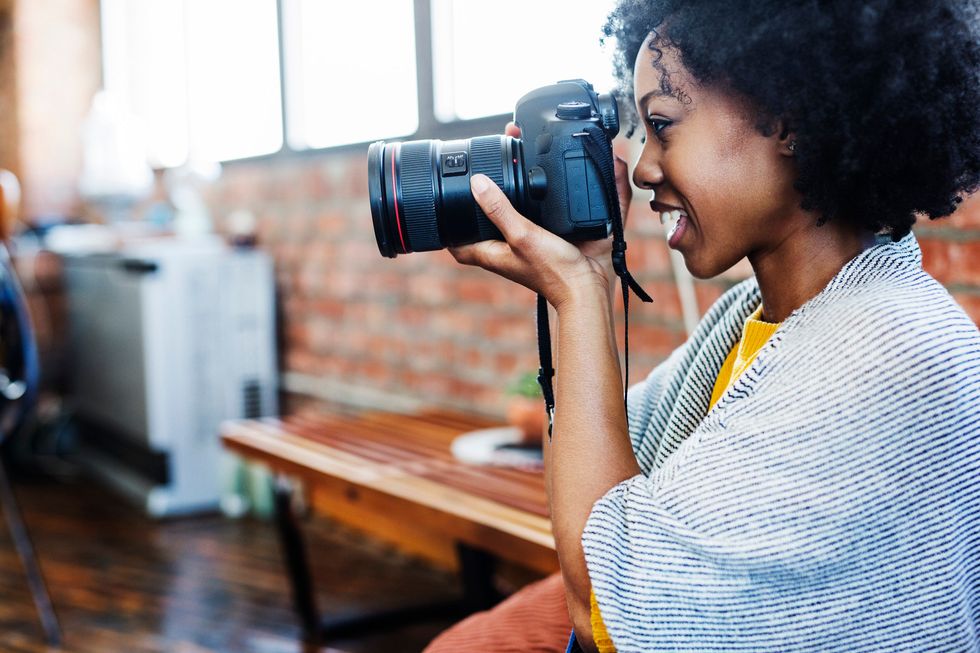 Getty Images
Are you a photographer, videographer, video editor — or all of the above? Now's your chance to create and possibly sell your captures to blogs, digital magazines, and even start your own YouTube or website. Like writers, you'll want to do your research ahead of time so that you know what type of content you should create that would be of interest to publications you'd like to share your work. If you're a graphic designer or are good at any of the creative things listed above, sites like Upwork and Fiverr are great ways to put your skills to use from anywhere in the world.
4. Teach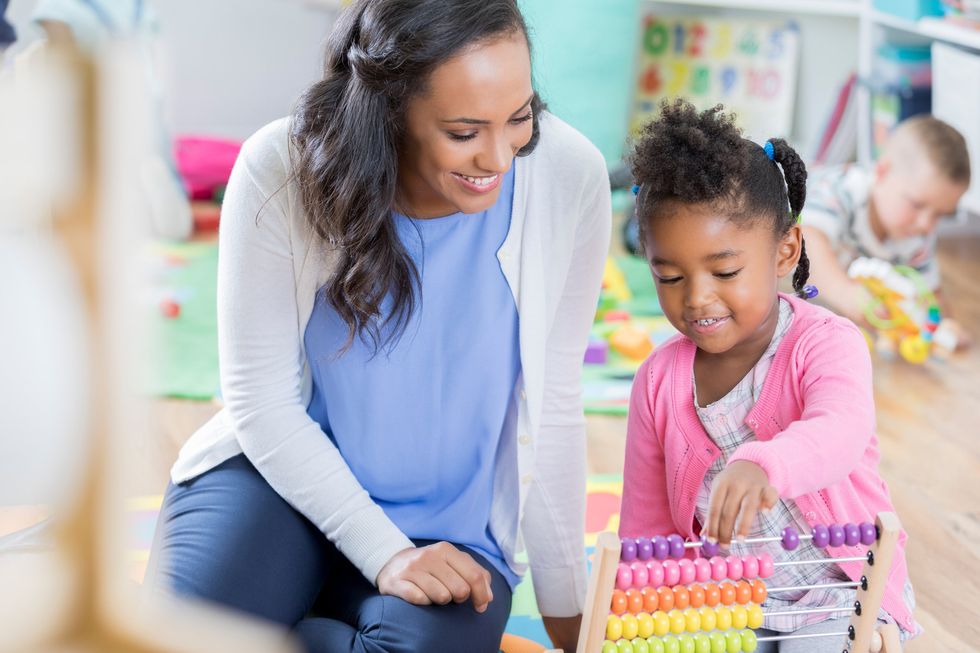 Getty Images
Teaching abroad is a popular option for long-term travelers. You get to immerse yourself in the local culture while teaching locals (and getting paid). If you're interested in this option, Premier TEFL is a highly-rated option for getting accredited training and paid internships.
5. Start An Online Shop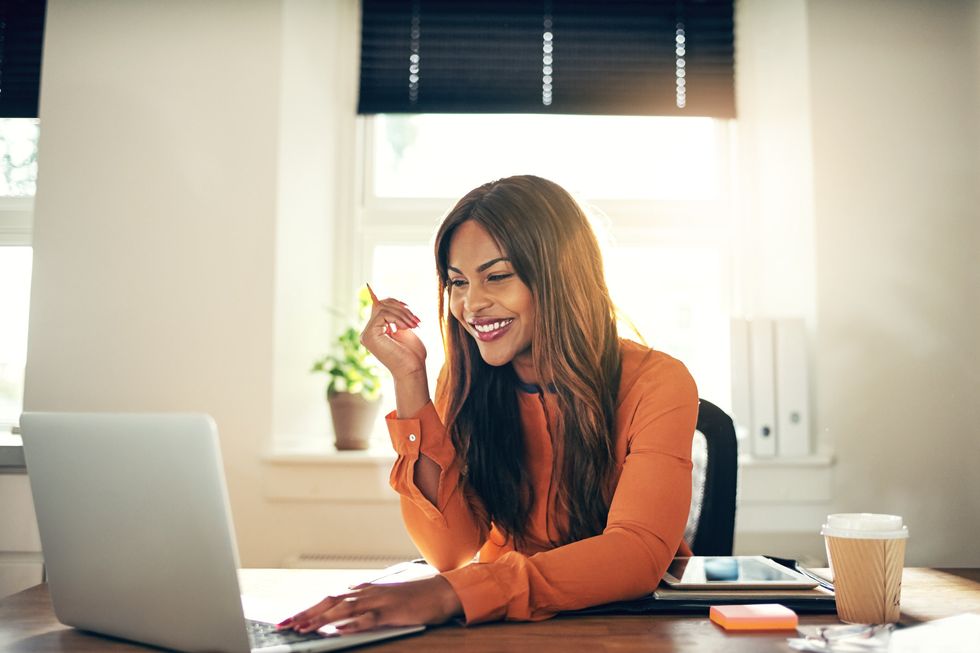 Getty Images
Are you naturally good at finding one-of-a-kind finds at thrift shops or on the sale rack? Here's your chance to become somewhat of a personal shopper for friends and family back home. Starting an online shop may seem like a tall order, but you can control what you sell. If you're spending time in Italy and see Italian accessories that pique your interest, buy one or two extra to add your online site (or whatever you feel comfortable with).
There are many ways to make income no matter where you are in the world. Think hard about what you're good at (and love), and that will guide you.
Featured image by Getty Images.

Related Articles:
The Best Travel Sites That Have Flight Deals For The Low - Read More
Budget Airlines Vs. Major Airlines: Which Is The Better Option? - Read More
5 Hacks To Saving For Last-Minute Travel - Read More
Keep reading...
Show less