Kristin Sutton
Kristin Sutton (aka the Money Therapist) is a personal finance and lifestyle blogger/coach over at DebtFreeBlackGirl.com that empowers young women to take control of their finances by changing the way they think about money. As a licensed therapist, her daily mission is to uncover and eliminate the mental roadblocks that hinder people from living the life of their dreams. You can find her on all things social: @DebtFreeBlkGrl
With the questions of down payments, closing costs, and how much home can you afford, it might seem daunting to step out of your comfort zone and purchase your first home. Especially as a single woman. But it is most definitely something that can be done.
In fact, I recently spoke with four amazing women oozing with all kinds of black girl magic who can testify to this. What I learned from them is that the path to ownership can take quite a few steps and sacrifices to get there, but ultimately, the first step is actually making the decision to own and shifting your mindset.
Changing Your Home Buying Mindset
Cierra Craig, a 31-year-old traffic officer from Washington, DC. Craig purchased a new 3-bedroom, 4-bathroom single family home at the age of 30 and doesn't regret it one bit. "A lot of people believe that you have to have all of this money to get started...and it prevents them from even looking into it because they feel like they aren't in a position to own anything," she shared.
Long gone are the days where women are waiting around for "the one" to come along and sweep them off of their feet, get married, and purchase a home with their spouse. Nah. More and more women are going out there and making their goal of being a homeowner happen all by themselves!
Kiara Arnold, a 29-year-old IT auditor from Charlotte, NC who purchased her 3-bedroom, 2.5-bathroom single family home at the young age of 25, explained how she didn't see any representation of someone young and single owning a home in her family. She knew that she had to do something to break the cycle. "It's important to challenge that belief that you have to wait until a partner comes along," she revealed.
"You don't have to be married to take ownership of something."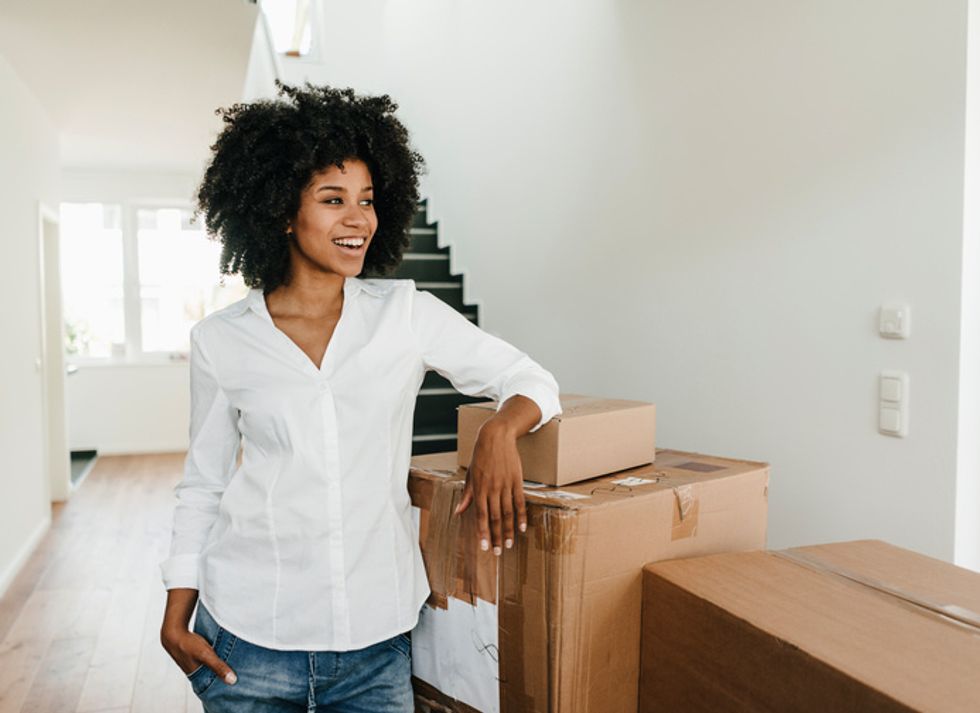 Getty Images
Prioritize Saving & Prep for Sacrifices
The next most important thing to do once your head is in the game and you're ready to move forward is save, save, save (and make some sacrifices)!
It took Kimaada Sills, a 30-year-old adjunct professor in Essex County, NJ four years to save $30,000. "I just lived at home with my family right after grad school to save up money for my down payment. While all of my other friends were moving out and getting apartments, I didn't have the opportunity to do that and still meet my savings goals," Sills said.
The sacrifice that was made afforded her a much greater opportunity instead. She was able to purchase a multi-family home at the age of 28. Arnold took two years to save $15,000 and moved back in with her parents to make it happen. Craig said she saved anywhere between $10,000-$15,000 over the course of two years because she was unsure of how much she was going to have to put down on her home. She actually ended up not having to put anything down and just paid for the home inspection. Phylicia Franklin, a 28-year-old dwelling in Atlanta and working in recruitment, recently purchased her first single family townhome and saved about $5,000-$6,000 in a span of six months.
Franklin made the sacrifice of picking up a second job temporarily to bring in some more cash for towards her down payment. "I think that was the most stressful thing (through homeownership process), trying to balance two jobs," Franklin expressed.
She also gave up her apartment and moved in with a friend for 6 months to make her savings goal happen. Everyone's savings goal and sacrifices that need to be made are going to be different. That's why it's important to do what makes sense for you on the journey of homeownership. "You gotta do what you gotta do and believe in," Craig advised.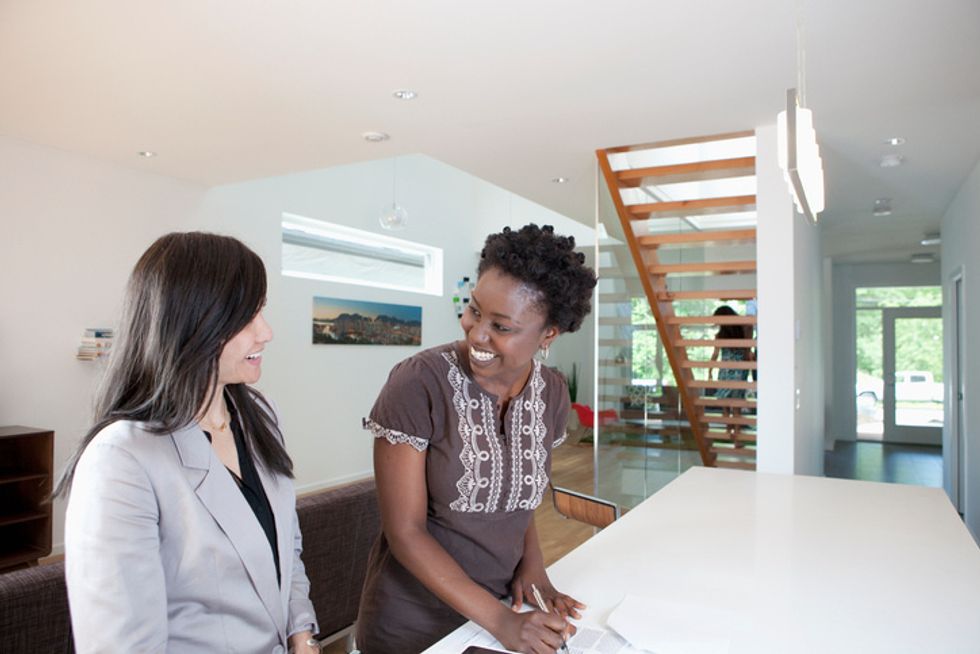 Getty Images
Be Honest About What You Can Afford & Do Your Research
All four women also stressed the importance of knowing what your budget is and being honest with yourself about what you can afford. "I think that we get so caught up in looking at our dream home, and then when we see what we can actually afford, we get discouraged. We feel like we should have what we deserve, which we should, but we all have to start where we are at. Just because it might be your first house, dont mean it's going to be your last," Craig added. "We feel like we should have what we deserve, but we all have to start where we are at."
Her advice is to see what you get approved for prior to actually looking for a home so that you don't get your hopes up. Arnold recommends looking into starter neighborhoods in your area for homes that aren't as expensive when looking to purchase for the first time.
Three out of the four women utilized first time home buyers programs to make their dreams a reality. There are a ton of resources out there for people looking into homeownership and even help with covering some of the costs. Because of the HPAP program Craig utilized in DC, she wasn't required to pay a down payment. For 10 months, Sills worked with a first time home buyer program that allowed her to get an interest rate much lower than the market rate.
"I went to a number of workshops. I spoke to any and everyone who owns a home, about 10 different banks, and just processed the information," Sills shared.
Franklin was able to get $1,000 towards her closing costs through her lender and an additional $2,000 through her builder. Unfortunately, a lot of time, people are unaware of the resources that are out there. That's why it's super imperative to do extensive research in order to discover the gems in your area.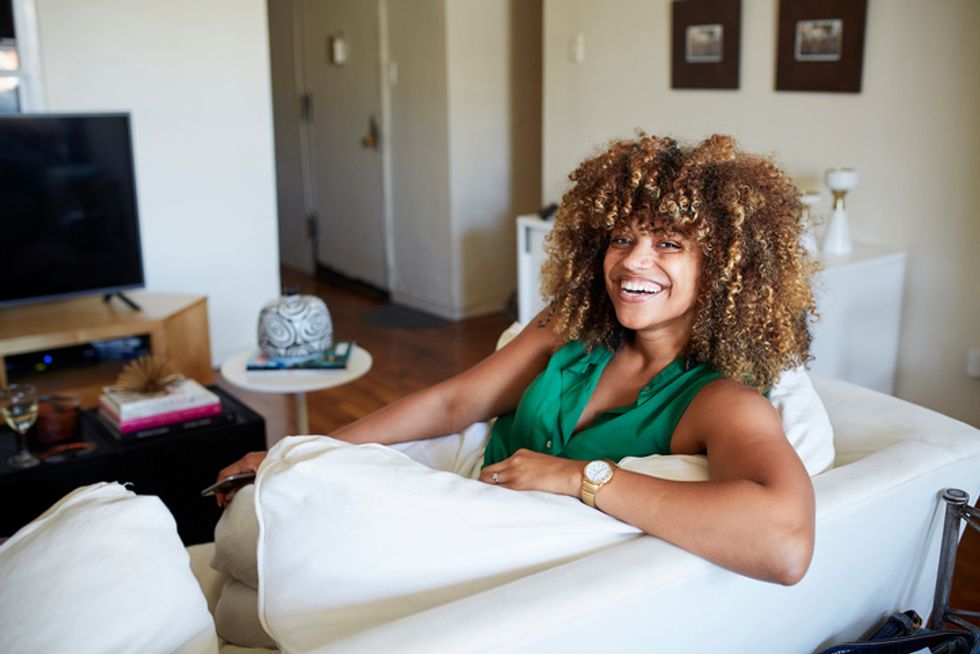 Getty Images
Lessons Learned Through First Time Home Buying
With all of these nuggets that were being shared, I just had to know if these women would've done anything differently throughout the process. It was interesting to hear about the lessons that they learned along the way and the advice that they'd give someone who is looking into buying their first home.
"I wouldn't do anything differently...I really feel like the journey and the process that I went through or that anyone goes through is for them," Craig said.
Sills wouldn't have done anything differently either. She stated, "I had years before to prep before I started looking. I was well prepared for it."
Arnold explained how she put 5% down on her home and that if she could do it all over again, she would've put at least 20% down. She also pointed out the importance of thinking about things that rarely get taken into account when looking into a home. "I would make sure that my house is not on a hill, that it's not elevated because you may incur different expenses depending on where how your house is positioned," she continued.
Arnold also warned to think about maintaining the lawn and how the sun rises and sets on it as it can burn the grass. Because of these things, she has to make sure she budgets money for lawn maintenance. Franklin stated that she would have sought advice from homeowners about their experiences and other educational programs in her area. "I went through the process pretty much by myself and it was trial and error for me. There were so many things (resources) available that would have just answered all of my questions prior to me going into the process," Franklin shared.
She also discussed how she didn't realize how important credit was: "Your credit is everything. It basically affects what your interest rate is going to look like and whether you get a 15-year loan or a 30-year loan."
If you're looking into purchasing your first home, remember that patience is a virtue. It's not an overnight process that you can just rush. Take the proper time to get your mind right and educate yourself, research programs in your area, get your credit and savings up, and search for properties within your budget. Don't put too much pressure on yourself as the process is already a lot on its own!
Want more stories like this? Sign up for our newsletter here to receive our latest articles and news straight to your inbox.
Featured image by Shutterstock
Originally published September 29, 2018
Long gone are the days where you can work one job until retirement and be good. Nah. That just ain't gonna cut it these days! Multiple streams of income are imperative if you don't want to end up having to work after retirement because you can't actually afford to be retired. Unfortunately, we see this all too often; people are working well into their old age. Not because it's a choice, but a necessity.
And I'm not necessarily talking about having multiple 'jobs' either. We need to let go of this mentality that says we have to always trade our time for dollars and get on the passive income train. It's time that we work smarter, not harder! There's only so much time in a day sis and all of it can't possibly be dedicated to working.
So what is passive income, you ask? Passive income is coins that you make without putting in much effort or time. Some passive income streams may require you to put in some work/time upfront so that you can get those returns later. For example, let's say that you want to write a book and get it published. It may take you a ton of time to get that book written, packaged, and ready to be sold, but once it's done, all you have to do is collect royalty checks from it going forward. Not all passive income streams require extensive upfront work though!
The beauty of passive income is that since it's not time bound, you can literally make money while you're sleep. Or while you're chillin' and sittin' pretty on a yacht somewhere. Who doesn't like FREEDOM? All right, so here's the tea. Let me share with you 5 ways that you can collect those coins without having to do the most.
5 Passive Income Ideas To Increase Your Cash Flow
1. Affiliate Marketing
Affiliate marketing allows you to earn a commission coin from someone else's products or services. You can literally get paid from your lifestyle. The clothes that you wear? See if there's an affiliate program for the brands you love. The services that you use and swear by? Share it with someone else and get paid. So instead of you using up all of your time, energy, and dollars to create a product, leverage ones that already exist instead.
2. Create Digital Products
Like I mentioned, some passive income requires upfront work but it is totally worth it. These days, you can literally create anything based on your skills and passions and package it up and sell it. For example, I have a debt slay workbook currently on the backend of my website and I continuously get sales coming in without even marketing it. Literally while I sleep! Additionally, if you like to take pictures in your free time, you can put your pictures on stock photography sites and collect royalties when someone downloads your picture. Whatever your thing is, you could be bringing in some extra cash.
3. Real Estate Investing
This right here is a tried and true way of building some decent passive income up. Yeah, it may require some blood, sweat, and tears but those returns can be crazy good. This method does require some upfront capital but there are a ton of programs out there that can help you get started with securing your first rental property. An awesome resource to get started on the road to freedom through ownership is The Key Resource.
Not quite ready to dive into it full throttle? If you have any spare rooms at your home, consider renting them out on Airbnb and other sites! Or you can even rent your home each time you're away (visiting parents, friends, vacations, etc.). There will be a nice chunk of change waiting for you when you return!
Not limited to Airbnb, you can rent out a parking space too, depending on your location you can make an extra $50-200. You can also rent out your car on sites like Turo. Instead of it sitting in your driveway, you could be making some extra cash with little effort on your part!
4. Dropshipping Store
You can create a retail store where you don't hold any inventory or have to ship anything out yourself. You can have your orders fulfilled through a third party dropshipper. It allows you to create income without dishing out many startup costs. You can sell clothes, household goods, accessories, and so much more.
5. Peer-to-peer lending (P2P)
The popularity of P2P lending has continued to grow over the years. Sites like the Lending Club connects borrowers with investors through an online marketplace. You as a lender receive interest and get your money back when the loan is repaid. Investors have access to consumer credit, which can give then the opportunity to earn competitive returns. This can be risky business, so for a smaller/safer return, use peer to peer lending sites such as Fat Lama to rent/lend out items you own instead!
Once you start freeing up those coins that you were putting towards paying off Sallie, Navient and the rest of them, you can funnel more into investing and other wealth generating activities. You'll be able to work towards financial independence at a much quicker rate due to having less monthly expenses.
There's no excuses not to be utilizing your God-given talents or intelligence to flip that money into more money and get it poppin!
Featured image by Shutterstock
Originally published on October 24, 2018
Have you ever wondered why it seems as if you can never catch a break financially? Or do you find yourself complaining that you're "broke" more times than you would like to admit?
I want to let you in on a little secret: your money mindset plays a major role in the overall success of your finances.
Those myths that you keep telling yourself, and believe to be true, may be what's holding you back, boo. Most times you're thinking these things on a subconscious level and may not even realize the damage that's being done. But once you gain clarity and call out your limiting beliefs for what they are, you'll finally be able to break free and reach new levels financially.
Let's dig into a few myths that have a direct impact on your money and are keeping you BROKE.
1

.

"Money is the root of all evil."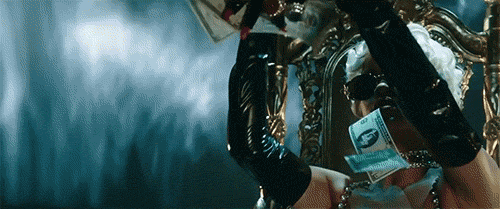 Nah, this right here is a straight up LIE! The truth is this: the LOVE OF MONEY is the root of all evil. When you think that money is the root of all evil, you're limiting yourself from keeping money, as well as receiving more of it. Without even knowing it, you might be scared of going after opportunities that will get you to the money.
Think about it. How can money be evil? Money is simply a resource that we control. Instead of believing and saying that money is the root of all evil, replace it with this supporting belief instead: "Money is a resource and a means to do good and live well."
2

.

"I'm broke."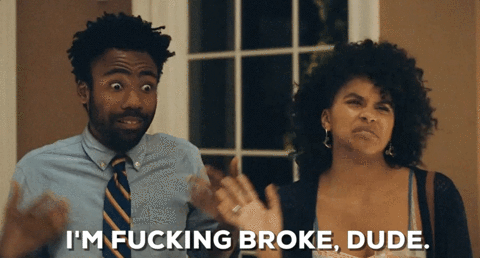 Broke is a mindset boo. Your financial situation is shaped by how you think about money, which influences how you manage your money. Guess what? If you keep crying that you're broke, you're going to remain that way. All you are doing is reinforcing that limiting belief into the universe and your actions aren't gonna line up with what you need to do in order to get ahead.
It's imperative that you get a grip on this way of thinking and behaving, or else you'll never be able to break the cycle. I challenge you to think more in terms of abundance and believing that you can be wealthy. Are you up for the challenge?
3

.

"I can afford it."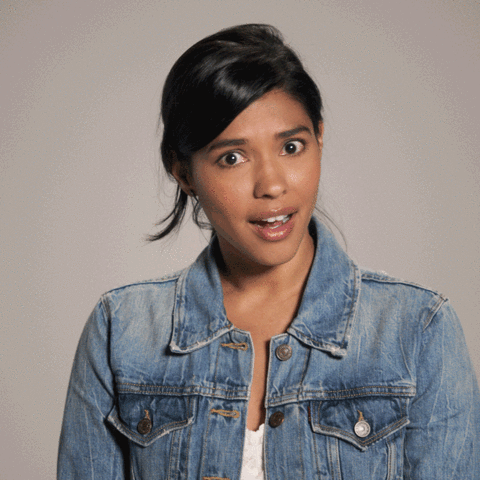 You say that you can afford that pair of shoes and then turn around and realize that you don't even have enough money for gas the morning after. You can't just look at your checking account balance in the moment and think that everything is all good. Trust me, I've been there. This is where having a clear-cut, written budget comes in handy. A budget is really just a spending/savings plan. It's a strategic system that lets you know how much money is coming in and going out every month.
A budget can:
Help you understand your financial situation and whether you can really afford something or not.
Help you save for the things you want and do more of what you enjoy.
Help you avoid getting caught short by bills you can't pay.
Help you escape the paycheck to paycheck life.
4

.

"I deserve to treat myself."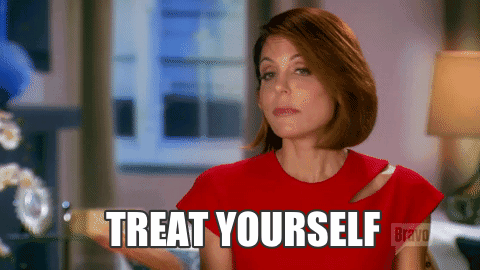 Giphy
How many "treats" do you need, sis? If you really sit down and keep it 100 with yourself, do you really deserve those so-called treats? Are you taking care of your responsibilities like you should be? Instead of buying things that you don't need (with money you don't have) and labeling them as a "treat," you should be treating yourself by investing into your future and saving some coins.
If you spend all of the money that you earn instead of saving and investing it, you will never create the financial abundance that you do desire to have. Here's a tip: Try putting both your short-term and long-term savings on auto-pilot so you don't even notice the money that you could be missing. When you don't have to look at it, you aren't tempted by any "excess" that you might have.
5

.

"I need to make more money and then I'll be better with my finances."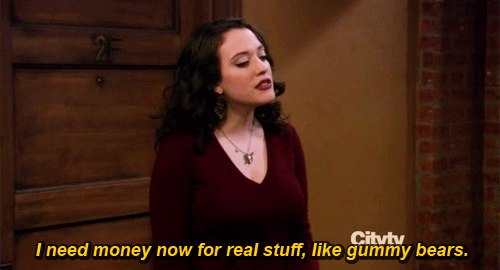 If you can't manage the little that you have now, what makes you think that you're gonna be able to manage more money? The more money you make, the more you're gonna spend if you don't get those habits in check early on. You're going to go right back to complaining about your finances and crying that you're still broke and in need of even more money. You'll never be satisfied. There will never be enough money. Remember, there are former millionaires who are struggling out here in these streets because they wanted to live a "fake fancy" lifestyle and ball out of control.
Start by being content with the income that you currently have and handling it with better care. Learn the ins and outs of sound financial management now, so that when you're finally blessed with more, you'll be able to manage it with ease.
I challenge you to start thinking better, which will ultimately lead to you doing better. It's time to prioritize your finances in a way that you haven't done before if you want to level up this year. It's time to activate your discipline. It's time to finally do something different.

Make the commitment to yourself and decide that absolutely nothing's gonna stand in your way of breaking that broke mentality.
Want more stories like this? Sign up for our newsletter here to receive our latest articles and news straight to your inbox.
Featured image by Shutterstock
Growing up, I didn't even really know what the word "wealth" truly meant. I never heard about it in a sense that applied to my family. All I knew was that we were real fly and I had all of my needs met, but lowkey, we were living paycheck to paycheck. All of the people around me were living the same way as well. It never dawned on me as to why things were the way that they were in my community until I got a bit older. It saddened me deeply to know that "MONEY IS POWER." And we had NONE.
Especially here in the U.S., that saying couldn't be more true.
Unfortunately, African Americans have always been behind in the wealth and power game. "It's time for the black community to start making asset collection and wealth building a top priority," says Lawrence Watkins, President of The Black Business School. Having wealth provides opportunities that the black community as a whole have not been afforded to for years and years and that's a major problem. That's why we need more resources like The Black Business School. Through teaching on all things wealth building and entrepreneurship, one of their main goals is to create one billion dollars of black wealth over the next 10 years.
I wish that my parents had the opportunity to get a piece of the pie early on, but the great thing about becoming financially literate and building wealth is that it's never too late to get started. I'm currently focused on being the cycle breaker in my family so that the legacy I leave behind goes beyond just my children.
Here's a few tips from Watkins that will put you on the road to taking control and creating economic power.
Redefine the concept of income.

We've been told all of our lives to go to college and then get a good job in corporate America, thinking that there's security in those jobs. But the reality here is this, job security is very slim these days and you could lose everything in the blink of an eye. That's why it's important to think of yourself as an entrepreneur. "We're all entrepreneurs whether you're working for a corporation or have your own company; the only difference is the number of clients you have," says Watkins.
With this mindset, you have to start looking at your paycheck a bit differently. Watkins explains that we have been tricked by corporate America and that what they call income is actually revenue. Start looking at your paycheck as personal revenue and then what you have left over after paying all of your expenses is your actual income. Once you know how much income there is, you then have to manage your budget as a profit and loss statement and determine how much you're spending and where.
If your revenue is more than your expenses, then you need to determine how much of that money that's leftover will go to savings and investments. If your revenue does not cover all of your expenses/savings goals, then you need to figure out where you can trim the fat. Additionally, it's imperative to diversify your revenue/income streams to reduce financial risks.
Stop thinking/operating like a consumer.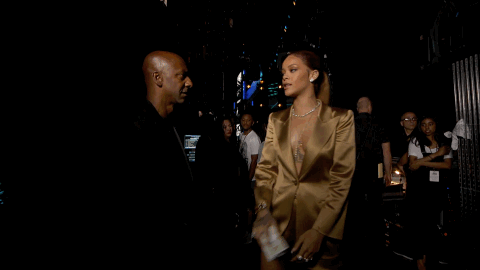 You have to make sure that you don't continue to fall into the trap of spending, spending, spending and not having anything to show for it. "Historically, African Americans have been a nation within a nation of consumers. Our community consumes Nike, we consume Pepsi, we consume Ford, we consume Mercedes...we consume all these different things but we aren't necessarily responsible for the producing of these things," says Watkins.
You have to stop thinking about the here and now and think big. Start thinking about the consequences that come as a result of your spending habits and make better financial decisions for your future. In order to become more aware of what you're spending your money on, Watkins suggests that you write down all of your spending and then go back to see where those things that aren't producing value or contributing to your long term financial goals, and cut those things out of your life.
Start investing.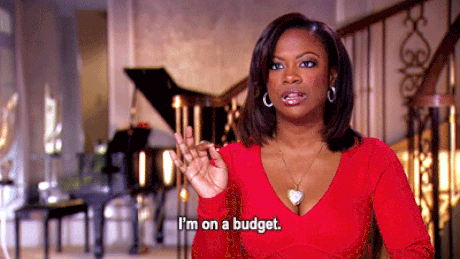 Putting money away and making it work for you is major key when it comes to building wealth. Once you get a grip on what you're consuming, it's important that you use what you have in excess to save and invest into productive assets that are going to build wealth for you and and future generations. Two apps that Watkins recommend you get started with are Betterment and Robinhood. These apps are designed for you to put your investments into stocks and bonds on autopilot. You can determine the specific amount that you want to invest and the frequency that the money is deducted from your account.
For people who get a little intimidated by investing in stocks like me, another micro-investing opportunity is with the popular app Acorns. It takes your spare change from a linked bank account by rounding up your transactions and invests it according to the percentage and the kind of profile you select. You receive $5 during sign up when opening an account and pay $1 a month for the service. The great thing about these apps is that you invest without even feeling it.
The main part to remember is this: "Act like that money doesn't exist," and get into the habit of investing consistently.
You should start with investing at least 10% of your income or, if that's not feasible, start lower and work your way up. "It's the bottleneck that is keeping us from attaining our other goals that we may have as a community. We see these shootings by police, we see that our communities aren't necessarily in environments that we'd wanna raise our kids in...many of these problems can be solved by the creation of wealth within our communities. The most important thing for African Americans of this generation is to remove that bottleneck and push forward on wealth building so that we create stronger and more cohesive communities," he says.
Wealth building starts by simply deciding that you want more out of your life and the legacy that you want to leave behind. Once your mind is made up, your actions will start to follow!
Want more stories like this? Check out these xoNecole related reads:
This Woman Had Bad Credit And Debt From 25 Credit Cards...She Now Owns A Multi-Million Dollar Enterprise
The Best Way To Budget For Taxes When You Are Self Employed

3 Expert-Approved Tips You Should Use For Retirement Planning
The Budgetnista Tiffany Aliche Reveals How Her Credit Score Went From 547 To 800+

Featured image by Shutterstock
"Deprivation".
"Restrictions".
"Boring".
All of these words constantly ran through my mind when I first tried to get my finances in order and implement a budget. I had so many failed attempts because, for one, I was making my budgets super unrealistic and, two, I cringed at just the thought of having to even be on a budget. I just didn't get why I needed one. So quite naturally, I was unable to make it a consistent habit.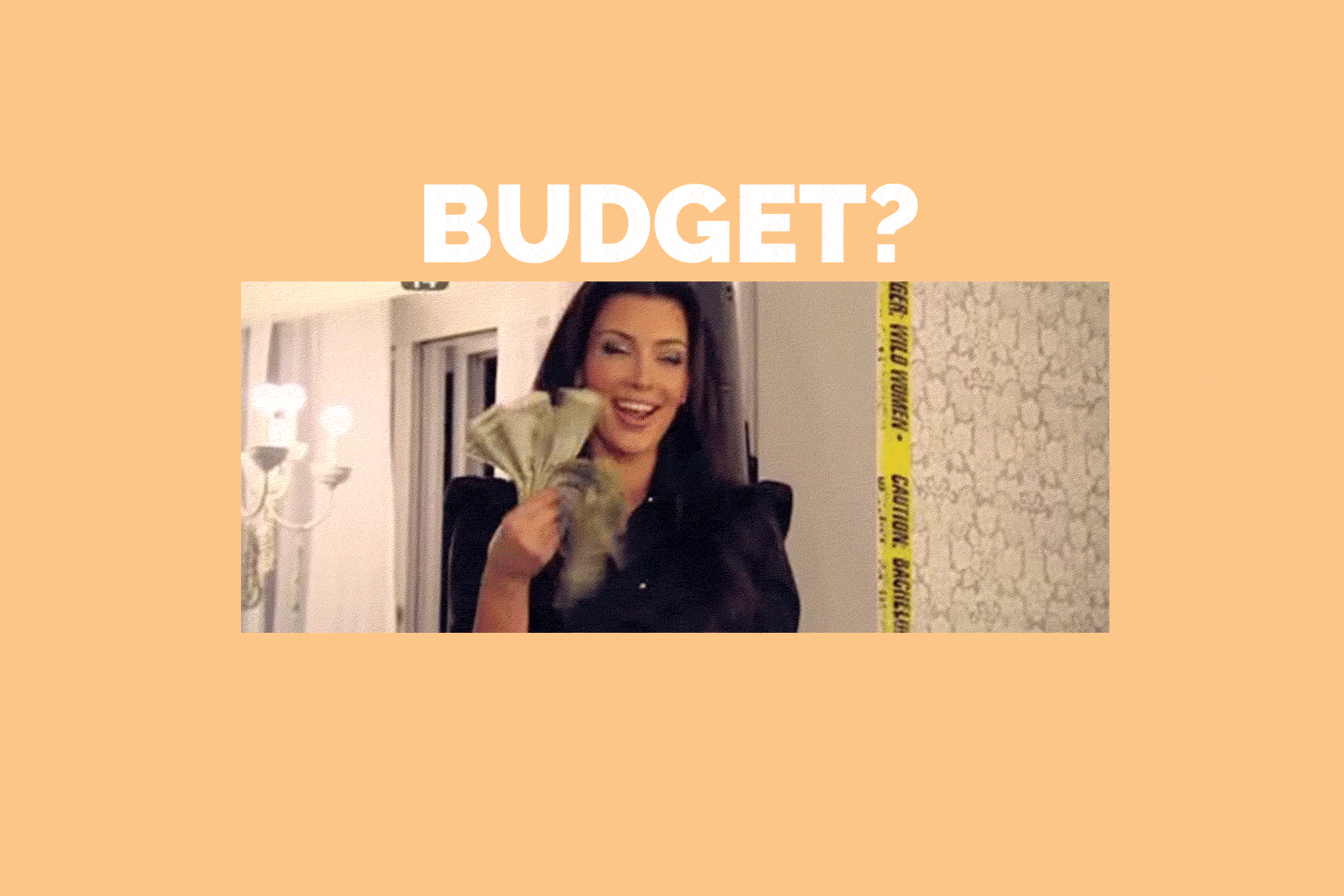 Fast forward a few years later, I started to grasp the concept of a budget much better. I'd attribute that to mindset shifts as well. I realized that a budget was simply just a spending plan and that I didn't have to strip all of the things I loved and enjoyed doing in order to be successful with budgeting.

You can still live your best life while on a budget.
I didn't have to give up brunch with my girls or have to compromise my style. Once I implemented budgeting into my life, I was actually able to do MORE of the things that I enjoyed simply because I was much more responsible with my coins and knew where everything was going. I also cut out things from my life/expenses that did not serve me any longer and that I didn't value.
That's why I can appreciate the 50/30/20 rule when it comes to budgeting. It's simple, realistic, and doesn't deprive you of those things that you love while taking care of business. Let me break it down for you.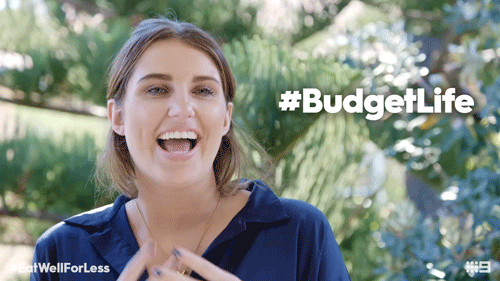 The 50/30/20 rule is simply this:
50% of your income goes to your needs
30% of your income goes to your wants
20% of your income goes to your savings and other goals
See, simple right?
Here's how you set a solid foundation and get started with implementing this rule into your lifestyle.
Analyze spending habits

First, it's imperative that you analyze your spending habits prior to establishing this budgeting rule.
Most people spend more money than they think they are actually spending. Additionally, they don't really know where their money is going. You need to analyze your spending habits in order to get down to the nitty gritty. Taking time to really dig into your accounts will help you when deciding where you want to allocate your coins with the 50/30/20 rule. It's super hard to get your financial life in order if you don't know where your money is going.
Make sure you are taking a close look into the discretionary spending that you are doing. These expenses are those that vary from month to month, to include:
Eating Out
Clothing
Groceries
Going Out/Entertainment
Transportation
Ask yourself, "Am I doing the most with my spending, or nah?" Keep it 100!
Determine your actual needs (50%) vs. your wants (30%)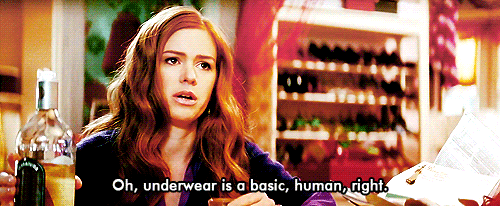 Additionally, many people have trouble sticking to a budget because they find it hard to determine the difference between true needs and wants.

Needs are items that you must have for basic survival/daily living. For example, food, housing, clothing, transportation, insurance, etc are all needs.
Wants are items you desire, but can live without. For example, travel, entertainment, hobbies, eating out, memberships, etc are all wants.
To determine if an item is a need or a want, picture yourself living without it. What consequences would occur if you didn't have that item in your life? Would those consequences have a significant impact or would you just miss the item? Being honest about the difference between a need and a want is a critical step towards smart budgeting.
Using the rule of 50% towards needs and 30% towards wants, actually allocate your income accordingly.
Identify savings and other financial goals (20%)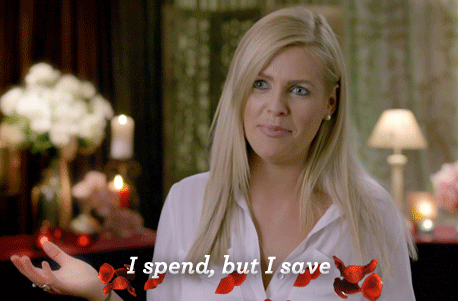 Once you've gotten clarity on where you're spending your money and identified your needs and wants, you then need to figure out what you want to accomplish with the remaining 20% of your income.
Here's a few questions to get you going:
How much do you want to contribute to retirement?
How much do you want to contribute to your emergency fund?
Do you have any debts you want to pay off? How much extra do you want to contribute to reach those goals?
Do you have any other investment goals? How much do you want to invest?
This is the roadmap for the 50/30/20 rule. Here's a quick example: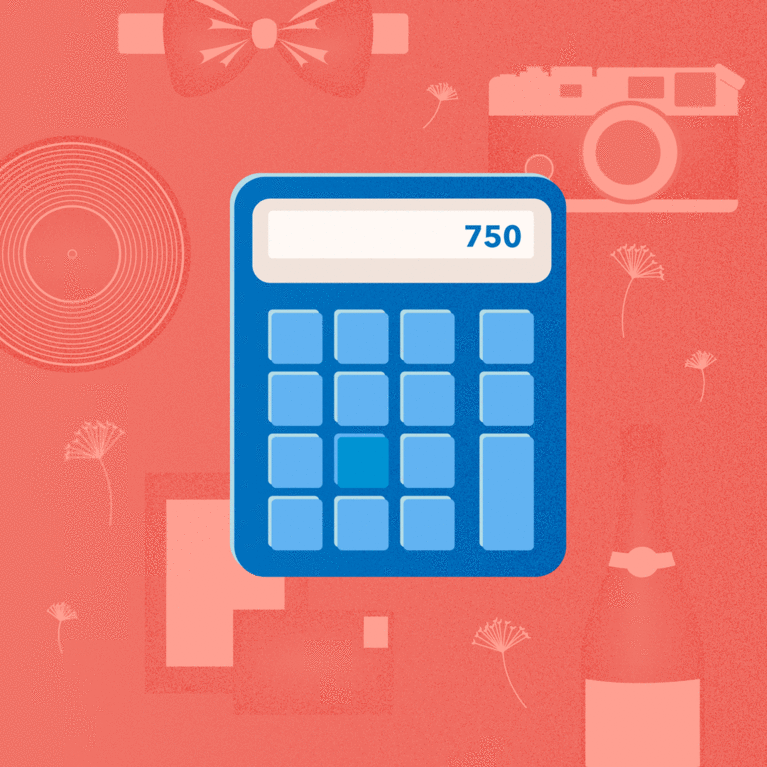 MONTHLY TAKE HOME PAY: $3,200
NEEDS: $1600
Rent $1,000
Utilities $150
Transportation $100
Food $200
Insurance $150
WANTS: $960
Travel $400
Eating Out $150
Nails $50
Apple Music $10
Netflix $10
Gym $10
Hair $130
Sneakers $200
SAVINGS/GOALS: $640
Emergency Fund $90
401K $150
Debt Payoff $400
The most important step comes with the implementation and execution.
Once you determine how much and where, it's time to actually put it to use and see how it works for you. The fact that it's easy to use and to get started with regardless of your income is an advantage of using this method. Additionally, you'll be able to shape bomb money management habits without having to do too much while simultaneously saving for your future. I also love how it's super flexible and you can adjust everything to fit your lifestyle and income increases over time.
One con of this method is that it may not be realistic for those whose expenses are over 50% of their income. If that's the case, you can determine if there's anything you can cut out or bring in additional cash if needed.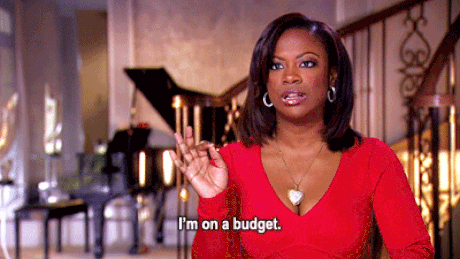 This framework should allow you to get a better grasp on your money management and grow your savings in the process. Just like with everything else, you have to find what works best for you and stick with it in order to see results.
Do you subscribe to the 50/30/20 rule when you budget? What are some of your tips for effective budgeting?
I don't know about you but I was real clueless when I got into the workforce and was asked if I wanted to contribute to a 401K.
Before making a decision, I had a little conversation with myself in my head that went a little something like this:
"What the heck is a 401K?"
"That sounds real shady."
"It's gonna be coming out of my paycheck? Nah, I need ALL of my hard earned coins!"
"Well I guess I should sign up for it because they say they're gonna match me. What's the worst that can possibly happen here?"
I know I'm not the only one who has had a similar convo with themselves. I wasn't even thinking about no retirement, I was fresh out of school and simply trying to gain some real life experience and look fly while doing so. I was focused on what was going on in my world that day, that week, that month.
Nah, 30 to 40 years down the line didn't exist to me.
I ultimately ended up putting a good chunk of money into my 401K while at my first job, but when hard times hit a few years later, I was up against a wall and had no choice but to pull all of my money out. There I was with no savings, just like that. I didn't know any better though. Fast forward a few years, I started learning more and more about retirement planning and the different types of Individual Retirement Accounts (IRAs) and having real life conversations with my peers about it.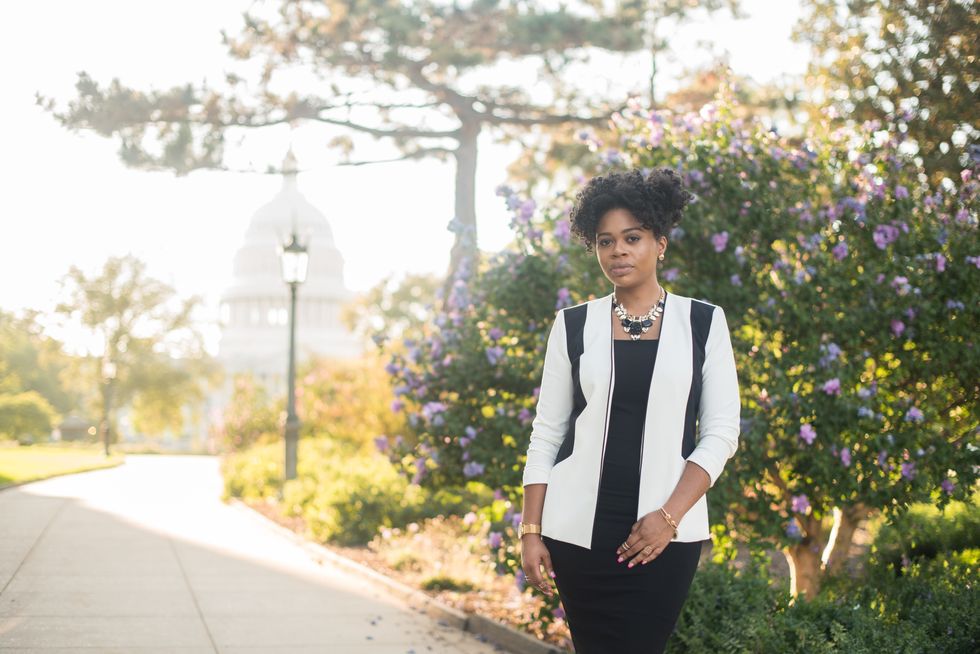 Shamese CampbellThe General Ledger Group
When I heard Shamese Campbell of The General Ledger Group tell her story, it struck a chord in me. Imagine making millions and millions of dollars as a boss babe business owner, traveling all around the world, and living the high life for years and years, but now being in retirement age with absolutely nothing to show for it.

This is Campbell's 82-year-old grandmother's reality. When business was booming, she was so focused on the "here and now" that she didn't think to plan for retirement. "We don't think about these things when we're young," Campbell said.
In the age of boss babes and Girl CEOs everywhere, it's especially important to ensure that the money you're bringing in while hustling has an assignment. "Everyone's always so focused on securing the bag that they're not even thinking about managing it and putting it aside for the future," she continued.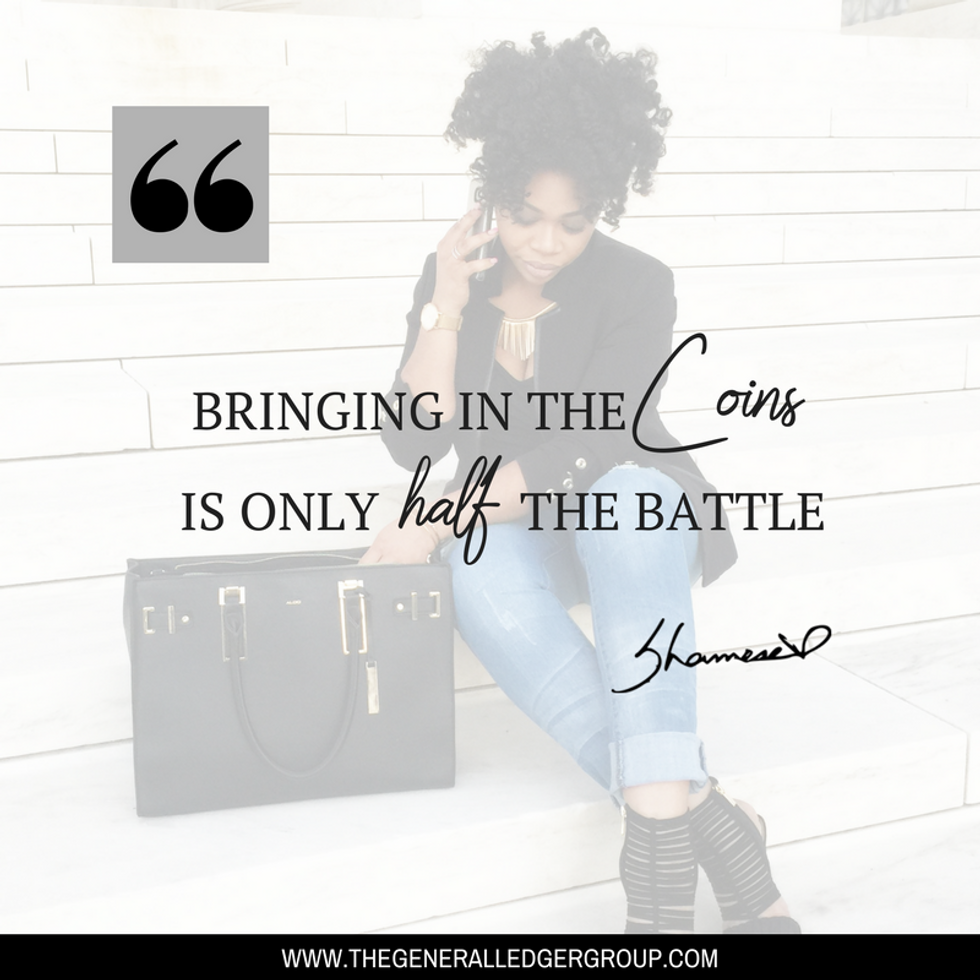 When you work for yourself, you have to make sure that you don't lose sight of retirement planning. Just because you may not have access to an employer sponsored 401K plan, doesn't mean that you can't contribute. You can take advantage of an IRA and set it up to where you're contributing the maximum amount each year ($5,500) so that you can earn more on your investment. This will allow you to ensure that you're gonna actually be able to enjoy the fruits of your labor over the years once you're ready to throw in the towel.

There's two common types of IRAs: Traditional and Roth. The difference between the two is that with a Traditional IRA, you're getting a slight tax break because you're putting pre-tax dollars into it. When it's time to withdraw, you'll get taxed on it. With a Roth IRA, it allows you to invest with after-tax dollars so that when it's time to pull from it, it's completely tax free. The unfortunate truth is this though: retirement seems so far away for so many millennials and, as a result, they are either not saving at all for it or not saving enough.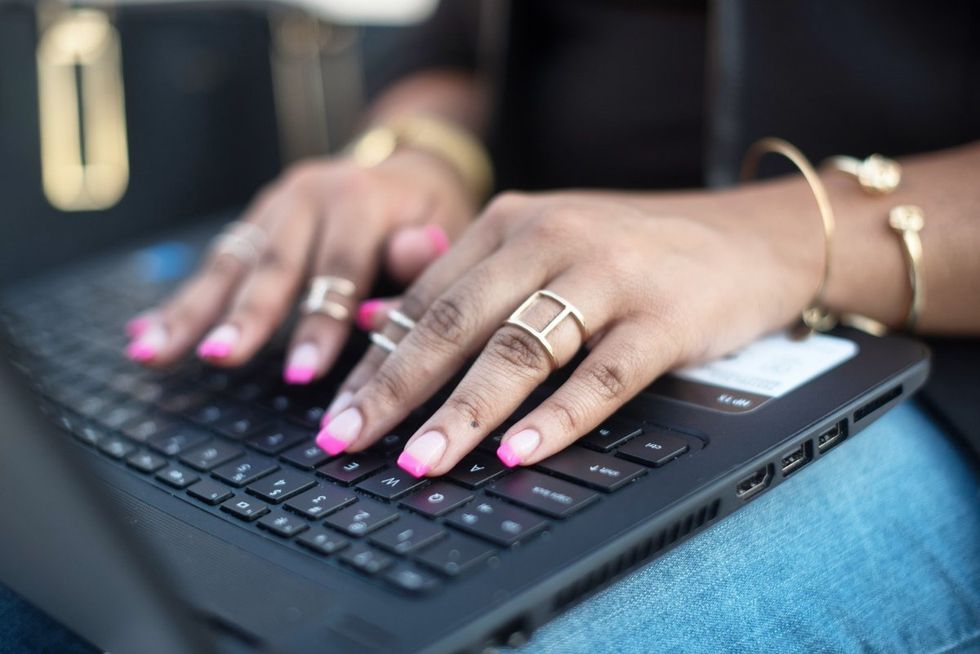 The General Ledger Group
It's a foreign concept for those who were never educated on the importance of retirement planning.
The whole point of retiring is so that you won't have to work anymore. Campbell says that, "If you have to get a job after retirement, then you've done something wrong along the way."
That's why we see so many older people working jobs these days. Not because they necessarily want to, but because they have to in order to survive. Think about it: do you want to be standing in front of a Wal-Mart greeting people when you're 70 years old? If your answer is "no," then it's time to really shift your mindset and start thinking about and planning for your FUTURE SELF.
Wherever you are in your workforce journey, it's never too late to start pouring into your future. Here's a few ways that you can ensure a happy and thriving retirement for yourself.
Make it a priority.
It's sad to see how we work every single day for so many years and end up broke, busted, and disgusted at the end of it all. That's because we're so conditioned to go to work in order to pay bills. Campbell says that you should be making it a priority to pay yourself first before doing anything else. Regardless of how much you're putting in, it's imperative to be contributing something. Start small if necessary and increase your contributions over time. You also gotta make sure that you're disciplined enough to not pull from it like I did when things got a bit rough.
Know where you are to know where you're going.
A lot of times, people don't know how much it truly costs to live the life that they live or even how to calculate their financial independence number. You have to have an idea of how much money you even need in order to retire comfortably and maintain your standard of living or better. Additionally, you have to take into account inflation over the years. Ask yourself this: With how much you're contributing currently, is your future self gonna be good or nah?
Sit down with someone.
Regardless of whether you're an entrepreneur or work a traditional 9-5, you should be sitting down with a professional to discuss your options and create a plan that will allow you to live the life you desire after retirement. You should also meet with them multiple times over the years to make changes to your contributions as needed. You do not need to figure it all out on your own, that's why there are qualified people who are willing and ready to help you get the most bang for your buck.
Campbell says that you should be planning for the future so that the future can take care of you. If you're not looking out for you, then who will? Make yourself a priority and do what's necessary TODAY so that you can live your best life TOMORROW.
Featured image courtesy of The General Ledger Group