Recently, I've decided that I'm releasing all opinions people have of me and how I should be living my life.
---
I'm completely in control of how people experience me and what role they play — especially men. The reason being? I'm in a space where relationships are just a complete distraction to me and I want to be selfish with my time. Since last year, I've only been interested in devoting love, energy, and commitment into myself. And while I'm not saying it's impossible to balance loving yourself and someone else, I'm saying — right now it's not an option for me and that's okay.
However, while committed relationships aren't on my radar, I'm not opposed to casual ones. I'm open to having relationships that doesn't automatically assume unwanted expectations upon me and ones that don't require me to do more than what I'm willing to do. I like the idea of just having sex with no strings attached. Where whenever I'm in the mood, I can have a good time, then go back to regularly scheduled programming.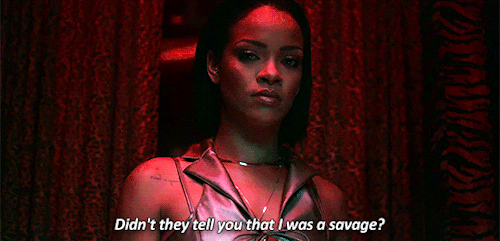 My friends call that being a savage, but I'm really just protecting my energy.
Part of protecting my energy means being intentional, setting boundaries, and being aware of what I want and can handle. Protecting my energy also means being very transparent and expressing myself freely and honestly. I don't want to be a part of something because that's the "right thing to do" or commit when I'm not ready. I realized that people come into your life in different ways for different reasons. Every man I'm attracted to doesn't need to be my boyfriend and my boyfriend may not be my husband. Again, that's okay.
Last year, I met a man with whom I had a great vibe. We met at a little get-together and slowly formed a friendship. I was new to the city and he took me to a few cool spots in Atlanta. After a couple of months as friends, we had a great connection and genuinely had a good time, which made it easier to add more benefits to this relationship. To be honest, we were both open to the idea and already had a dope connection, but before adding any physical acts to our friendship, I had to be clear about my intentions and set some boundaries. I simply and straight up said I'm not looking for anything serious now or in the near future and that exclusively dating is not an option for me and if he cannot enter this sexual relationship without any feelings or expectations of more, then we can't do it. Further than that, I encouraged him to continue talking to other women, agreed on no PDA, no meeting of parents, no nicknames (baby, bae, etc.), no kissing, and we agreed that if our schedules permit, we would schedule as many rendezvous as we can.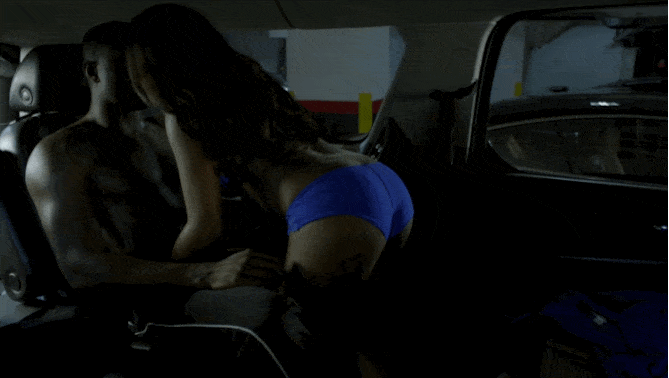 We were simply friends who fucked. Period.

A verbal agreement and a few months later, I found myself making weekly dick appointments. By this time, our situation has lasted for almost a year and it was going well. When we chilled, it was a good time and I came and went as I pleased (no pun intended). I would do check-ins and make sure we were still on the same page and for a while, our understanding was clear. My check-in would just be a quick, "Hey, are we still good on the agreement," or "If this is becoming too much for you, just let me know." He would always respond by saying we're good, so the sex continued.
After a while, he would start to seek more of my time and wanted to become a priority. There was even a period where all dick appointments were on hold and when that happened, things just went downhill. The conversations of wanting more, I miss you, and when am I going to see you again started to happen way more often than what I was comfortable with. I had to fall back. I reminded him about the intentions we set and that there were no expectations for anything else. It's very important to me that whoever I have a casual relationship with knows my intentions and respects my boundaries from the beginning — not as we go along. I never want to play with anyone's emotions and I definitely want to avoid as many of these awkward conversations as I can. Unfortunately, though, it had to happen.
I wasn't open to deviating from my plan and my friend with benefits relationship ended there. Once feelings got involved, I felt like I was in a relationship and I had to be careful not to lead him on. We spoke less and definitely stopped all forms of sex. Even when our situation started to digress, he made it about how I made him feel as opposed to what we agreed on. I'm sorry, but if I'm not ready, you can't force me to be ready. Men, and people in general, will convince you to do the very thing you didn't want to do and it's important to stand your ground. If the situation goes left, you know that you've done all you can to prevent it from happening, but compromising your peace is not a solution.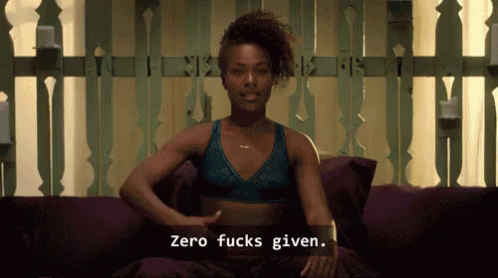 Being a savage means being focused, carefree, living without expectations, and sticking to what you need, regardless of what happens. My main goal was to focus on building and focusing on me and occasionally having sex. Ultimately, being a savage is about protecting your peace. It lets people know that your peace is non-negotiable. As a savage, your boundaries and time are serious, you intentions are clear, and you stick to what you want regardless.

I don't always want the white horse and a carriage. I just want to do me.
xoNecole is always looking for new voices and empowering stories to add to our platform. If you have an interesting story or personal essay that you'd love to share, we'd love to hear from you. Contact us at submissions@xonecole.com.
Featured image by Getty Images