The latest episode of Red Table Talk brought forth a topic that many of us experience and even more of us shy away from talking about: wanting to take our own lives.
---
The eye-opening episode featured rapper, singer, songwriter, and actor Kid Cudi, who is beloved by many of his millennial fans for his transparency about battling mental health, substance abuse, and sharing an undertone of resilience and encouragement in his music.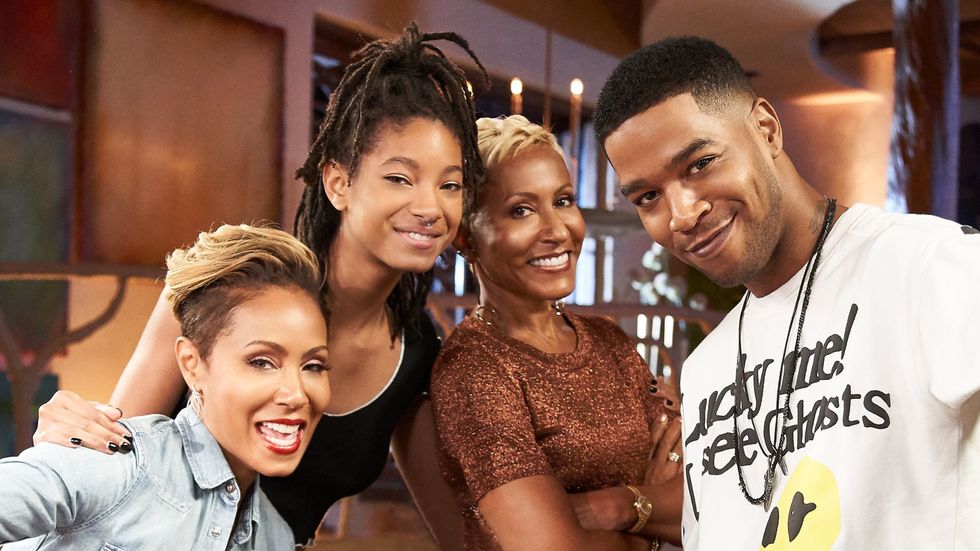 Red Table Talk
Depression, anxiety, and suicidal ideations are parts of life that many people choose to hide from the public with fear of being misunderstood or categorized as mentally unstable. However, Jada Pinkett Smith shared that the experience crept on her while at the height of her then young career:

"I had an emotional breakdown that definitely, I feel like affected my mental stability. I had gotten to LA and gotten a certain amount of success and realized that that wasn't the answer. It wasn't what was going to make everything okay. [It] actually made this worse. I was extremely suicidal, I had a complete emotional collapse...I was 20."
Adrienne Banfield-Jones also gave her account of the ordeal, explaining how confusing of a time it was for her as Jada's mother, desperately wanting to help but not having the tools to do so.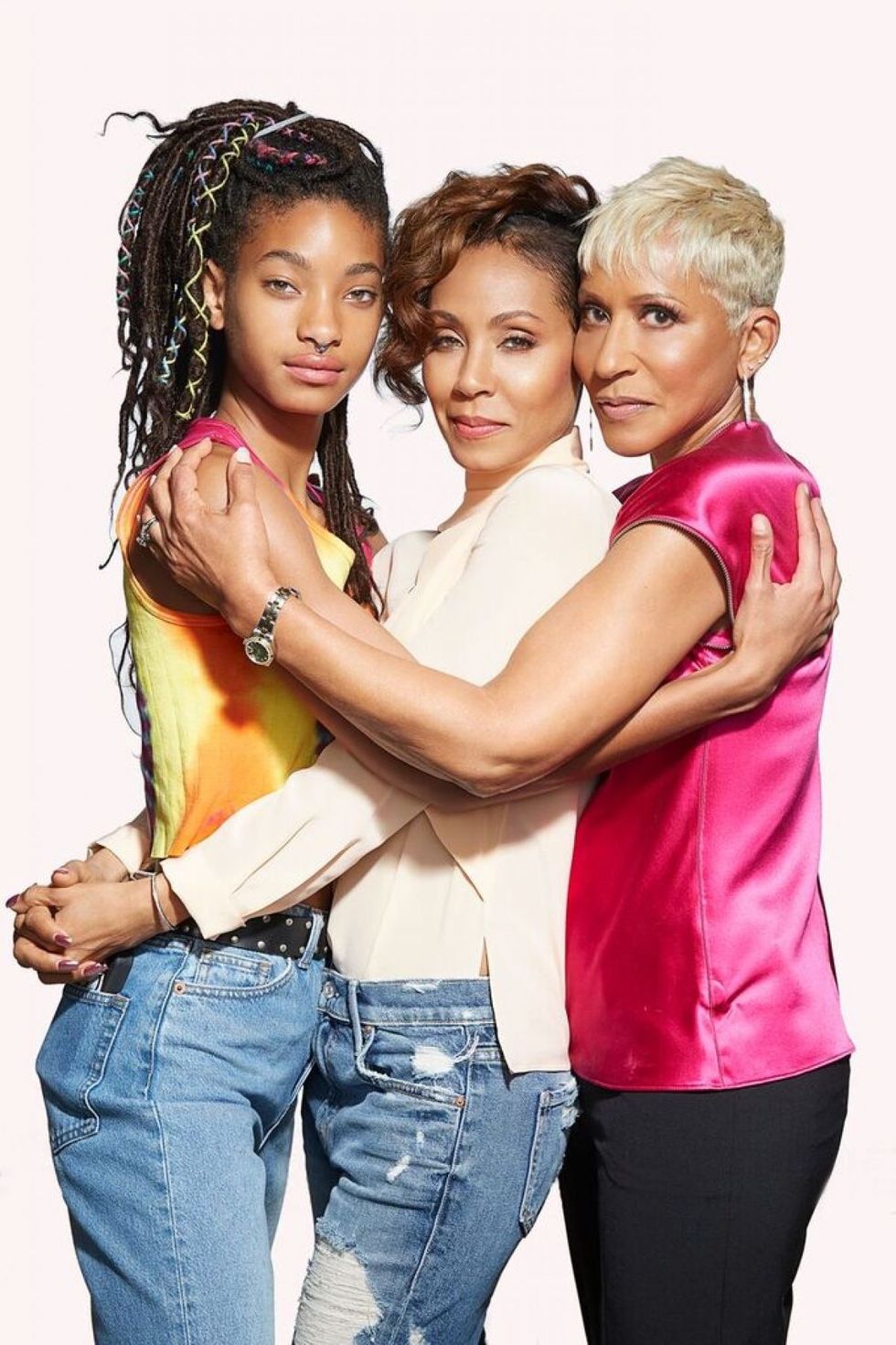 Red Table Talk/Stan Evans
Thankfully, they had access to mental health professionals that were able to keep Jada afloat as she navigated the wellness world in search for her best source of comfort that was once sex and alcohol. Jada went on to explain that like many of us, she thought the success of her career would be the solution to her lifelong battles:
"I don't know why I felt like for some reason when I became successful, I would kind of be exempt from [it]... I was in an environment for such a long time, I got stuck in a mentality that even with success it was very hard for me to get out of."
Kid Cudi chimed in with his experiences of dealing with high expectations and wanting to portray the person that everyone thought he was as an artist, despite his personal struggles. He explains that he hid his cocaine and alcohol addiction in order to keep up his image, however, the omission was of no avail:
"That's when all the bad stuff came in because I feel like I had to live up to being 'this person' and I don't feel like that. It's like doing a comedy when you're miserable. It was like my life was like a show and I was always supposed to be on, but when the show was over I was completely miserable. For a long time, I was not happy when I woke up in the morning. It started with something as simple as that. Just being like, 'Why don't I feel okay?' I thought maybe it was stress."
Anyone who suffers from mental health issues, or as Willow lovingly describes as "emotional illness," could tell you that often an onset of symptoms is not as blatant as described in antidepressant commercials.
You notice it as you struggle to get up for work, but write it off as a lack of sleep. You write off your dissatisfaction with life as a testament to how much you hate your job. But these feelings can sometimes trickle into a stirring pot that overflows, leaving you overwhelmed, desperate for an escape by any means including addiction, and suicide.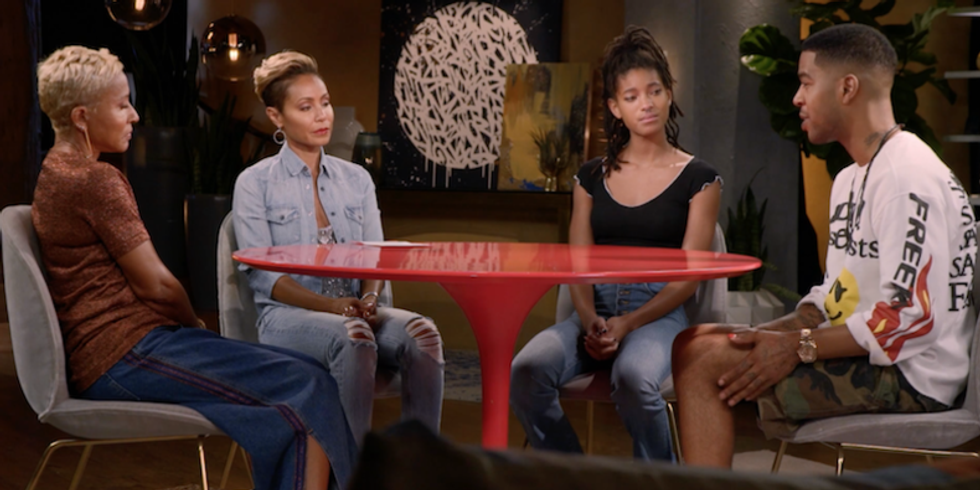 Red Table Talk
As Iyanla Vanzant often exclaims, "You don't want to die, you just want to stop hurting." And there is no shame in that. There are many ways to rid yourself of that pain, but it has no shortcuts and is going to take a lot of work and faith in your loved ones and people who are here to help you. I hope that those of us venturing off into "the most wonderful time of the year" with heavy hearts and tired souls find solace in knowing that you are not alone in this. As Jada says:
"Testimony is so much more powerful than just advice. Just for people to know that they are not alone."
Watch latest episode of Red Table Talk below.
Don't suffer in silence, confidential help is available for free.