Screenwriter and actress Issa Rae began filming for the new season of Insecure a few days ago and we already have our popcorn and wine ready.
Tres. #InsecureHBO https://t.co/vHinM6eCEG

— Issa Rae (@Issa Rae) 1521475466.0
Last August, HBO confirmed that they would be picking up a third season of Issa's debut television series Insecure and it was music to the ears of all the twenty- and thirty-somethings out there that flock to the show that seems to capture LA black culture to a T. Issa hasn't revealed any major spoilers about the new season but we do know that it will be a breath of fresh air.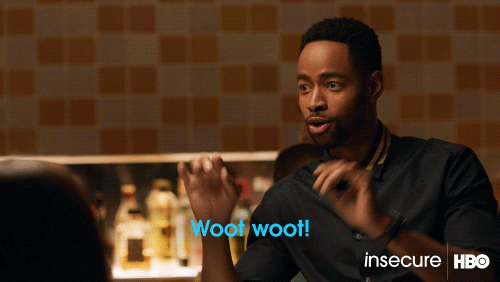 Issa explained that she would not address Trump, or the #MeToo and #TimesUp movement, but is more focused on portraying how these movements affect us as black women. She told Bustle:
"I see that just in our everyday life that things happen to us and especially us black people. In the life sentence of being black, racism is like a comma — you pause and then you keep pushing, because you don't have to be like, 'Oh, this is a very special moment' or 'This moment affected me in this way.' It's about what those moments make you do afterward. Seeing these moments play out in the way that we sometimes brush these feelings off because we feel like we don't have time to address them."
Though her character on Insecure may not, Issa tackles these social issues and the value of representation head-on:
"Being in the entertainment industry is a year-round thing and so even in certain interviews when we're promoting our shows, there's always an opportunity to talk about the changes that we're making in our own respective fields. As long as we're championing women and we continue to keep women at the forefront — and I, personally, am prioritizing women of color especially — we can keep on facilitating that kind of change in our own movements then I feel like the conversation won't die."
Issa's been up to a lot since we saw her mindf*ck us all in the season 2 finale.
The self-proclaimed Awkward Black Girl made us fall in love with the depiction of a three-dimensional black woman in 2011, and seven years later, she's still challenging the boundaries of mainstream entertainment.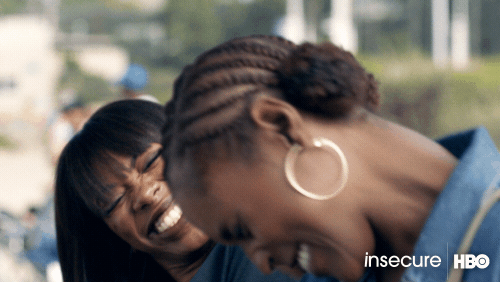 She recently teamed up with Empire's Jussie Smollet to create a YouTube series that tackles issues that affect black millennials like sexuality, mental illness, and barriers to entrepreneurship.
As the leader of the new school in the current cultural renaissance, there is no mountain this woman can't climb. Issa also acts as executive producer of two new shows on HBO and was recently chosen to host one of the biggest nights in fashion; this force of nature has no plans of slowing down anytime soon. In an interview with Fast Company, she said:
"It feels like we're taking the reins and we're not letting go. We're realizing how powerful our voices are."
Issa said that the aggressively passive and bold edge we witness in her art is rooted solely in truth. Issa calls bullsh*t on industry professionals that claim that it's hard to find qualified minority professionals and developed The Color Creative, dedicated to helping minorities get their foot in the game.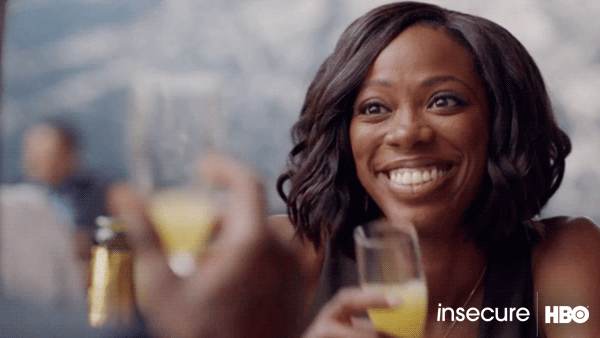 Insecure season two garnered a total of more than 1.1 million views; so yeah, we're pretty hype to see what Issa has up her sleeve this year. As for an official season 3 premiere date, we're not so sure.
But know that it's coming to snatch all of our wigs. So, where are we having the viewing party? I'll bring the Moscato.

Featured image by Randy Shropshire/Getty Images for HBO