---
From webisodes to episodes--the sky is the limit for young director Issa Rae.
After a year of waiting Insecure is back so fans of everyone's favorite Awkward Black Girl, Issa Rae, can finally rejoice! For those that are living under a rock (seriously why haven't you seen Insecure?), the series is loosely based on Issa's own life, where she stars as a young woman on the verge of 30, that deals with the stress of everyday life and being a late 20-something who doesn't quite have it all, but hasn't completely given up on life either.
🙃 Hella out there. The official poster art for #InsecureHBO Season 2 (July 23 at 10:30 on @HBO). https://t.co/1DGd2jrvUj

— Issa Rae (@Issa Rae)1498150845.0
The satirical comedy also stars the handsome Jay Ellis as "Lawrence," Issa's somewhat emo and unemployed man (or ex man, the way the finale was set up - the verdict is still out on that one) who is also struggling to figure it all out, while Orji plays Molly--her bestie who has scored major success in her career, but has missed the mark in the love department. 30 year old Issa, both stars and executive produces Insecure, with the assist of producers Prentice Penny and Larry Wilmore.
In a short time Insecure has taken off, prompting everyone to add "issa" to everything (issa bae aka it's a bae). My awkward-sister-in-spirit has gone on to do great things and become an overnight success in only half the time (because we all know it takes 10 years to be an "overnight" success, let's be real).
Issa was a woman that got her first taste of viral fame in the digital space, from creating the show The Misadventures of Awkward Black Girl back in early 2011. The comedy web series showed exclusively on Youtube and featured Issa as "Jay," a young woman with a mediocre job who falls somewhat victim to the discomfort that comes with often being one of the few Black girls in her work and social settings. The girl who loved bumping trap music on her way to the club, but most likely won't dance once she gets there. And although it was 100% acting, it was more "real" than most reality TV. ABG was so refreshing to me mainly because of its ability to highlight the life of the Black, introverted female who is somewhat socially awkward, but more "popular" in existence than most media portrayals of us would lead you to believe.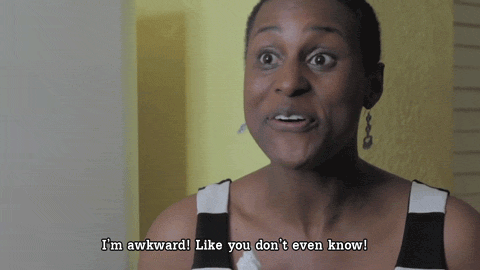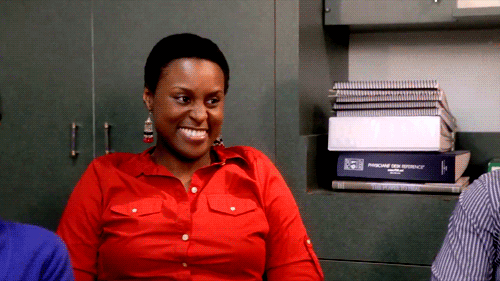 Issa's ability to include an element of dark-humor (no pun intended) to the real life scenarios in ABG was no surprise though. This is someone whose gone on record to say that her in television and film ranges in everything from Boyz in the Hood to Girlfriends.
So fast forward nearly two years later, Insecure had been promoted from production-purgatory to Sunday night. Granted it didn't come easy, but it came fairly quick! Issa revealed in a recent New York Times article that the delays were very much so creative and conceptual based. They were trying to erase the "Black" in the girl that made the show! In her NYT article, the interviewer reveals:
"Rae recalls a phone conversation with a network executive who wanted to make it into a pan-racial franchise operation, starting with ''Awkward Indian Boy.'' Another suggested Rae recast the lead with a lighter-skinned actress with long, straight hair — in essence, the exact opposite of Rae. She turned down the offers."
She also revealed that back in 2012, just over a year into the rapid fame of becoming a Youtube sensation, she caught the attention of Scandal and Grey's Anatomy producer, Shonda Rhimes, but fell short of bringing the project into fruition due to creative differences.
"I compromised my vision, and it didn't end up the show that I wanted. 'It wasn't funny anymore.''
Issa went on to propose the question in her autobiogrphy:
''How hard is it to portray a three-dimensional woman of color on television or in film? I'm surrounded by them. They're my friends. I talk to them every day. How come Hollywood won't acknowledge us? Are we a joke to them?''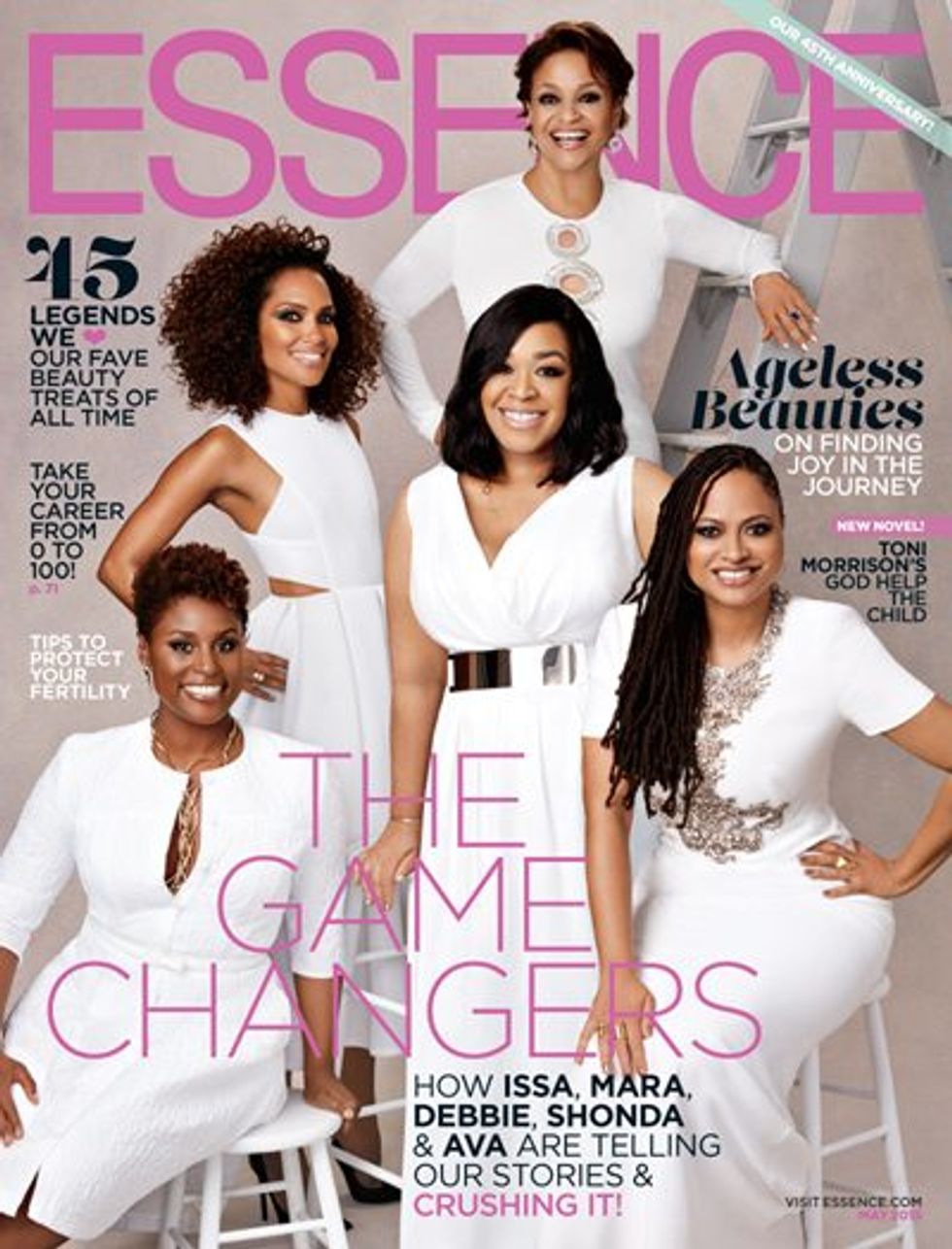 So it's crazy to think that three years later, Issa would be sharing the cover of Essence with Shonda as the youngest of five deemed "The Game Changers" of Hollywood.
And as for Insecure, after all the efforts from one too many hands to reroute and rewrite the script, the HBO show snagged a leading cast of all Black, up-and-coming talent.
To say the least, I was proud of Issa.
I am proud of Issa.
As a girl born in the Bronx and raised in Florida, I remember back in 2011 moving back to New York- Washington Heights to be exact- to follow my own dreams. Back then, I couldn't afford cable, so I would hijack my neighbor's wifi in my apartment building, in order to stream my Netflix and use the internet. It was then that I stumbled upon Issa's Awkward Black Girl series on Youtube. The web-series craze was at an all time high.
[Tweet "What I loved about Issa Rae's show is, it depicted Black 'Middle Class' angst and I could relate."]
Middle class angst is something many of use could relate to, contrary to the ethical and economical biased Black women are often subjected to by way of Hollywood stereotyping. I was drawn in to the show automatically and it was an escape from my own very humble style of living (plus it was $Free.99 to watch)!
I watched Issa's first show gain momentum, go viral, and catch the attention of producer Pharr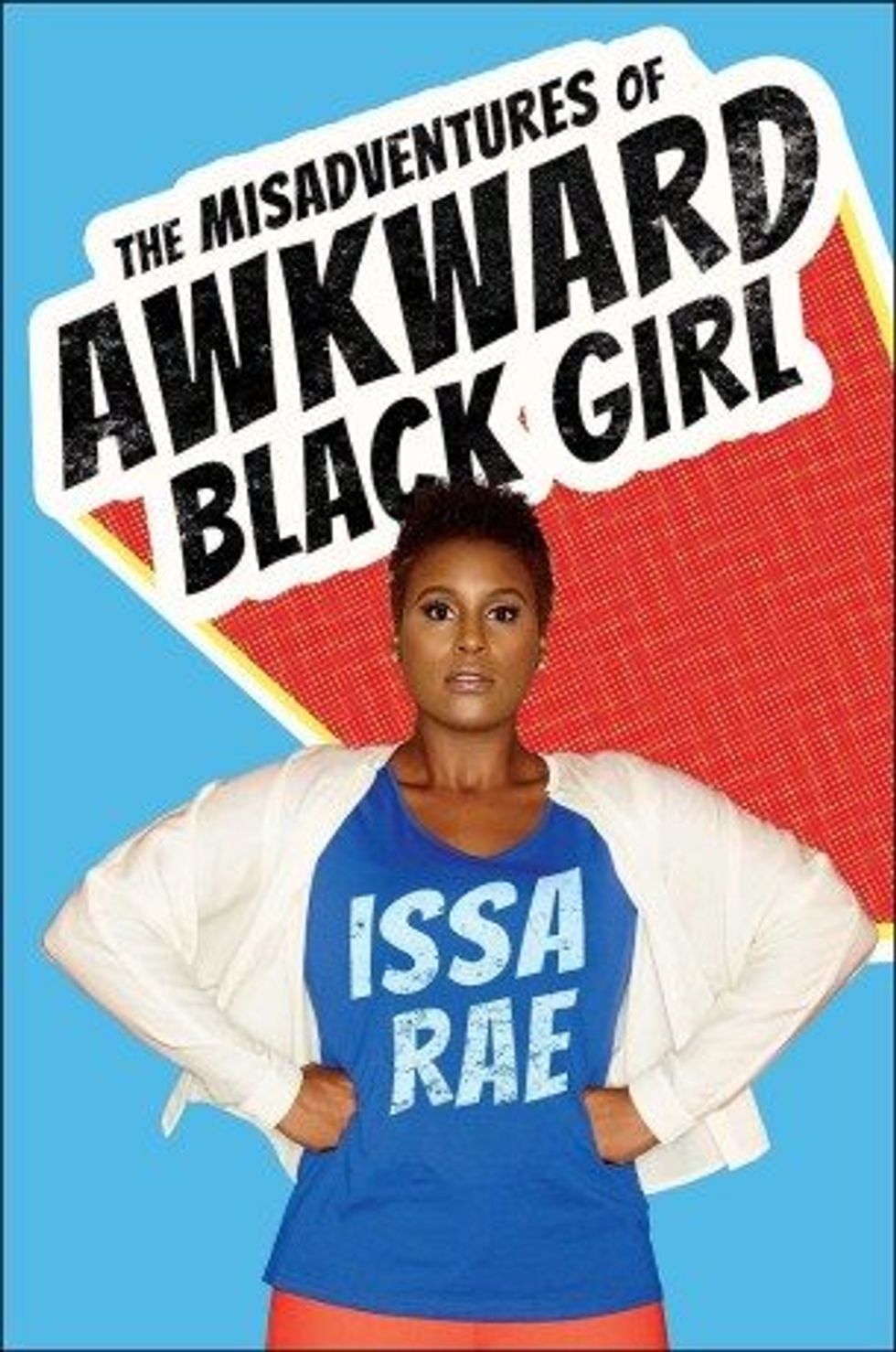 ell Williams, who would later place the show on his verified "IAmOther" Youtube channel. I knew then that this 20-something sensation had officially made it once she was rubbing elbows with the likes of a Pharrell and them. Plus it's Skateboard P--he felt like the "safe" bet and he gets it. He's Black. He's quirky. He won't compromise this (at least I hoped)!
I would later go on to watch Issa do her major interviews that come with the fame, press appearances, book deals, etc. Before the premiere of Insecure, I heard about it coming to HBO but very little updates had been released after that. Now I know it's because of her willingness to stand firm in her vision, which I can appreciate.
It wouldn't be until I'd read in Issa's book, The Misadventures of Awkward Black Girl, that she too actually moved to New York from California after graduating from Stanford University back in 2007. And like me, Issa once lived in the same neighborhood I did (Washington Heights), where she went through a slight stint of hopelessness. Her small New York apartment had been broken into and Issa had been robbed of the little bit of everything she did have--including her laptops, tapes and video treatment for a "mockumentary" she had been designing to pitch to Viacom. However, she managed to push through the frustration and began documenting her anti-social woes that came with living in a hyper social atmosphere such as New York city and voilà--Awkward Black Girl was born. And then, Insecure.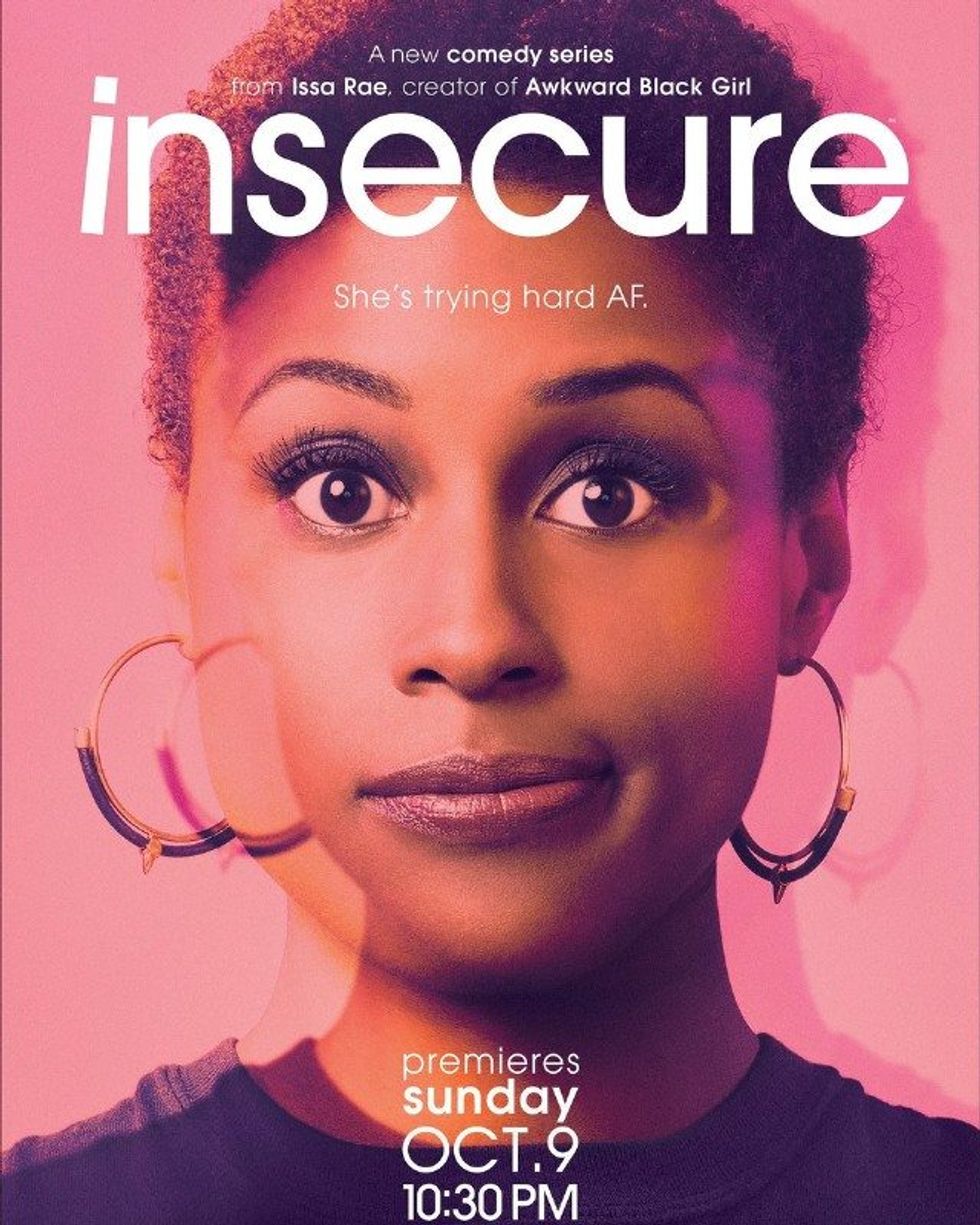 For Issa Rae, there's been more wins than setbacks, and we've been with her every step of the way. We've watched her take destiny into her own hands with the launch of her YouTube channel, turn down major deals, and fight to make her voice heard in an industry that attempts to silence us. And although it's been a long time coming for the production of her pilot show, the digital pioneer is finally getting her chance to shine. This isn't just a win for her, but a win for us all, because her success will open more doors for the many young black creatives who are producing compelling youtube content in their backyards.
I'm personally rooting for her from the privacy of my bedroom. And I won't need to hijack my neighbor's wifi to watch Issa do her thing, because this time around, the "evolution" is televised.